Weddings are as stressful as they are beautiful, especially when you have to plan one. Most of us know how stressful it is to deal with every aspect of the wedding so you can enjoy yourself on your big day.
One of the things that's always pain is making a guest list. Who should you invite? Who will come? Will they bring a plus one? All of those questions and many more need to be answered before you finalize your guest list. Now, since there are way too many questions that need to be answered, allow us to help you out. Here are a few things you should pay attention to when making a guest list.
Whom Should You Invite?
The age-old question – who do you invite to your wedding? Should you send an invite to an aunt you haven't seen in 15 years just because she's family? Should you invite that one girl whose wedding you've attended last year only to return the honour? Basically, we can't help you with this. The only sound advice we can give you is to follow your heart. It's entirely up to you and your partner whether you want to throw a huge party or an intimate one. You shouldn't feel pressured to invite anyone you don't want at your wedding.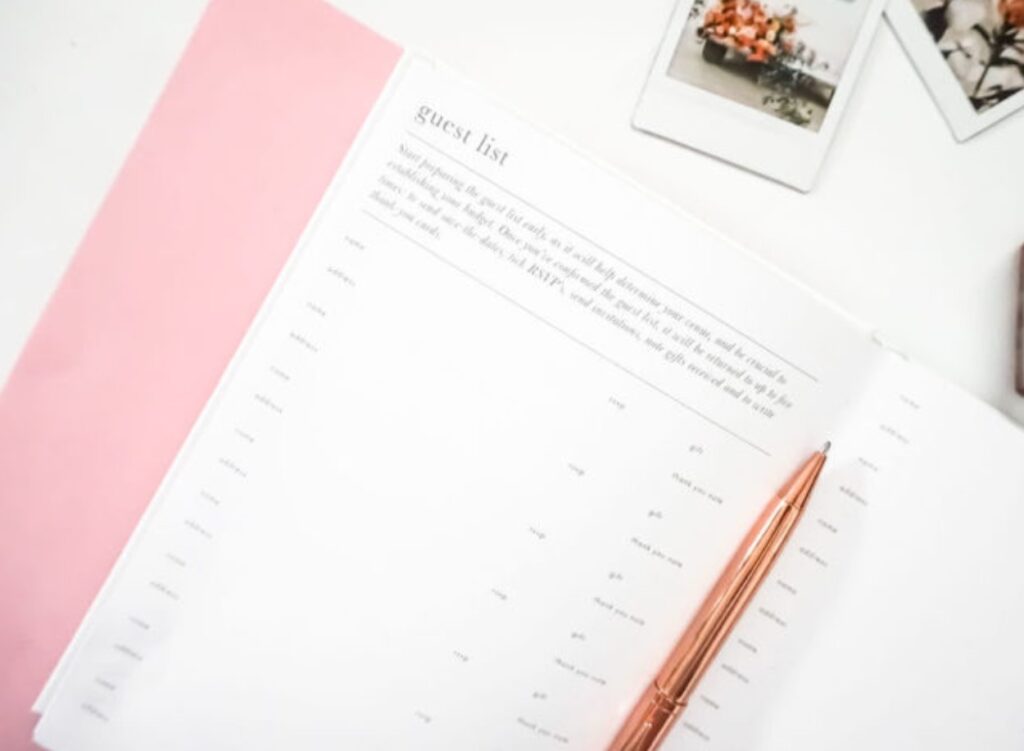 Who's Not Welcome?
Another thing you should think about is the people you don't want at your wedding. This one should be rather easy – at least in the beginning. We all have those buddies that just don't know how to behave, but you've been "friends" since you were kids and you feel obligated to send them an invitation. Well – don't. If they're going to get really drunk and ruin your big day – they're not welcome.
Consider The Budget
Another thing that's going to influence your decision making when it comes to the guest list is the budget. It's rather simple – more people equals more money. So, before you sit down and start making a list – make sure you're fully aware of the price per person and how much you are willing and able to spend. You might want a 300-person wedding reception, but you just don't have $100,000 lying around.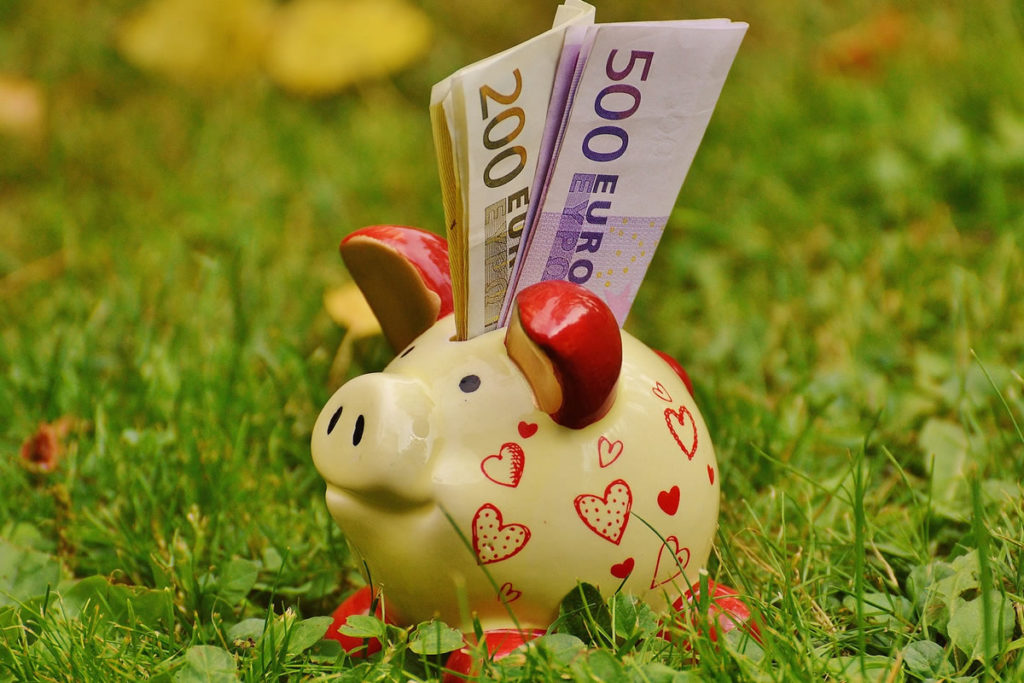 Stay On Top Of Everything
The best way to make sure everything is up to plan is to keep track of everything. You should keep track of everyone who has RSVP'd, who's bringing a plus-one, who's eating which meal, where will everyone sit and so much more. Now, it may seem like a lot of information to keep track of and that's because it is. However, you could create a simple spreadsheet and just update it as time goes by. If you can't be bothered to create a spreadsheet, don't worry, just click here and pick the one you like the most.
Wedding Destination
Some couples like to get married close to home so they can be with their family and friends during this big day. On the other hand, some would prefer an exotic destination where they could get married at the beach. Now, you may think, what does this have to do with a guest list? Well, if you're one of the people belonging to the second group – your guests might not show up. If the destination you're planning on getting married at is far away from where most of your guests live – most of them will probably not make it.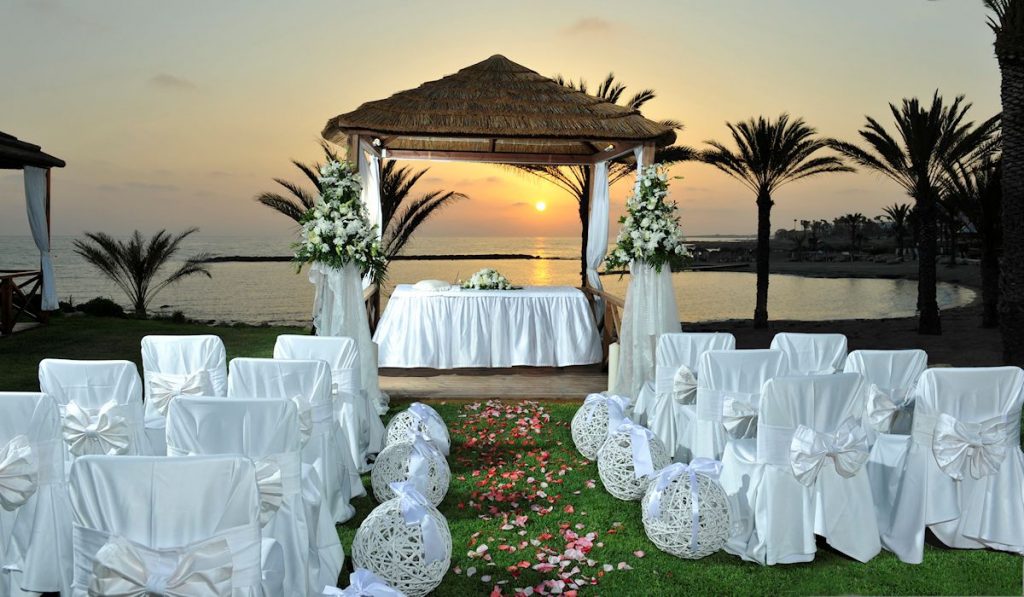 Wedding Venue
Another thing to keep in mind when planning a guest list is the venue you're making the party at. The venue has to match the number of guests. If you book a huge venue and invite 50 people the party is going to feel like a ghost town. Also, if you book a small venue and you've invited 400 people – they won't have anywhere to sit. So, always have a rough number of guests before you pick a venue or just do it the other way around.
What About Plus-ones?
Plus-ones are always iffy. You don't want to tell your guests they can't bring their significant other, but then again, you don't want them bringing over someone they've been dating for 3 weeks. It's not only about the expenses, even though that's also a great part of it. It's mostly about unknown people being at your wedding and making you or someone else feel uncomfortable.
When it comes to plus-ones, you could set up a rule – no plus-ones unless you've dated for at least half a year or if you've met them personally. Always make sure you have a clear policy on plus-ones – even though it's a sensitive subject.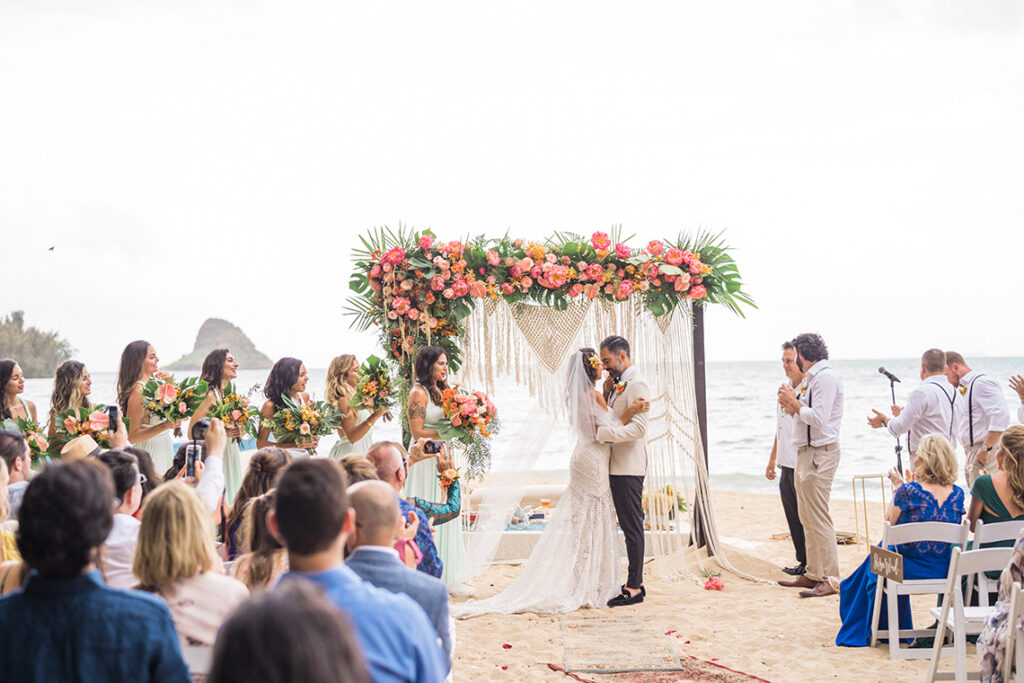 Do You Want Kids?
We're not talking about your marital plans – we're talking about kids at the reception. You may or may not want kids at the party, but you have to make that clear when you send out invitations. Inevitably, there are going to be at least one family invited that has a little rascal or two and you have to let them know whether it's okay to bring their kid or not. Naturally, if you do want kids at the wedding, you have to think about kids' tables, activities, possible babysitters and so on.
Do Your Parents Get A Say?
Another tricky question – do you let your parents make the decisions when it comes to guests at your wedding. Although there is no clear answer to this one, in general, if they're paying – they kind of have a say in it. Of course, it's all about mutual understanding in these kinds of situations. Neither you nor they can make the final call without the other one being in compliance with the decision. Basically, what we're saying is even though your parents are paying for your wedding – you can still avoid inviting that annoying uncle you couldn't stand since you were just a kid.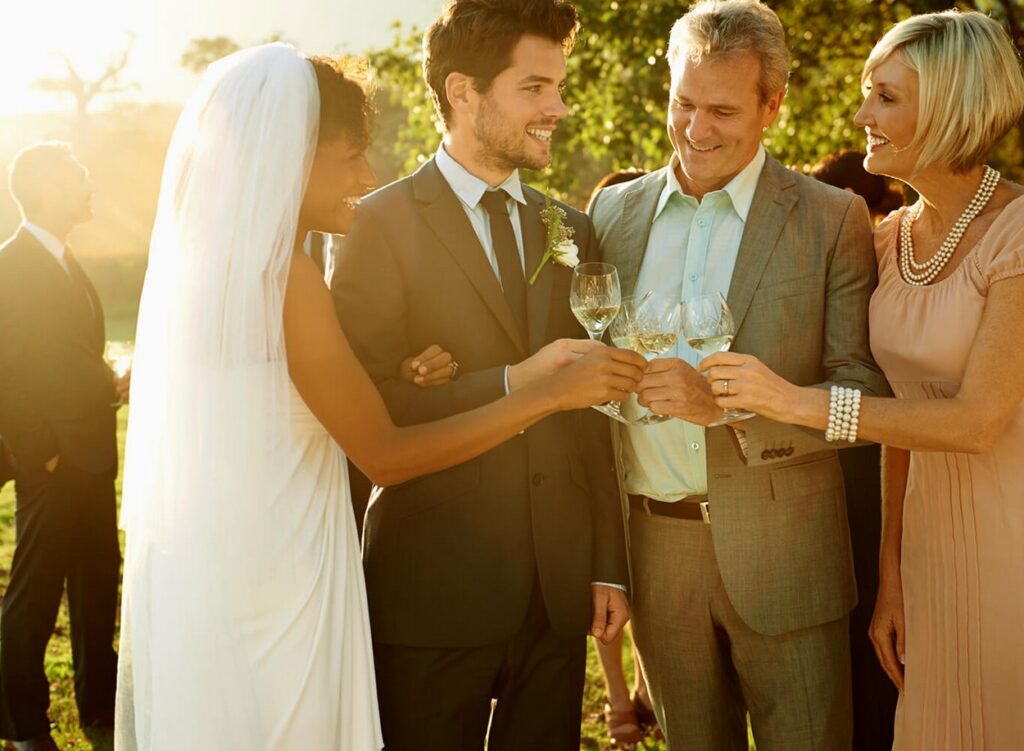 As you can see, there are a lot of things you should consider when making a wedding guest list. However, we haven't even scratched a surface with these ones. There are still questions regarding childhood friends, neighbours, distant relatives, co-workers and so on. You'll have to work hard on your guest but it is what it is. Ultimately, all that matters is that you have fun on your wedding day and the rest of your life.