Planning a wedding with a limited budget can add to the stress and the pressure. You may need to do some research and even long-term planning if you want to create the wedding of your dreams but not burn through your wallets to achieve them. There are actually many ways you can save on your wedding flowers. From exquisite wedding car decoration to your very own hand bouquet to your bridesmaids' flowers to the blooms that decorate and give life to the venue, you can definitely make it amazing with a limited budget. You can start with thinking about the different types of flower arrangements you need and those you can live without. Do not create extravagant bridal bouquet for you and your bridesmaids, you can always focus on your or the bride's flowers first as this is the most important and can symbolize a lot during the wedding.
Here are 7 Different ways to save on your wedding flowers by That Flower Shop
1. Arrange your own flowers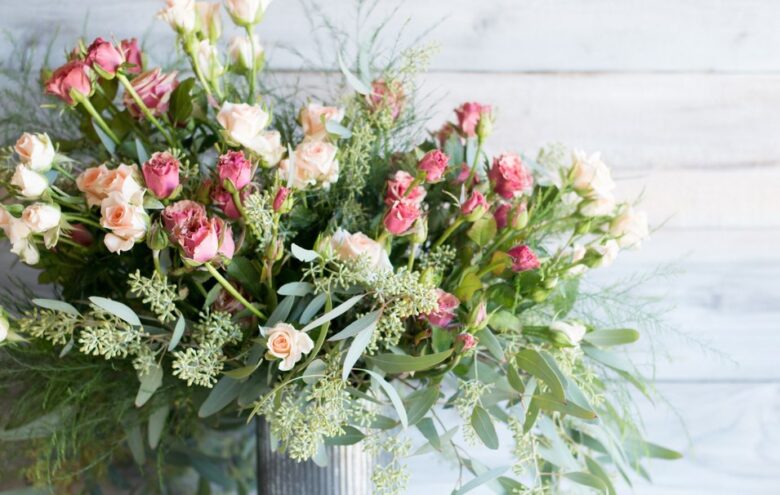 A lot of you may not find this option appealing or easy, especially if you have to background at all in flower arrangement. Of course, that sort of problem can easily be fixed and the first thing you should need to do is to actually want it. Then you find flower workshop that you can enroll in and learn all about flowers and arranging them. This is a good option, especially for those who are planning their wedding way ahead of time. You might even find a passion and a love for it in the long run. This would also give you complete freedom on how you want your arrangements to look like and you would also be in control of the preparation time of the flowers for your wedding.
2. Go big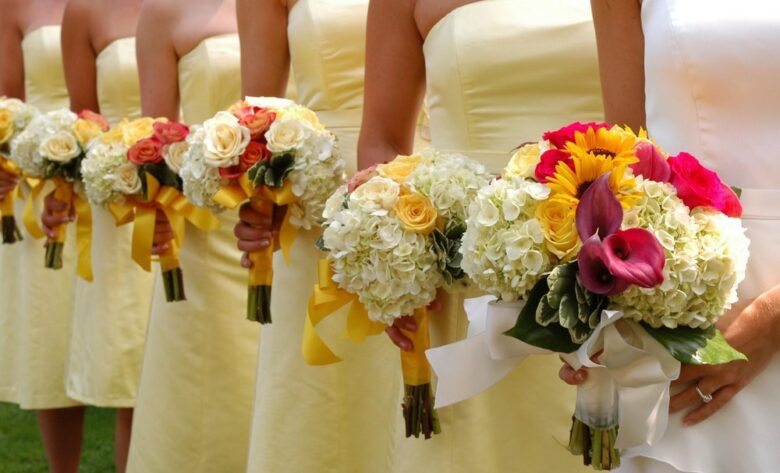 Choose big flowers. This is so that your florist or, you yourself, will need fewer stems to create a big and beautiful bouquet. The bigger the blooms are the better they would look even with only a few stems, just add a bit of foliage to create a livelier design. Some of the flowers that have big blooms are peonies or hydrangeas.
3. Move flowers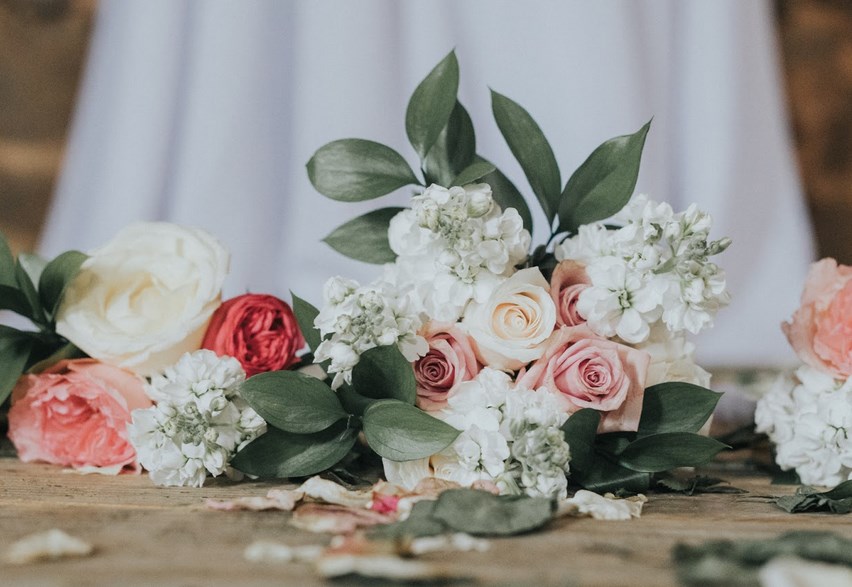 If you are going to have a wedding and a reception on different venues, it is best to have someone to help you move the flowers from one venue to the other. This would minimize the cost because you would only be reusing the flowers you already have. This would also make it more worth it seeing as you would be paying for flowers that would decorate the entire ceremony for the whole time. Make sure to plan this ahead so that there would be no wasted flowers or arrangements as they would all be brought to the next venue.
4. Grow your own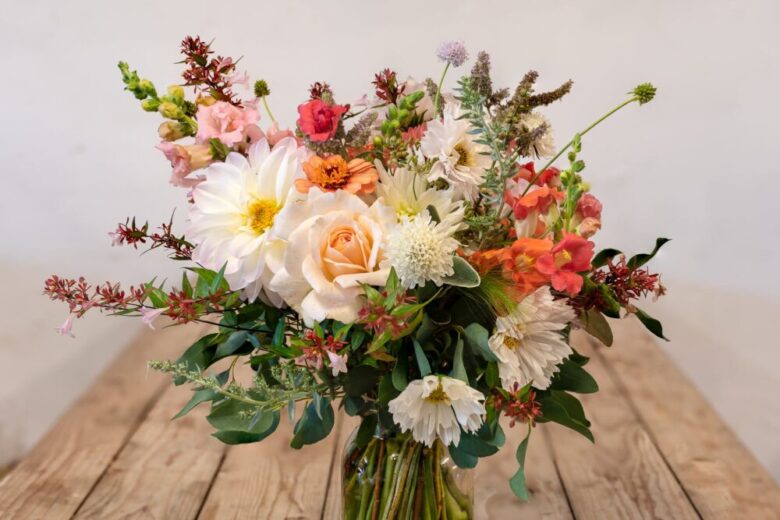 Growing your own flowers is also one of the options that are available to you, but they would need advanced and careful planning. Growing flowers may not be in everyone's forte. A flower workshop is always available for those who are willing to learn to try and make the wedding cost a little smaller. Make sure to know about flowers and to time your wedding properly so that you may pick your own flowers and arrange them on your own.
5. Artificial wedding flowers
Using artificial flowers to decorate inconspicuous places is also a good option to save money during your wedding. These places would not have a lot of eyes on them and people would sometimes ignore them, but it still is better to decorate it than to leave it blank. With artificial flowers, you do not have to worry about them dying and you can always reuse them when another special occasion arrives. They would also have a purpose of being special memorabilia from your wedding that you can keep forever.
6. Experiment with different flowers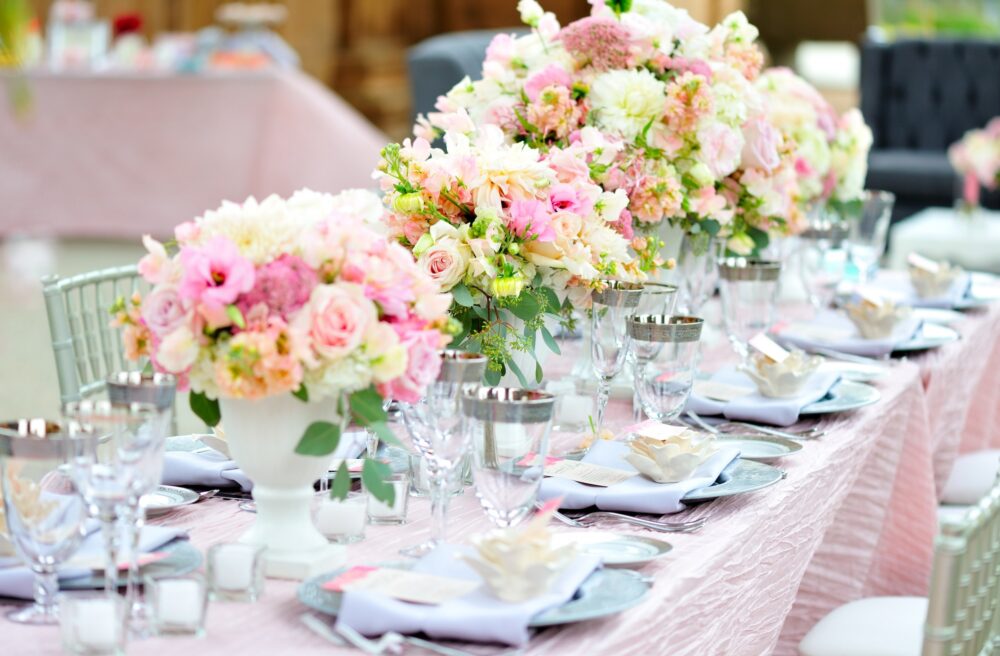 You may already have plans and specific flowers in mind, but you can always ask your florist for advice. They may have flowers that come in a cheaper price and would still create the image or flower arrangement that you have envisioned. This is a good time to leave it to the experts, especially when it comes to budgeting your money. You can tell them your budget and describe to them the effect you would want on your wedding.
7. Always keep your budget in mind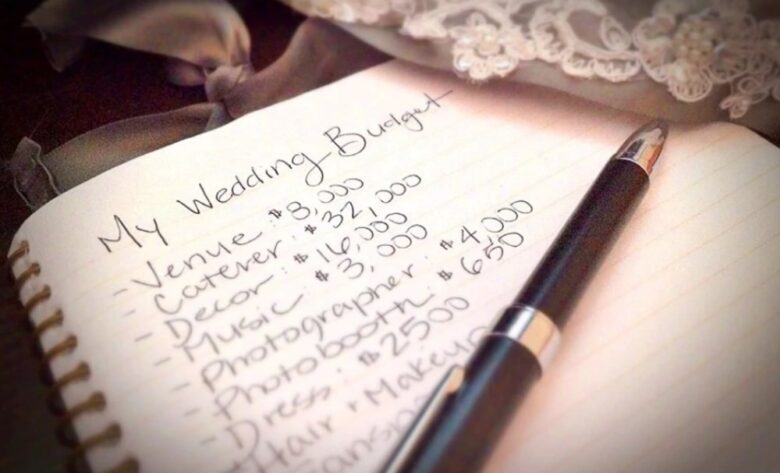 If you are planning a wedding with limited expenses, you should always remember and know this limit. Do not go overboard or get overwhelmed simply because there are so many things you want to happen and to have, you can always have them but do so with a smart mind. This would make it easier for you to budget and create the wedding of your dreams.
There are many ways to lessen the expenses on your wedding. Decorations and flowers are often the ones that take up most of the budget, aside from the venue itself. You can always find a venue that is cheaper than most and ready for you, but decorations and flower arrangements are a different thing because they would need more planning and practice to be less expensive. Especially if your venue is big. Focus on lessening expenses on the decorations and you would be saving money on your wedding in no time, especially if you plan ahead.