Besides choosing a location, entertainment, menus, and your attire, you and your fiancee will also need to choose an important part of every wedding – the floral arrangements. Although it might sound relatively easy, it is not, especially because there are a lot of aspects to choosing the flowers for your special day. Starting from the budget you have and going all the way to the colors, shapes, and sizes, there are some steps that you should follow when considering the flowers. If you are planning your wedding, this article might not be able to help you with choosing your venue, entertainment, and dress, but it will help you choose the flowers for it. Let's take a closer look at the tips:
1. Do Some Research Before You Go to A Flower Shop
Before scheduling a meeting with a florist, you should decide what you like, as well as what you need. You should focus on two important aspects – first, learn the names of the blooms, and second learn some floral expressions such as cascade, Biedermeier, and posy. This will allow you to save a lot of time by knowing what you need and want.
2. Decide on Your Budget
Since you are planning your wedding, you must have realized that it is incredibly expensive. You should set aside at least 10% of your finances for the flower arrangements, reception details, and decorations. When you first meet with your florist, do not waste time talking about flowers that are worth $4.000 in total if your budget for them is around $2.500. By knowing what your budget is, you will also know what options you have. If you want large installations and loads of flowers, spend more money on the arrangements and less at another place.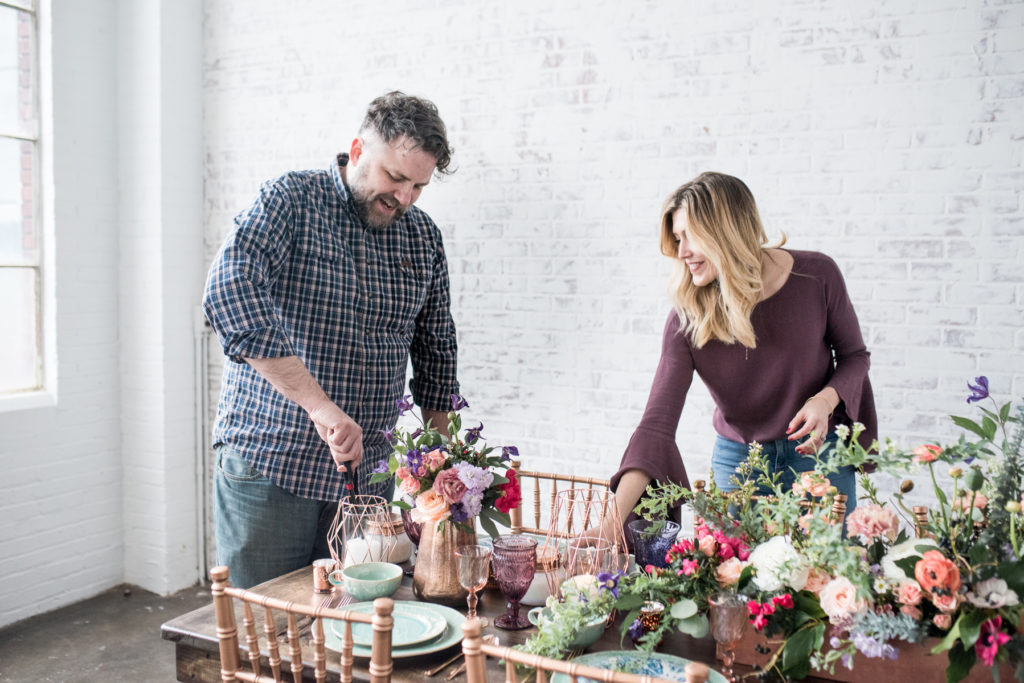 3. Allow The Venue to Influence Your Floral Decision
The venue you choose should influence your flower decision. For instance, if you are getting married in a garden, at the beach, or at a park, you will not want to overcrowd the space with flowers – since you will want people to remember the flowers, even if there are fewer arrangements. Choose bouquets that will fit the location of your wedding reception – in an elegant ballroom, wildflowers might not be appropriate, but bouquets made from roses could provide more elegance to the area. Also, you should the table layout is also important since the shapes and sizes of them will influence the style and shape of the centerpieces.
4. Some Flowers Are Only Available During Specific Seasons
You should know that you might not be able to get some flowers since they might be out of season. Hence, it is important to do some homework or ask your local florist about what you can get for your wedding. For example, there are online florist shops such as floraqueen.com, that have almost all flowers available year-round. So, you should not only check your local florist shops, but also online ones that could provide you with more bouquet options.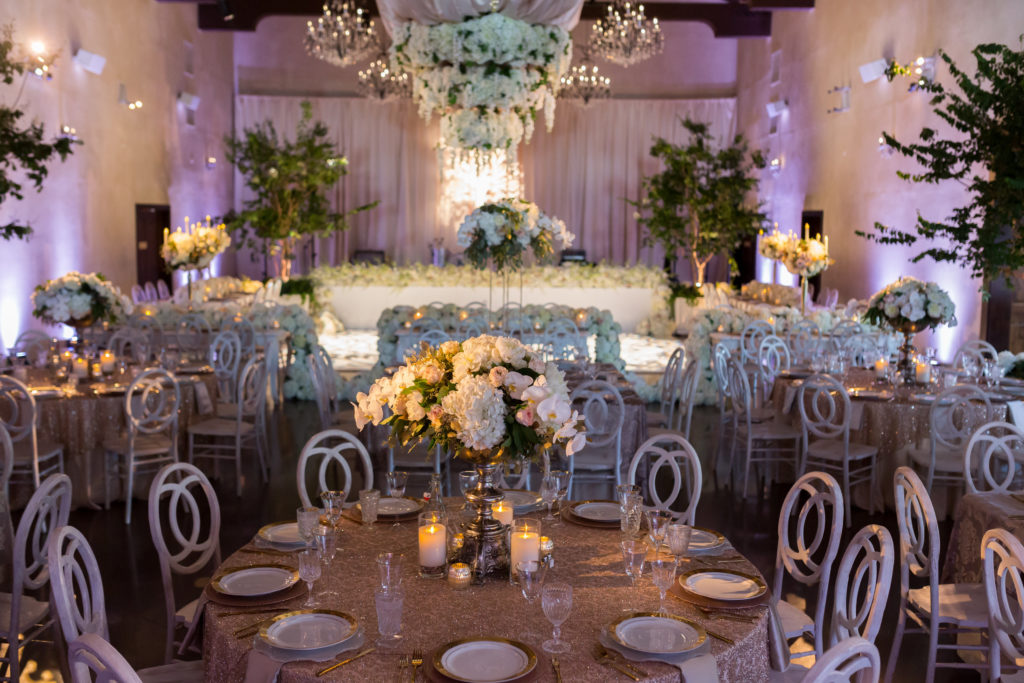 5. You Can Find Flower Alternatives
If your favorite flower is not in season or cost as much as getting lilies of the valley, you can find alternative ones that are similar to the ones you wanted. For instance, if you wanted peonies, you can opt for garden roses that are available during the whole year, or you can choose sweet peas instead of the lovely hydrangeas. Greens are also an important part of every flower arrangement, so do not forget to include them as well!
6. Flowers Can Express Specific Styles
Yup, you got it right, the arrangements you choose can reflect your wedding concept and style. For a traditional, classic feel to your special day, choose traditional flowers like white roses, gerberas, and chrysanthemums. And for a romantic feel, opt for lush bouquets of big and soft blooms. Colorful blooms mixed with lush greenery can provide a modern, minimalist feeling. Hence, if you know what your wedding concept and theme will be, try to match the flowers with it. Also, you can always forget about the traditions and opt for something that is nontraditional like adding feathers and wheatgrass to the bouquets.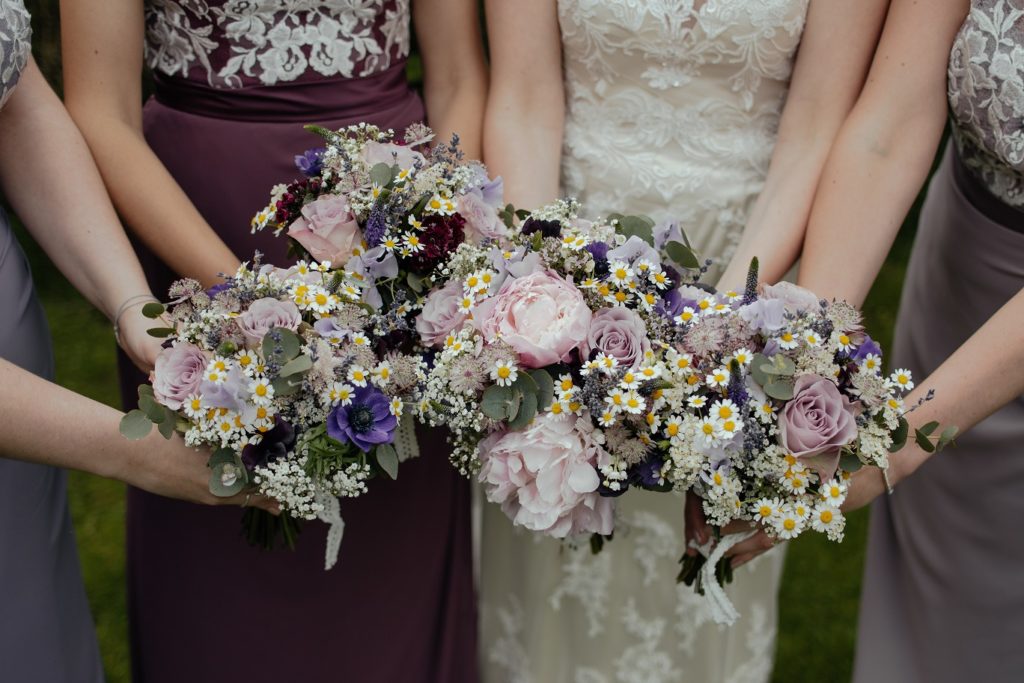 7. Each Flower Has a Meaning
If you did not know, every flower represents something else. While roses represent passion and true love, lilies represent joy, elegance, and innocence. When you choose the flowers, look at what they represent as well. You can also personalize the arrangements by adding interesting stems, wraps, cards, and decorations to them. This will add a personal touch to them and you will be able to make them more meaningful for you.
8. In This Case, The Size Matters
You should not allow flowers to overburden you. The first thing to remember is that you do not want them to be too fragrant since it might cause you to sneeze – and no one wants that happening to them while they are walking down the aisle. Try avoiding fragrant flowers such as jasmine vine, gardenia, lily, and lilac. The next thing you should remember is that the arrangements should stand up to the skirt of your dress – especially if you chose a ball gown.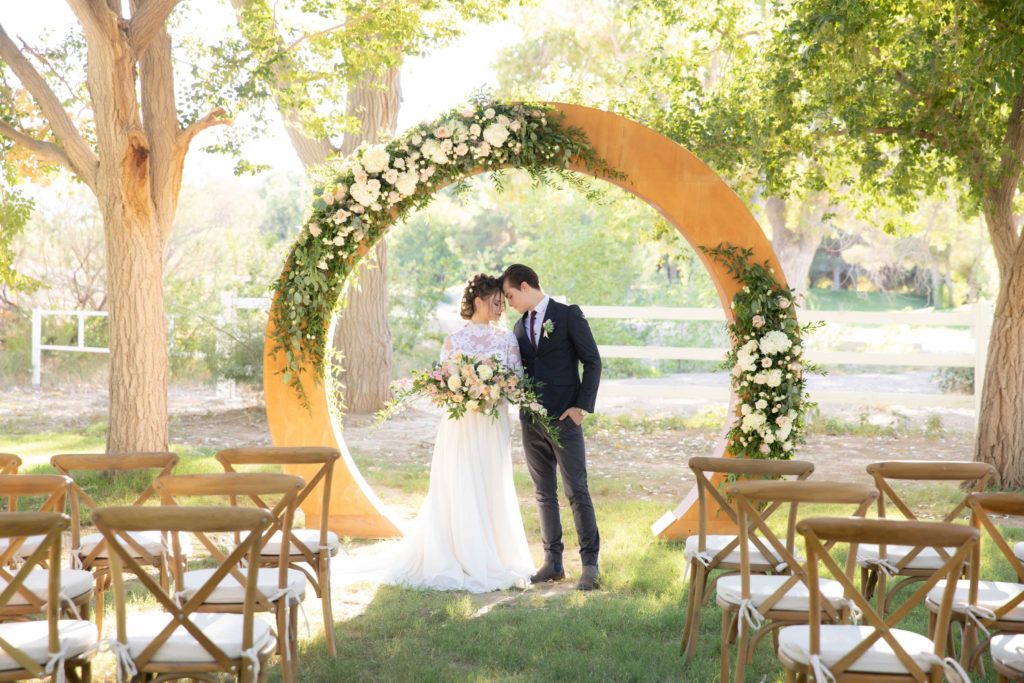 9. It Is Not All About the Centerpieces and Bouquets
Of course, when you think wedding those are the things that first come to mind, however, you can opt for other things as well. When you say "I do" all your guests will be looking at the altar, hence, you can use flowers to, in a way, frame you and your soon-to-be spouse. They will make your wedding photos even more beautiful such as walking to and from the altar, your first kiss as husband and wife, as well as the ceremony.
10. There are a Lot of Colors to Choose From
When talking to the florist, you should be incredibly specific with what you want. You might say "gerberas", but what you were really thinking about was "orange gerberas". Again, you will want to think about the style of your wedding. Pastel colors offer a feminine feel, while vibrant shades a minimalist, modern feel. Light green combined with white is a traditional color choice.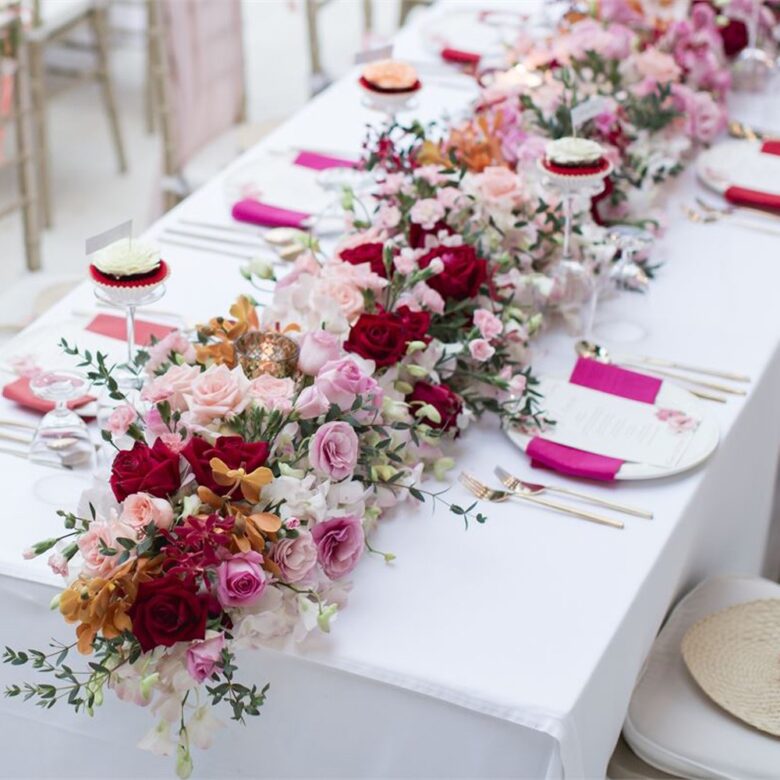 Conclusion
As you can see, there are a lot of steps you need to take when choosing your wedding flowers. And, by following them, you will make the entire process less time-consuming, stressful, and certainly more enjoyable.