Picking out a theme for your wedding is often the hardest part of planning. You want it to be absolutely unique and memorable. At the same time you want to make sure it appeals to everyone who attends your big day. Here are a few suggestions for you to consider:
Nautical Wedding Theme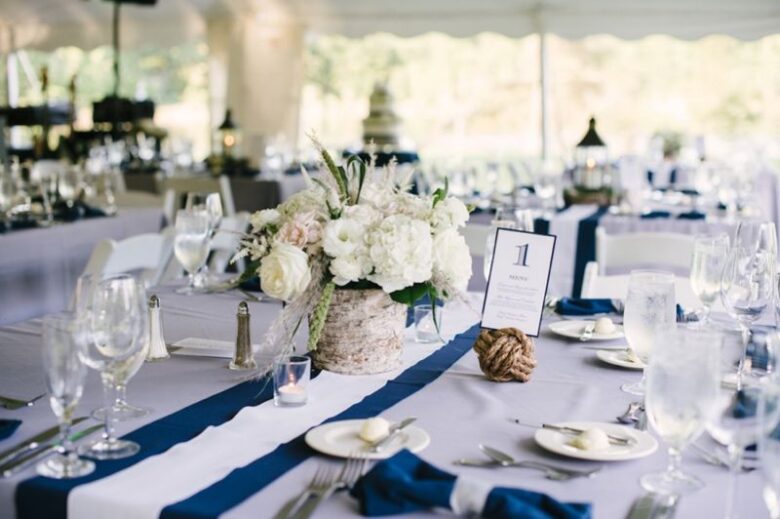 Beaches are probably the perfect venues for weddings. What better than a nautical theme to complement such a seaside ceremony. Keep it all in blue and white tones (think stripes). You can use sailboats, ropes, anchors, and shells for the décor. But make sure you have a plan B just in case the weather doesn't cooperate.
Harry Potter Wedding Theme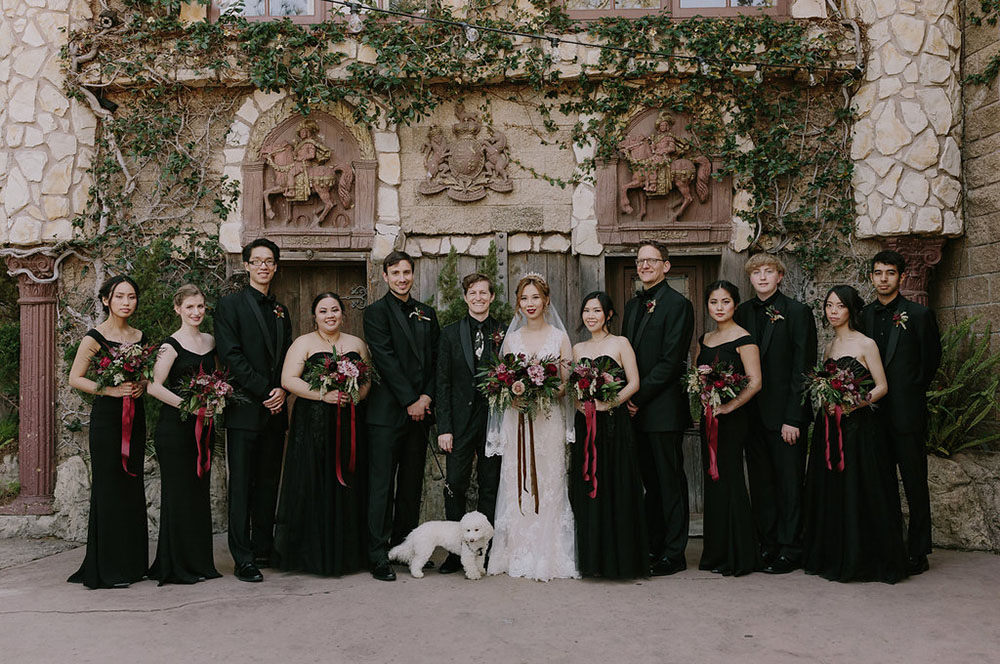 A HP theme will appeal to all the Harry Potter fans who attend your wedding. Floating candles, wands, Hogwarts-house themed table settings, potion-inspired cocktails, you can think of a whole lot of things to make your big day absolutely magical. Make sure you choose a venue with a cobblestone courtyard and a thatched roof that resembles a quaint English village. An owl-shaped wedding cake will add to the magical detail.
Christmas Themed Wedding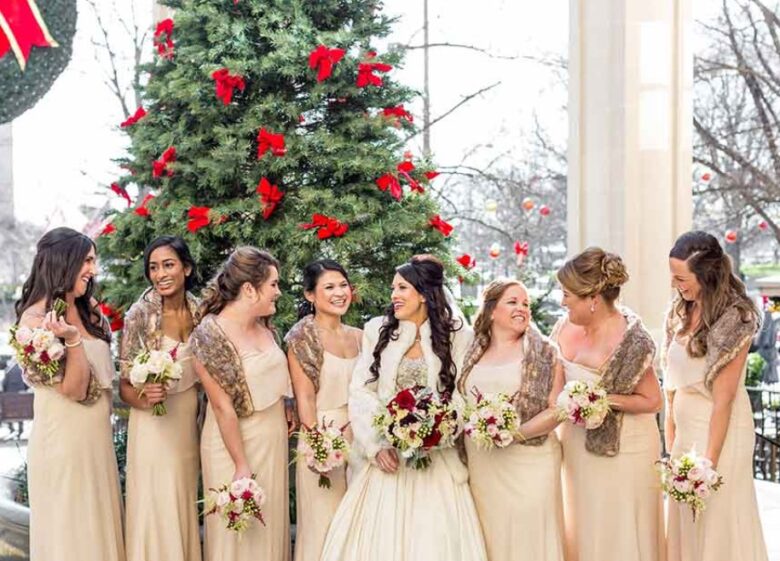 If you are getting married in the winter, Christmas would be the best theme to choose. From ornamental escort cards to Christmas tree décor you can make sure every element falls in place to create a festive atmosphere. Whether you choose navy or leafy green, sophisticated claret or the softest of the pinks, make sure you add some amount of sparkle to make it all a glittery affair.
Animal Themed Wedding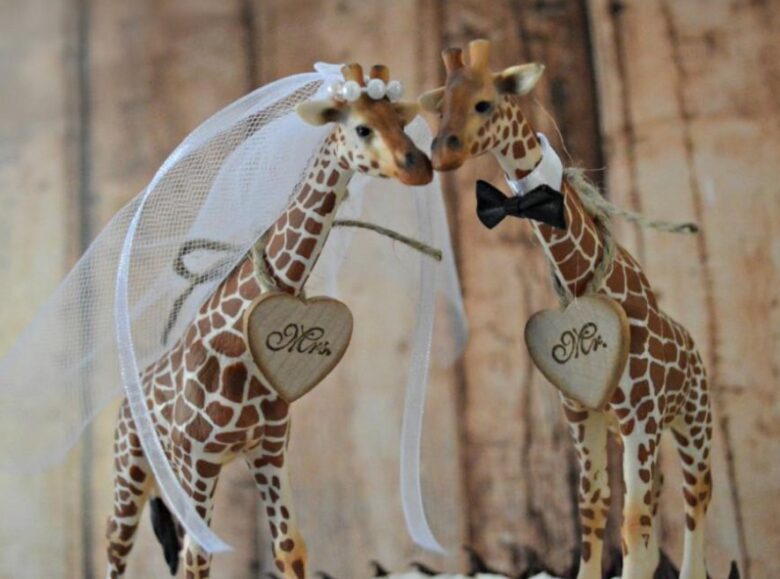 If you want your pet to be the center of attraction at your wedding, this should be the theme you should choose. You can choose a horse or a llama to make your grand entrance. Use wild creature motifs on your invitations and table décor. Get your pet to be the ring bearer. If you don't mind going a bit overboard you can even have people wear animal costumes. Click here to find out if the best man or the bridesmaid could come in a dinosaur costume.
Zombie Wedding Theme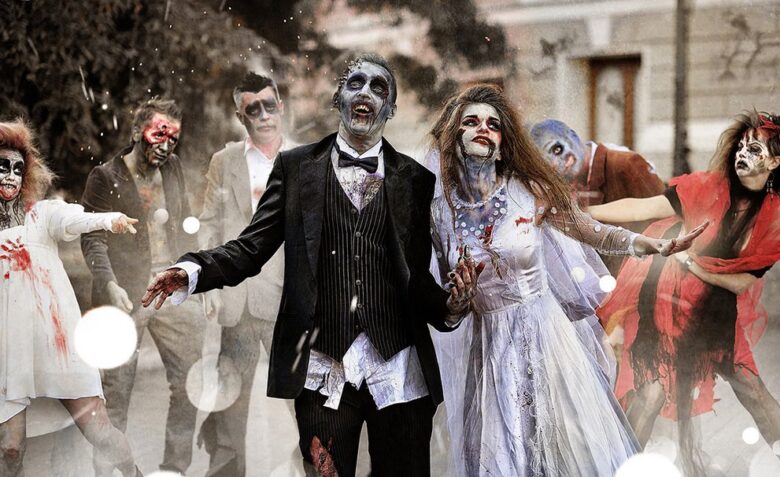 If Halloween is your thing you will love to make your wedding a creepy affair. A haunted castle for the venue, bloody and skull details in the decor, unbelievably scary guests, and a brain cake to top it all up, you can make your wedding an absolute Halloween party. Watching your wedding pictures might even become your favorite hobby for years after your wedding day.
Superhero Themed Wedding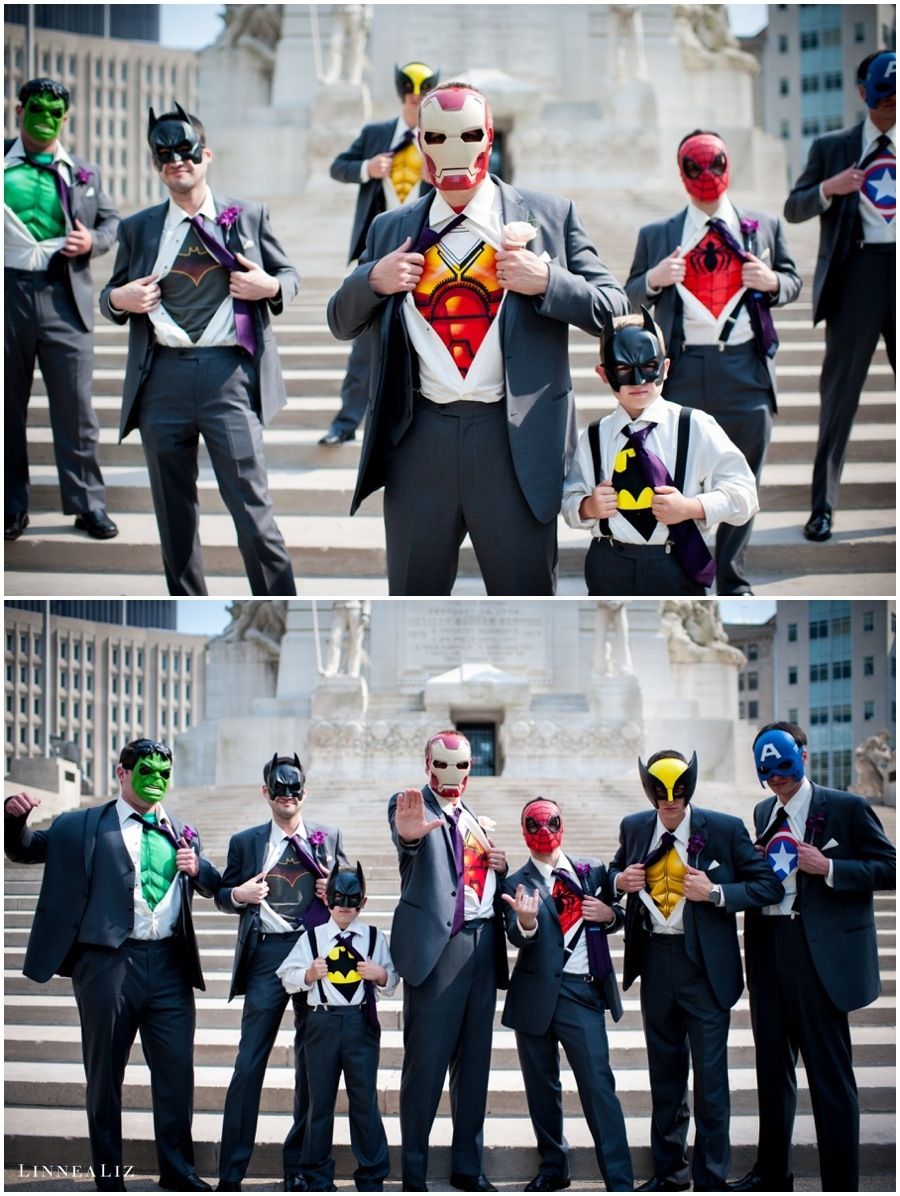 Your love for your super-hero can decide the theme for your wedding. From spider-man to Superman, Hulk to Captain America, and Ironman to Wonder Woman, you can make just about every comic book character a part of your big day. A bright and colorful comic book décor and a super-cool wedding cake can add to the details. This would be one of the best themes if you wish to arrive in style.
There are many more such themes that can make your big day even more special. Apart from appealing to people of all ages, these themes can also make your wedding memories etched in the minds of your guests, for years to come.