Relationships and weddings alike are unique – no two are the same. Yet, every now and again, some freaks in love (for whom unique is not enough) decide to get married in a truly crazy way, choosing another mind-blowing wedding theme to celebrate both their love and passions. The result? At least no guest could blame them over the lack of taste or creativity. If you are looking for some quirky ideas to spice up the Big Day, we've got some really epic themes for inspiration! Breath-taking photos for your own wedding website are guaranteed via Ning!
A tip: using a theme doesn't mean a downright crazy wedding. The trick is in using thematic details and stationery while keeping everything else classy.
The superhero wedding theme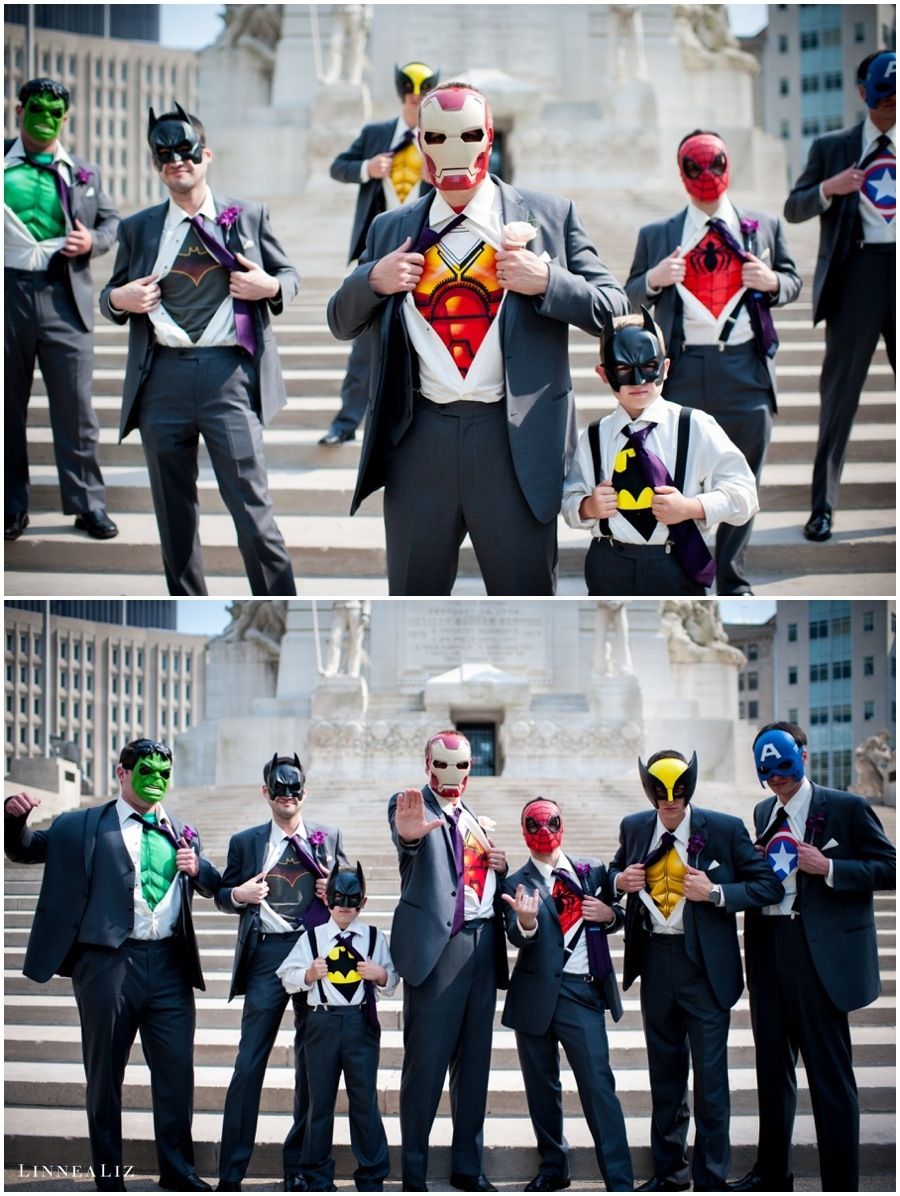 If you and your spouse-to-be are obsessed with comic books and spend hours debating who's cooler, Captain America or the Iron Man, why not incorporating your passion into your wedding? Dressing like your favorite superhero would be a tasteless overkill. But using small, subtle details like daring red, yellow, and blue colors for the design, Marvel-inspired table centerpieces, Hulk figurine holding the wedding cake, or Lego hero boutonnières for groomsmen will work great! As for the outfit, surprise your guests by wearing sexy red superhero boots underneath the bridal dress or ask the groomsmen to wear superhero t-shirts under their shirts for a "KAPOW!" photo effect.
The Star Wars theme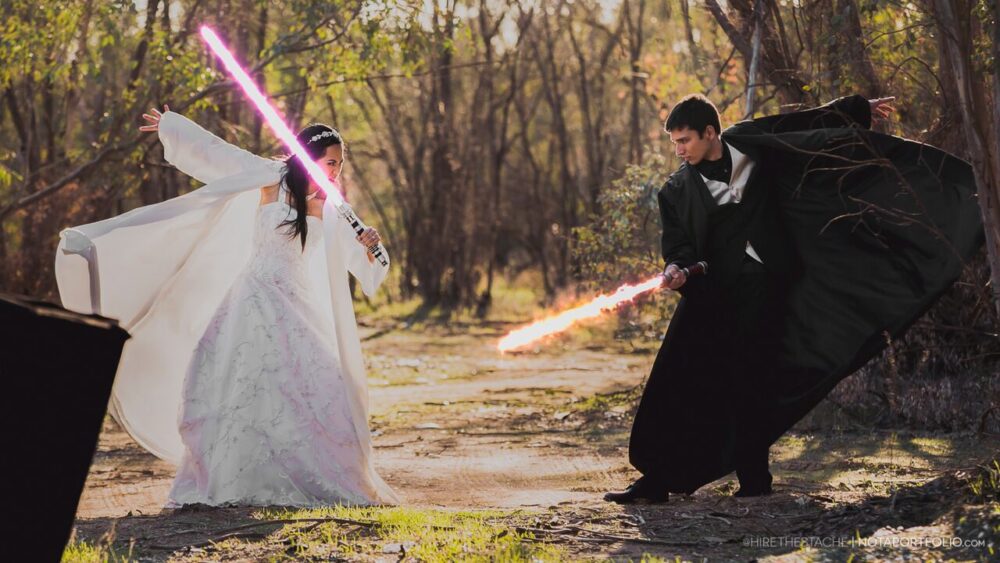 If you both are fans of the iconic franchise, why not use it to tell your love story? However, you should be extremely careful with the theme. If overdone, it can make your wedding feel like a children's party. So the best tip here is to keep everything classy and use only small unobtrusive details to tie the event to the theme. Send starry invites to give your guests a teaser of the theme, prepare Star-Wars-inspired props for having fun in the photo zone, create Lego Star Wars boutonnières, consider a modified Leia hairstyle for your wedding updo, decorate your wedding venue with succulents for unearthly feel, or equip your guests with lightsabers for a rebellious send-off.
Lord of the Rings inspired wedding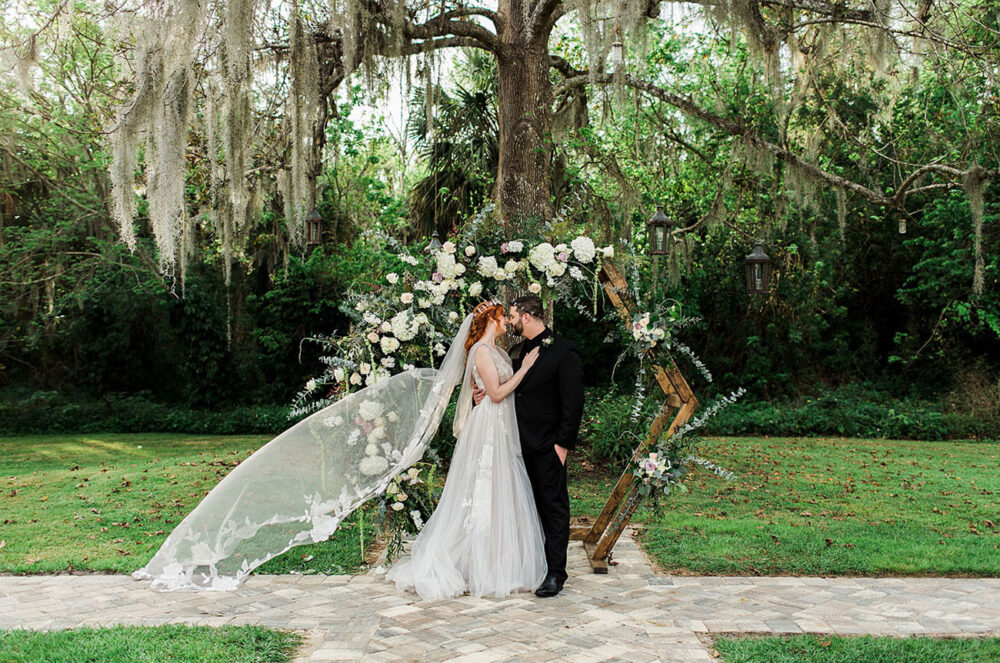 The fans of LOTR love everything elvish and hobbits, and weddings are not an exception! Actually, weddings are where the fad turns out to be truly well-accepted. Just imagine a wedding in a wood amidst giant trees or in a beautiful garden decorated with vintage lanterns, candles, hanging blooms, and crystals… Imagine a breathtaking bride wearing an elve-inspired dress with embroidery and dazzling beading with her hair braided with foliage and blooms. Imagine intricate accessories, nature-inspired table centerpieces, and the aisle covered with petals… You'd better stop here. Otherwise, you will lose sleep trying to get this kind of a fantasy wedding and that quirky wedding cake in the shape of a hobbit hole.
Alice in the Wonderland wedding theme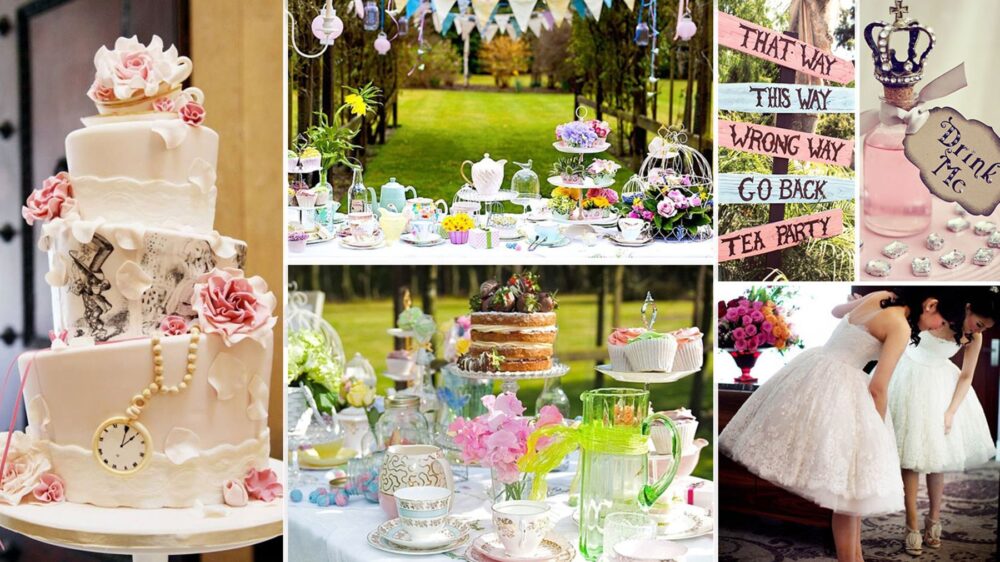 It is getting more and more curious, isn't it? How about a Mad-Hatter' s-tea-party wedding style? If you are mad enough to love the story (especially its Disney version), you'll love the way it can be incorporated into your wedding décor, ceremony, food, outfits, and the tea part of the event, of course. Although the venture balances between downright cute and downright cockamamie, if you get it right and your feeling of style doesn't betray you, you'll get a marvelous wedding! For the best effect possible, consider a garden venue and decorate it with vintage furnishing and books, velvet couches, vases with flowers, and maybe a whimsical drinks cart. If you are not into wearing a blue bridal gown, ask your bridesmaids to wear blue dresses. Other Alice-in-the-wonderland must-haves are a pocket watch and playing card invitations or place cards.
Harry Potter Wedding Theme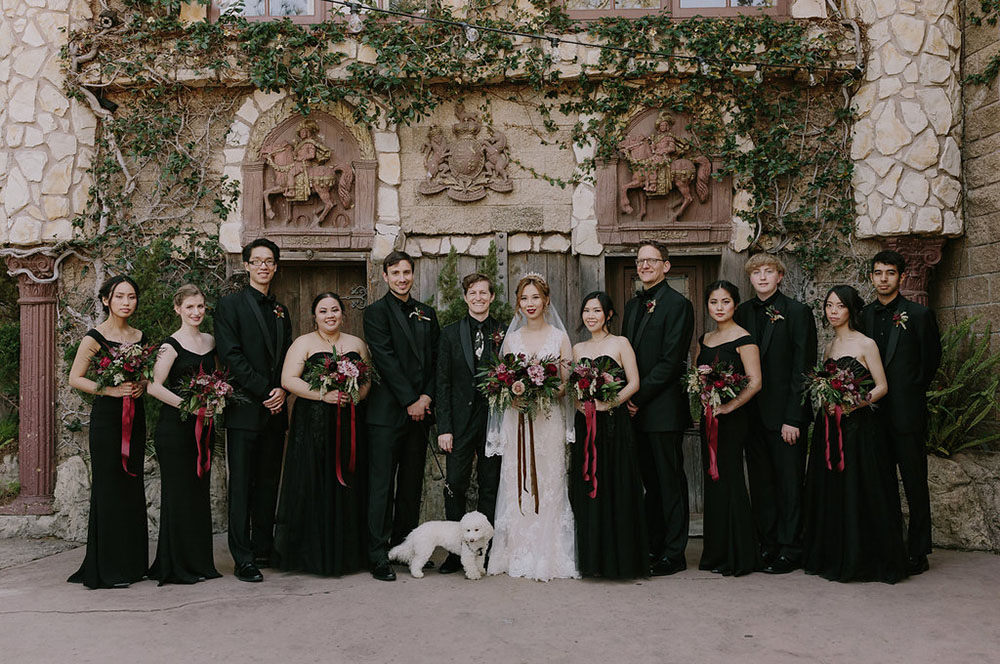 Depending on how deep your Harry Potter obsession is, your magical wedding can vary from mysterious to gloomy. As we assume, the second isn't desirable, so make sure all the hints are recognizable and amuse your guests rather than set them in a dark mood. Create the magical atmosphere with tall (very tall) candles, get your rings engraved with the words "Always", let the sorting hat show guests to their tables, name the tables after the HP locations, prepare Hogwarts-style props for the photo zone.