Music accompanies us throughout our life in all kinds of events, so the day of your wedding can not be less. Good tunes excites us, evokes memories, makes us laugh and brings us even closer to the people we love. That's why it's essential not to neglect this aspect of the ceremony.
Between the dress choices, the hairstyle, the reservation of the salon, the food and all plans related to the wedding night, we also need to focus on choosing the songs that'll adorn the atmosphere and follow the best day in our lives.
And, it's mostly a funny activity: there's room for making a choice that will reflect who you and your beloved one are. Each couple has their rhythm. There are lovers of verses and thoughts of love sung in boleros, expert salsa and bachata dancers and even metalheads in hearts. It simply doesn't matter if you're inveterate music lovers or amateurs – your wedding songs should be who you really are.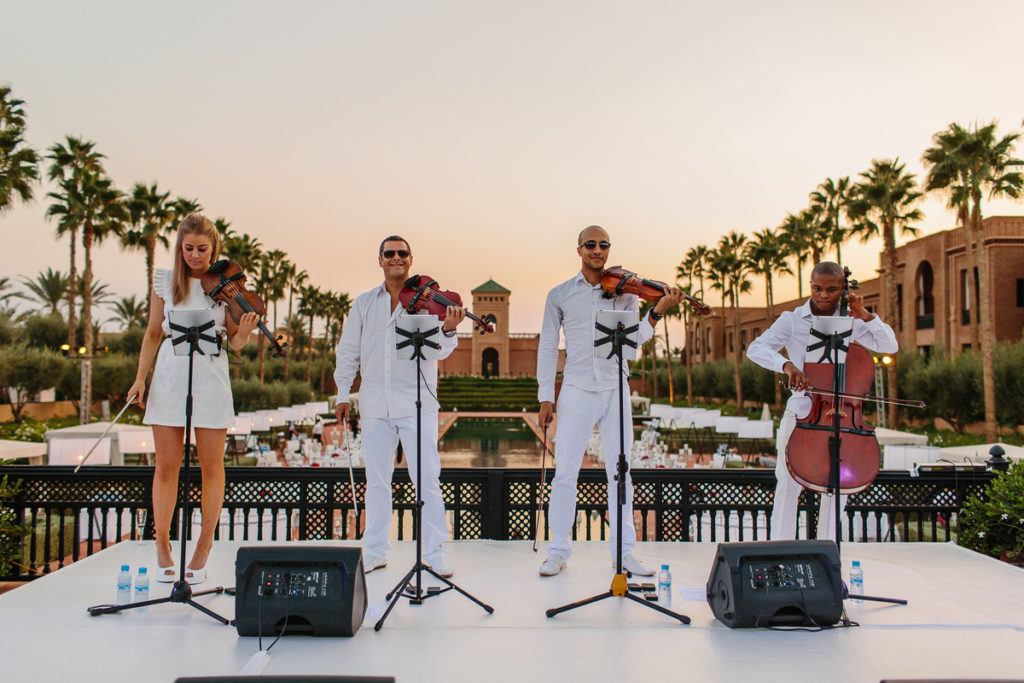 However, it's not always easy to do it if you're a chillout kind of person – according to the fact that many people simply enjoy lively, vivacious songs when on somebody's wedding.
Well, there's a newsflash. It's your wedding. Your decision. And no worries – you can make it sound perfect even if you prefer easy-going tunes. With this guide of "chillout" musical ideas for your wedding, you'll have a wide range of ideas to set every moment of the celebration, from the welcome cocktail to the wedding cake moment. Therefore, make yourself comfortable, get your laptop, enter YouTube and start deciding.
Classical melodies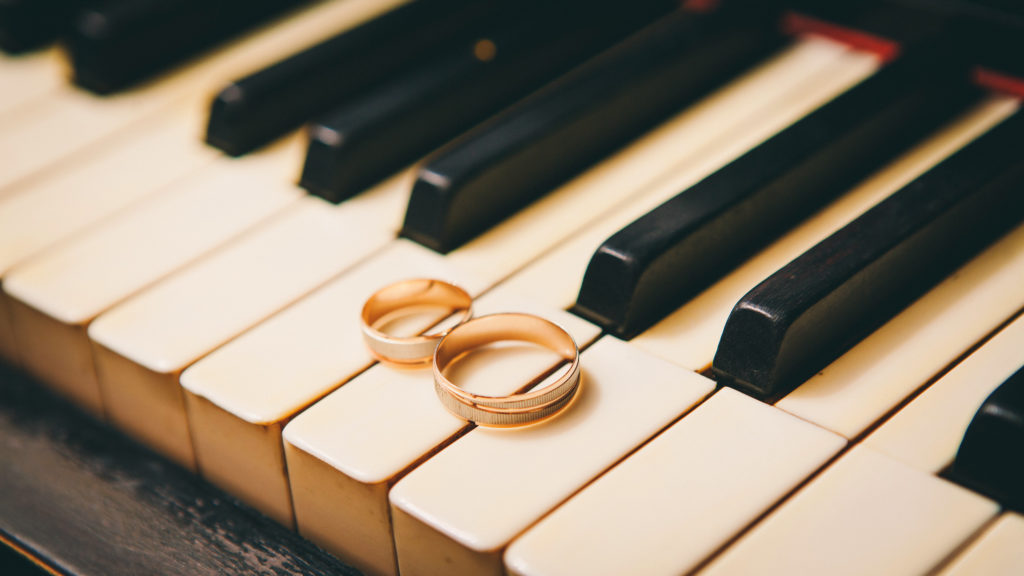 Many experts prefer to speak of "academic music" to refer to what's commonly known as "western classical music." That's why some people believe that those are the melodies that can't be missed at any occasions like this: it's about the true classics that fit perfectly to the moment of the vows exchange, whether in the church or during the ceremony. It usually gives intensity and emotion to the entry of the bride and it's also common among more traditional brides and grooms that choose this type of melodies for their first dance.
Oh, and one more thing. The vocal chords can also be very touching (in case you want to achieve this effect) and give the wedding a lot of elegance. Tenors, sopranos and choral groups are perfect for ceremonies and banquets, as they bring the emotion of each moment to its maximum intensity. Use some of the gems of modern classical melodies as well, for example Adele or Il Divo: you won't regret it. Check out note-store.com/genres for piano sheet music for weddings.
Instrumentals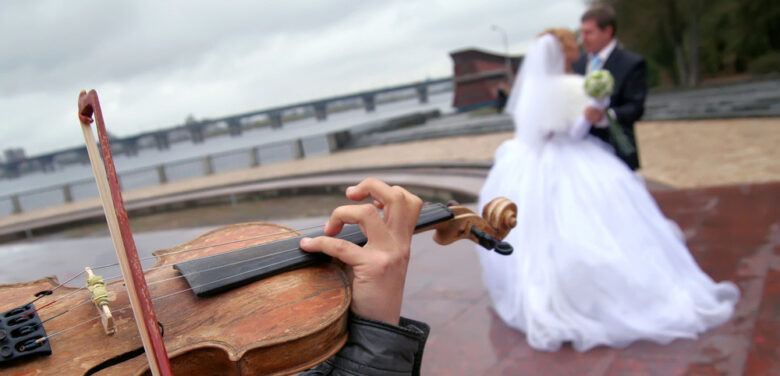 This one is quite versatile. String ensembles, harp melodies, melodic movie soundtracks and ambient piano are some of the preferred options at these occasions. In addition, you can choose to have it played live, by a band, or make a compilation for the DJ.
In addition to being the best accompaniment for the most emotional and lively conversations, it will also allow musicians to adapt endless musical styles even to the most solemn moment. Although it's not the most romantic option, just imagine making a triumphal entry with a great hit of alternative rock? Yes, Benedictus Choir and Orchestra has its own version of Bitter Sweet Symphony of The Verve. And not only them – many ensembles today make their own ways of covering some of the most legendary rock or even heavy metal songs in a completely different manner.
Romantic themes or ballades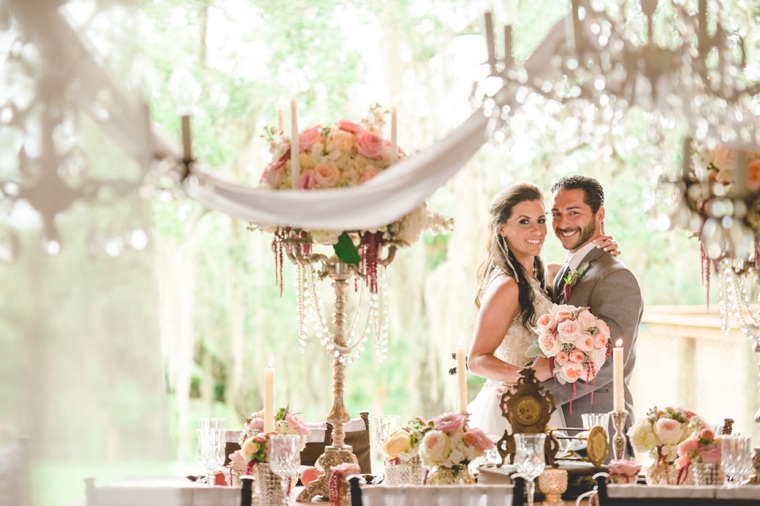 If there's a moment in any wedding that really requires choosing the music with care, it's the first dance of the bride and groom. The more traditional ones will opt for a waltz, perhaps the On the Beautiful Blue Danube or the Tchaikovsky's Waltz of the Flowers. However, most of them will probably choose a beautiful ballad for, perhaps, the most special moment of their entire life.
Some of the most chosen ballads for this moment are My heart will go on, the theme of Céline Dion for Titanic, or Caruso, by Andrea Bocelli. Eros Ramazzotti and Carlos Rivera are some of the legendary representatives of this type of music, together with many talented and young artists like Ed Sheeran, Christina Perry, James Arthur and so on. And one more advantage of these tunes is that in their lyrics the newlyweds can find a lot of inspiration for wedding invitations texts or even their vows.
Jazz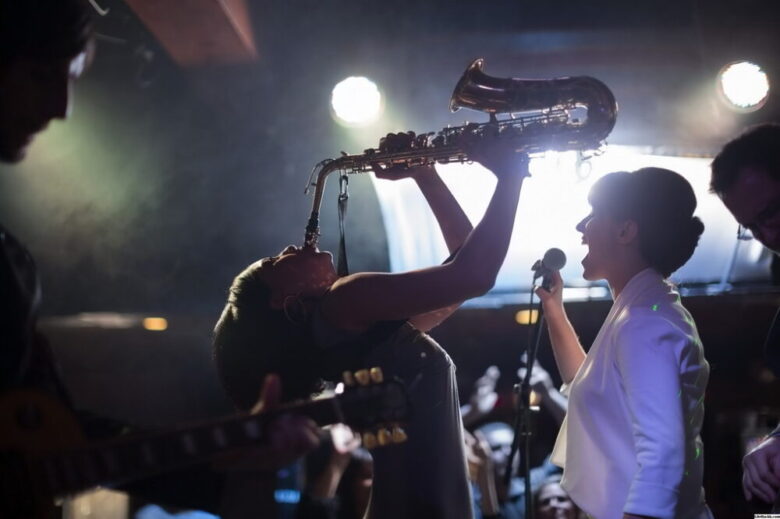 Jazz was one of the first genres in history that fused different cultural influences. That's why it has so many subgenres and its softer rhythms are perfect for these occasions. The instrumental groups are mainly composed of piano, saxophone or trumpet and bass. You can also set it for different moments of the wedding, since it can be very romantic and melancholic, have notes of the festive dixieland… or in general merge with any soul.
Slow and almost leisure-time pieces are awesome if your goal is to delight guests with a delicate entrance to the altar. For example, You're my everything by Nat King Cole or My one and only love by John Coltrane & Johnny Hartman. One of the most famous ones is also What a wonderful world by Louis Armstrong and Fly me to the moon by Frank Sinatra. Well-known, right? Whether for the moment of the cocktail, lunch or dinner, instrumental jazz represents the best alternative, as it contributes to creating a relaxed and cozy atmosphere.
Latino songs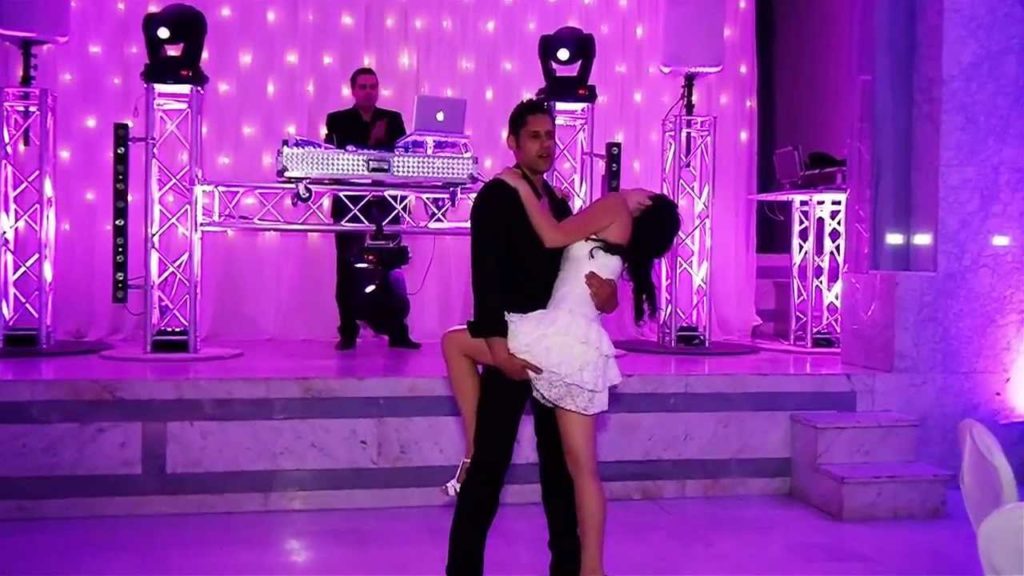 Salsa is the Latin rhythm par excellence: it's ideal to cheer up the dance and perform a fabulous entrance. It might be too fast sometimes, but hey, it's a chillout music, too. If not, then you can turn to cumbia dance: so popular at weddings and actually most of the guests can dance them since it's easy. With catchy lyrics and a rhythm that clearly highlights each movement.
Or, how about asking your live performers to adapt a little bit or cover your favorite boleros? Romantic lyrics – checked. Slow tunes – checked. Great memories that will bring together all generations – you bet. This Cuban rhythm that conquered the world can be played in great voices, such as those of Armando Manzanero or Luis Miguel, thanks to the magic of the DJ, or live, with all the emotion of a traditional trio.
Oh, and tango…. A romantic and classic style for a moment as special as the banquet or the corresponding toast. Given that the bride and groom dance is about to come, it represents an excellent alternative to set the mood with these passionate melodies brought from the other side of the mountain range.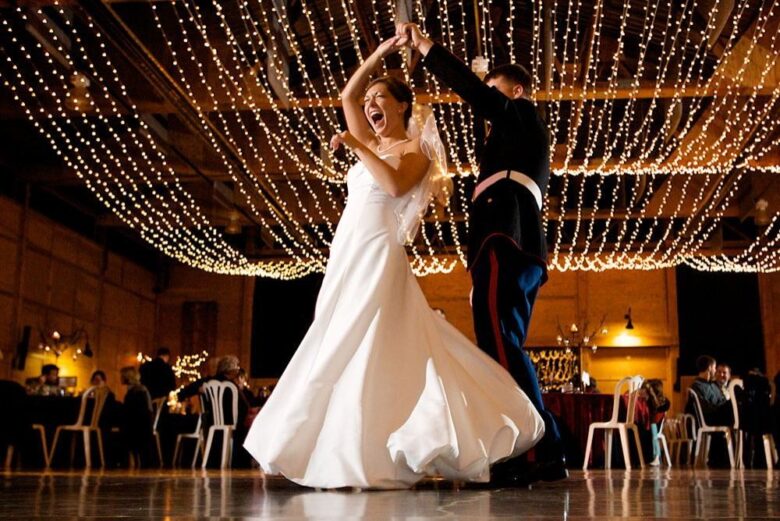 In the end, if everything looks like a mess to you and you aren't sure what you would like to choose, no worries – give yourself some time and let it come by itself. Listening to some truly cool radio stations, like Chillout Radio, for example, might help you bump into your dream theme songs spontaneously.
It's a tough decision, won't you say? Music not only arouses sensations when listening to it, but also when we move along its rhythm. Don't put it off any longer – start creating your own dream playlist with the musical genres you prefer and make your chill out wedding memorable for both of you and for all the people that'll share this marvelous day with you.