A wedding is one of the most important events in life for all people. It is an official ceremony where a love relationship is made official and where all family and friends are there to celebrate. That's why everyone wants everything to go in the best possible order. From the venue where it will take place, to the wedding dress, the suit, the choice of food and drinks, the decoration, it is all a very complex process. And when everything is perfectly arranged, then we want to immortalize it all with photos and videos.
This has become especially popular in the last few years, with the beginning of the widespread use of drones and the great progress of camera quality. That is why equal attention is paid to the choice of photographers and cameramen, who will capture it all. If you have been chosen, you want to do your job as well as possible, to satisfy the newlyweds, and also to get a good review and to recommend you. Although it may seem simple, it is not, because in a video that lasts only a few minutes, you need to select the most important details from a wedding that lasts for many hours. That is why we have put together a guide for you on how to make an awesome wedding video.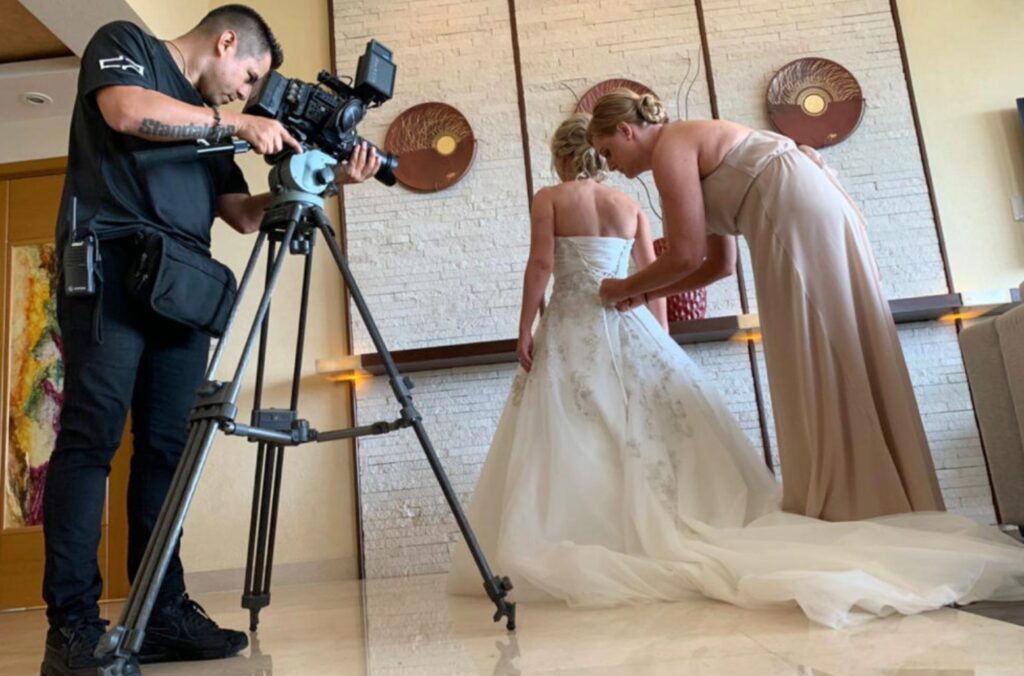 1. Do not record too much material
It is known which moments are important and which must be perpetuated. The very moment of the wedding, the arrival of the newlyweds and a few more are among the most important moments and must be captured properly. In addition to those moments, record more, but avoid having hours and hours of material that you won't be able to edit nicely later. It is very possible that you will miss some important moments or that you will miss some very good frames. Make a balance to have enough material to edit, to make a very effective wedding video that will last a few minutes without spending days editing. The newlyweds will like it if they get a video after the wedding as soon as possible.
2. Make a plan in advance
Think about it as if you were making a movie, you have to have a plan in advance of what it will all look like and what it will be like. Don't just record random frames and end up editing them. This is certainly possible if you are very good at editing, but everything will look much better and more natural if you follow one concept throughout the wedding. Also, talk to the newlyweds about it, suggest to them a story you've come up with and see if they like it. Let them give you suggestions on what else you could do and you will get the perfect video.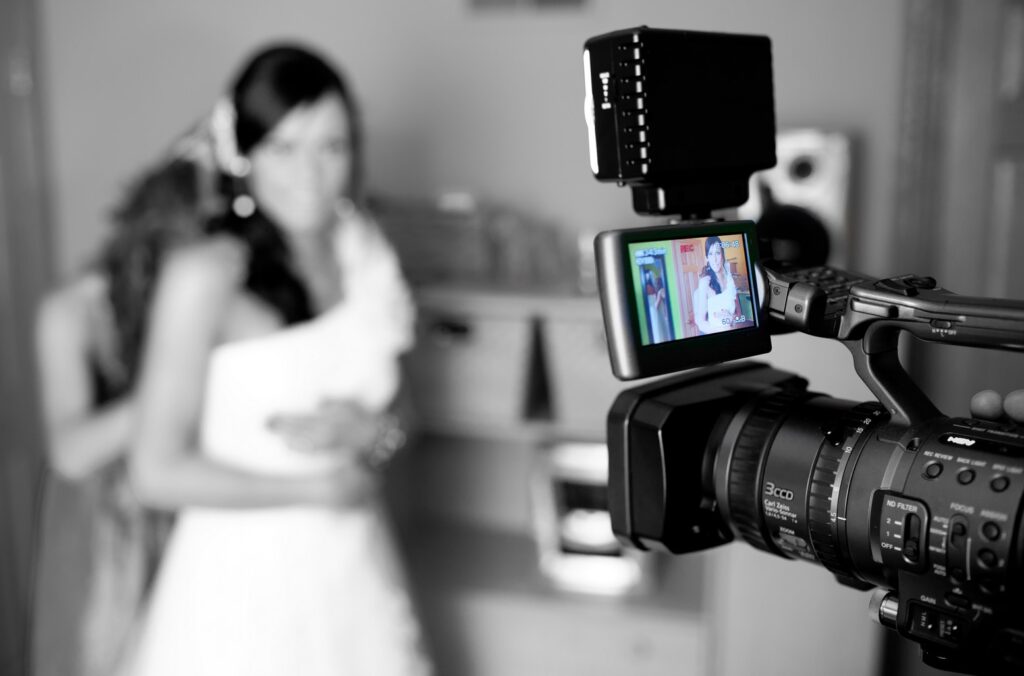 3. Focus on the couple
The whole ceremony and celebration is in honor of the couple getting married. So they have to be in focus most of the time. Many make a mistake and focus too much on guests, interior and music, and then later when watching the video, we can see the newlyweds only a few times. You must not allow that to happen. Of course, you won't just record them, but keep them in focus most of the time, and the rest of the time try to keep them in a frame even though the focus isn't on them. Remember that this is their moment, not the moment where you will show off your photographic skills.
4. Don't neglect the importance of video editing
Many think that if they have recorded great material, it is enough to just take it and cut it so that it fits into the wedding trailer which usually takes 3 to 6 minutes. Don't make that mistake yourself. People want to get a video that looked like a cinematic trailer and do your best to give it to them. Today, this is significantly easier because there are many software and websites that can help you. Many of them, like MakeWebVideo, do not even require knowledge about video editing, but it is enough to just choose the effects you want and they will do the rest for you. Take an advantage of it and make a video that will delight everyone. Consult with both the bride and groom about choosing music for the video. If they are indecisive, then you choose and watch that it fits perfectly with each part of the ceremony, but does not divert too much attention from the video. So the music should not be too loud or use too "aggressive" songs. Great thing is to make a video with InVideo.io, with which help you can add what ever music you want, and make your wedding video even more lovely than it is.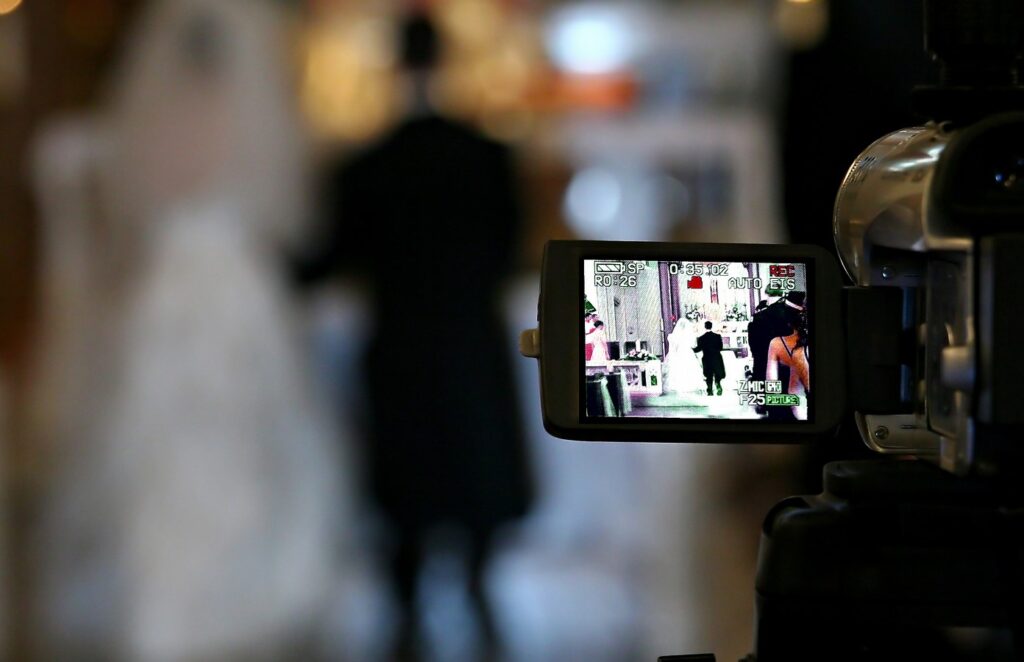 5. Don't miss the rehearsal
Be sure to find out when the rehearsal is and be there. This will mean a lot to you to know what awaits you and for what moments to prepare in particular. Also, then you will have time to give and receive suggestions from the bride and groom, which will not be possible during the wedding. You will also be able to try different angles and lighting settings, to get the best possible result. If you wait for the marriage day for all this, you will be under a lot of stress and it is very likely that you will not do everything properly. Check the shadows according to the time of day and familiarize yourself with the venue, so that you know which are the best positions.
6. Have the right equipment
It is essential that you have the right equipment, which does not include only the basics. Today, it has become the standard for everything to be at least HD resolution, and best to be 4k resolution. Pay attention to the frames per second and adjust it depending on the moment. You need to have different types of lighting, which will increase the quality of all photos and videos. Also as weddings usually last until late at night, you need to have equipment that works well even in low light mode. Because sometimes the frames that shoot in low light mode will turn out best, better than having you illuminate with spotlights. As we have already said, it has become popular to use drones as well and to add drone footage to the video. So it would be good to have one, which has a good camera and which can also be used at night.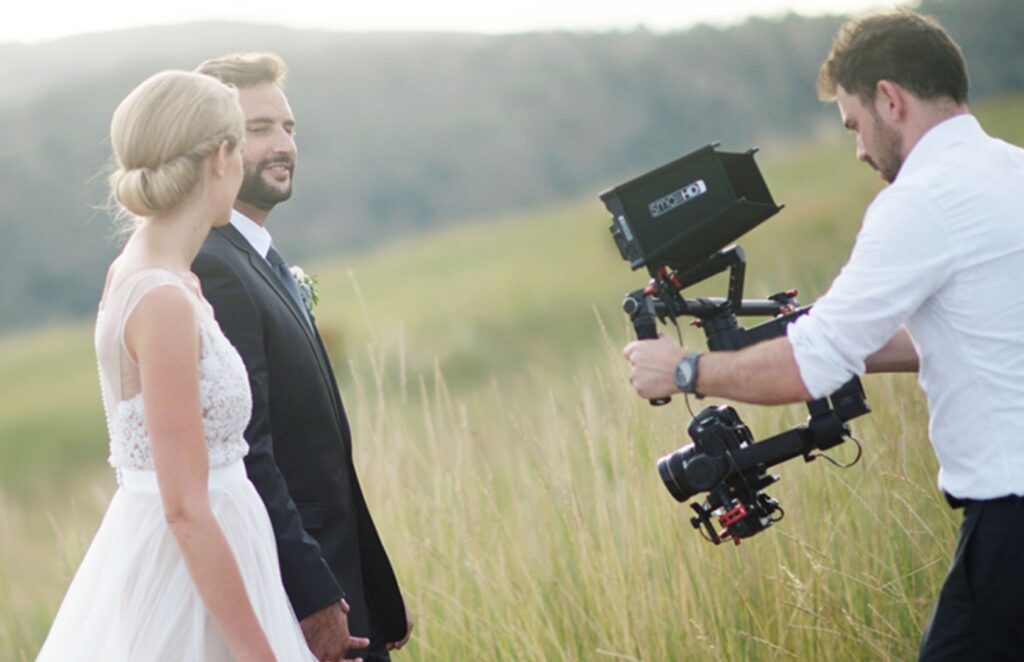 Conclusion
Do your best to do the best job possible, because it will mean a lot to the newlyweds, and also to your business, because they will recommend you.