You have decided to say "yes" to your partner. You fantasize about a dream wedding, a perfectly decorated hall, taking photos in nature, in a park or an ethnic house. You imagine a party that everyone will recount, and, of course, you're thinking about the ideal dress, in which you will shine.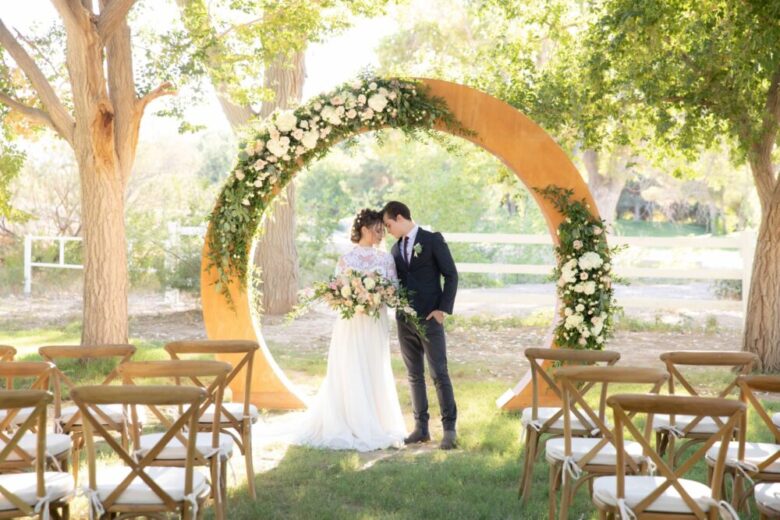 Weddings – Now And Then
Previously, weddings were organized differently, and much more traditional. The main word was given by the parents, and it was often the case that a wedding party was made separate – for the bride's guests and the groom's guests as well. Nowadays, newlyweds are mostly the ones wondering when to choose the hall, music, decoration, menu and everything else. It is up to the future spouses to decide whether to leave the most important day of their lives to specialized wedding organizing agencies, or whether they want to carry out all their ideas step by step and crown it with a wedding to remember. If you want the "your big day" organization to be just on you, start with preparations on time. Our advice is at least 6 months earlier. You can follow some of these steps if you like.
You And Your Partner Should Be In The First Place
Sometimes we are torn between wanting everything to be the way we imagine. On the other hand, there is the need to respect our parents, friends and relatives. Ask yourself if you are making the wedding for yourself or others and who is most important in the whole story. Maybe your parents want a wedding for 500 invitees, and you're fantasizing about an intimate ceremony. Relatives may make lists of their favourite songs, and you may want different music. The most important thing is that you talk to your partner about what kind of a ceremony you both want. Harmonize your ideas and start their realization.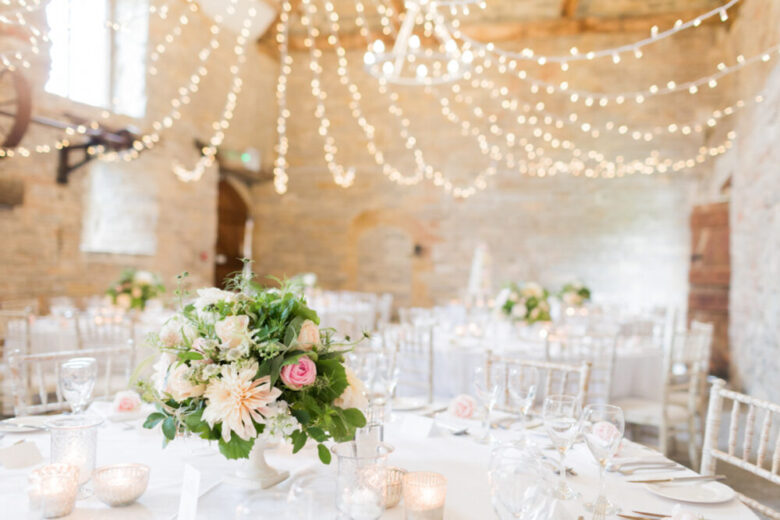 Wedding Date
Choose the date carefully, especially if you live in a big city. It would not be bad at all to follow the news, since being informed can never hurt. It is a way to avoid some surprises on your wedding day. If you find that a major event is taking place in the city on the same day, inquire on time if any streets may be closed and look forward to any traffic jams. If you are planning a wedding soon, take a look at the weather forecast. Don't let anything surprise you and be prepared in advance.
Number Of Guests
What you should list first is the number of people you will invite. This information will allow you to look only when searching for weddings that receive about the number of guests you have. This will greatly shorten the list of wedding venues you plan to visit before making your final decision. So, make sure your wedding hall is not too big or small. When evaluating venue, pay attention not only to the seating area but also at the dance floor area. You wouldn't want the room not to have enough space for all guests. Be as careful with oversized lounges, as those may look like half your guests are missing. There are many different places where you can organize such ceremonies today. You may want it to be on a boat or maybe you prefer an ethnic setting. Whatever makes you happy.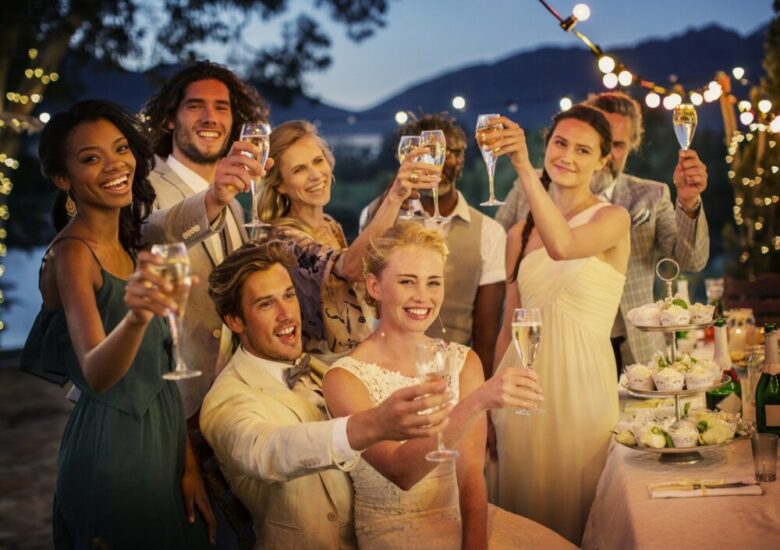 Choose A Restaurant
The first item in your plan is scheduling a celebration at a restaurant. It is important to align the church and civic wedding dates. Most popular spaces are usually booked several months in advance, so get on and look out for the ideal space on time. Make a list of invitees, because the number of guests depends on which space you choose. When finding a place for your special day, you should also pay attention to how close the restaurant is to the church where you plan to say yes, as well as whether it is close to some nice place to take your wedding photos. It is up to you to see if the decoration of the hall is included in the price, how long the celebration will take and to arrange all other details with the managers.
Food And Drinks
Restaurant prices vary by location, menu choice, as you can choose to bring your food and drink or opt for a restaurant. Also, you might opt for a slightly more contemporary variant, such as the mobile wedding bar. A bar like this can completely thematically accompany your wedding, as you may choose between different versions. You can opt for rustic variants or more modern options. Bars like these will certainly add to the good atmosphere of the guests and be an original detail at your wedding celebration. You can find a selection of mobile bars and beverages at specialist websites like SJW Events And Bars, which offer you their services with years of experience in organizing such events. Of course, you can fit the options according to your wedding venue.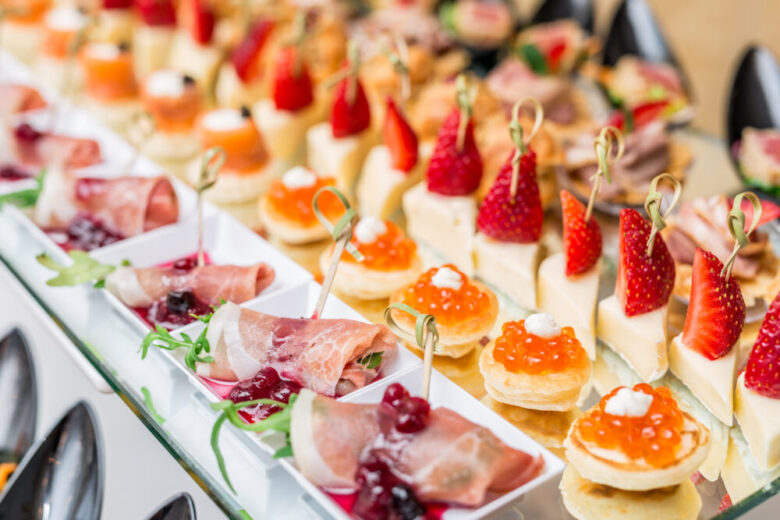 When You're Already Spending, Let It Be Wise
We all know very well that a wedding is also a big expense and you need to be careful about your budget. So spend wisely! Refrain from unnecessary things that just look nice to you and have no essential function. Remember that today, most of the elements that have a wedding hallmark are not required to be purchased but can be rented. Such as the bride's dress and decoration, etc. It would not be a bad idea to arrange with your partner and opt for one card to pay with. Inquire, maybe your bank offers a variety of benefits to its use, and it may just give you some points or discounts that you can redeem later. Say – for the honeymoon.
Very Important Details
Planning a wedding involves a lot of "little things" that you must not forget. Therefore, think about the invitations, wedding rings, wedding dress, suit, shoes, flowers, hairstyle, wedding cakes, wedding music, photographer and cameraman. Careful when choosing a band, because it is the musicians who will take care of the atmosphere during your most important day (and night). Then, another important little thing is the parking lot. Ask if your wedding hall has one and whether it will be sufficient for all your guests.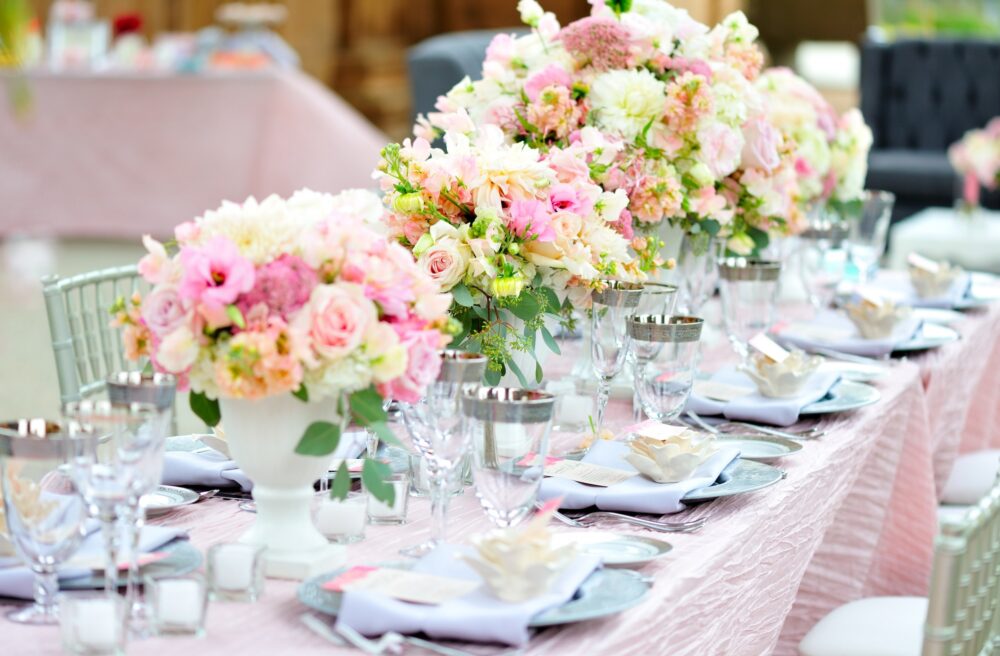 Do Not Hesitate To Ask
If any of this does not fit your budget, do not hesitate to ask your more experienced friends for a recommendation. It can be easy to find similar things elsewhere much more affordable. So, when planning your wedding, be open to new options.