Your wedding day should be one of the most magical days of your life. You probably have every detail decided and backup plans for emergencies. Unfortunately, many couples overlook rehearsal dinners until it's too late to book their ideal venue.
Not all couples will hold a rehearsal dinner, but it is a nice token of appreciation for those working hard to pull off your special day. This list includes nine must-haves for a perfect rehearsal dinner.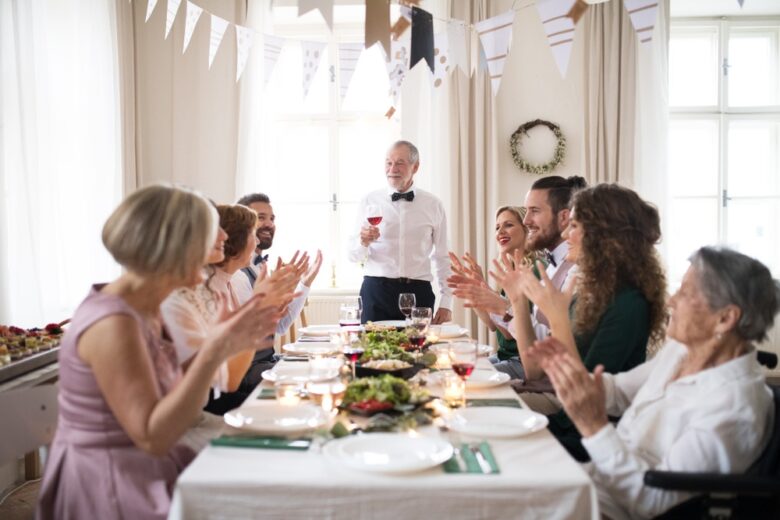 1. A Host
It's no secret that weddings are expensive, and adding a rehearsal dinner to the ticket can seem overwhelming for the party paying for the wedding. Luckily, a separate party will typically provide the rehearsal dinner.
Traditionally, the groom's family pays for the rehearsal dinner, while the bride's family pays for the wedding.
However, many families choose a different route. If the couple pays for the wedding, families will often help out with the rehearsal dinner. Likewise, the bride's family may pay for the rehearsal dinner if the groom's family pays for the wedding.
2. A Guest List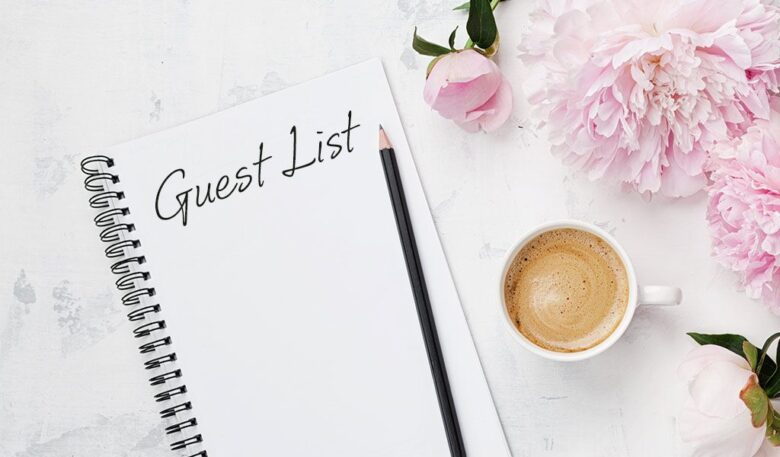 Most couples choose to keep the rehearsal dinner small. You or your family has already invested countless dollars into the wedding, so you may want a small guest list for the rehearsal dinner.
The entire wedding party is typically invited, including the maid of honor, best man, bridesmaids, and groomsmen. Additionally, the immediate families and those traveling for the wedding should receive invitations; each can usually bring one guest.
3. A Venue
The budget will strongly influence your venue selection. Classy restaurants or locations for a destination wedding can be very costly.
If you are holding the wedding in a hotel, you can consider other spots within that hotel for the rehearsal dinner. You may find that you can reserve a restaurant or garden for your party.
Many couples decide to use a more casual setting instead. A location that holds meaning for the bride, the groom, or their families can make the rehearsal dinner more intimate. They may opt for a family-favorite restaurant or a location where the couple reached a milestone.
4. A Theme
Like weddings, there are countless possible themes for rehearsal dinners. Couples with strong ties to their culture may choose one related to their background. Others may want to provide a sneak peek of the wedding by using a similar theme for the rehearsal dinner.
The rehearsal dinner is also the perfect opportunity to compromise with your future spouse or family. If the bride chooses the wedding theme, the groom might choose the dinner theme. Family members may also want a say in the rehearsal dinner.
5. A Menu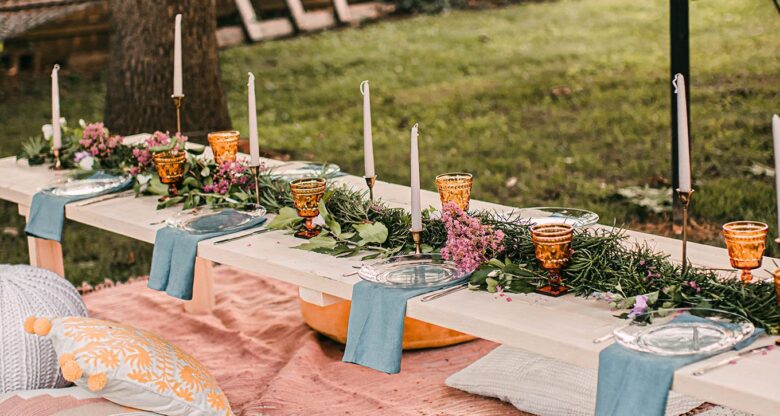 Your menu will depend on your venue. If your rehearsal dinner is in a banquet hall, you must hire caterers, and in this case, you will choose from their menu options. Some venues contract with specific caterers, as well, meaning that those who book the venue are required to use their contracted caterer. Those on a budget may limit the menu to cocktails, hors d'oeuvres, and desserts.
Outdoor rehearsal dinners pair well with buffets. You can hold a barbeque in the backyard of a family home. Lay out burgers, hot dogs, potato salad, and fries for guests to take as they please. At night, you could start a fire and set up a s'mores bar.
Local food is always a favorite at these events. Often, family members or friends travel to reach your wedding, and local food welcomes them to your area.
Planning desserts can be exciting for the bride and groom, so let your creativity shine. Serving a groom's cake can make the groom feel he is playing a key role in planning. Decorate it to show off his interests and hobbies.
FruitFlowers® from Edible Arrangements® offers delicious desserts and beautiful flower bouquets perfect for centerpieces. For more details, check out FruitFlowers® for the full assortment of chocolate-covered fruits, boxes of chocolates, and more to make your special night even sweeter.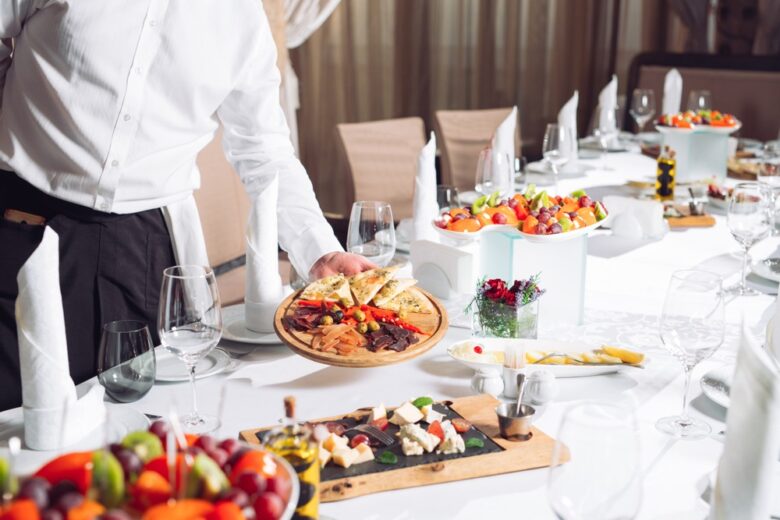 6. Decorations
You can decorate for your rehearsal dinner as much or as little as you'd like. Outdoor dinners, like barbeques and picnics, require very few decorations, and rustic flowers, checkered tablecloths, or picnic blankets are usually plenty.
In most cases, you will need a centerpiece. Floral arrangements and candles are popular selections, but you can also craft your own.
If your wedding is near a holiday, consider adding some holiday decorations. For example, mistletoe would be a perfect fit near Christmas.
7. Entertainment
A rehearsal dinner allows the wedding party to prepare for the wedding, but it can be fun, too. Your family and friends gather to ensure your day goes perfectly, so prepare some entertainment for them.
Couples often show a slideshow of their favorite memories together and bring games for the whole group to enjoy. Some games to consider are:
Truth or life
Charades
Trivia about the bride and groom
Pin the ring on the groom
Dress-up for the groom and best man
8. An Emcee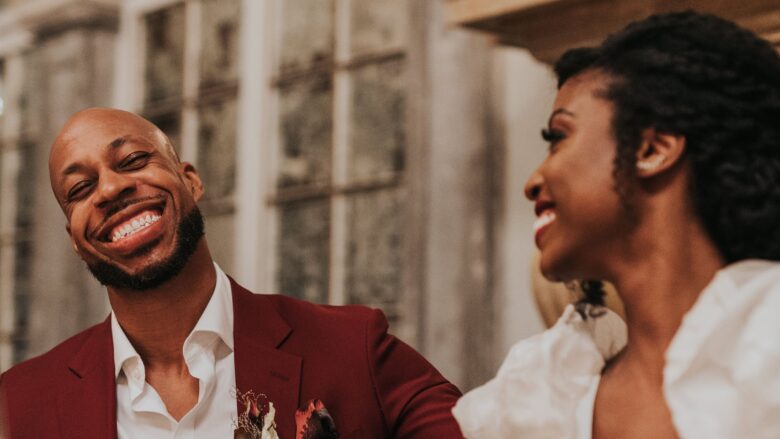 During a rehearsal dinner, several guests may wish to give speeches. The bride and groom will likely be too preoccupied to keep this running smoothly, and designating an emcee is a simple yet effective solution.
9. Gifts
Let's face it — a wedding wouldn't be the same without the wedding party. You chose these people because they are special to you, and you can trust them to keep track of the details and ensure everyone is happy, especially the bride. Giving a gift to each one is a customary show of appreciation.
Choosing the right gifts can be difficult. Some of the most popular gifts for bridesmaids and groomsmen include:
Wine with custom labels
Gourmet cookies
Picture frames
Coasters
Tumblers
Embroidered robes
Wedding accessories
Final Thoughts
When you plan a wedding, stress can become so overwhelming that you grow tired of picking colors, flowers, and decorations. Planning the rehearsal dinner is often a welcome distraction, as it's a smaller, more informal, and intimate event that doesn't require as much decision-making and organizing. Once you cover the nine must-haves, you can enjoy the company of your closest friends and family over a beautiful dinner before your big day.