One of the first steps to consider when organizing your dream wedding is definitely choosing a place. If you're a summer lover and want a fairytale wedding, but cozy, romantic and not too posh – what could be a more appropriate choice than… a backyard? Isn't it just a lovely way to celebrate your special day surrounded by a well-known, warm atmosphere? Flowers, candles, and other small details will create a romantic and breathtaking vibe: and whether it's a backyard of a restaurant, cafe, or your weekend house, it would leave everyone impressed.
Mostly ceremonies like these are much more intimate, comfortable and pleasant, and not to even mention that usually, it can be the cheaper option but not less special. Such things are simply ideal for newlyweds who don't like formalities, tight suits, and who want to share the moment with their beloved family and a tiny circle of friends.
Ideas on how to do this and make your backyard ceremony look fabulous are many. Professional wedding organizers are always a great option, but with a little touch of creativity, you can easily do it by yourself and save precious money.
Let's count some things worth remembering.
1. Flowery, vivid invitations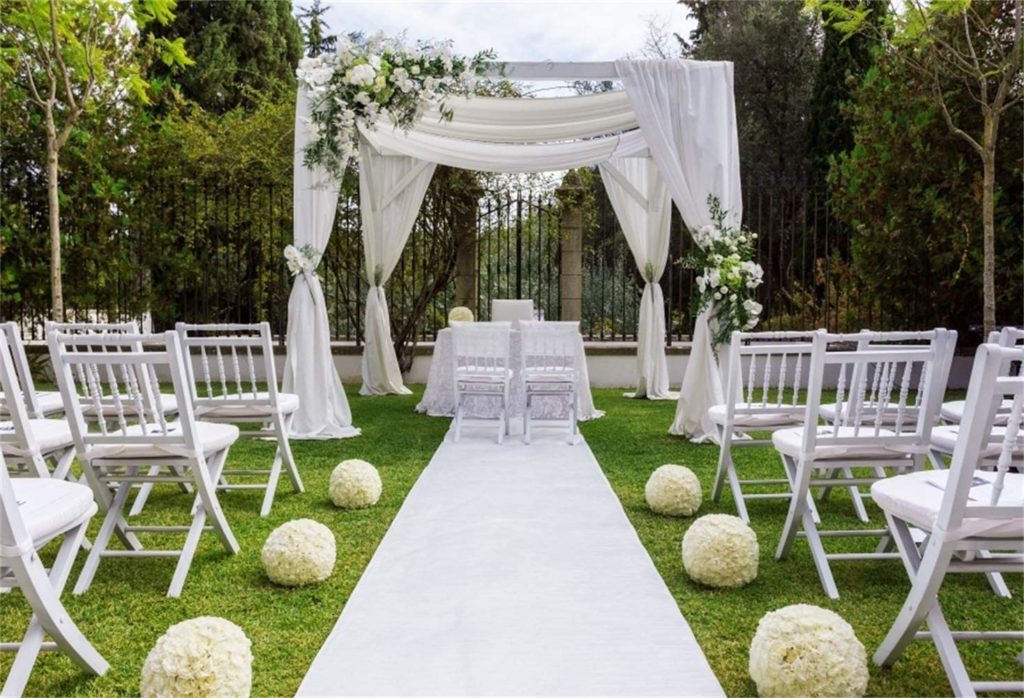 For this kind of celebration, the details are crucial. The main characteristic of invitations is elegance. Why not replace regular white with a little more creative but still rather sophisticated ones? Spice up the simple paper with lovely and playful colors that'd bring in some life.
Think wisely – how do you want to present your wedding theme in your invitations? For example, you could decorate your initials with flower arrangements. Pastel colors like pink, yellow, or blue can make the paper look more appropriate, but it all depends on your character and wishes. You'll announce the following atmosphere even better with a summer or spring fragrant note – you want everybody to remember it when they think of you.
2. The wedding dress and the suit – make it floral, too!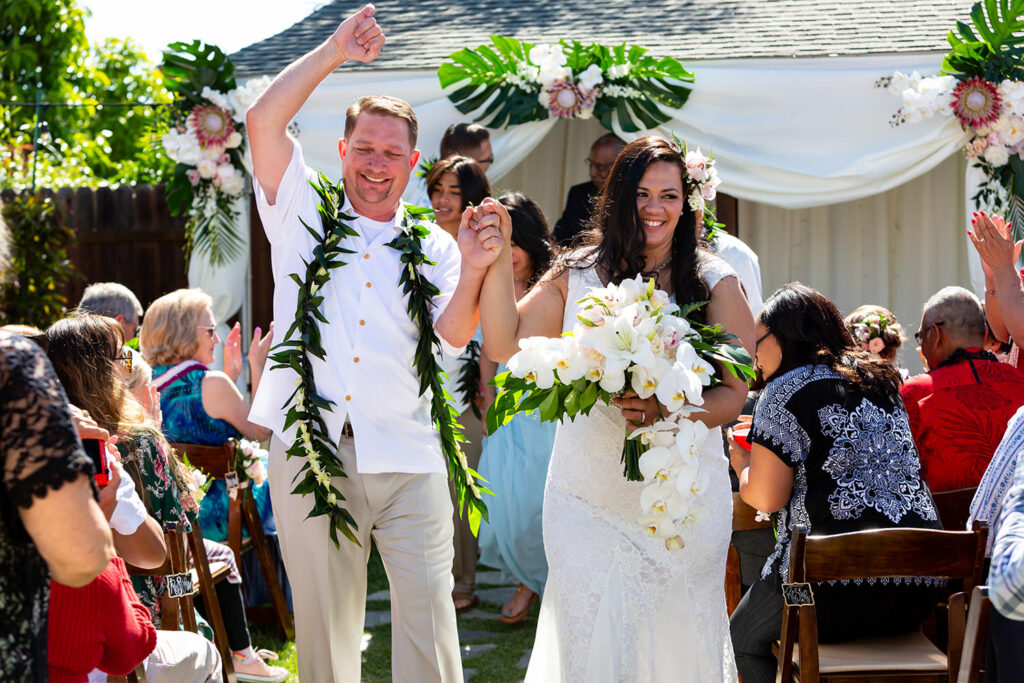 Nowadays all those innovative ideas on Pinterest and all over the Internet on how to look gorgeous when celebrating your wedding in nature. Just like with the invitations – it doesn't have to be an ordinary white dress with a few pieces of jewelry or a black suit with a white shirt. Why not simply leave all of your guests open-mouthed when you show up in a short, disco dress, Hawaii-patterned shirt and white pants or whichever other option you prefer?
In case you still prefer classic, romantic dresses, floral motifs are absolutely the most appropriate. Ask your favorite flower seller to weave a wreath for your head enriched with little green petals and make your biedermeier as colorful as possible.
If you are a veils lover bride, include that as well in your special outfit, as well as wavy hairstyle and some sweet flower clips. Choose a gentle color for your most beautiful summer sandals in which you will feel comfortable above all.
The groom's suit doesn't have to be any less interesting and fascinating. His tie, bow tie or belt can be inspired by motifs that correspond to the imagined theme.
3. Backyard arrangement and details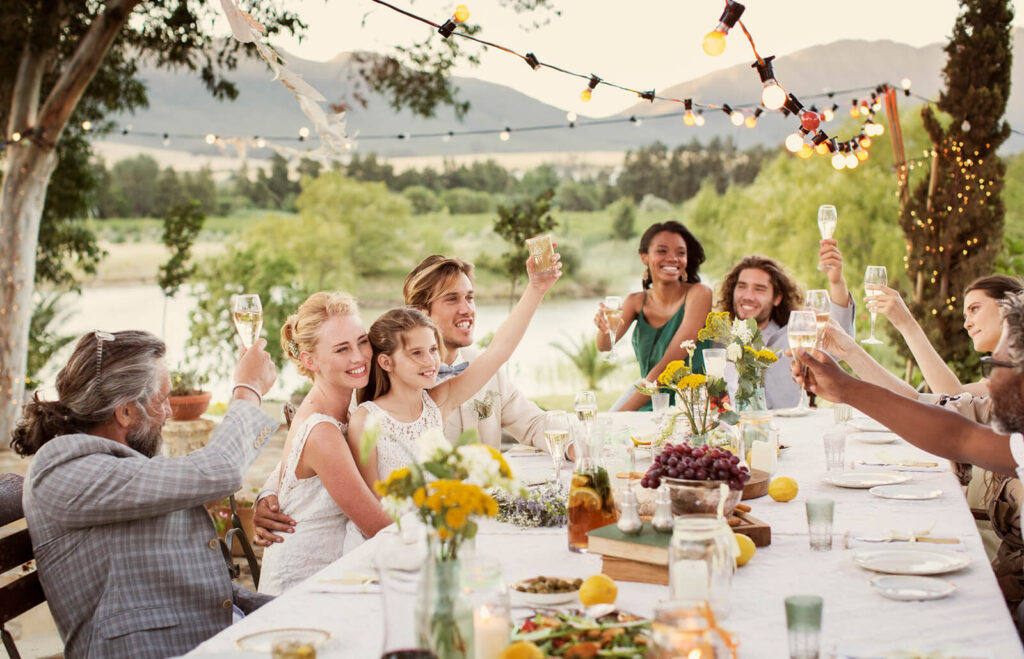 You can't choose a better moment for an occasion like this than when everything's blooming. You need a space with lots of greenery and trees but, again, big enough to receive all the guests. If you still find that you don't have enough space due to a large number of trees, it would be good to cut down the unnecessary small bushes and make more room for the party. There are professional services like findlocaltreeservice.com which can do that for you and make your backyard look big and spacious.
You can prepare a covered small corner for the arrival of the registrar. Put a small table, enlighted with candles, and embellished by red bouquets of roses. A lunch table for invitees is a place where you can let your imagination run wild: starting with the cards with the guest names on them, all the way to decorating the chairs. Let there be a lot of fragrant candles, petals, and also a rich table with bunches of seasonal fruits or refreshing cocktails.
When night falls, make sure to provide your yard with proper lightening. You don't want your guests to sit in the dark. Stretch the decorative rope over the table with a lot of lamps on it and you will make the atmosphere very romantic. Or simply place lamps on the ground all around the dance floor and sitting space.
4. Wedding cake and champagne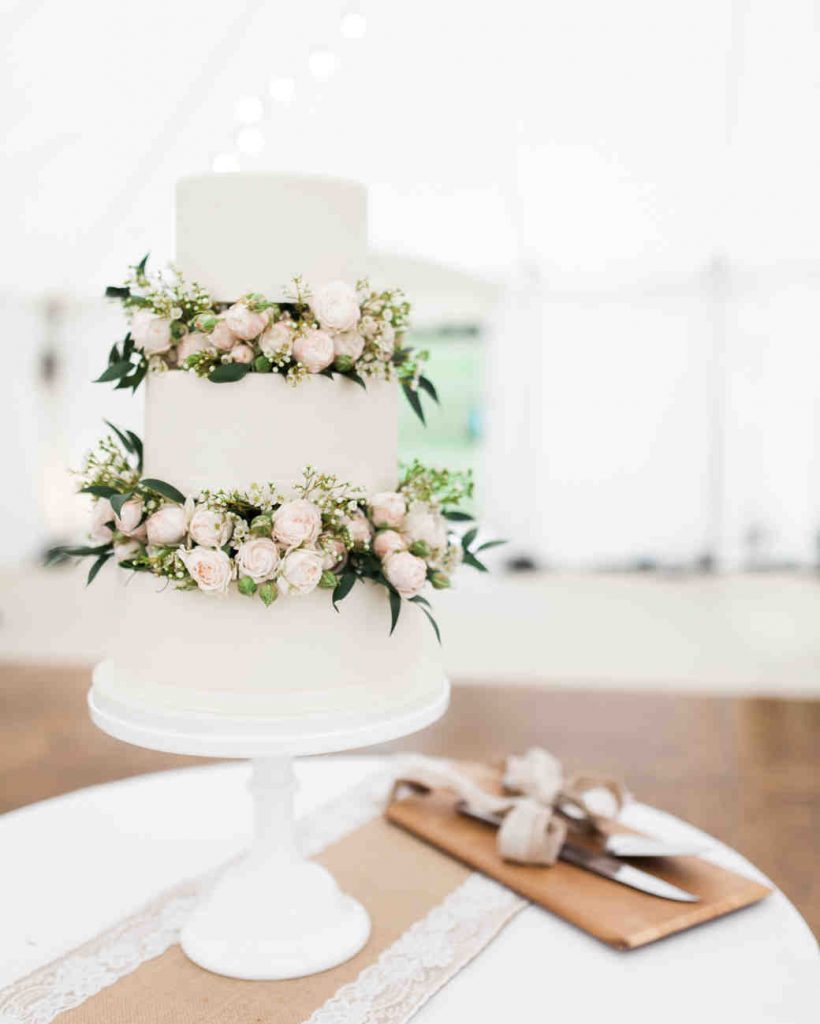 A favorite part of many newlyweds and surely the tastiest one. A lot of attention is paid to what the cake will look like regardless of the type of ceremony. In this case, it would be nice to have it decorated with details like season fruits, for example, with lots of strawberries if everything is happening in May. Also, different sugar plants, leaves, and colors are a good idea too.
And, of course – nothing without sparkles! Its majesty – champagne. Put some fruit pieces or sugar crystals on glasses and let the others feel the touch of elegance.
5. Tiny gifts for guests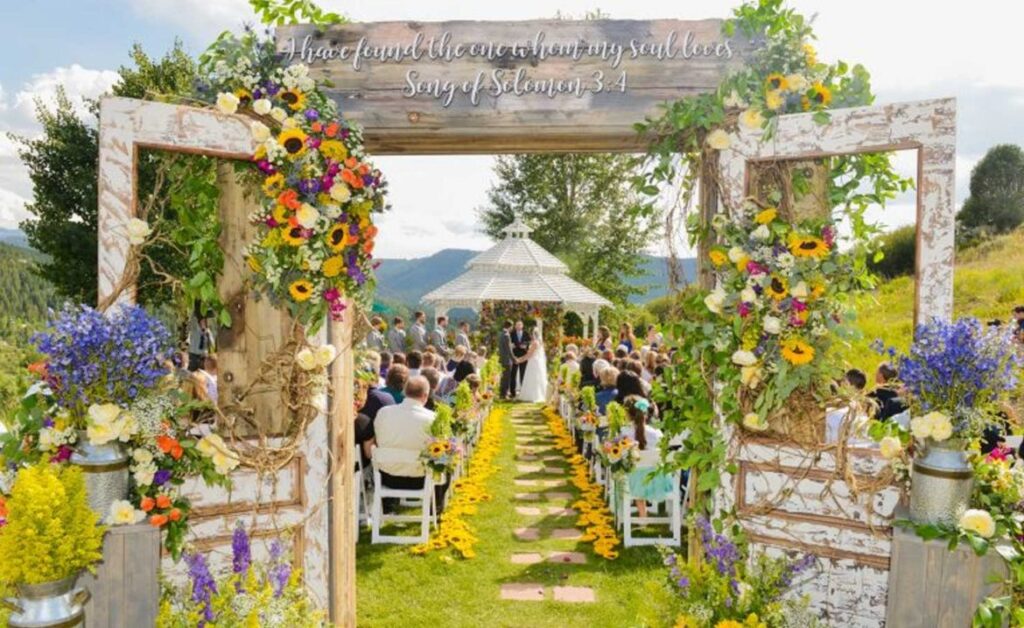 Those small and simple, but yet meaningful gifts that the guests get once they step into your love nest are one of the traditional parts of weddings all around the world. Use your imagination to prepare unique bracelets for female invitees and perfect rever decoration for male invitees.
These can be made of natural materials that surround us, but also of lace, fabrics and so on. For example, little colorful pebbles, daisies, violets, leaves, small photos with the initials of the newlyweds… and all that wrapped by a beautiful ribbon. Or in a lovely, tiny box. A lovely memory and a small token of appreciation.
6. A memory tree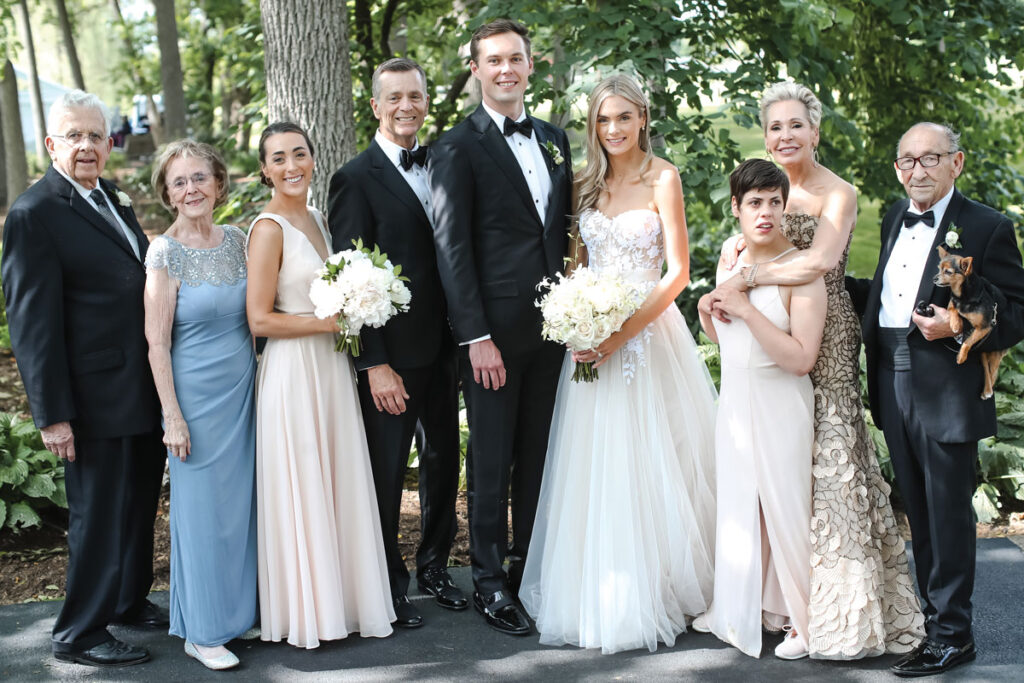 Nowadays, it's not only the newlyweds who are trying to get creative, but also their best men and bridesmaids. Wanting to leave the bride and groom an indelible memory of all the people who made their most important day happy and wrapped with love, they find the way for everyone to leave their signature in some way.
One of the ideas could be a painting or a sketch of a large branched tree, where each person that attended the ceremony leaves a fingerprint, previously dipping the finger in the chosen color. Such an interesting way to create a friend tree that may take up space on some wall in their house in the future!
***
These tips were intended to show you that a wedding in the backyard of your home or in any other part of the world doesn't have to be as ordinary as it seems at first glance. Actually, it's hiding so much cosiness, warmth and so many opportunities to make your day as bright and enjoyable as possible. Try to open your mind and make the atmosphere special – say YES in the most beautiful ambiance and let it be the product of your creativity.