Have you ever been to a wedding? The venue is important, the food too. But, once you're full, and the booze starts kicking in, only one thing starts mattering. We are talking about music. If the band or the DJ can't keep the people engaged, the wedding is in jeopardy to be ruined. God knows how many ceremonies were ruined by a lousy selection in this department. Venue aside, and the food too, when it comes to weddings it is all about the atmosphere. And the one in charge of it is of course the one who is behind the instruments.
If you don't have a wedding planner, choosing the music for your wedding is solely your decision. At least it should be if you're not stupid enough to let someone else decide this for you. We're going to be a little blunt here, but don't let anyone decides on this but you and your spouse to be. Even if you choose unwisely, at least all the fault is going to be on your shoulders. But, don't be afraid of this outcome, as we're about to lay out our five mistakes to avoid when choosing music for your wedding ceremony. With our help, you're already halfway there to a  successful party.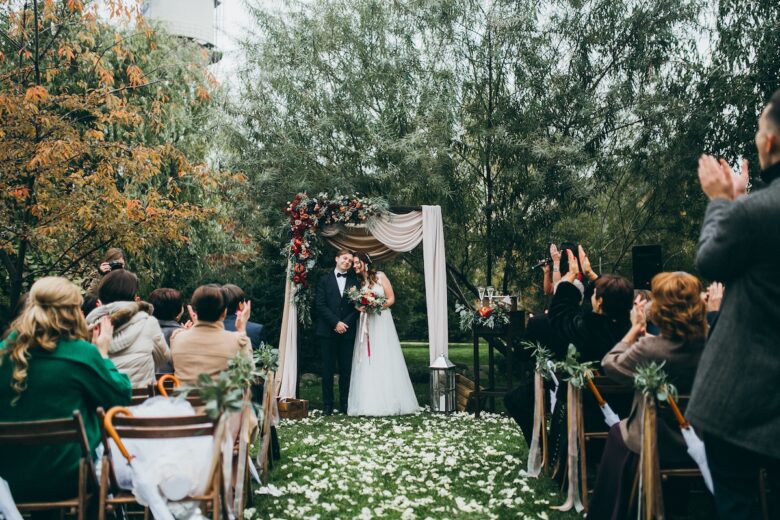 1. Silence
The only thing worse than having a piece of bad music at your ceremony is having none. Don't go down this alley with so many choices such as DJ for party events or anything from beenentertainedevents.com. The wedding ceremony is a crucial part of your future with your chosen one, and if you go through this part silently, it could be a bad omen for things to come. Yes, it's not wise to be superstitious, but it is also not wise to have a silent ceremony. Weddings are not supposed to be like that. You have many options at your disposal as we already suggested. So going down that route is the best course of action you can take. Everything beats a silent ceremony by a mile.
2. Trust the Process
Once you get over the idea that everything should be silent, if you ever had it in the first place, and set your decision on a DJ or a band, it's important to let them do their job. Yes, you can add songs to the playlist or have special requests but the tone of the ceremony should be in the hands of professionals. Do not forget this. The people who you hired are professionals in their trade. They'll have dozen or even hundreds of parties behind them, and they'll know what to play and when. Once the party is going well, don't let the alcohol takes the best out of you or any of the guests, and they start commanding the music choices. A DJ or a band will know what to do in all moments and under any circumstances. What you should do is in line with what Philadelphia 76ers and Joel Embiid tell you: Trust The Process.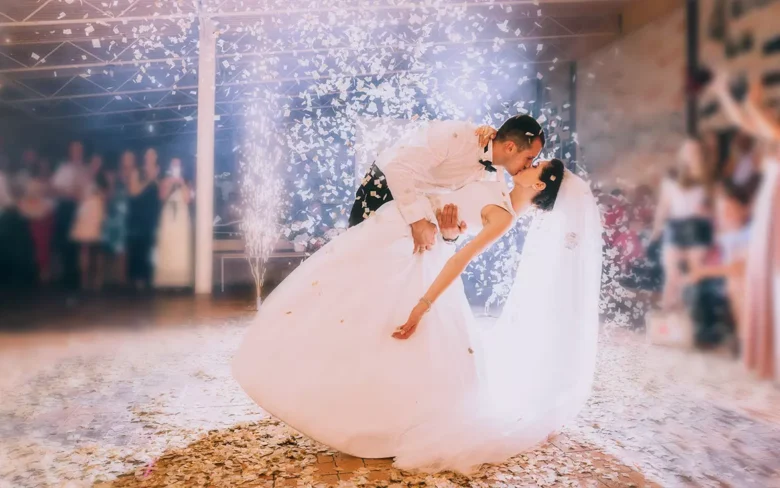 3. Disrespecting The Guests
The thing with weddings is that there are going to be many guests. Many of them won't favor the music you like. It's all about tastes in this department. While it's your wedding, you need to find a way to accommodate the music for your guests and not only for yourself. This is a common-sense approach. Try to make everyone happy and satisfied at least for this one day. Make it so that there's a little bit for everyone. Everyone should have their five minutes on the stage. Considering how long weddings last this is entirely possible. Furthermore, a song lasts around three minutes on average so it's even less time to make someone happy. What you should pay attention to is the age difference between some of your guests. So, play a little bit of Sinatra for older guests, spice it up with some Rolling Stones and Led Zeppelin for the middle-aged, and make sure that the youngsters get their share of Harry Styles and Billie Eilish.
4. Not Censoring The Playlist
Yes, we know, this is not Russia and you're not Vladimir Putin, but when it comes to weddings you need to do some censorship.  Yes, this is an ugly word and filthy process, but it needs to be done. Think of your guests. You'll have your grandparents there and some of their peers, your parents, friends and family, and their kids. It is a bunch of people, and some lyrics might be inappropriate for some age groups if not for everyone present. So, make sure that you only use clean songs. Nothing explicit. It would be really weird to hear F*ck Tha Police by N.W.A. at a wedding. We love the song, and Straight Outta Compton changed the genre forever, but you don't want it played at a wedding ceremony. This is not much, but it is something to pay attention to. Yes, we used an extreme example but we need you to get the point.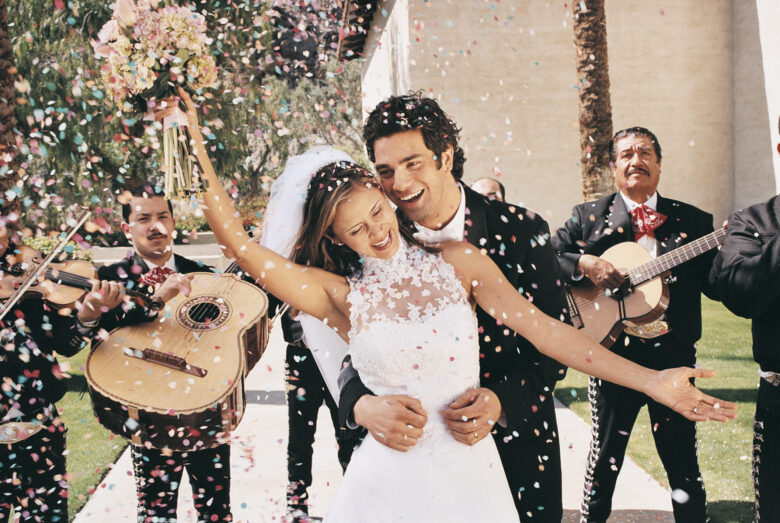 5. Remembering The Old Life
We all have passed, and ex-girlfriends or boyfriends. They're an ex for a reason and there's little reason to mention them from time to time. The one day when you don't want them to be brought back to memory is the wedding ceremony. The chances are you have a song that ties you to the old partner. Also, there's a chance you shared this info with your future bride or groom-to-be. So, now you get the point. It's once again about censorship. Be sure to exclude any songs that are part of your past in this sense from the wedding playlist. Once again, this could be seen as a bad omen. No, we're not too superstitious. This could be a  real hit to any relationship you have or want to have with your partner. Be sure to respect them, and this is one way to do it. After all, once you say your wows, there's no looking back on your past life. The future is the only option.