Modern weddings are not just a celebration of the two people getting married but became a real adventure. Every detail of the wedding became important, and everyone is following the rule: the more extravagant-better the celebration. It's the same when it comes to celebrities. For example, Idris Elba decided to make a wedding in Morocco, which will last for three days. Even Meghan Markle choose to brake some old customs at her royal wedding.
Luckily for the brides, the primary trend in 2023 is uniqueness. The important thing is that everyone is allowed to make their own love story. So, you have to imagine your dream wedding and to make it happen.
Keep reading, and you will find out what are the wedding trends for 2023.
1. Wedding dresses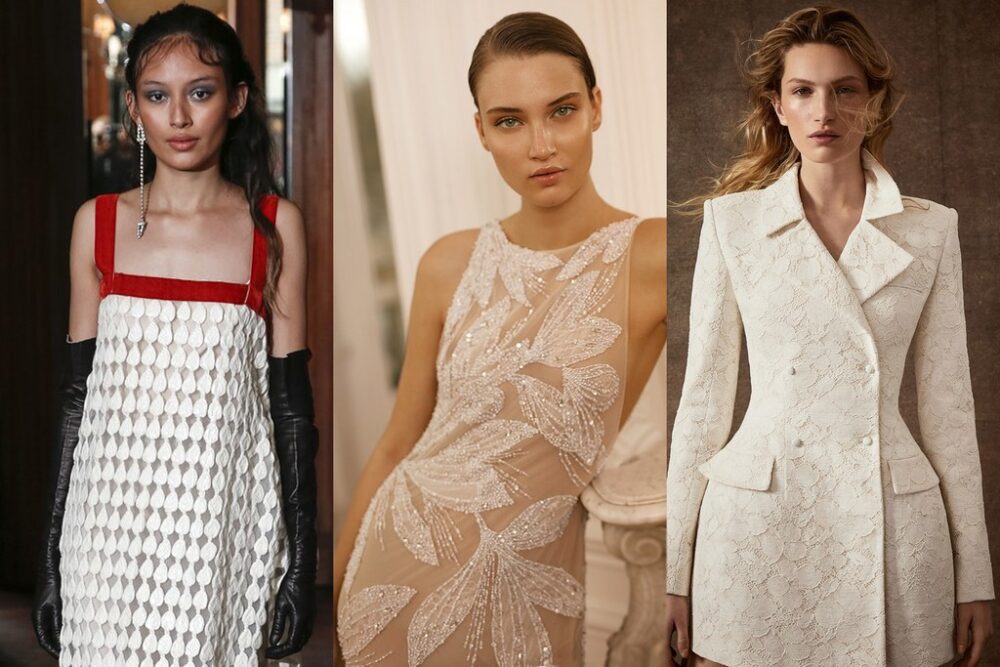 If your dream is to wear a big white gown on your special day, then you will not have a problem finding one. At this time there is a lot of impressive dresses that can be ideal for your day. Your job is to decide whether you want a Carolina Herrera dress or maybe a Marchesa.
However, if you don't have an idea what kind of outfit you want to wear, consider yourself a lucky girl. In 2023 fashion designers will offer incredible options for future brides. You should find some well-known names such as Danielle Frankel, Monica Byrne, Dana Harel, or Hermione de Paula.
2. Bridesmaid dresses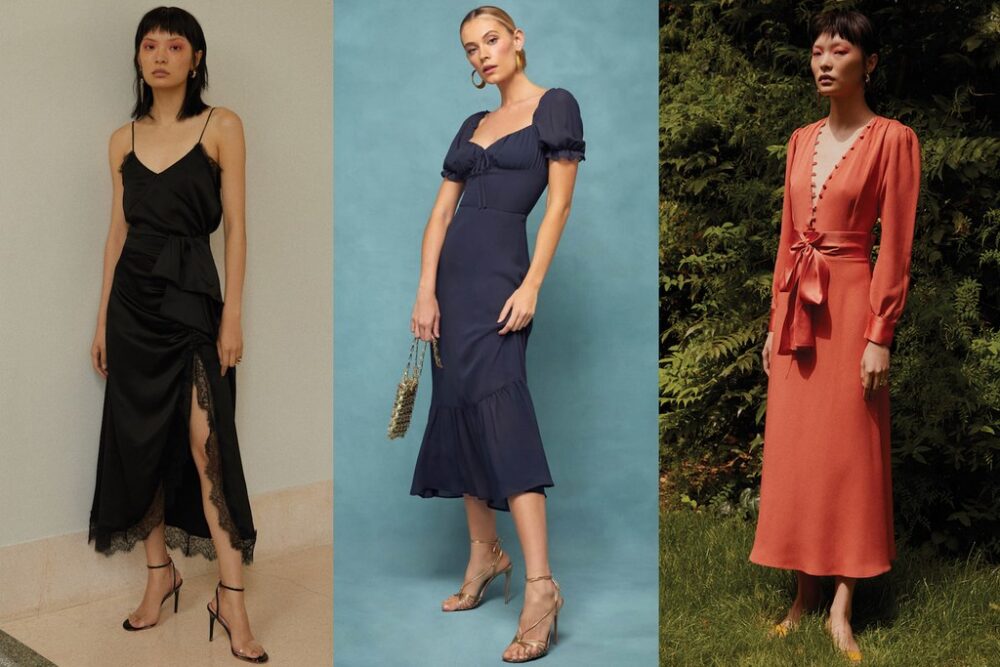 The one tradition that will never die is having bridesmaids. The question is how to wear them properly and to satisfy yours and their needs. The latest trend is not to dress them in the same clothes so you should consider different colors that will match. Our advice is to make sure that your friends will be happy with their clothes and they can wear them later again. That's precisely what Les Heroines by Vanessa Cocchiaro is making. She made sure that the outfits are unique and that everyone is pleased. You should also consider Reformation, Needle & Thread.
3. Wedding cakes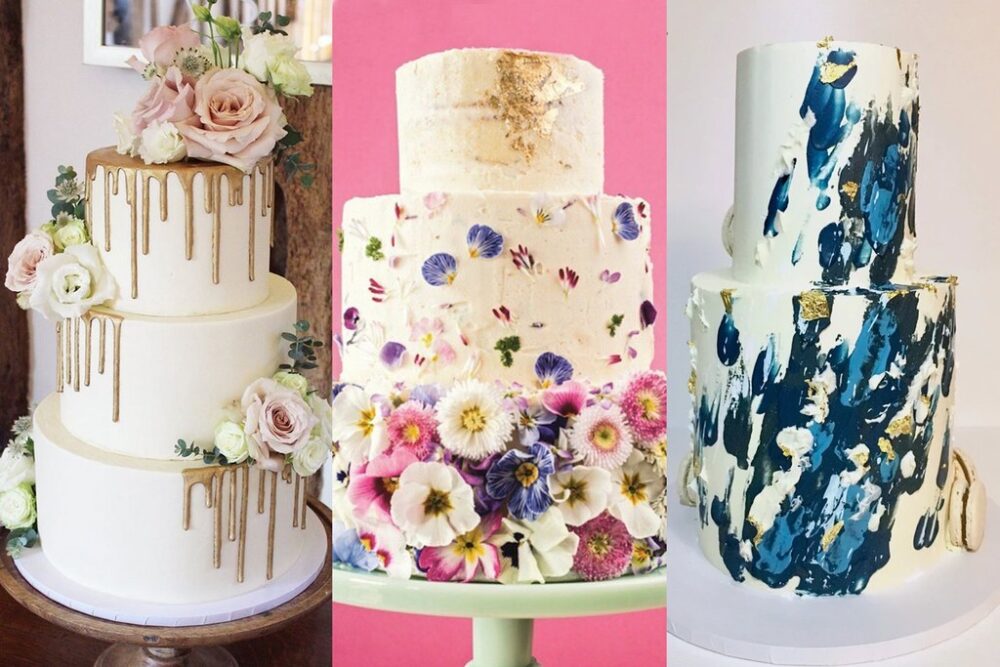 If you want a perfect day, then you should not miss the cake. To find an ideal cake, its not an easy task to do, because there is a lot of different choices. Cakes became a real masterpiece, and you will skip the tradition again. Instead of traditional fondant and fruit cake, you can now choose a big towering cake that will leave your guests speechless. Even the Duchess of Sussex escaped the tradition and served a lemon and elderflower cake.
4. Wedding decor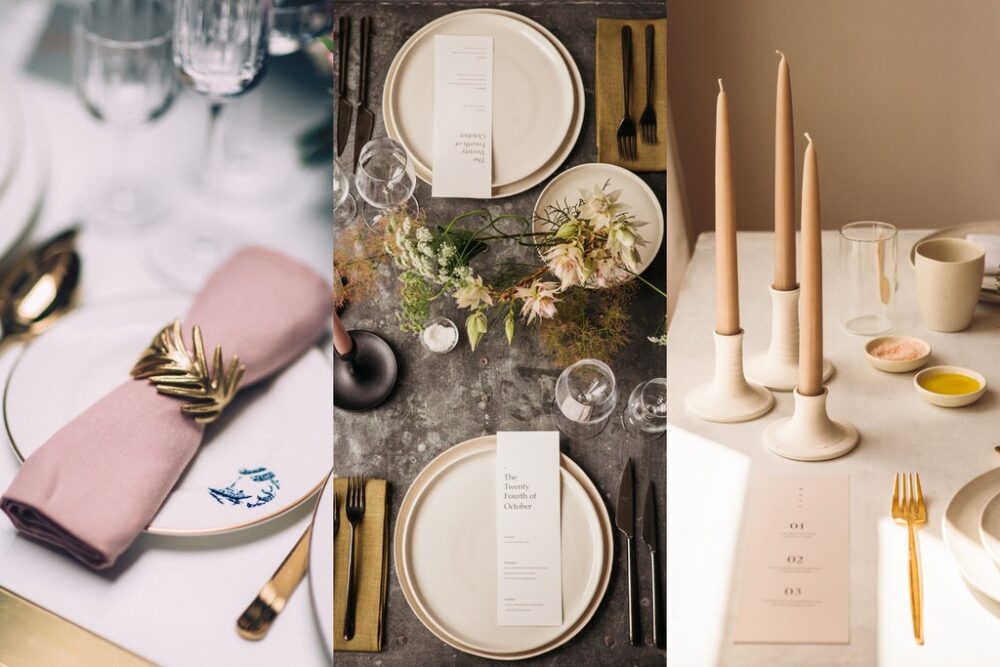 Recently, we can see a lot of incredible decorations. However, our advice is to be even more creative.  You should think about the vibe and atmosphere more than colors. The key is to be focused on the sophisticated look. Also, you should pay attention to the lightening because that can give a truly romantic vibe to your dream day.
5. Sustainable weddings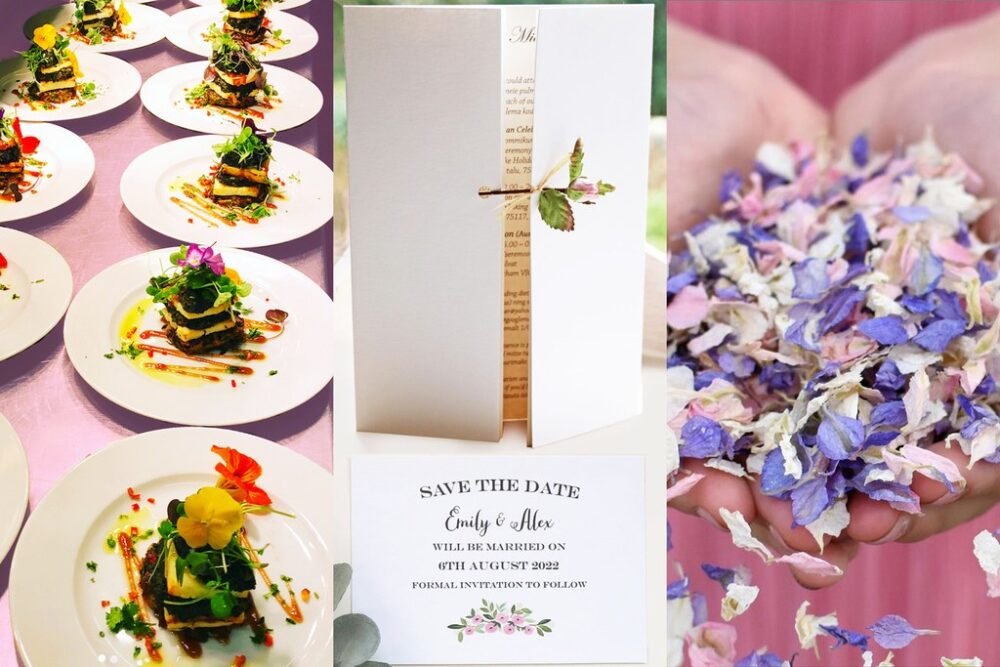 A lot of couples are decided to make their wedding looking impressive but also to pay attention to the ethical and environmental impact. That's why some people choose to use stationery made from recycled paper or to find a catering company that is using organic products. Last year, even Princess Eugenie had an idea to plan a plastic-free wedding.
6. Wedding flowers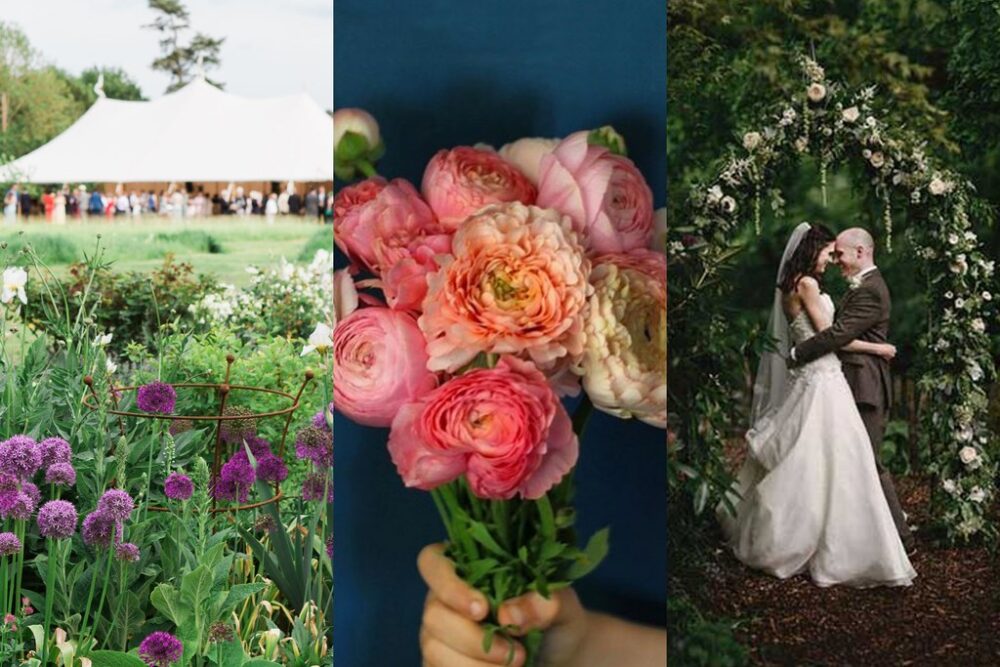 When it comes to the flowers, people started to choose locally grown seasonal blooms or wildflowers. Also, some couples even decide to produce their flowers and to use them on their day. So to have sustainable wedding means also to use this kind of flowers, which is a trend for 2023.