If you are getting married soon, or you simply enjoy being up to date with wedding trends, then you will love this article. Choosing your wedding dress is probably one of the most important wedding decisions you are going to make, and it is also a special experience. When choosing a wedding dress, you should make sure it entirely represents you and your style, and also that is suitable for your body shape. We have made a list of top 5 wedding dress trends for this year.
1. 3D flower appliques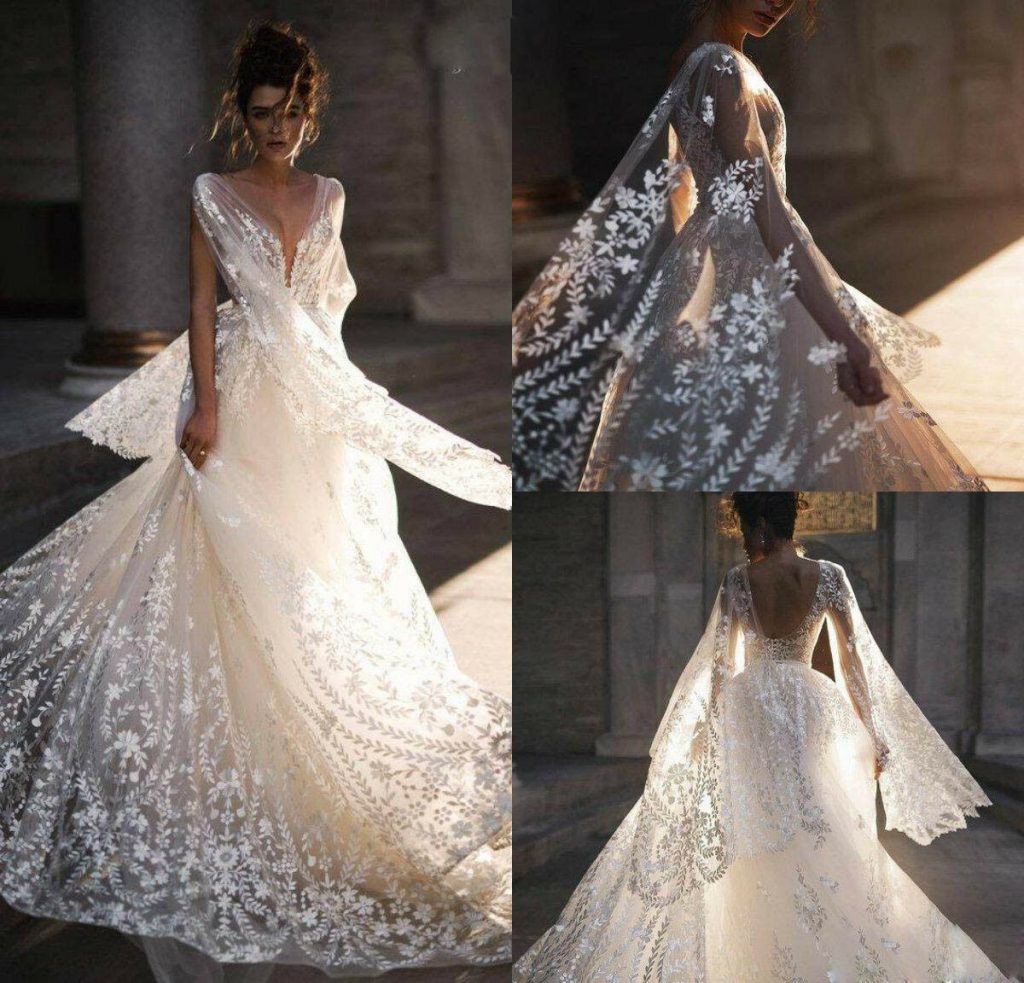 No matter if we are talking about large blooms or small petal details, these 3D flower appliques will make such an exquisite effect on your dress. They transform a traditional gown into something more romantic and high-fashioned. It is not a new trend, but it is one of the prettiest. You can choose among small details – such as small rose petals, or large flowers – roses in their full bloom. This type of gown is perfect for spring and summertime and will make your look even more romantic and adoring. You can combine it with small and sophisticated jewelry.
2. Allover sparkles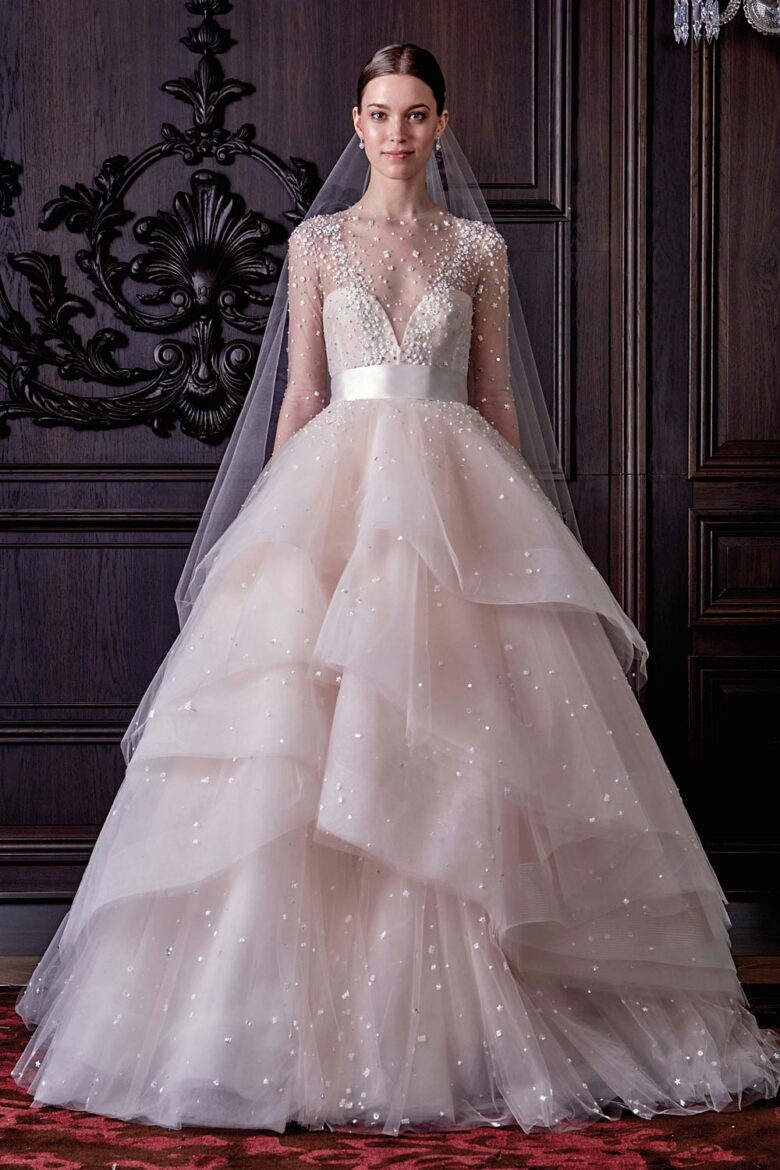 Some girls cannot imagine their lives without sparkles, and even the wedding gown needs to be in that style. This trend will make everybody's head turn at your wedding! Sparkles are always a good choice, especially if they are applied all over your wedding dress. It will look make it look dazzling under the lights. It is a great trend for those brides who like to leave a little sparkle wherever they go. However, if you decide to wear a sparkly wedding gown, then you should choose some minimalistic accessories.
3. Corset top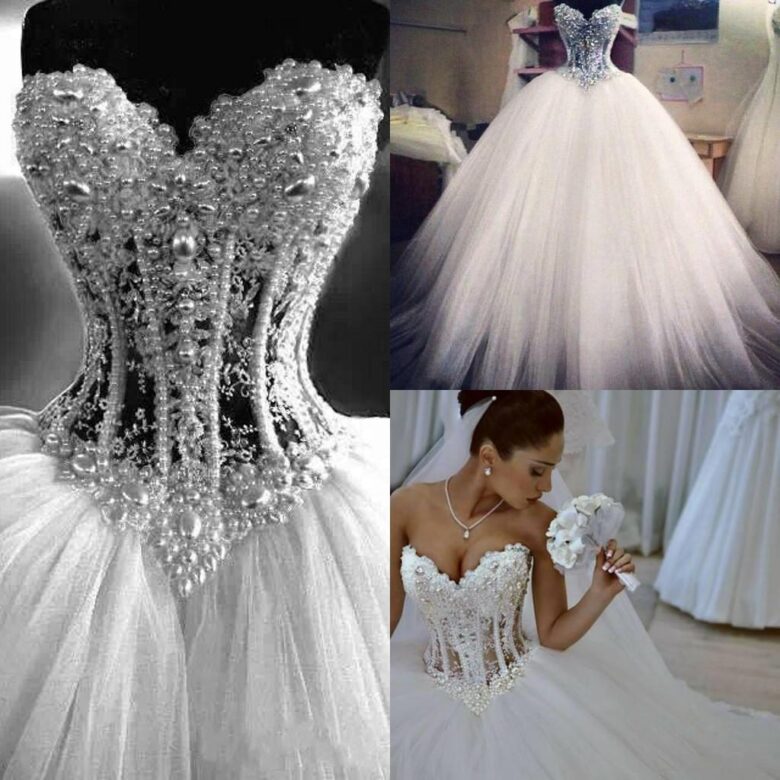 One of the most popular trends in the past few months is corset tops. Fashion designers all over the world are busy creating fairytale-like wedding dresses with this type of top. This trend is for those with a romantic soul. They fit every silhouette perfectly. In our opinion, wedding dresses with built-in corset tops with laced back could easily be mistaken for those gowns that princesses and other royalty wear on royal events.
4. Off-shoulder tops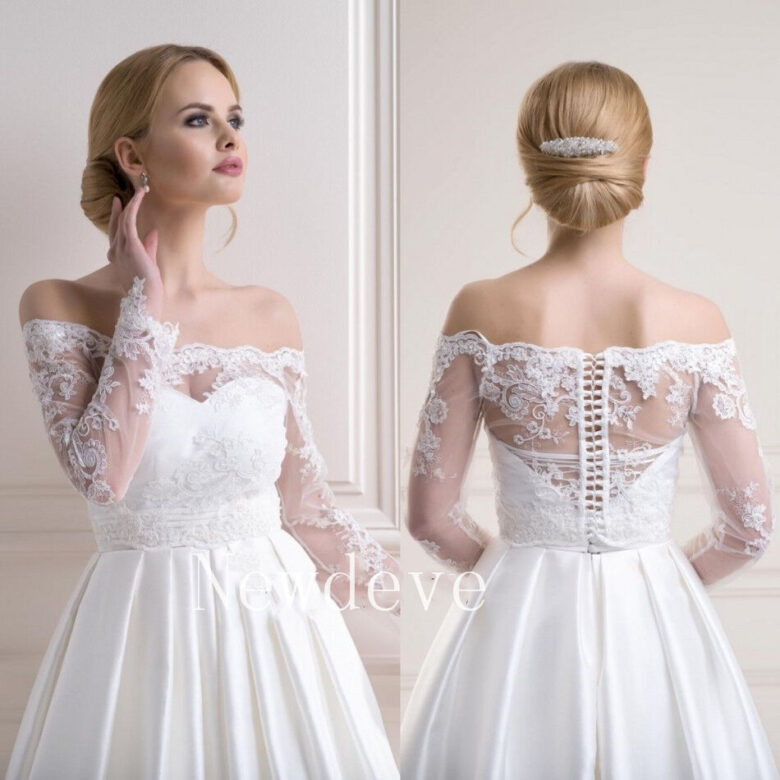 A trend that never goes out of style, and is also sophisticated at the same time. For a bride that wants something eye-catching, yet classical, this is the best option. Off shoulder tops are a great choice because they fit perfectly every body type. For an off-shoulder look, you should consider pulling your hair up in – in a low bun or some braids, and then adding an alluring necklace.
5. Open-front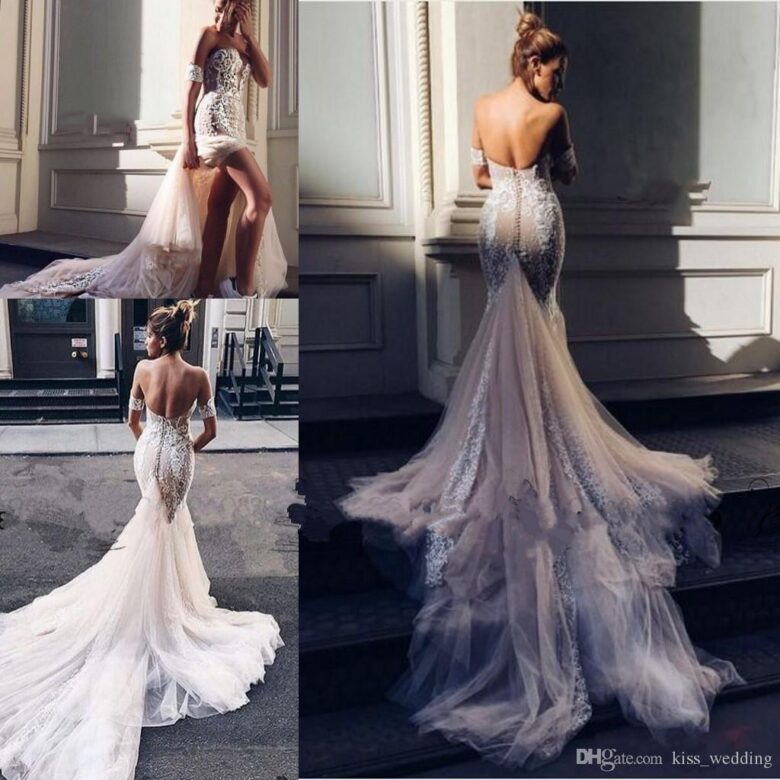 Nowadays, most brides would like to appear effortless chic at their weddings and also to be free to dance & walk. With that in mind, detachable pieces have become such a trend. Mix and match colors and textures to get that perfect wedding gown in which you are going to be able to move around freely. The best trend for modern women.