For British people, tradition is an essential part of everyday life. Also, royal families are always relevant and exciting for the people there and not to mention the importance of wedding ceremonies. In Britain, House of Windsor reign for decades. During that time, they developed a lot of wedding ceremonies and traditions that are respected until today. British monarchs are very respectful when it comes to culture, and their weddings are memorable. We decided to show you some of the most fascinating and relevant royal customs.
The consent to get married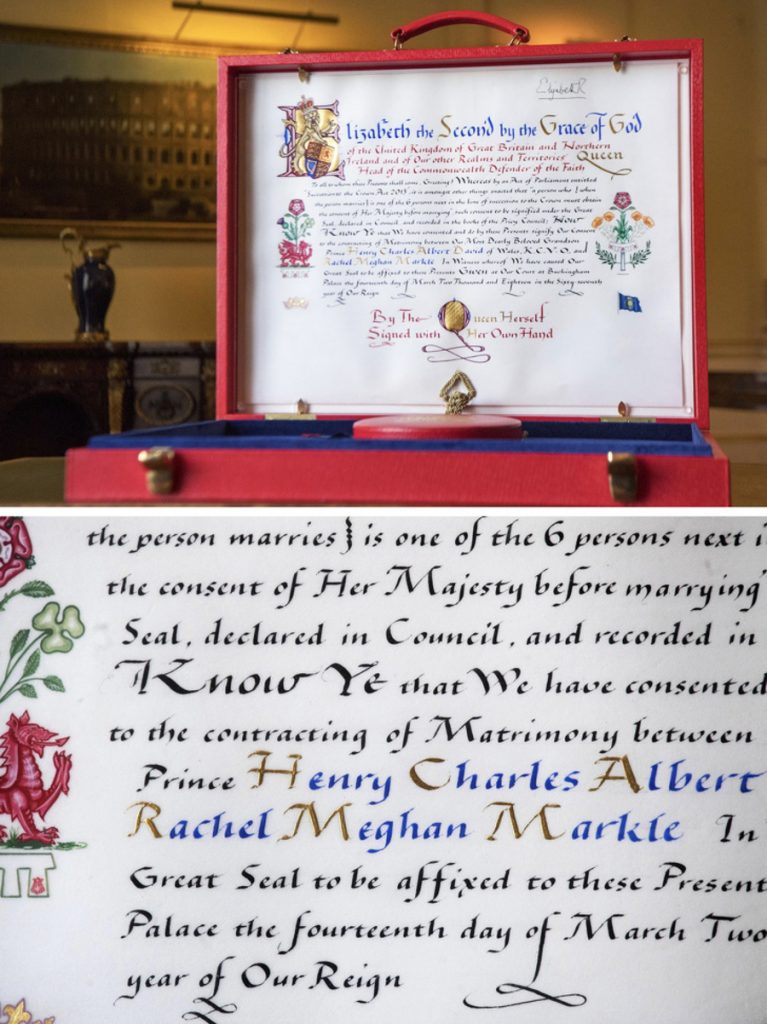 The Succession to the Crown Act 2013 says that first 6 people in line to the throne have to look for the Queen's approval to marry. Elizabeth II approved the marriage of Prince Harry and Meghan Markle on 14th of March. She gave her consent by writing a letter to Prive Council.
The groom gets married in their military uniform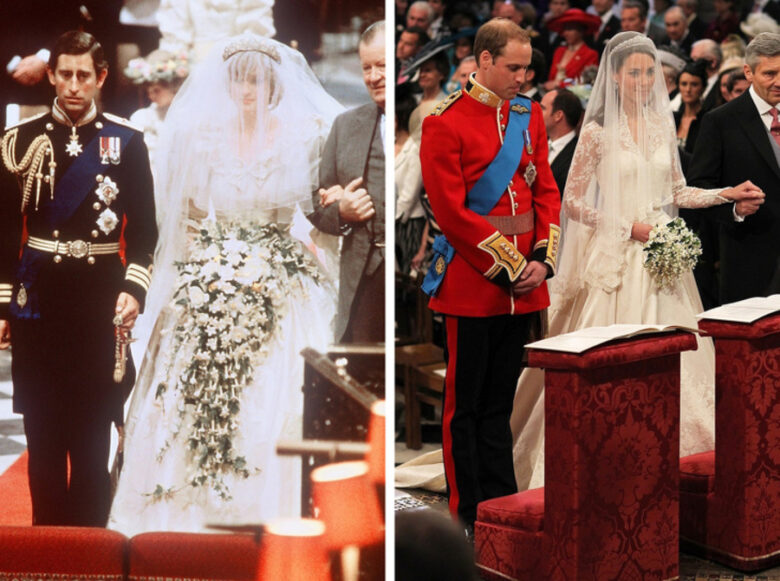 All the man of the British royal family must serve in the army.  Each of them has their regiment and title they are designated to. On their wedding day, they must wear the military uniform with all the medals they gained.
Significant wedding dress and veil motif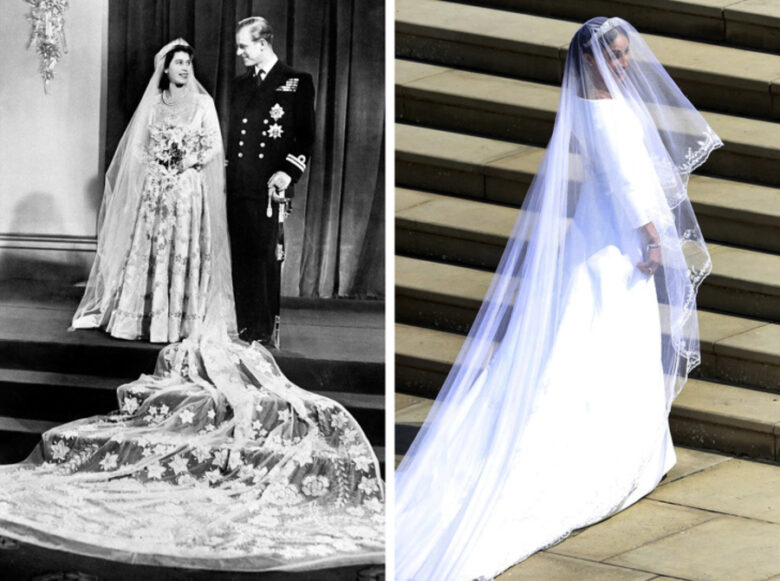 According to the traditions, brides should wear a wedding dress or veil, that have some symbol. Elizabeth II got married in 1947, and she had a dress and a scarf that represented peace after the Second World War.
Meghan Markle asked to decorate her veil with 53 flowers. Each of the flowers represented countries in the British Commonwealth. Meghan's veil was a symbol of her pride in Prince Harry and her willingness to help.
Something blue, something old, something borrowed and something new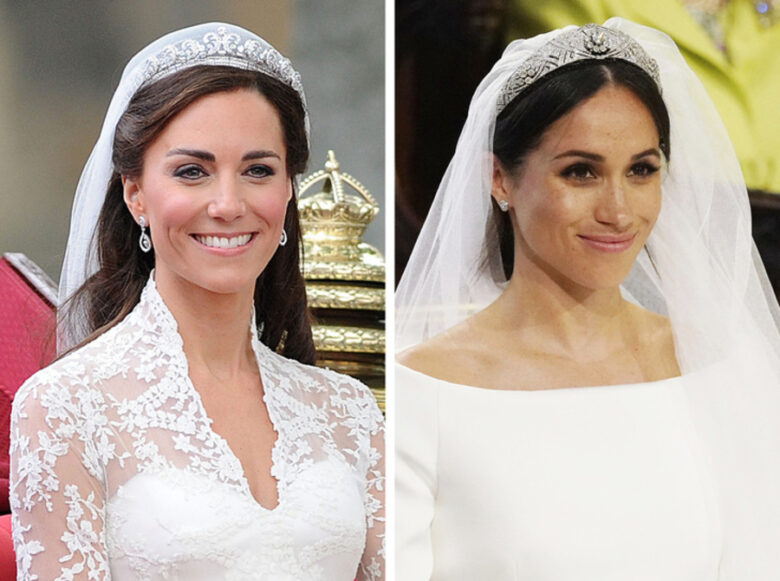 Another tradition is that every British royal bride should have something borrowed, something new, something old and something blue.
When it comes to Kate Middleton, she had new diamond earnings that she got from her parents and a blue ribbon in her gown. She also carried old Irish sleeves and as for something borrowed she has tiara loaned by the Queen.
The bride should have a ring from the Welsh gold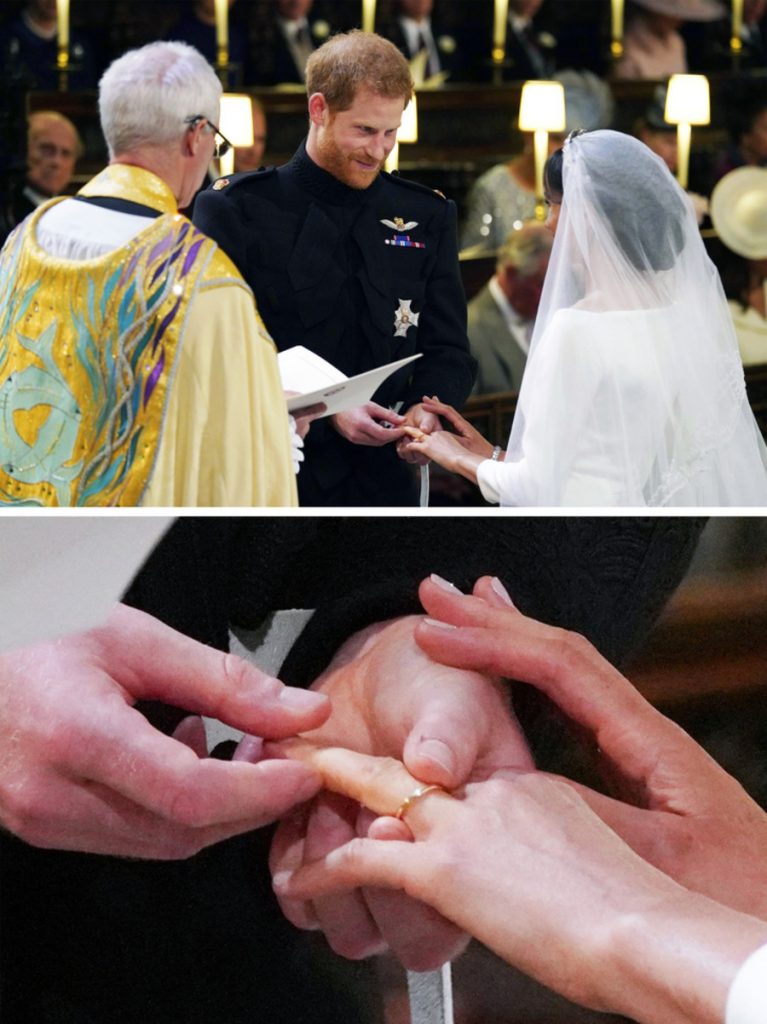 This tradition dated from 1923 when the Queen, Williams and Harry's grandmother was the first one to wear this kind of gold.
The Welsh gold is very challenging to mine, so that's why this kind of gold is more valuable and expensive. Elizabeth II, Catherine, Diana, Camilla, and Meghan Markle wore precisely this kind of metal.
Official family picture
https://www.instagram.com/p/BjCrNe8AXBq/?utm_source=ig_web_copy_link
An official photoshoot should be held between the ceremony and the wedding reception. King Edward VII was the one who started this tradition.
Prince Harry and Duchess of Sussex choose fashion photographer Alexi Lubomirski. He was also the one who took official pictures of the engagement.
A bouquet should be placed on the grave of an unknown warrior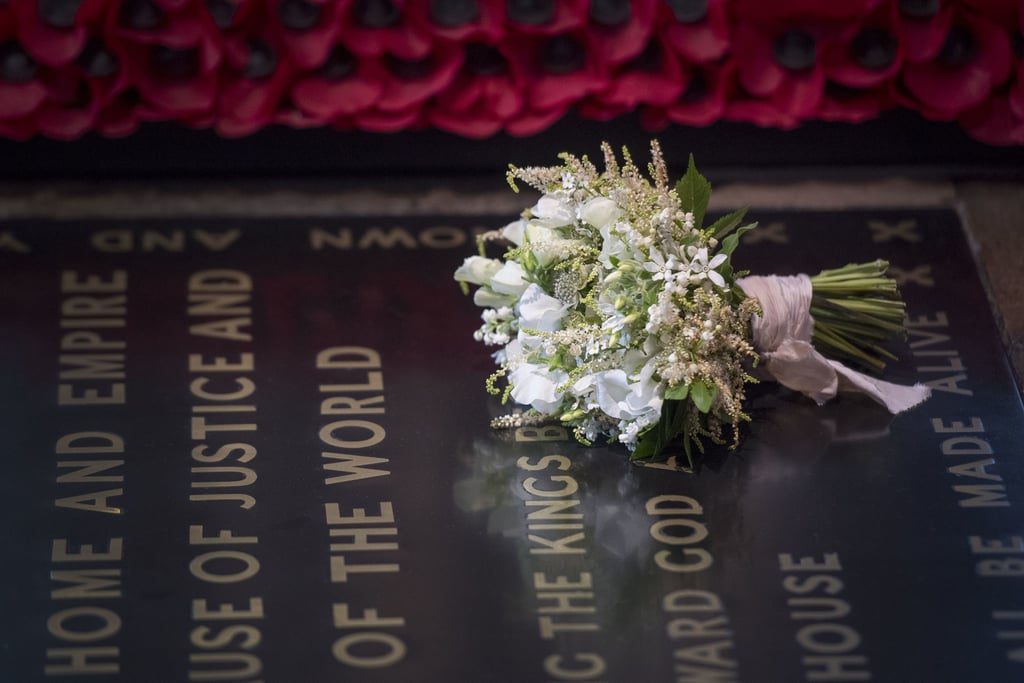 Unlike the universal tradition of throwing a wedding bouquet, royals should leave flowers on the tomb of an unknown warrior. Queen's Elizabeth mother, was the first one to place flowers in Westminster Abbey in London. Elizabeth Bowes – Lyon didn't have a bouquet in a church because she put it before the ceremony. Nowadays, royal brides are doing this custom after the service and after all the photos are already taken. 
Grandiose wedding cakes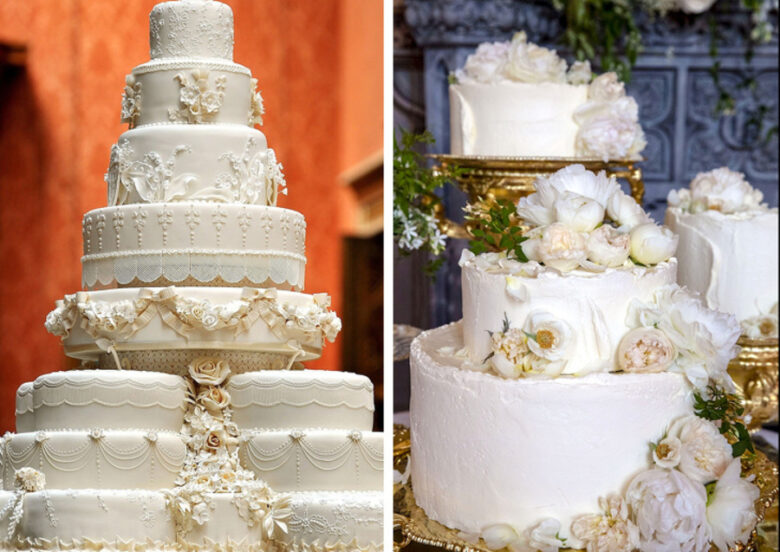 Almost the most prominent symbol of royal weddings is a magnificent wedding cake. William's and Kate's cake was baked for 5 days and after the baking cake was soaked with rum and brandy every day.
Meghan Markle and Prince Harry choose a lemon cake with elderflower syrup. For their wedding, bakers used 10 bottles of syrup and 200 lemons. Their cake was a little untraditional, and they choose to put all the tiers on the different gold stands.
Guests in interesting hats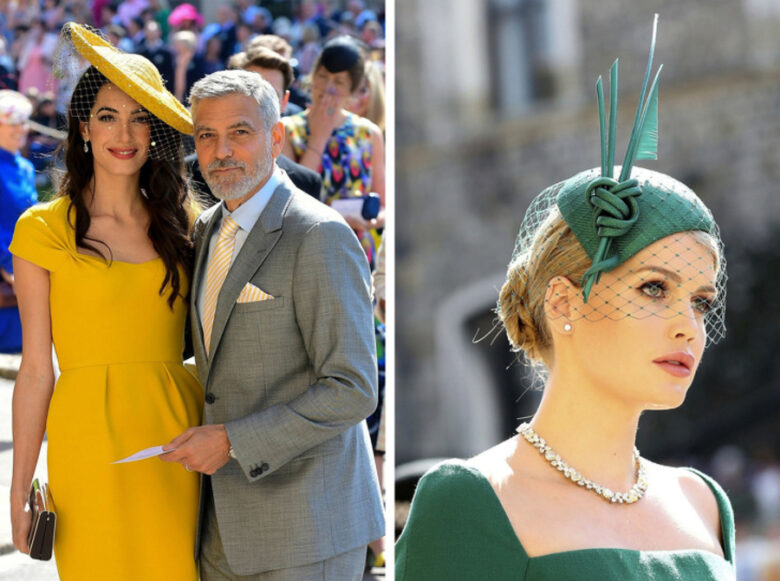 This tradition started in the 1950s when royal ladies and upper class rarely showed their hair in public. These days this custom is just part of the ceremony. Each royal wedding we can enjoy to see a lot of celebrities wearing various hats.
A piece of cake is a way to express gratitude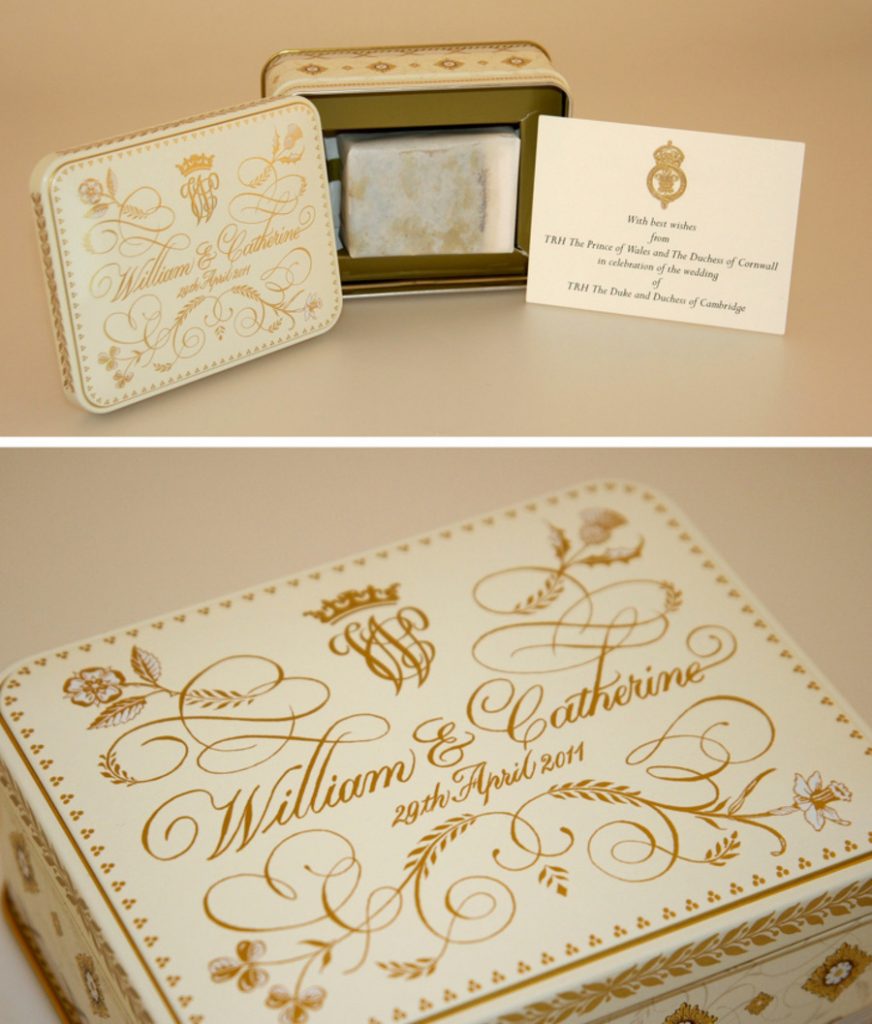 We already mentioned that the fantastic cake is a symbol of a royal wedding. The top of the cake is always saved for the christenings of their future children. They cut and save one piece to sell it on auction – one more tradition. Each guest will get a small piece of cake with a thank you card.
All of these customs are interesting, and some of them are unusual. We can only wait for another royal wedding to enjoy the glow and the glamour.