Every bride likes to get comfortable after the big ceremony and enjoy the party, therefore, we made a list of 16 fresh and original designs that are pleasing everyone's tastes and desires.
In case you want to go royal and casual, here is an example of Meghan Markle wearing famous designer Stella McCartney dress in the after – wedding ceremony. The dress is long and elegant, still, looks casual.
Moreover, if your wedding is completely different than most of the traditional weddings, wouldn't be logical that you do the same with the evening outfit? That's what Solange Knowles did, and the Stephane Rolland jumpsuit she wore was a perfect match with her cheerful after – party.
1. Evening halterneck dress by Stella McCartney
As we mentioned already, the perfect choice if you want to look elegant and casual simultaneously and have fun at the wedding party.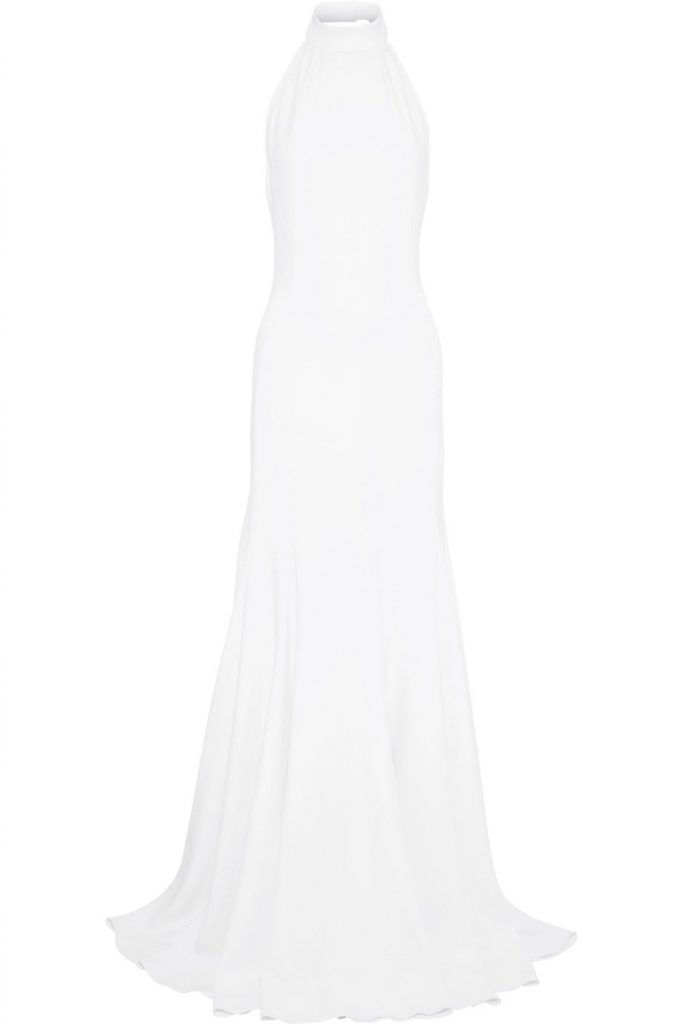 Stella McCartney, £3,500
2. Split – front maxi dress by Miss Selfridge
If you want to leave an impression of a romantic soul with the feeling of sensuality, this dress is a perfect fit.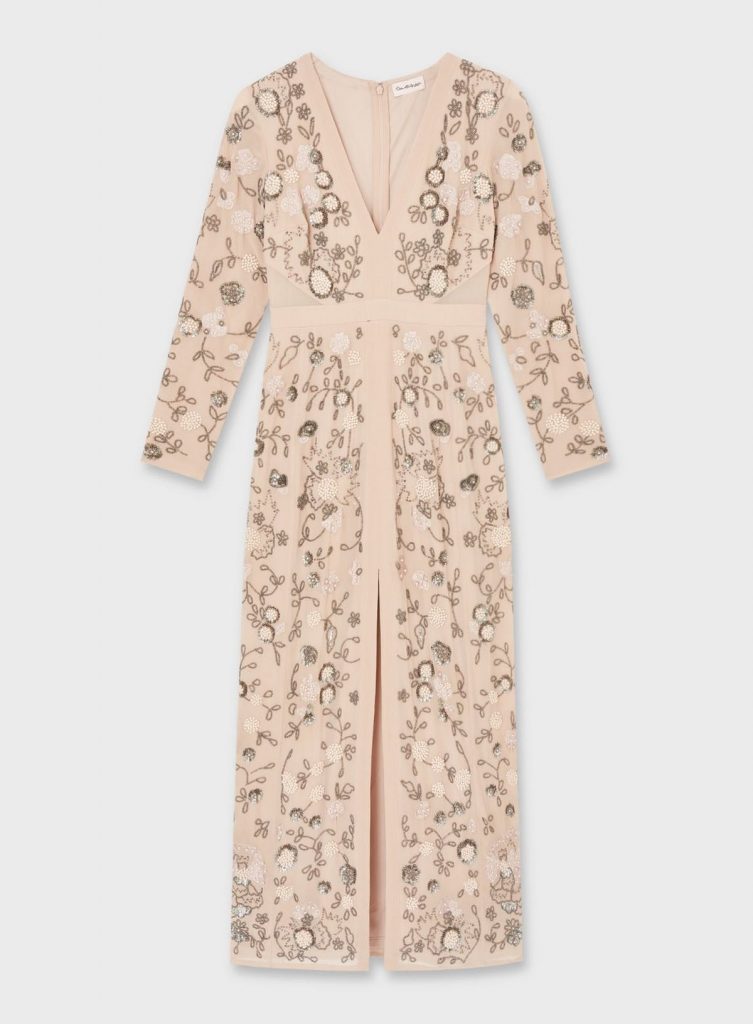 Miss Selfridge, £150
3. Halterneck dress by Zara
In case you are not sure whether to go full stylish or a casual night – out with the cocktails, you should buy this one and cut the doubts. In this toilette, you are going to look astonishing regardless of the occasion.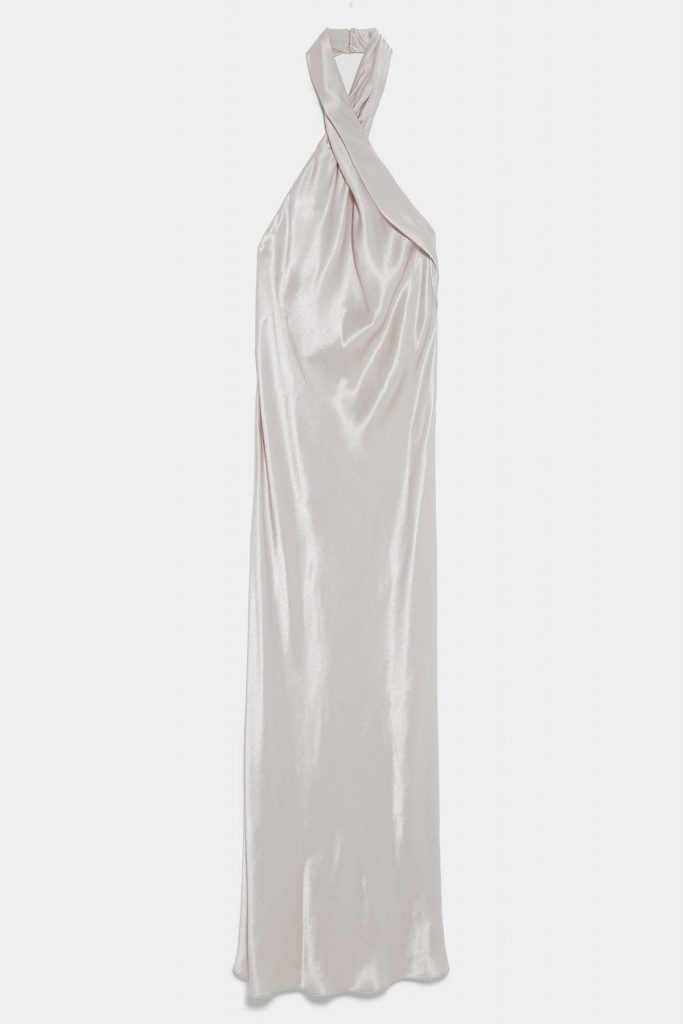 Zara, £79.99
4. Silk midi dress by Love Shack Fancy
Now, in this one, you are going to feel fully sensual with the touch of innocence, which is a perfect combination for the bridal look at the evening party.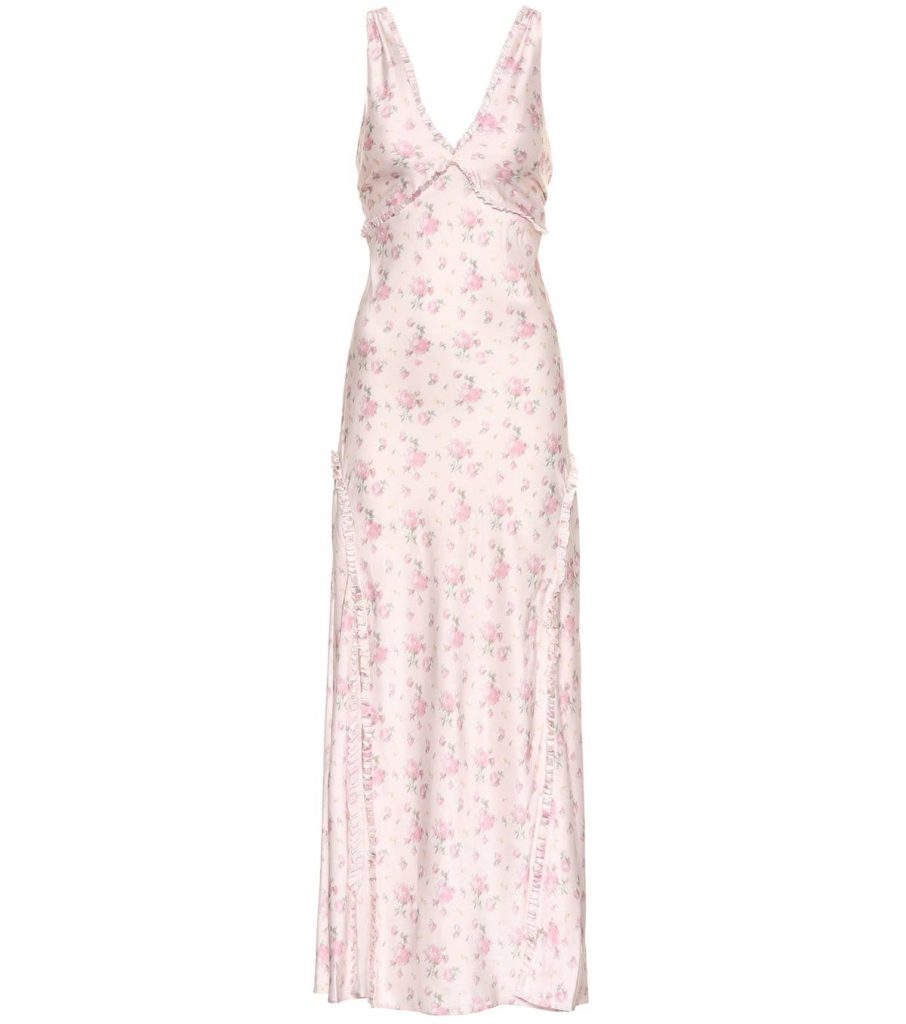 £435, Love Shack Fancy
5. Tied – neck midi dress by Ghost Cecila
Retro ladies, vintage is now present at your wedding party, and with this gown, you are going to bring back the good old times instantly.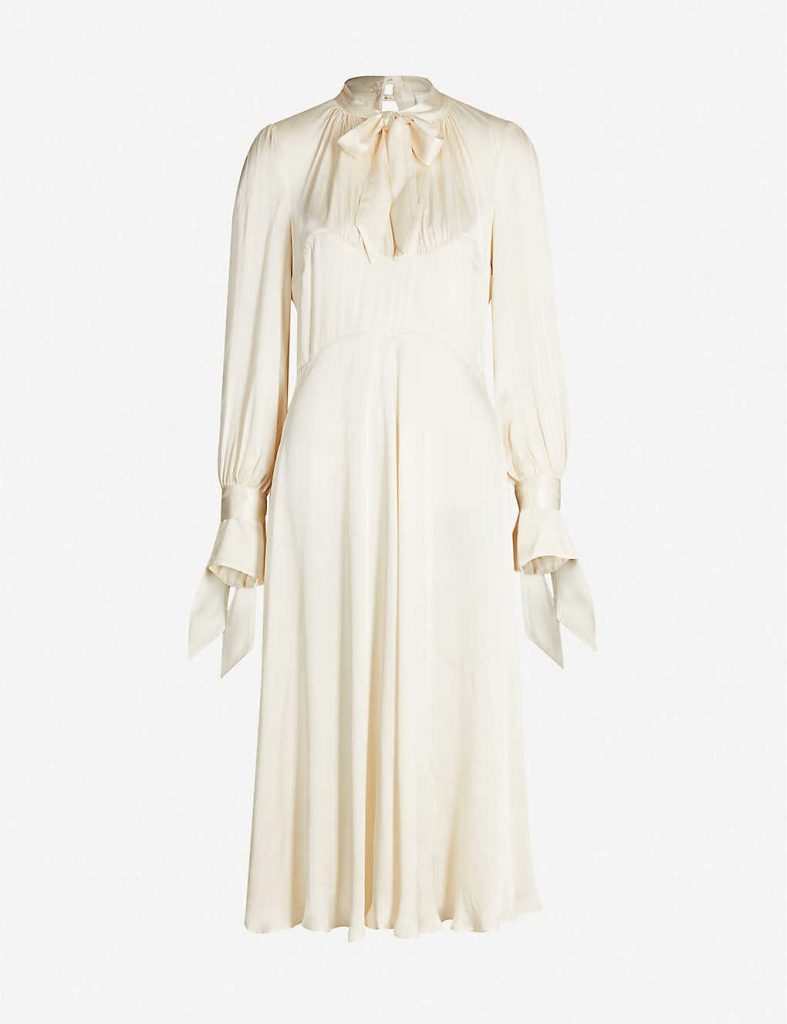 Ghost, £165
6. Animal – print satin dress by Self Portrait
Unique, just like you and your wedding, therefore, try this one and go full wild at your evening party.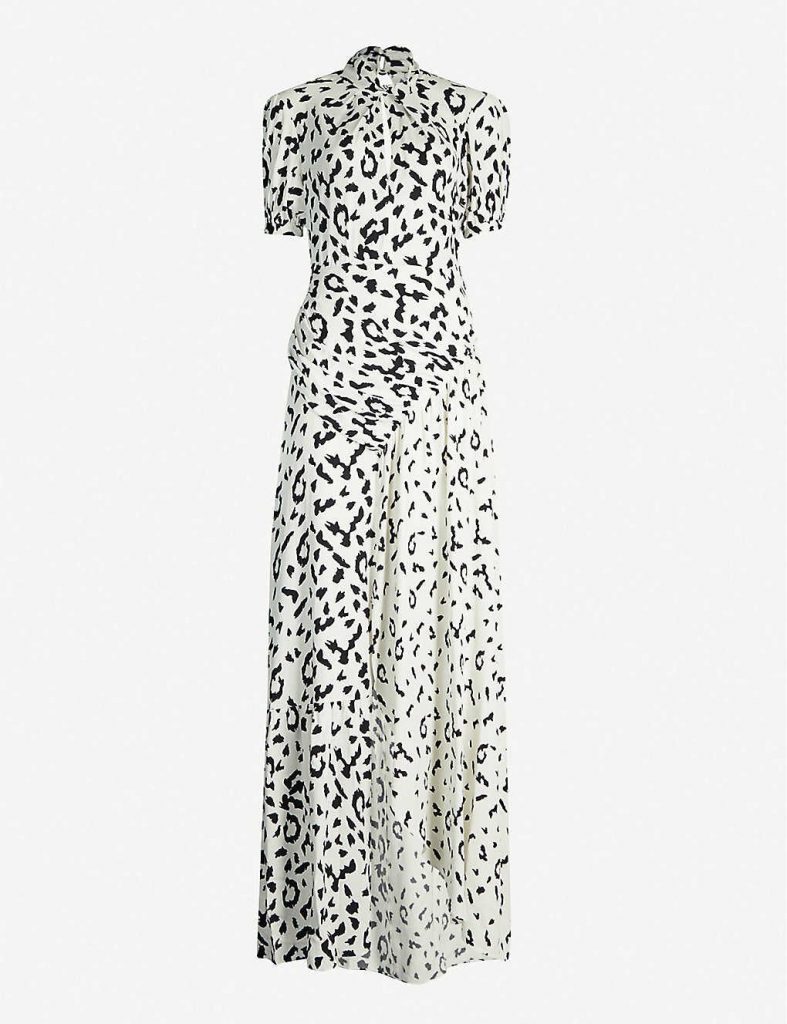 Self Portrait, £360
7. One – shoulder dress by Zara
Innovative and fully – elegant, only for those who dare to play with bright colours. If you are a daring bride and your wedding is far from a classic one, this is your dress for the after party.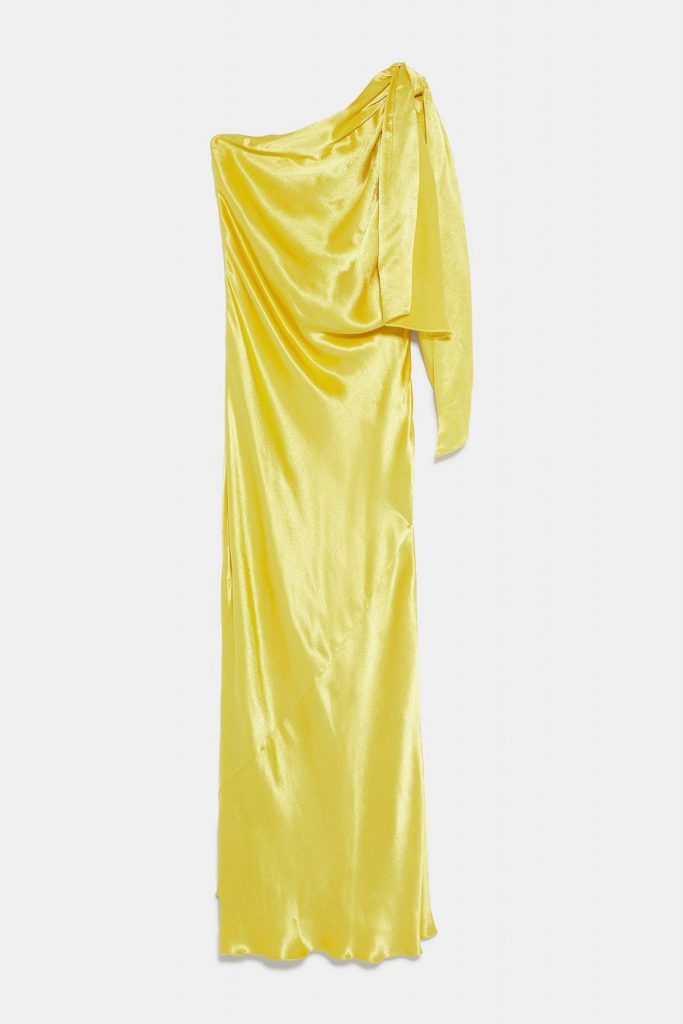 Zara, £95.99
8. Pleated frills dress by Rixo Rosemary
With this maxi dress, your inner 80s style is going to knock on the great door and it is the right time to say yes.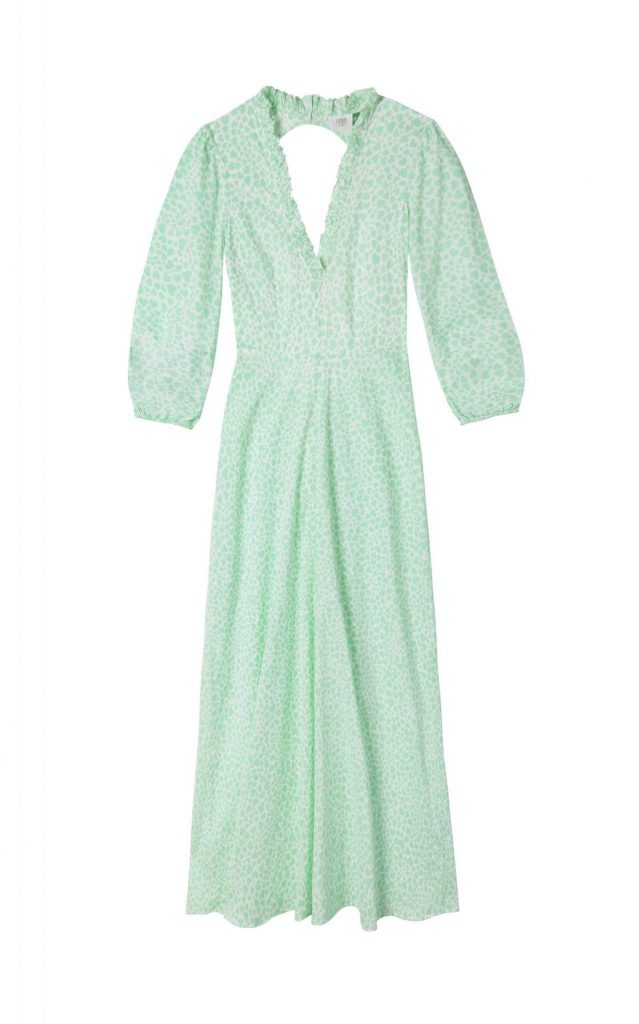 Rixo, £265
9. Silk maxi dress by Maggie Marilyn
Some things are built to last, such as silk maxi dresses and never-ending 50s elegant style. In the lime colour, pure and silky, this dress is going to make you feel like you are living a dolce vita forever.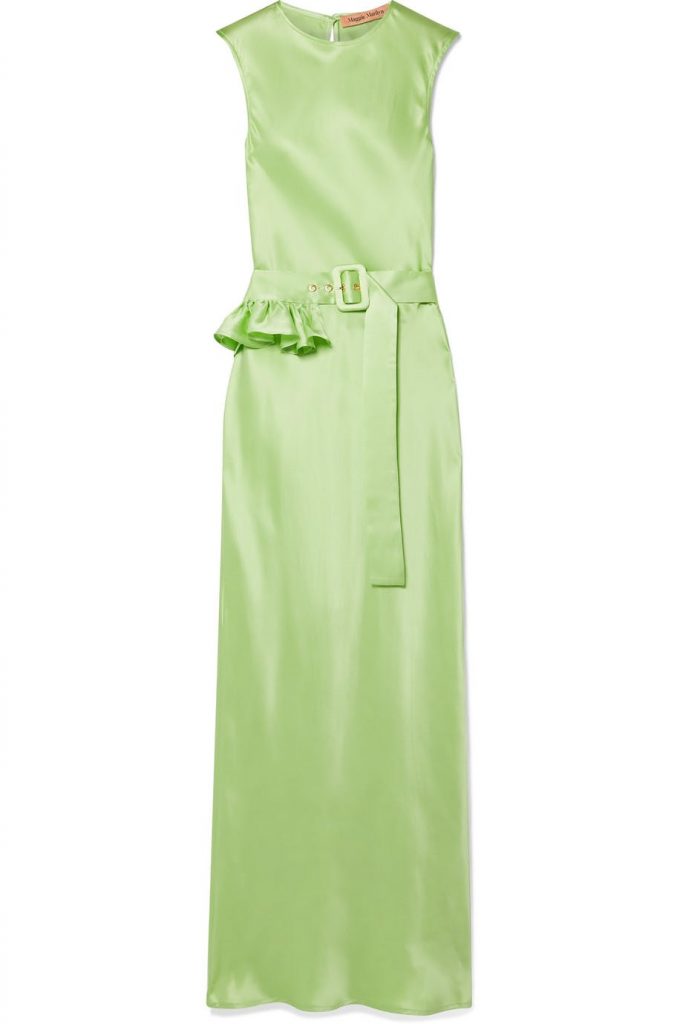 Maggie Marilyn, £365
Maxi dress with lace by Zimmermann
Again, the boho ladies are winning, here is the ideal dress you can wear by the beach for your wedding party. You can dance barefoot and feel completely free and look fabulous at the same time.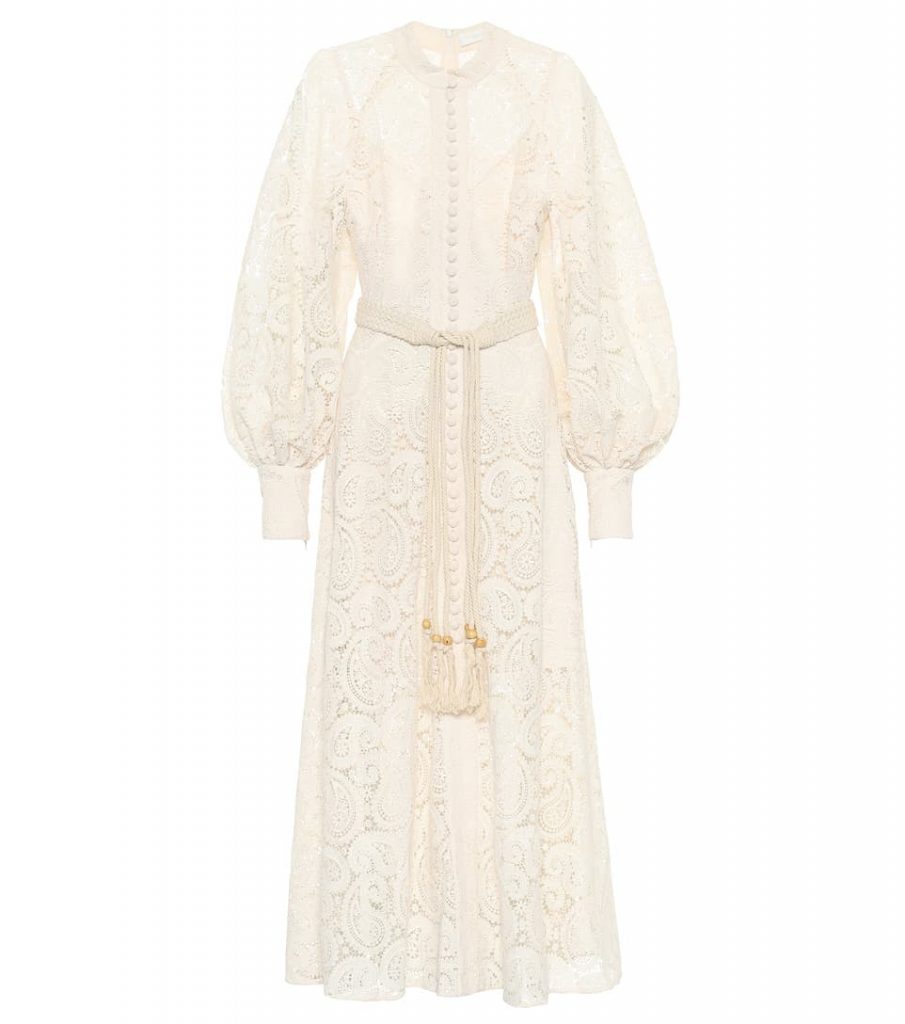 Zimmermann, £895
11. Midi dress by & Other Stories
Evocative and provocative smells like the 90s and associates to Kate Mos. It is simply irresistible and if you already imagine yourself in it, your wedding party is clearly going to be a party worth remembering.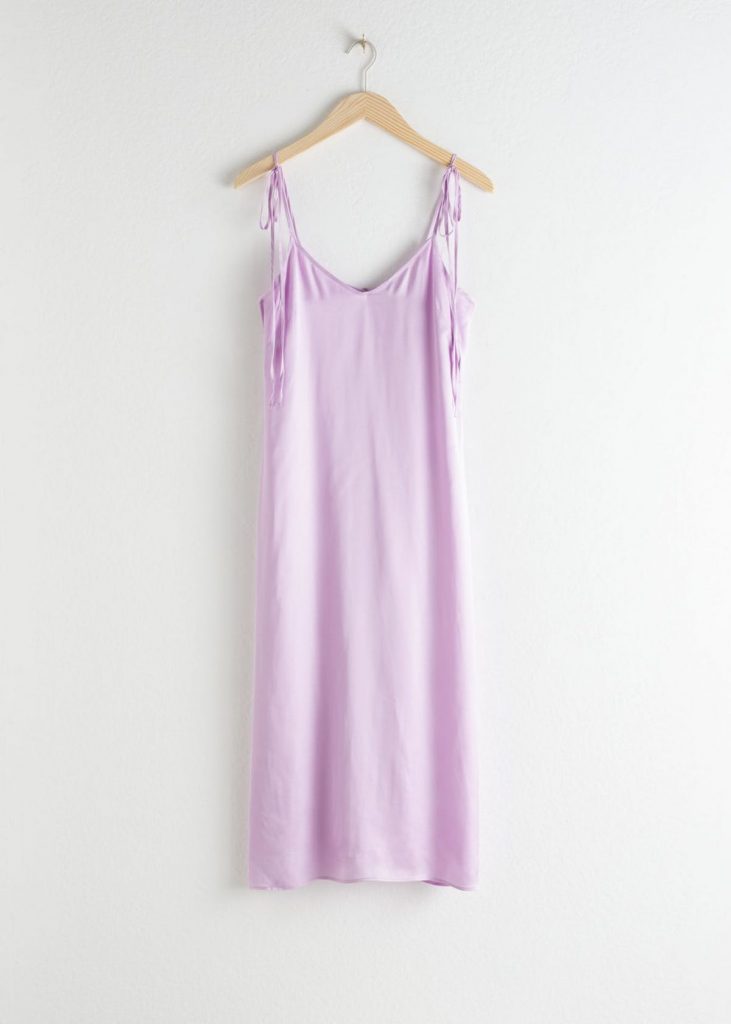 & Other Stories, £49
12. Jumpsuit by Jenny Packham
Here we are, ladies and brides who don't like dresses, this is for you. jump into this suite and prepare to dominate your wedding party afterwards.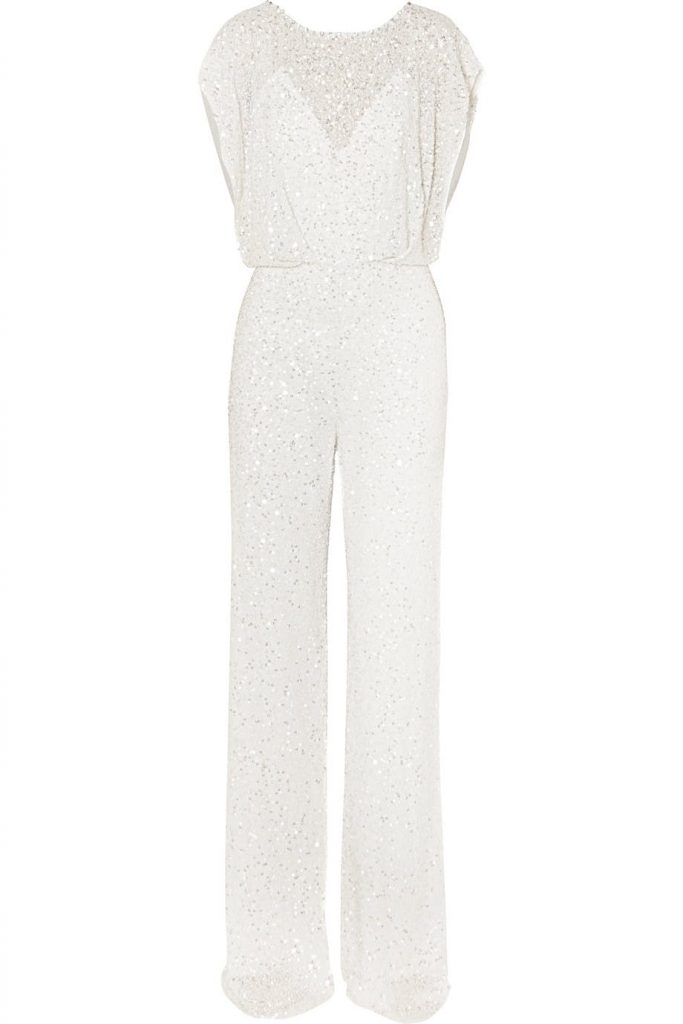 Jenny Packham, £2,520
Silk dress by H&M
Here is an alternative version of earlier "Kate Mos dress" and it is designed in the way, you can feel both sensual and comfortable, and that's why this is an ideal choice for your evening wedding party.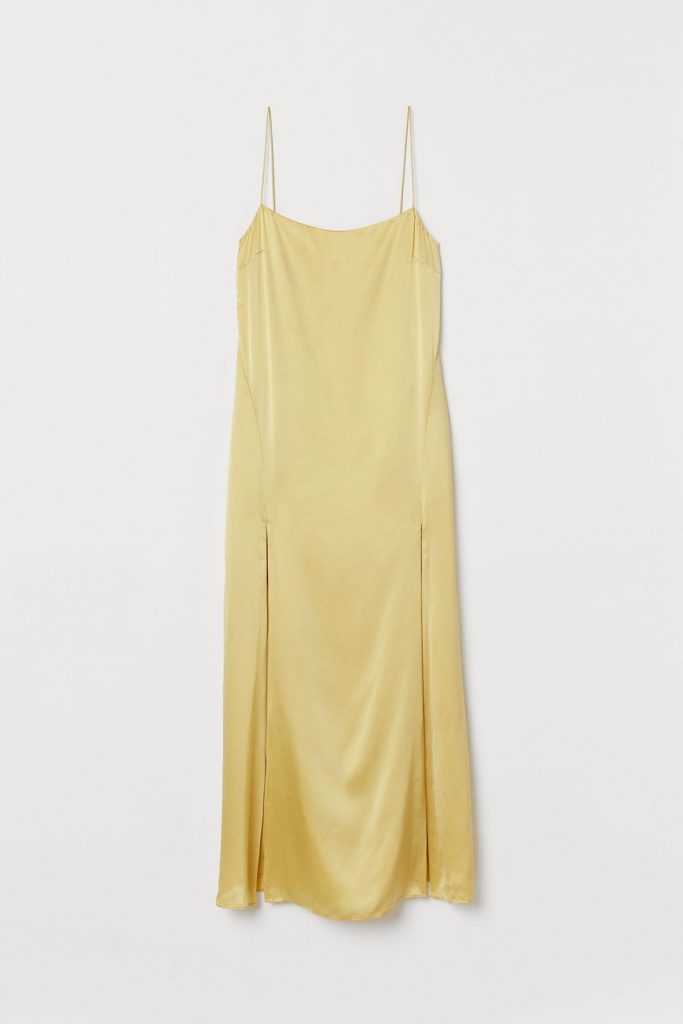 H&M, £79.99
14. Asymmetric dress by Mango
Only for the bold and alternative brides. What else you are going to wear if you don't like to fit in? This dress is the answer.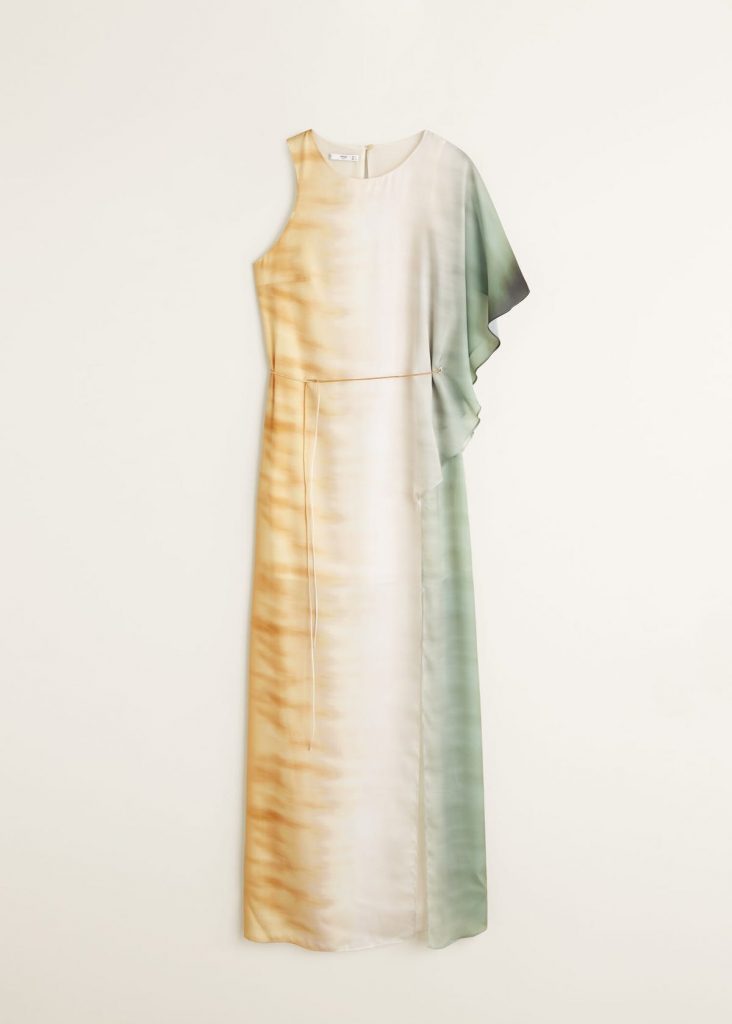 Mango, £79.99
15. Maxi dress by Monsoon
For all extravagant and elegant ladies, who prefer their wedding to be more in haute couture style. This dress is going to fulfil the standards regarding the equally sensational look at your wedding party.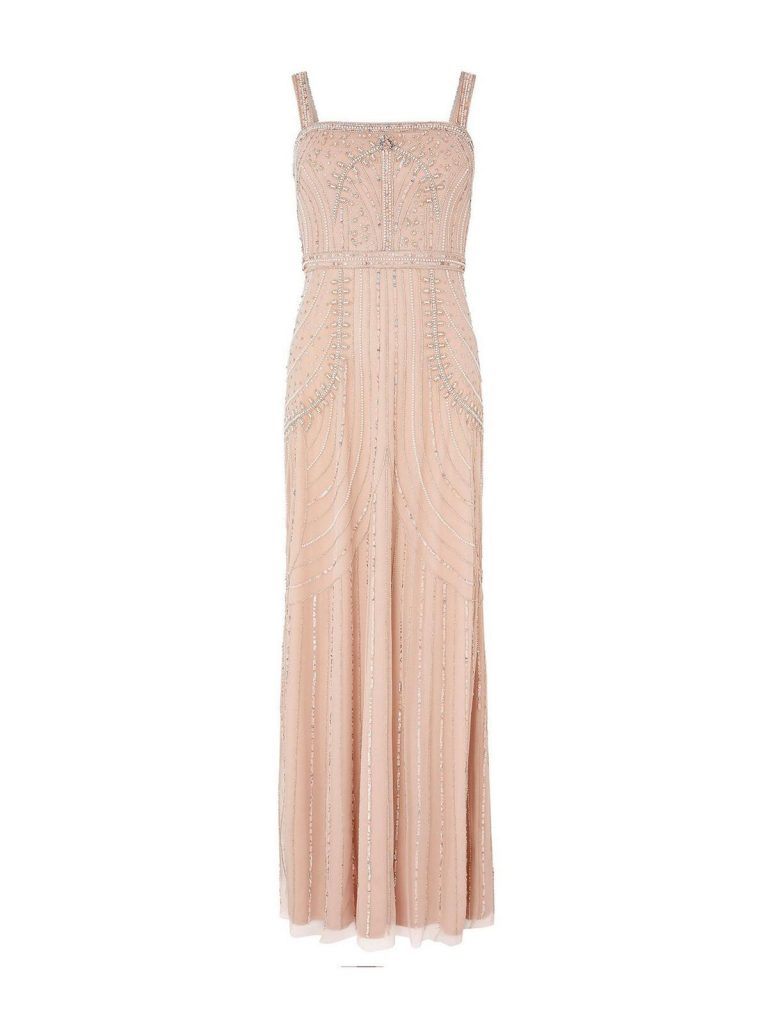 Monsoon, £170
16. Cotton dress by Johanna Ortiz
Last, but not least. With this dress, you are going to enjoy your summer wedding party, and the material is going to work in your favour and not the contrary.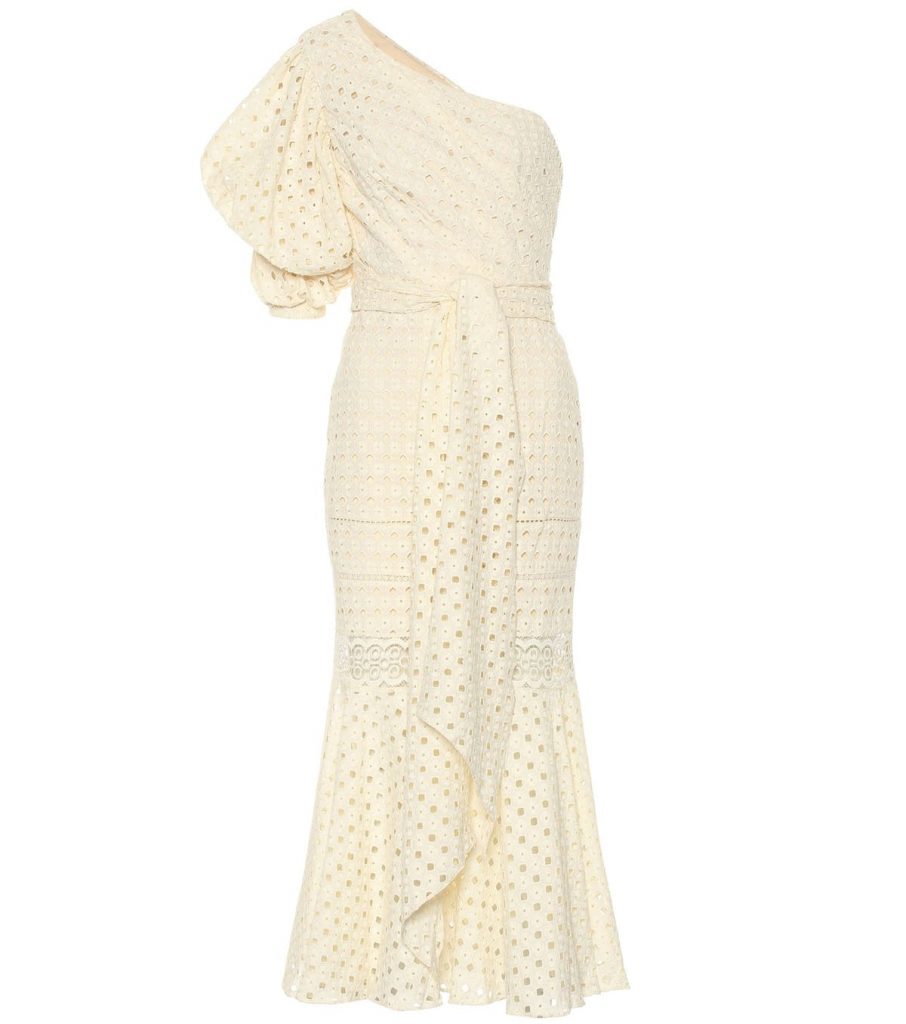 Johanna Ortiz, £1,209