One main focus for every bride as their wedding approaches is the wedding dress. If the wedding outfit isn't right, then nothing else can be. Also, to have a really great day, experience and pleasurable memories, you have to feel good in what you're wearing. For all of these reasons, the wedding dress cannot be overlooked at a wedding.
If your wedding theme ideas have anything to do with eco-friendliness saving the planet and sustainable design, then you might be considering a choice of eco wedding dresses. If you are, then you're in luck, as quite a number of designers have been inspired by the philosophy of sustainable design and incorporated it into their bridal wear lines. Whatever style of eco-friendly wedding suits you might need; you will surely be able to find one. Whether you need one to dance your wedding party entrance songs too or just simple‌ ‌natural suits, check out our list below for designers to choose from or see more on Wedding Forward.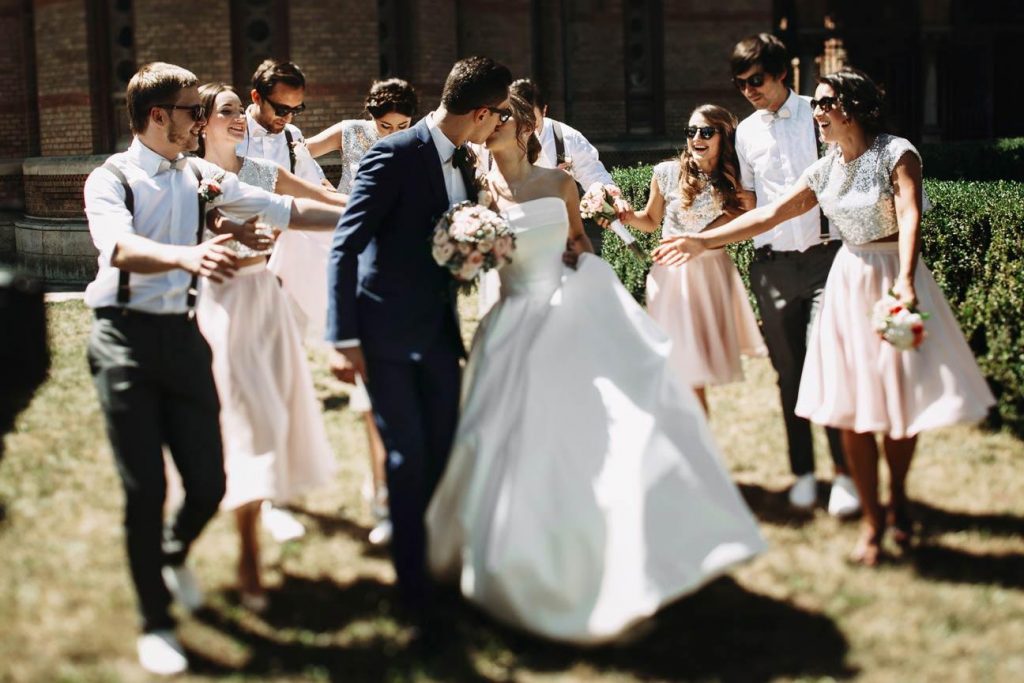 1. Pure Magnolia
A brand that prioritizes the vision of its customers, Pure Magnolia makes their wedding dresses out of recycled fabrics, European laces, organic cotton, Indian silks in colorful patterns. Their bridal gowns are neither boring nor mainstream. Their gowns, which are not made ready to wear, are for the bride with style who wants to stand out. Each tailor-made to fit the woman wearing it. 
2. Stella McCartney
Stella McCartney, the designer of Meghan Markle's wedding reception dress, has a vegan wedding outfit in a new bridal collection. The Made with Love collection features bespoke gowns of eco-friendly materials of chiffon, lace and other couture fabrics. Among the nine different styles is also one ivory tuxedo. 
3. Sanyukta Shrestha
A wedding outfit  designer popular for her high-end sustainable fashion and eco-friendliness, Sanyukta Shrestha tries to ensure that her dresses reflect the personality of the client wearing them with styles inspired by their inner beauty. Her gowns are also handmade out of fair-trade, non-chemically enhanced and organic fabrics. With daring cuts, colors , and silhouettes, these effortlessly combine elegance with sustainability. Any bride having a vegan or eco-friendly themed wedding would be happy in an outfit from this award-winning designer. 
4. Minna
Designer, Minna Hepburn from Finland, is committed to finding brides their dream, eco-friendly dress at affordable prices. Her brand is known for handcrafted vintage-inspired bridal gowns made of organic, recycled and sustainable materials. Creating organic labels for the ethical bride, this London-based brand chooses to focus on individuality instead of trends or a high price tag. Minna's gowns are for women from all walks of life seeking a uniquely sustainable and eco-friendly wedding outfit of style. 
5. Reformation
Based in California, this brand leans towards the Boho-chic style, with inspiration drawn from the maxi type dresses of the 70s. Reformation celebrates all body types in gowns of effortless silhouettes, made from sustainable fabrics like repurposed vintage or deadstock fabrics. Affordable and eco-friendly, these chic costumes are also very unique. The brand also specializes in making gowns in extended sizes up to gowns for a full DD cup. Any bride or bridesmaid will stand out in these ethical wedding dresses. 
6. Christy Dawn
This Los Angeles based designer creates handmade bridal gowns with a boho vibe from vintage and deadstock fabric. Creating flowy gowns with positively happy vibes, Christy Dawn dresses are inspired by a timeless style and sewn by local artisans in a small southern town. Ethical wedding outfit for the ethical bride. 
7. Deborah Lindquist
Known as the Green Queen, this world-renowned designer is among the most famous eco-friendly designers in Los Angeles. Her sustainable and environmentally friendly wedding dresses are made from organic, vintage, upcycled and sustainable fabrics. Her amazing pieces usually feature dazzling embellishments of vintage jewels, semi-precious stones or crystals. 
Among her clients are Hollywood celebrities such as Sharon Stone, Christina Aguilera, Pink , and Rihanna. In her passion for the environment, Deborah Lindquist also donates profits from her business to health and environmentally conscious organizations. 
8. Wear Your Love
This brand that literally allows you to Wear Your Love creates organic cotton wedding dresses and gowns of other sustainable fabrics such as soft English tulle, bamboo and natural silk chiffon that bring every to life with their delicate textures. This is a brand that does not compromise comfort and designs. The soft and flowy fabrics provide long-lasting comfort for classy costumes you will not feel like taking off. 
9. Leila Hafzi
With dresses of embroidered silks, handmade silk lace and other luxurious fabrics featuring intricately beaded details, Leila Hafzi creates sustainable wedding gowns for women all around the world. As one of the first sustainable designers, her talent and uniquely eco-conscious designs cannot be overlooked. Her dresses combine luxury and sustainability to create bridal gowns for the environmentally-conscious bride of today. 
10. Trash Couture
Established in 2002 by Ann Wiberg, Trash Couture is a brand that seeks to emphasize repurposing and sustainability. With a completely hand-sewn collection to minimize excess production and waste, the brand creates individual wedding gowns from antique silk, laces, embroideries, beads , and other fabrics, giving them a fresh new life. Every brand deserves a one of a kind wedding gown, and you would definitely get this with Trash Couture.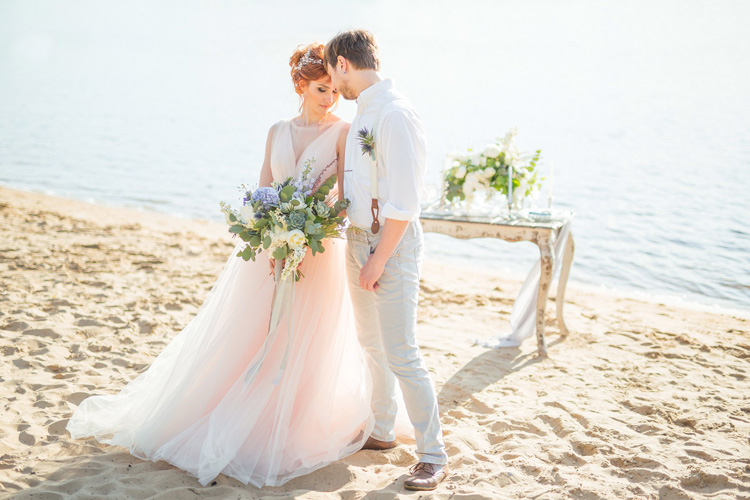 Finding that one, a special wedding dress can be an adventure. This can be even more so if you are determined to find one that is eco-friendly and sustainable. However, we hope our collection of eco outfit can help make your search easier. Each designer providing uniquely organic wedding dresses for that special bride. All you need do is browse through to find the one that fits and can bring your dream wedding gown as well as your love for the environment to life.