Bridal fashion is always changing with each season, and this time we got to witness what is to come in spring 2023 when it comes to wedding dresses. Today, many of the brides are going for several outfits for their wedding days, like a wedding dress for the ceremony and something different for the reception. During Spring 2023 Bridal Week, we had the opportunity to witness some of the hits for the 2023 season, and here is what we have found out.
Simple, yet royal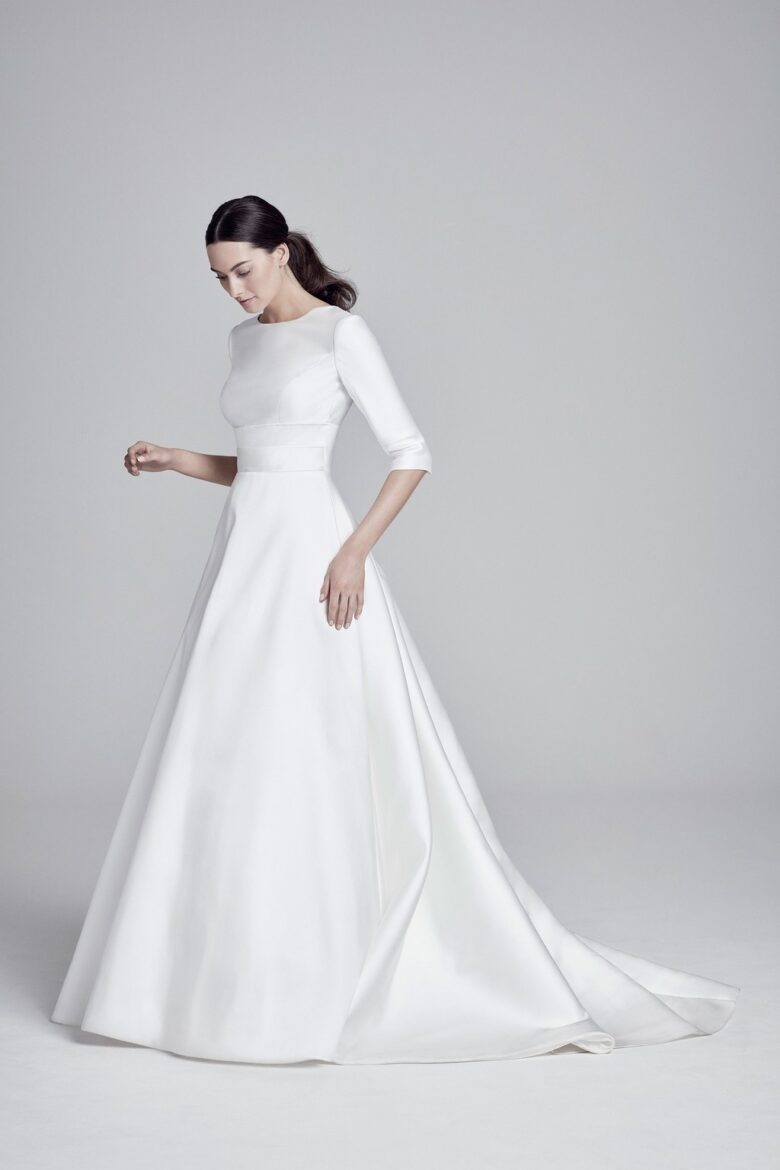 Meghan Markle set the wedding dress trend back in Spring 2018 when she wore a simple Givenchy dress, and the dress still isn't going down. Therefore, designers Danielle Frankel, Amsale's Margo Lafontaine, and Viktor & Rolf created their wedding dresses in such royal style, and yet kept it simple.
Feathers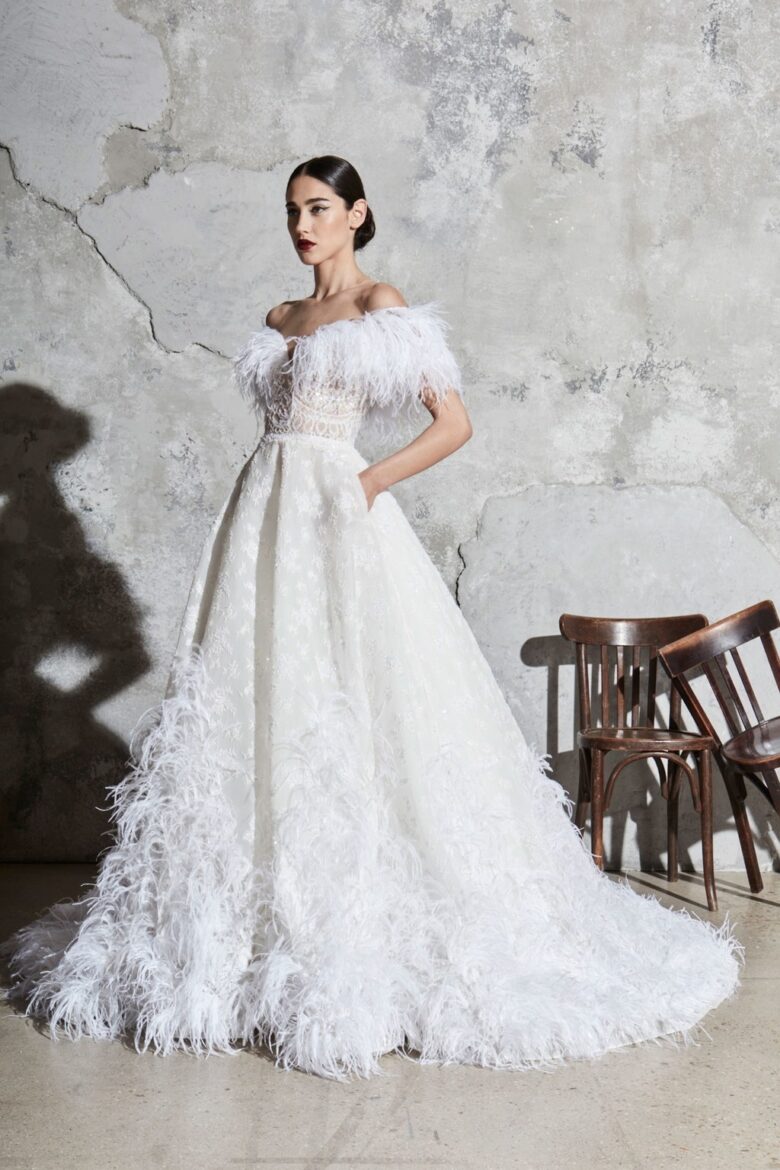 Feathers seem to be very trendy, as they were seen multiple times on the fashion runway, especially when it came to bridal collections. Just take a look at this elegant feathered wedding gown from Zuhair Murad wedding gown, and Naeem Khan's feather design.
Volume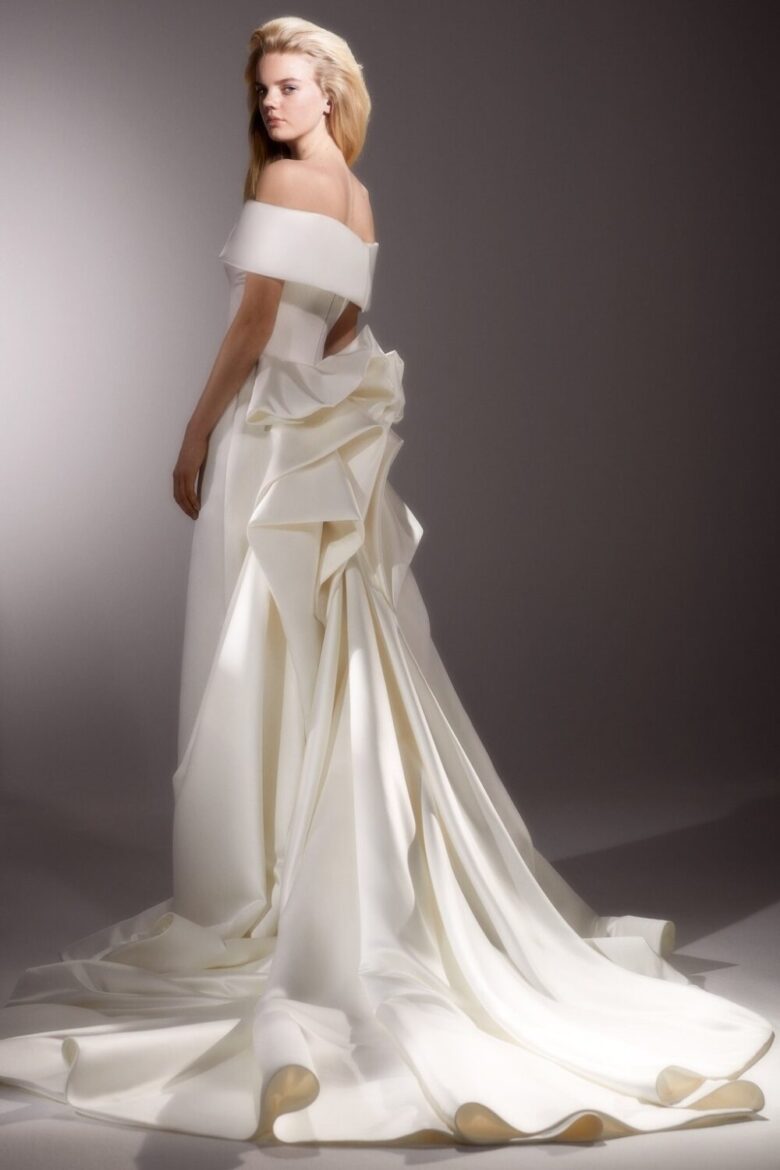 Vera Wang, Viktor & Rolf and Carolina Herrera went for something more voluminous in their bridal collection. For 2023 bustles are everything, and on the Bridal Fashion Week, you could see folded satin layers and hand-pinned bustles.
Afterparty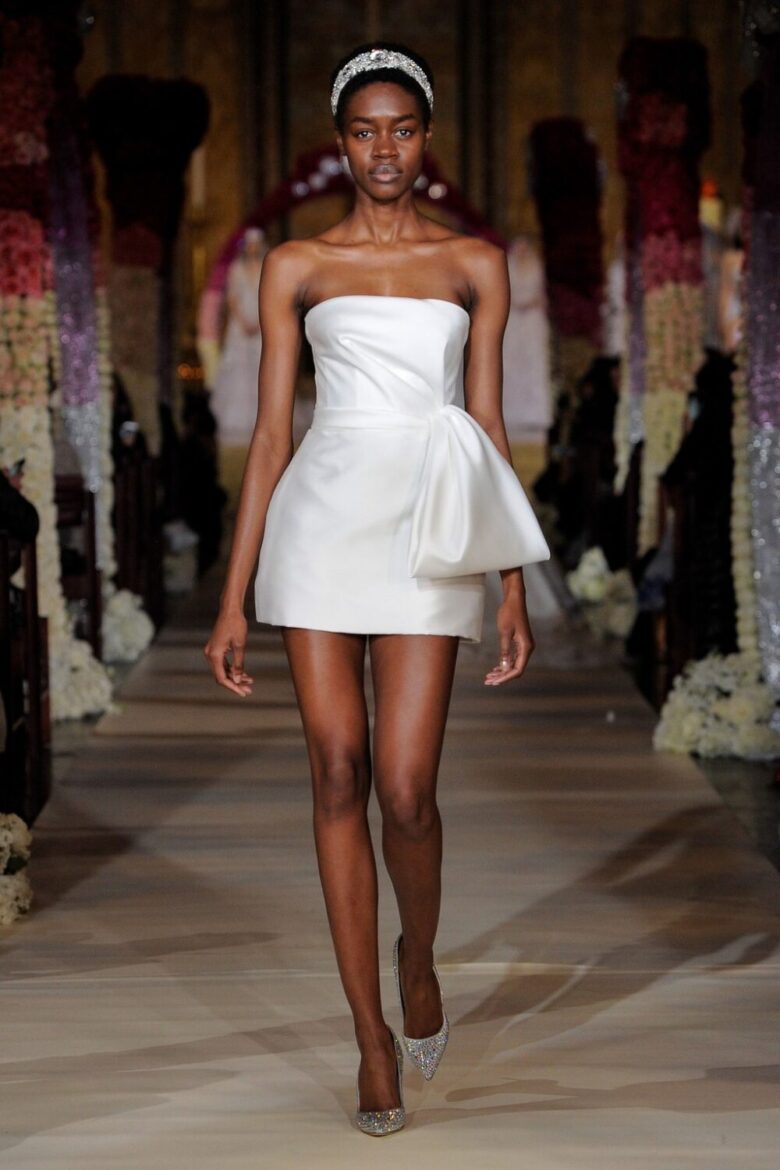 We mentioned before how brides tend to go for several outfit changes during their wedding day. That prompted the designers to create some dresses that are made for those celebrations that come after or before the official ceremony. Minidresses could be seen on the runway, and designers like Oscar de la Renta and Lela Rose created some adorable short-length dresses intended for an afterparty.
Headbands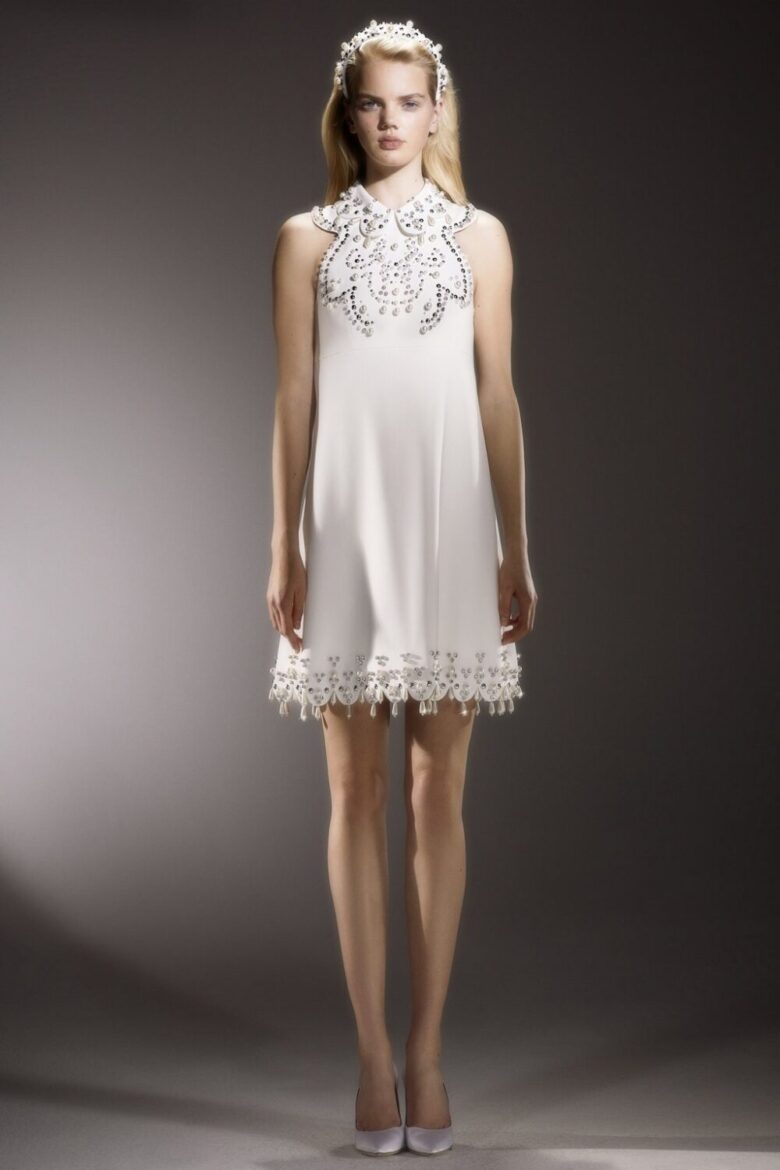 Even though Meghan Markle got married in 2018, she is still an inspiration to many bridal fashion seasons, especially when spring comes. So on this Bridal 2023 Fashion runway, you could see models wearing various headbands, as the Duchess of Sussex wore an antique tiara that resembled a very expensive and luxurious headband. Miuccia Prada decided to go bigger and created a huge flowery headband. Even Viktor & Rolf realized the 2023 headband trend, and they created some less lavish pearl headbands.
Short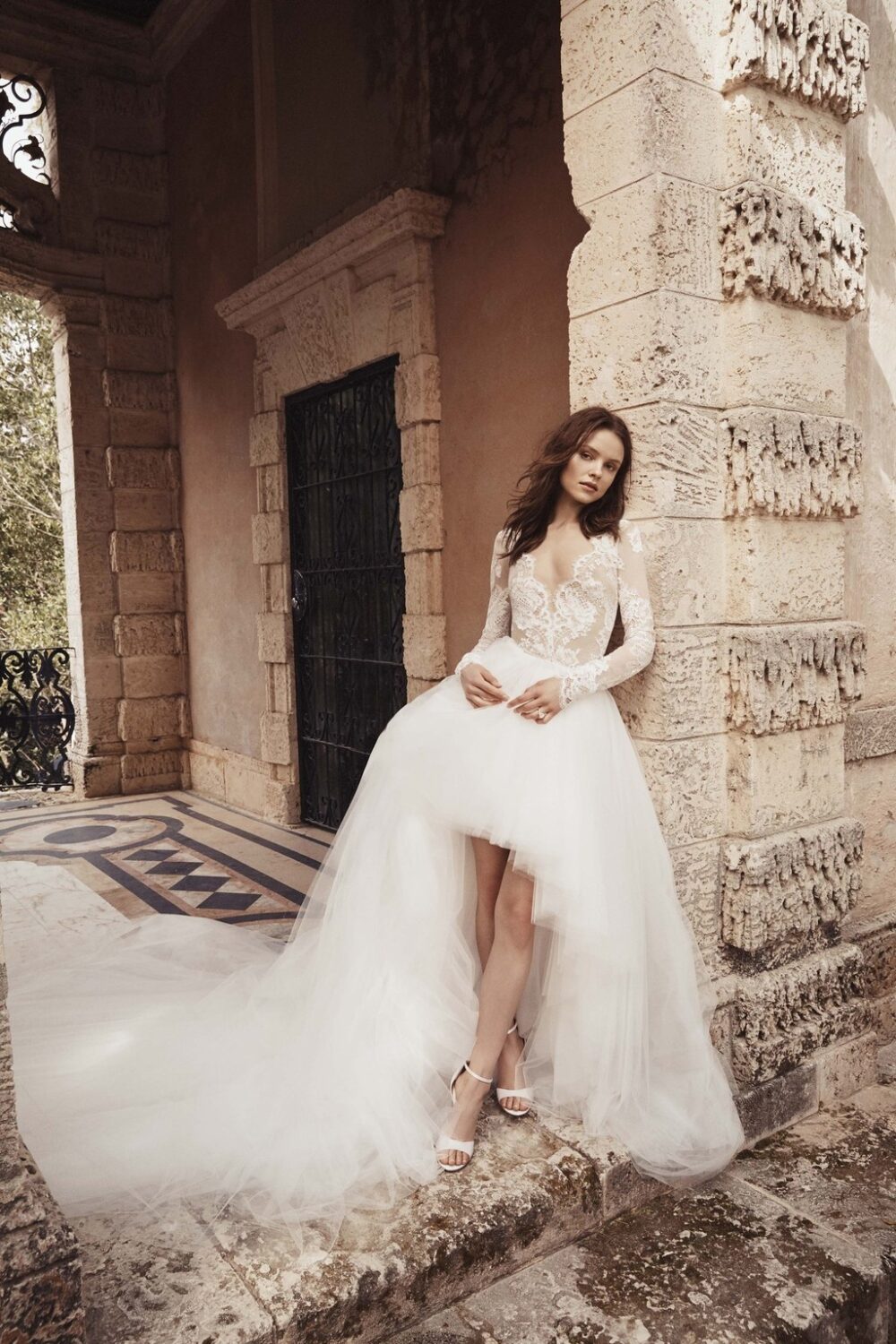 If you are not a fan of that classic wedding gown look, then you will be more than happy to hear the new way you can have your wedding dress look, and you can even show off your fantastic shoes. The front of the gown is short, while the back is very long, and some have a train in the back. Monique Lhuillier had her front of the wedding dress very short, and Oscar de la Renta had a tufted train.
Pants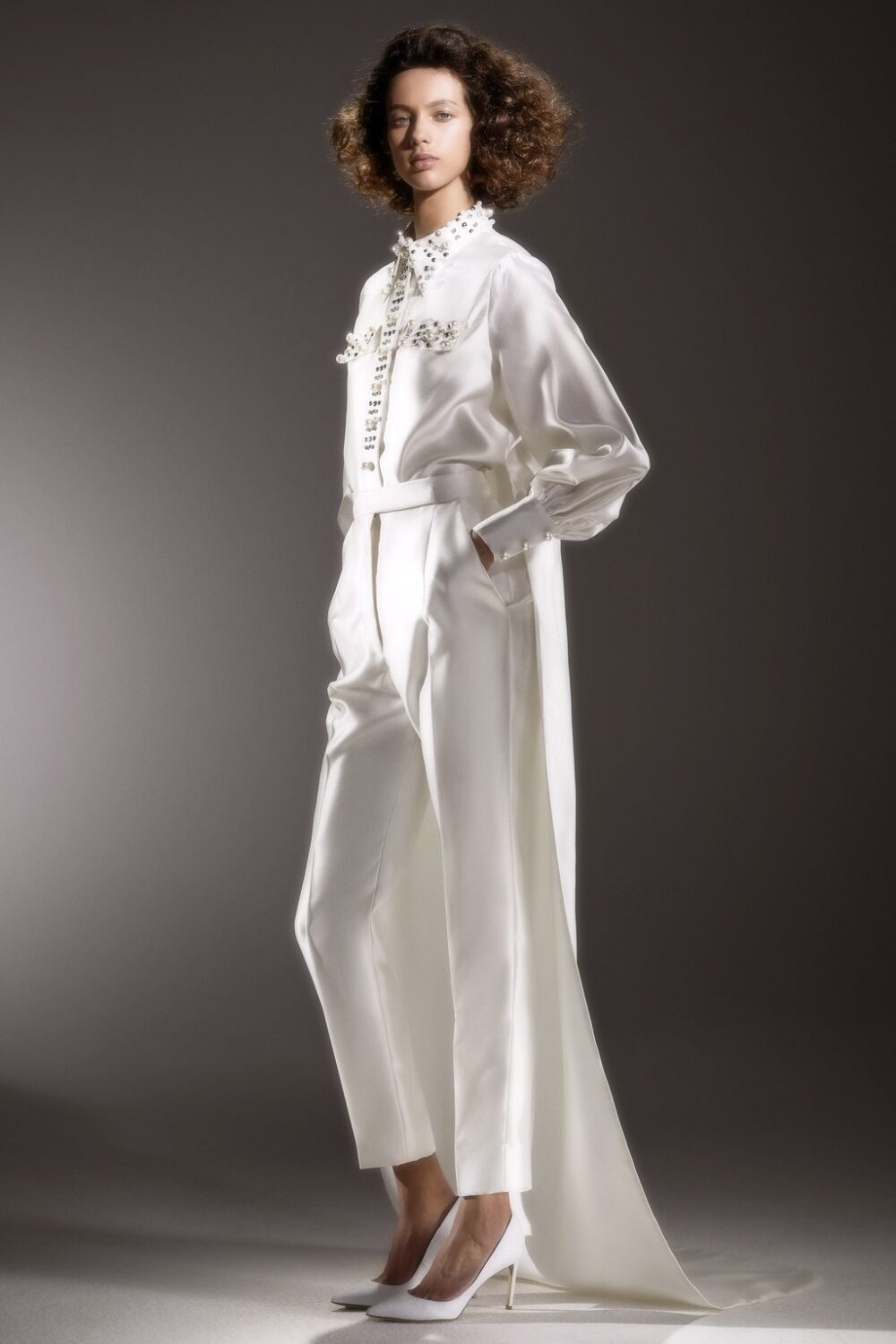 For those who don't like to wear traditional and conventional clothing, here is a 2023 bridal fashion trend for you – pants. Whether you want a jumpsuit, pantsuits or simple trousers, Spring 2023 bridal fashion is all about pants. Viktor & Rolf created a jumpsuit inspired by the 1970's era while Cushnie went for a lace-trimmed pantsuit.
Covering up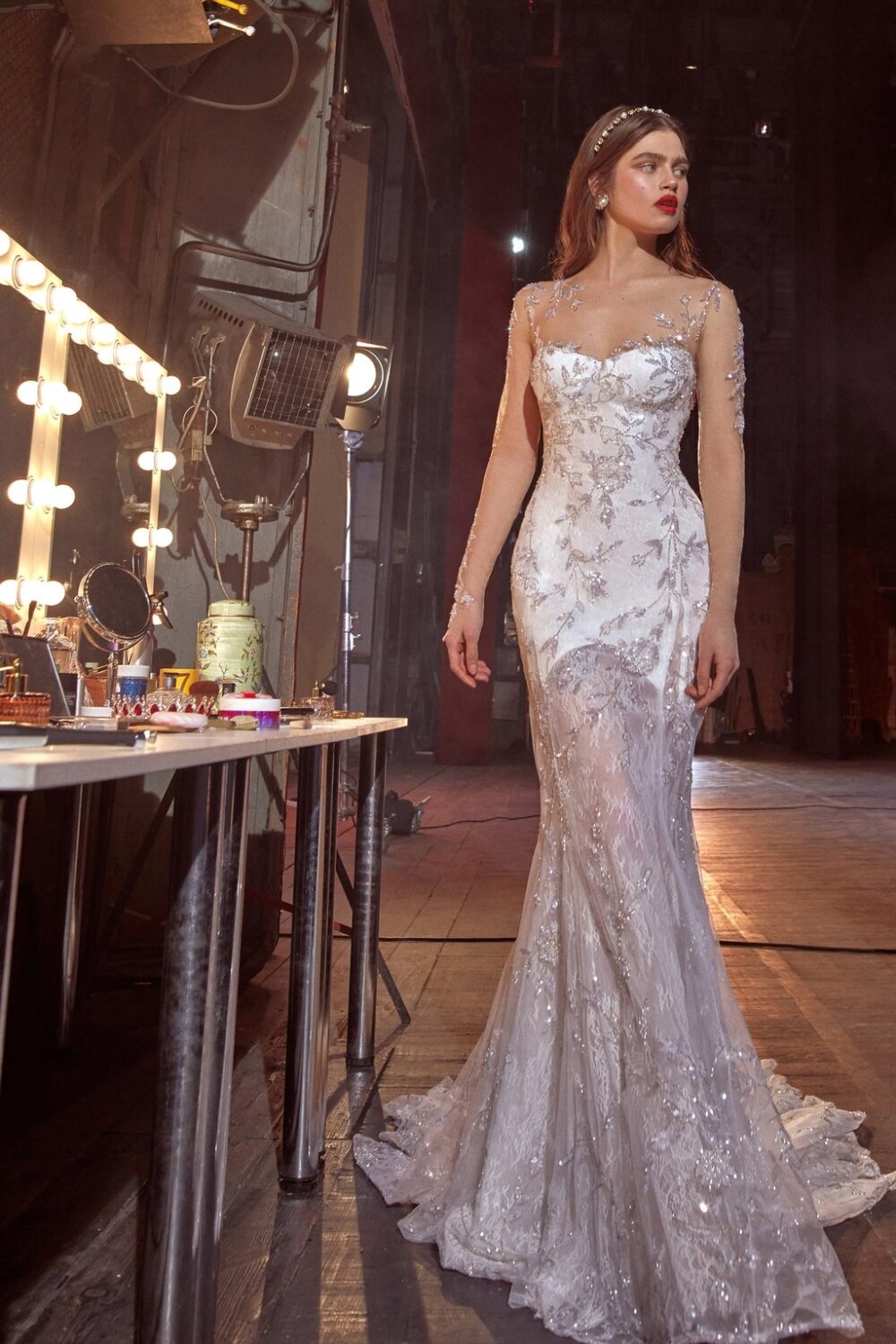 Naked dresses are behind us, and many designers went for more of a cover-up look, sheer sleeves and mock neck were major on the runway, and if you aren't too happy for showing a lot of skin in front of your whole family and relatives, then you should definitely go for this type of covering up your skin.