New York Bridal Fashion Week amazed us all. It featured some of the most famous wedding dress designers from all over the world, and their creations were breathtaking! If you plan on getting married in 2023, then you are in luck. Here are seven trends we picked up from the New York Bridal Fashion Week, and what is to be expected in the upcoming year when it comes to bridal fashion. Take a look.
Disco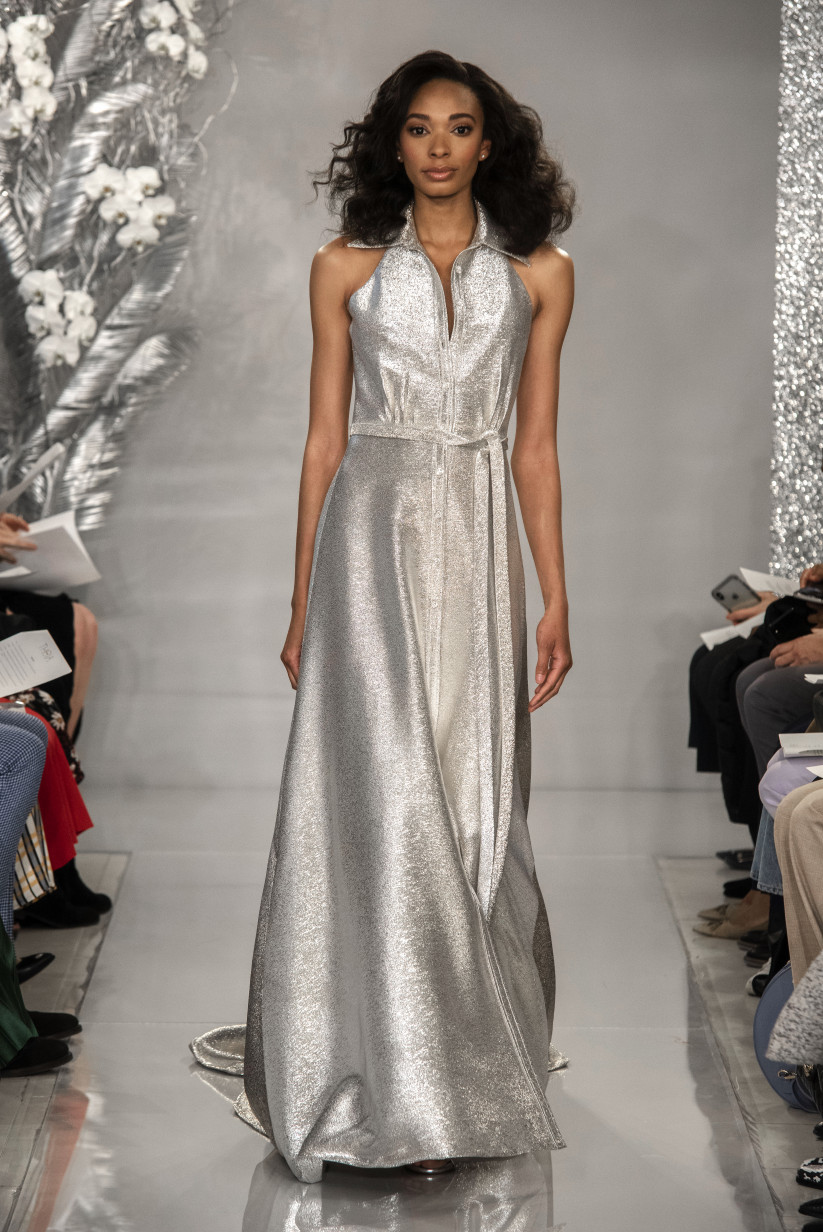 The 1970s was a disco era, and forty years later, disco has returned to bridal fashion. On the runway, we could see exquisite jumpsuits, sequin adorned, and iridescent material. It is great if you plan on having a themed wedding. Studio 54 served as a muse to this 2023 bridal fashion collection, and many of the designers had their wedding dress and jumpsuits designed in such style. Francesca Miranda, Galia Lahav, and Berta were amongst those inspired by 1970's era, and they created wedding outfits according to their imagination and what would disco-era look like now, and during a wedding. Even the model's looks were made accordingly – they had brushed out curls and bright colored eyeshadow on their eyes.
Matelassé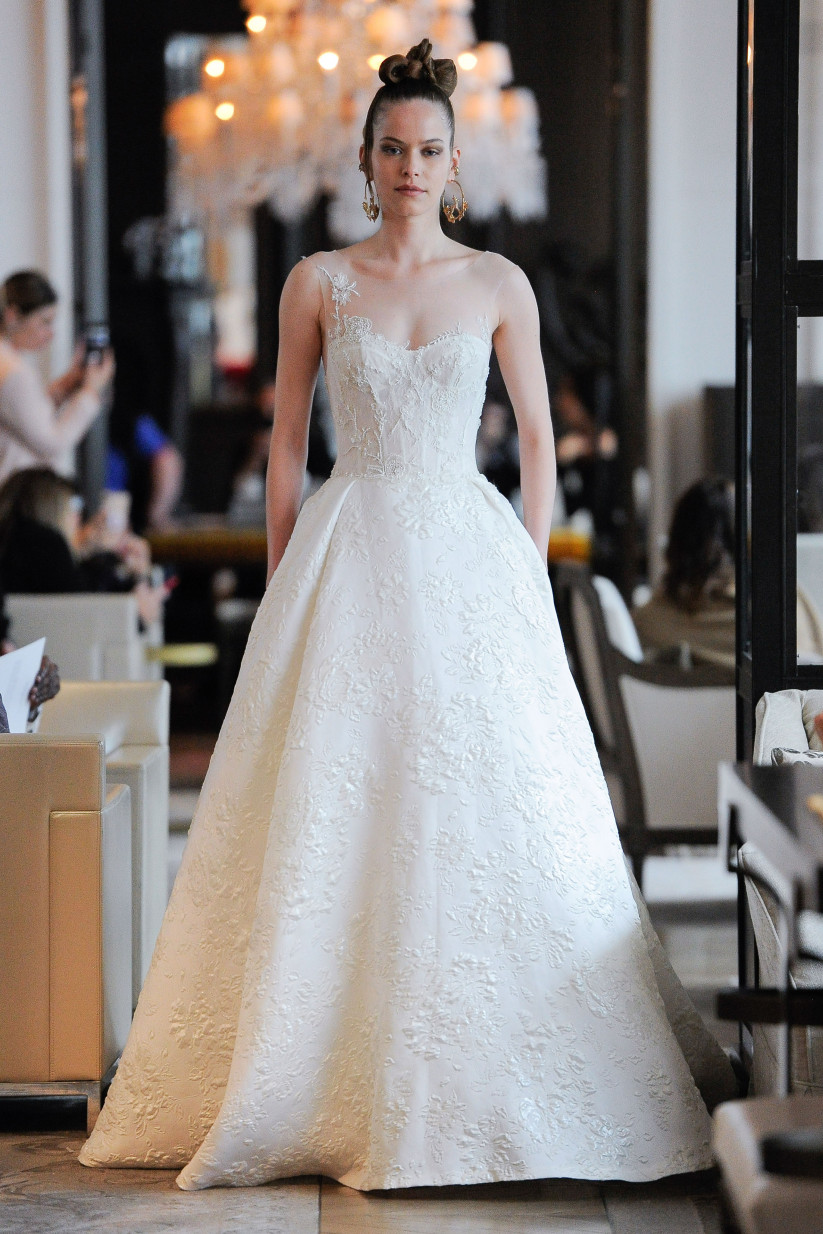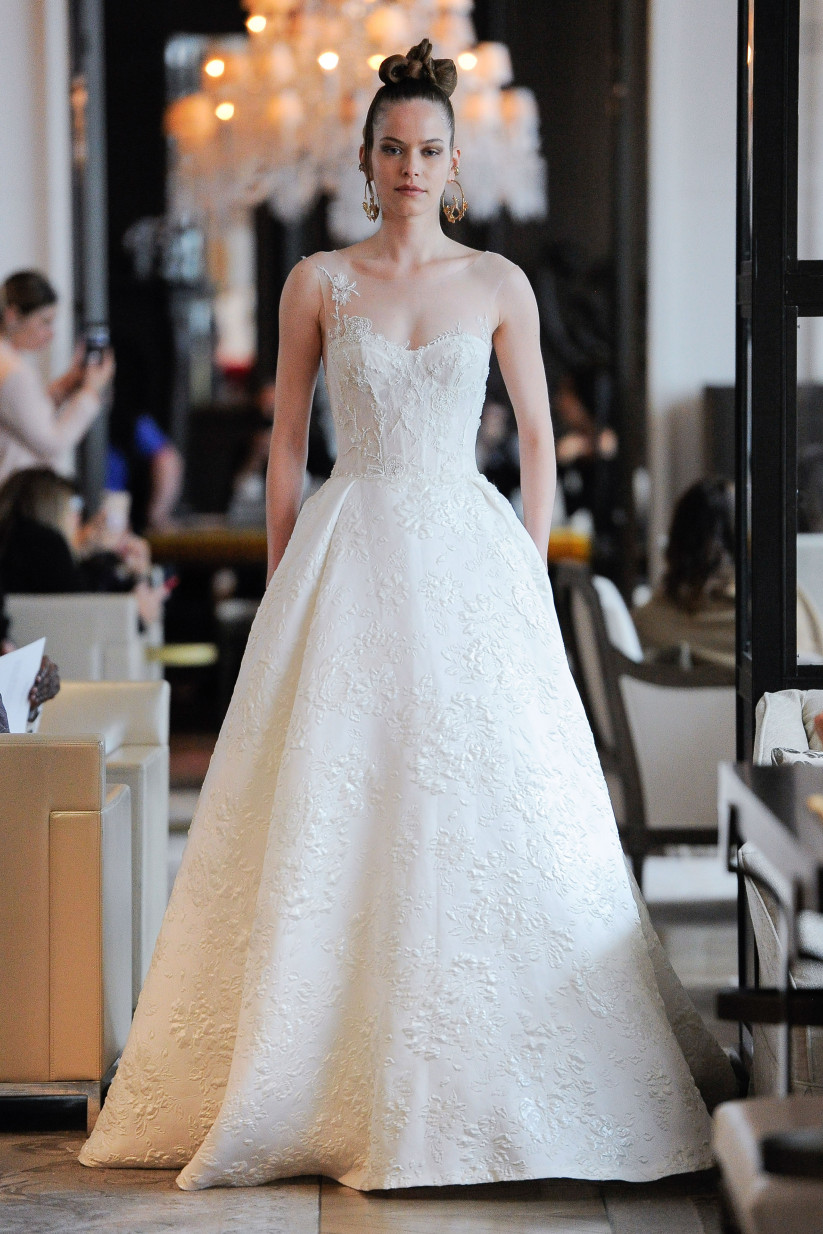 Matelassé is a material that resembles lace, but it gives the dresses more of a romantic and softer look then lace provides. On the runway, we saw many of the designers' creations that used this kind of material, and we were impressed by how gorgeous the wedding gowns appeared. Ines Di Santo used matelassé on her ball dress skirt, while Lela Rose incorporated it with puff sleeves. Anne Barge used matelassé in creating long coats, and we can for sure say that matelassé in the fabric to go in 2023.
Shorts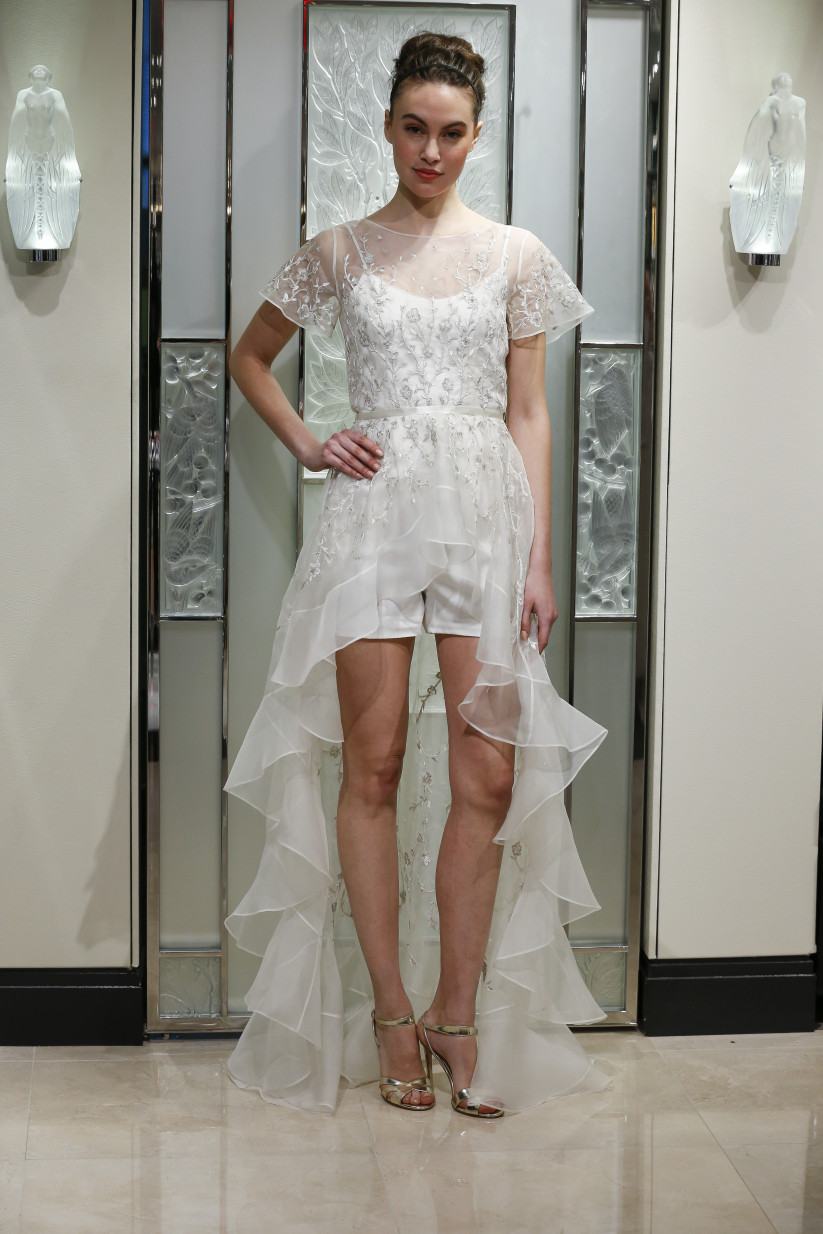 Jumpsuits weren't as surprising to us, as they have grown more popular over the years in bridal fashion. However, shorts are another thing, and they were definitely surprising. Many of the designers created wedding shorts, and we can say that they looked pretty amazing, and judging by the number of the designs, we can assume that wedding shorts will become a major trend in 2023. Gracy Accad, Justin Alexander, Ines Di Santo, Reem Acra, and Pronovias were some of the creators that made this unique wedding designs. It is definitely new and created with those edgy brides that have a desire to leave a major impact during their wedding day.
Old-fashioned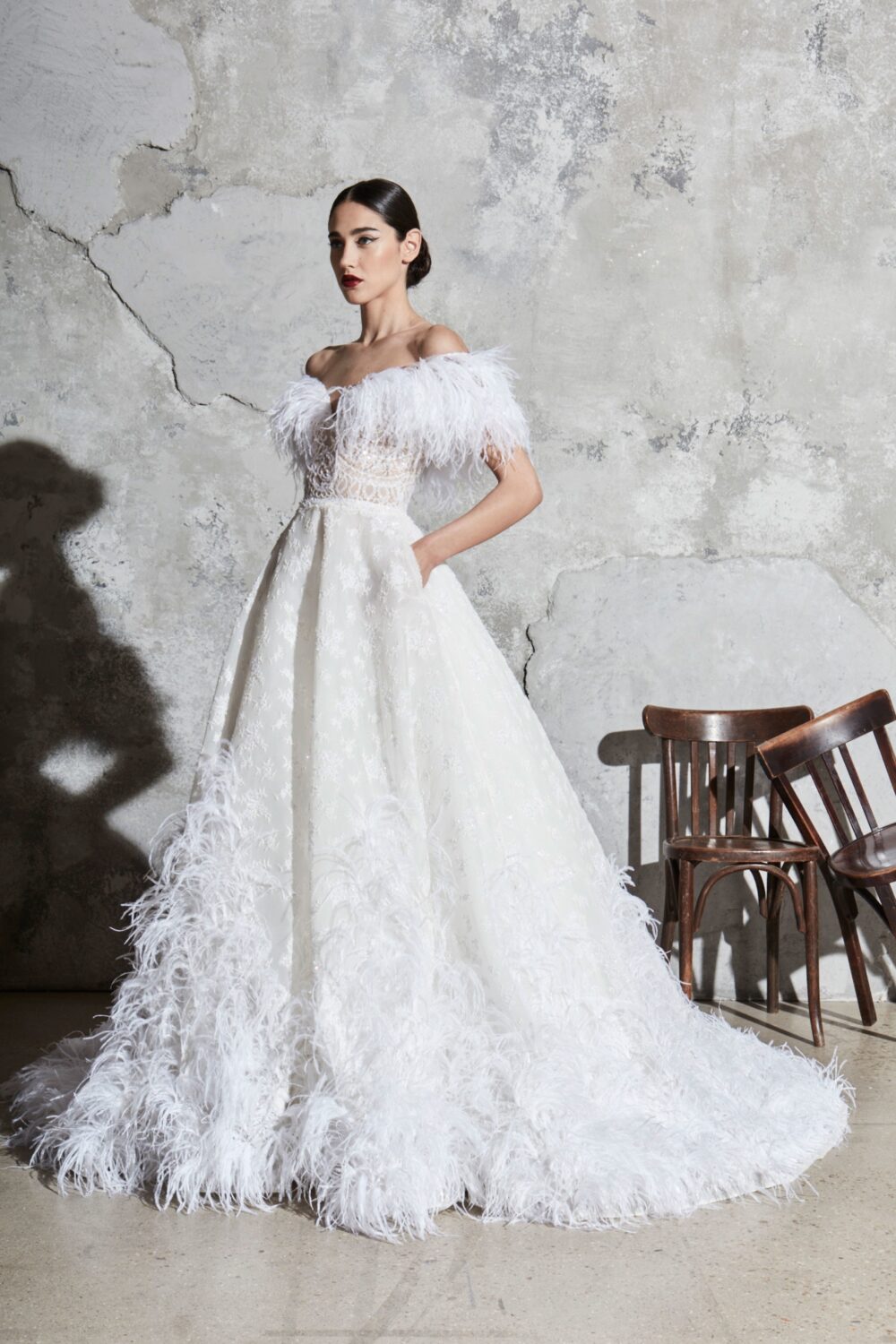 Just like the disco era has returned, in a shape of wedding attire, so has Shakespeare and Elizabethan era. Covered from head to toe, puff sleeves, high collar, visible corsets, capelets, and lace were a thing on the runway during New York Bridal Fashion Week for the year 2023. If you are a fan of that era, then you should definitely take a look at what have designers created in such a style, and go and get married in this timeless style of a wedding dress.
Royal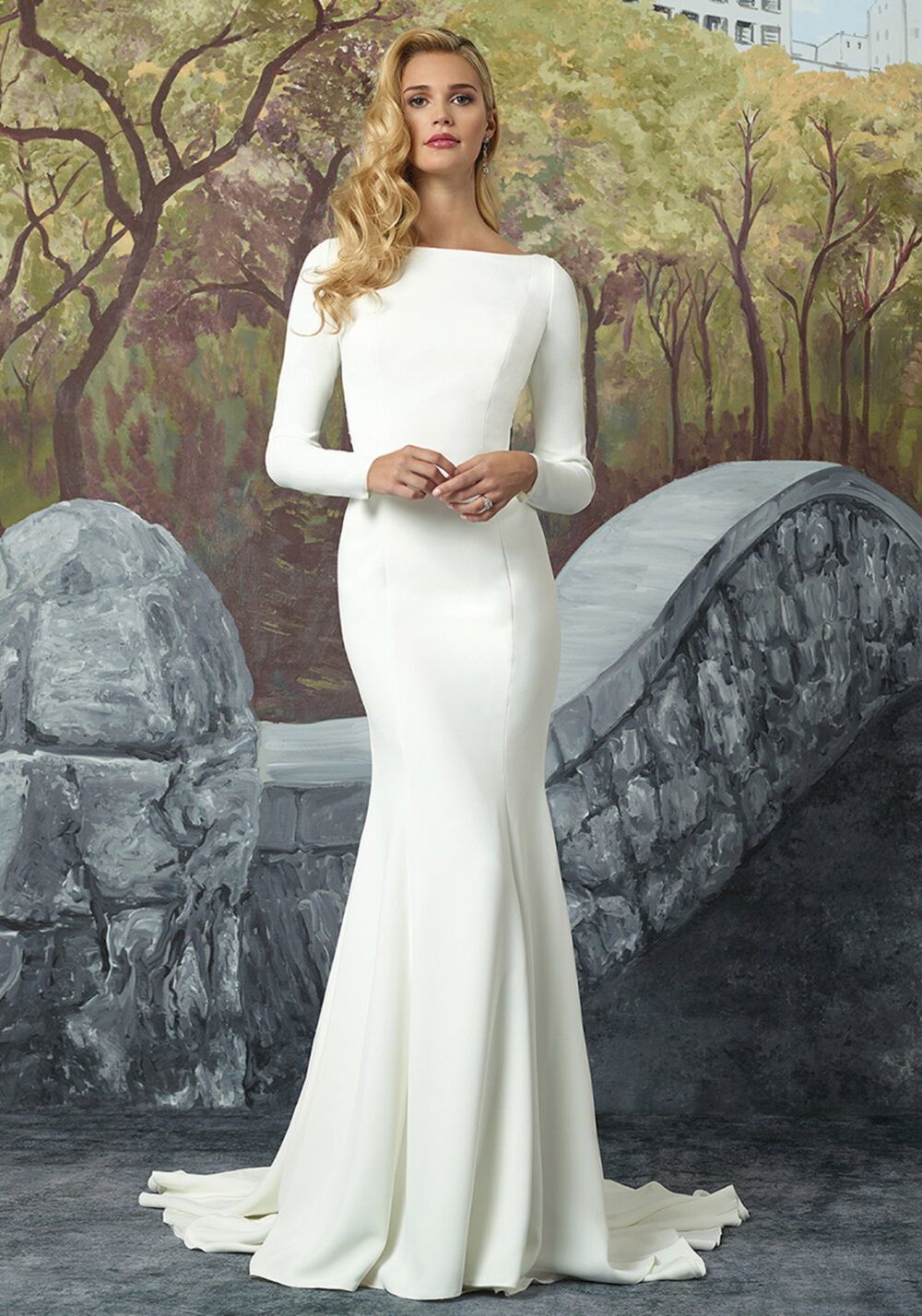 Meghan Markle got married on May 2018, and yet her wedding gown still serves as an inspiration and a trend, even two years after her wedding day. This is especially a trend for the Spring 2023 Bridal Collection, and many of the creators opted for such kind of design. Simple wedding dress with an amazing silhouette could be seen created by Halfpenny London, Amsale, and Justin Alexander. Sareh Nouri even named her creations after some of the members of the British royal family, like Diana, Kate, Letizia, Eugenie and the muse herself, Meghan.
Polka dot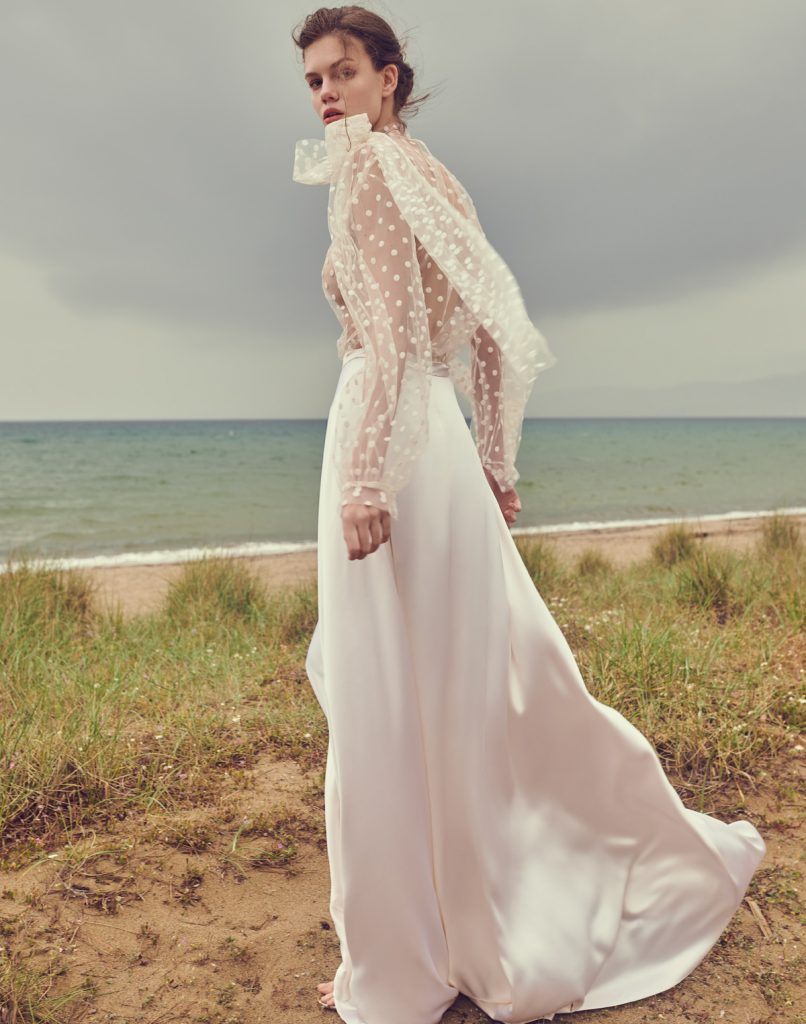 Polka dot never went out of style, and this time it knocked on the bridal fashion's door. Polka dots used to be placed just on the veils, but in 2023 Bridal Collection, they were seen all over the wedding dress and overlays, and Halfpenny London and Watters were amongst those who created this polka dot 2023 trend. Polka dot looked exquisite on tulle and lace.
Asymmetry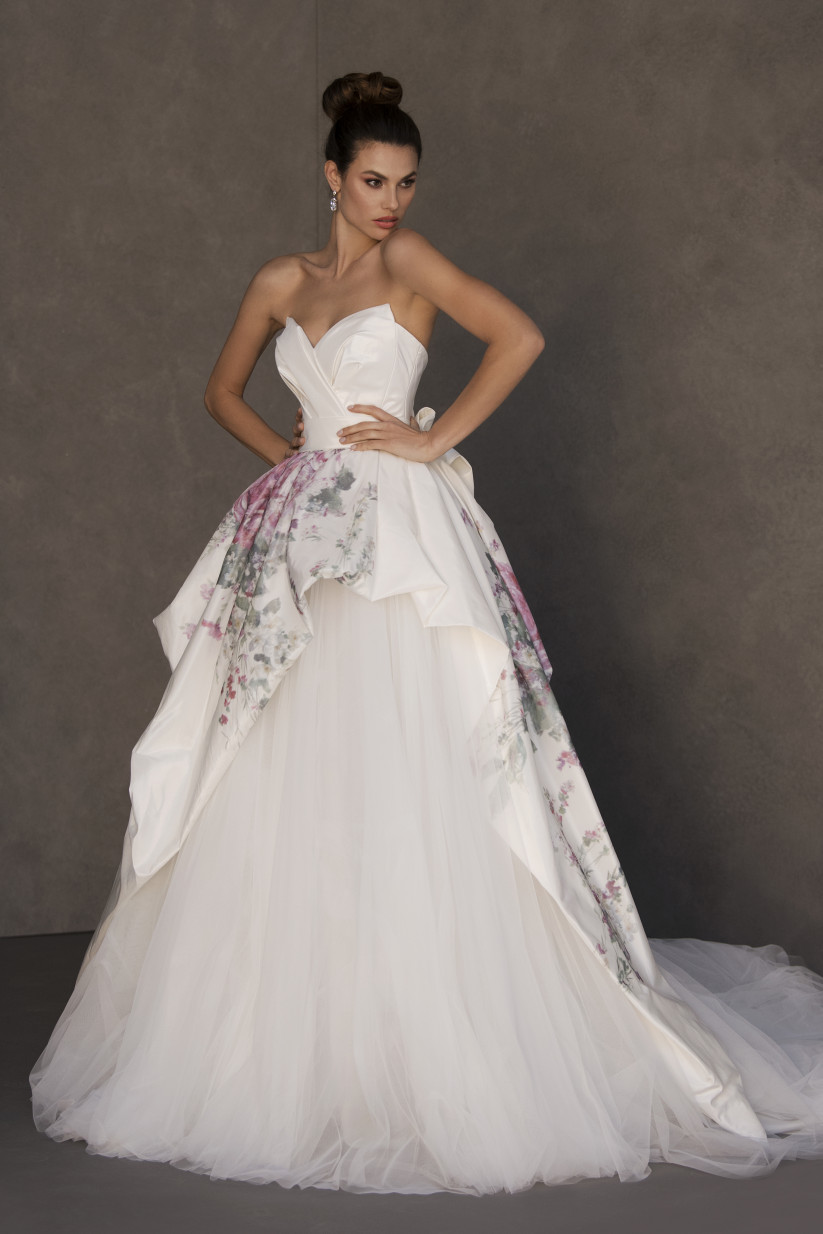 One of the things that were maybe the most memorable on the New York Bridal Fashion Week for the year 2023 was asymmetry in wedding dresses. Asymmetrical tiered skirts, draping, architectural ruffles, high-low skirts, and enormous bow caught our attention, and we noticed another trend worth of mentioning that will happen in 2023.