Once you are done planning and organizing your wedding, as well as purchasing all the necessary items such as your dress and tuxedo, the next thing you should do is to create a checklist for the wedding day. One, that will help you stay on track, and ensure that you do not forget anything.
If you are getting married in a week or so, this article might be able to help you. The text below is going to feature two checklists, one for the bride and one for the groom, as well as a third one that can ensure that you check some of the services you have scheduled. Let's take a closer look at the lists:
The Checklist For The Bride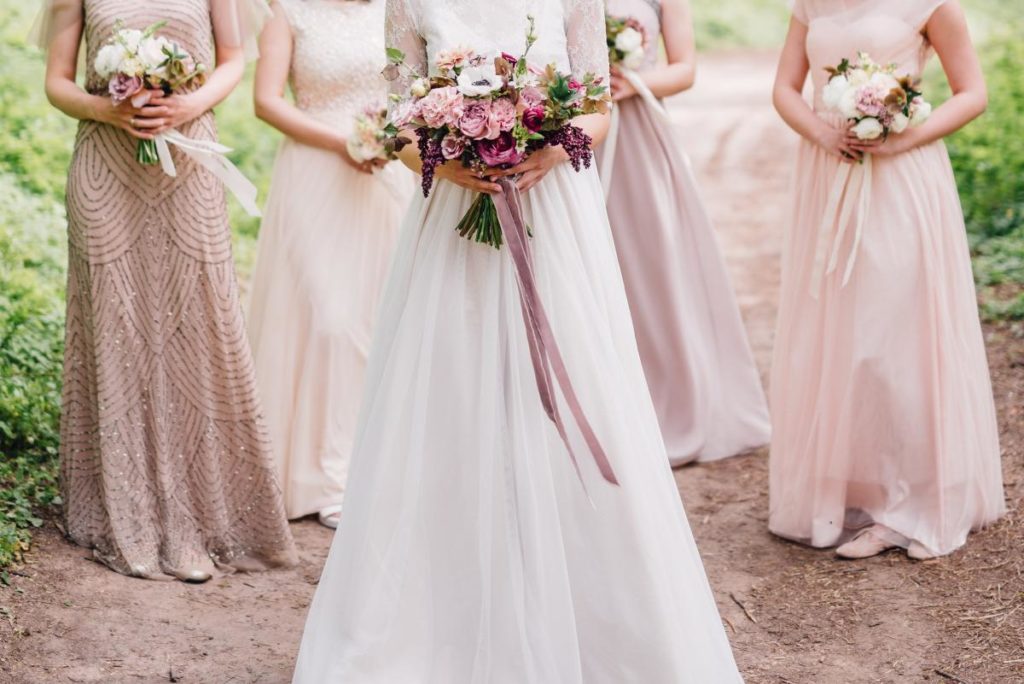 The bride is, of course, the center of attention and the most awaited one in the entourage. Everyone's eyes are focused on the bride as she walks down the aisle. So, it's important for brides to look and feel their best. Below are important things that a bride should include on her wedding day checklist:
1. The Gown – naturally, you won't forget to bring your gown, however, there are some things you should do before you put it on. For starters, take the dress out of the bag and hang it, with all the tags removed. Next, you should fluff each of the layers since this will make it easier for you to step into it when it is time.
2. Veil And The Hairpieces – one of the best things that you can do for your veil is to hang it the night before. This will allow it to flatten and straighten out. Additionally, you should not forget to call your hairstylist and ensure that they will actually come to set your hair, veil, and hairpieces.
3. The Rings And Other Accessories – you should have the three rings (two bands and your engagement ring), ready for the ceremony. This will allow the photographer to take pictures of them and all the additional details. Also, ensure that they are polished and prepared for before you put on your dress.
4. Shoes – naturally, you'll probably wear high heels, but, it is also smart to bring something flat, especially since you'll be standing for the entire day. This means that you can wear your heels during the ceremony and photoshoot, and then switch to something more comfortable that'll allow you to dance your feet off.
5. The Bouquet – you'll want your bouquet delivered on the day of the ceremony, especially since you'll want it to be as fresh as possible. Additionally, you might also want the flower centerpieces delivered on the day of your wedding or the night before since they will look best.
6. Gather Your Heirlooms – you do not want to forget those timeless little heirlooms that have been passed on from one generation to the next for decades. Although they might not be important to you – especially if you are not a traditionalist – they might be important to your mom or grandmother. So, do not forget to bring them with you.
7. Makeup And Perfume – you'll probably have a makeup artist that will take care of your makeup, but, you might want to pack a small bag of cosmetics that you can use to touch up your lipstick, mascara, and eye shadow. Also, your perfume needs to go in that bag as well.
The Checklist For The Groom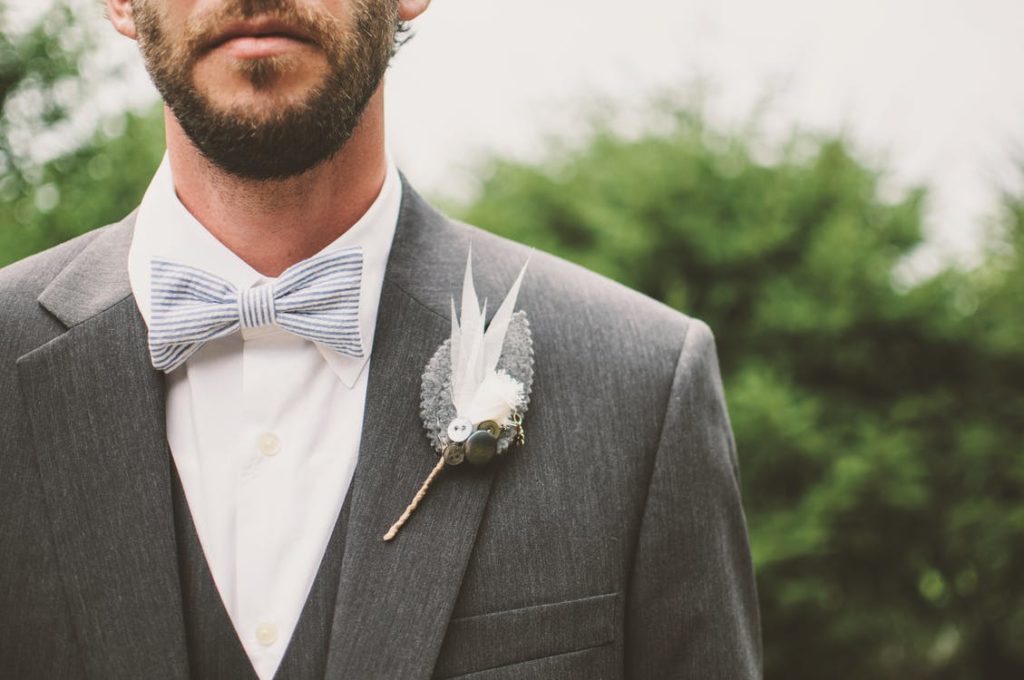 Grooms should also prepare for their big day. They should look fresh, confident, and good-looking. So, if you're the groom, make sure everything's ready by referring to this checklist:
1. The Suit Or Tuxedo – keep in mind that you won't want to wear your suit before the ceremony since it can easily get wrinkled from moving and sitting. Hence, ensure that it is ironed and hung up. This will ensure that there are no wrinkles and that you look perfect during the ceremony and photoshoot later on.
2. Shoes – there are fewer details for grooms then for brides, which is probably why they are incredibly proud of every single thing they wear during the day. Do not forget to polish your shoes and to choose a pair of socks that are either invisible or completely quirky.
3. The Accessories – grooms also have accessories that they can wear which usually includes a tie or a bow tie, a handkerchief in the pocket, a tie clip, as well as a watch. Also, you should not forget to bring the belt you have chosen, as well as the cuff links that will match your suit or tuxedo.
4. Men's Grooming Products – You want to look your sharpest on your wedding day, so it's important not to forget your daily grooming products. This is especially true if you're going to a hotel to get ready. A forgotten razor or hair gel tub could cause last-minute stress that you don't want to deal with. According to shavingtime.co.uk, you can treat yourself to some new luxury shaving equipment, such as high-quality shaving soap and aftershave, to feel your best on your wedding day.
A General Checklist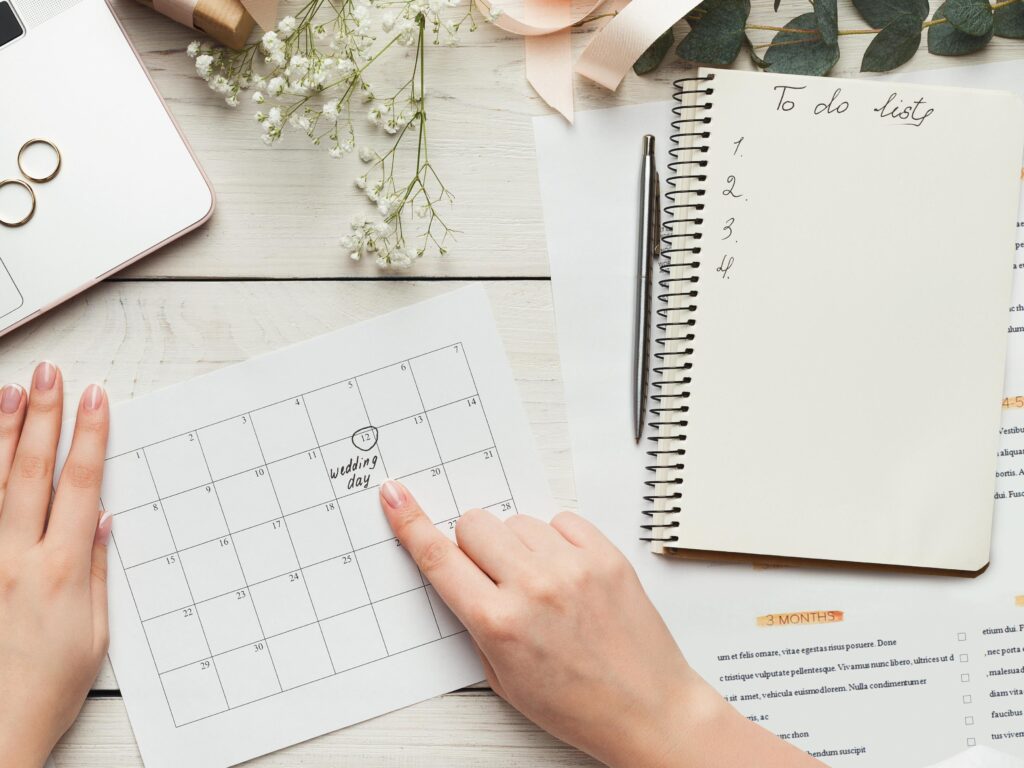 You might think you've got everything ready. However, there are still some things that grooms and brides may miss while preparing for their special day. Aside from the aforementioned things, some things that you need to take care of include:
1. Checking Your Transportation Services – If you, for example, chose to arrive in a limousine on your wedding day, ensure that you call the company and check whether or not they will arrive. Doing this will ensure that everything is okay. If you are looking for a Wedding Limo in Toronto, you can check out this website for more information.
2. Call The Photographer And Videographer – Think about it, your wedding would not be complete if you did not have photographs and videos from that day. This is why you should also check if the photographer and videographer will be coming to your big day. Trust me, you'll want to do this, especially since you'll want to have pictures for your children one day.
3. Catering Services – Another major aspect of weddings is the food and drinks. Thus, confirm with your caterers to see if the food and beverages are prepared and stored well to keep them from going bad and that they're ready to be sent to the venue. It'll even be a good idea to hire a wedding organizer who can guarantee that this important matter is handled successfully and wedding preparations are all set.
4. Charge Your Phones – Have your phones fully charged before, during, and after the ceremony. To make sure they remain charged the whole day, bring an external charger that you can use. With devices that have a strong battery, you'll be able to keep up with calls, messages, and tags in posts shared on social media platforms.
Conclusion
As you can see, there is a lot of things that you'll need to do the night before and on the day of your wedding. This will ensure that everything goes according to your plans, and it will also ensure that you do not lose some of the services you might have reserved months before your wedding date.
So, now that you know what checklists you should make, have, and follow during the day of your ceremony, you might not want to lose any more of your time. Instead, grab three pieces of paper, write these checklists down, and you are good to go. Additionally, you can also choose to print it out.