Every groom deserves to have the best hair for his wedding day. If you're thinking about switching up your 'do for your nuptials, then you're in luck: there are plenty of wedding hairstyles for men that promise to have you looking your best.
From short pompadours to classic side parts, the best wedding hairstyles for men are ones that are timeless, yet modern. If you want your hair to look like a million bucks—now and for years to come—consider saying, "I do," to one of these classic hairstyles for grooms.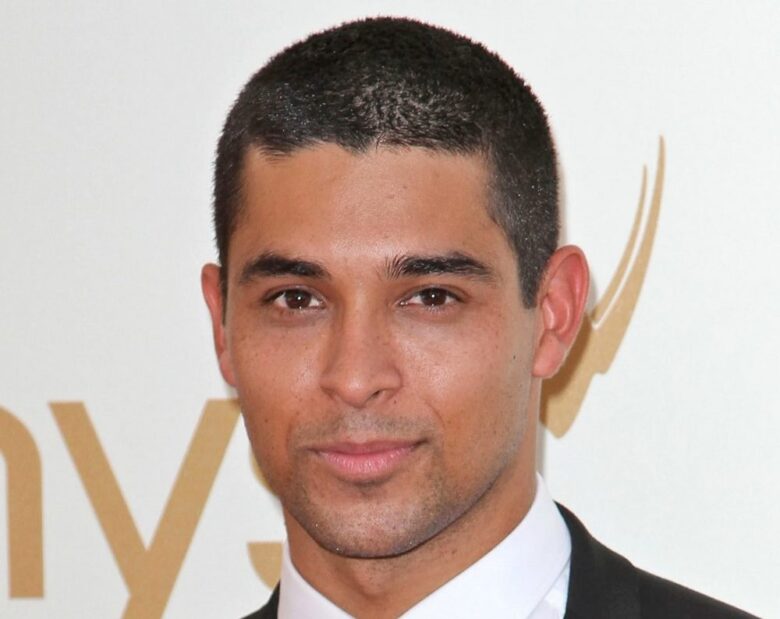 1. The Buzz Cut
Getting hitched somewhere warm and tropical? Skip the long, Fabio-style locks (sweaty hair sticking to the back of your neck = not a good time) and go for a military-inspired buzz cut instead. Practical, cool and a total breeze to maintain, the buzz cut is a go-to choice for guys who like to keep things simple.
Best of all, the buzz cut is a classic wedding hairstyle for men that will never go out of style. Put another way, you probably won't look back at your wedding photos a decade later and cringe at your buzz cut. The same can't be said for the infamous man bun.
How to Style a Buzz Cut
The buzz cut is a fan favorite amongst guys who prefer a no-fuss haircut for their wedding. In fact, feel free to mow your own dome if you want—it's ridiculously easy to do. Start with a longer guard setting and experiment with different buzz cut lengths. Once you find the sweet spot, finish up with a light hold styling cream to give hair a subtle finish.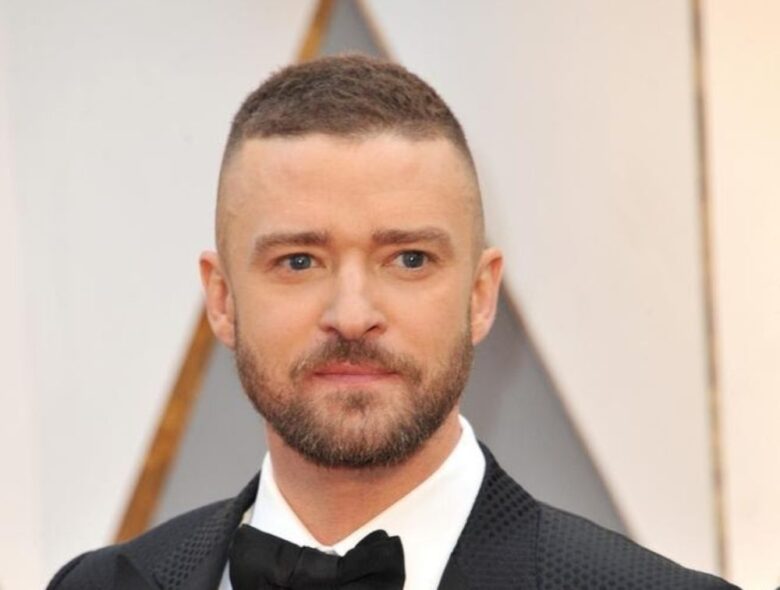 2. The Crew Cut
Worried about your buzz cut looking too severe? Consider a crew cut, which is essentially a longer variation of the buzz cut. Featuring a longer top and slightly shorter sides, this attractive hairstyle is worn by virtually everyone, from teenage boys to working professionals. It's sharp, short and polished—plus, it can be styled in a variety of unique ways to suit the vibe of your big day.
How to Style a Crew Cut
Like most buzz cut variations, the crew cut is fairly easy to style. Start by blow drying hair on medium heat. Once hair is dry, apply a hair paste from Pete & Pedro to give it a textured finish. Use your fingers to style hair for a slightly messy look. If you prefer a more polished look, use a comb to achieve a timeless, smoothed-out style for your big day.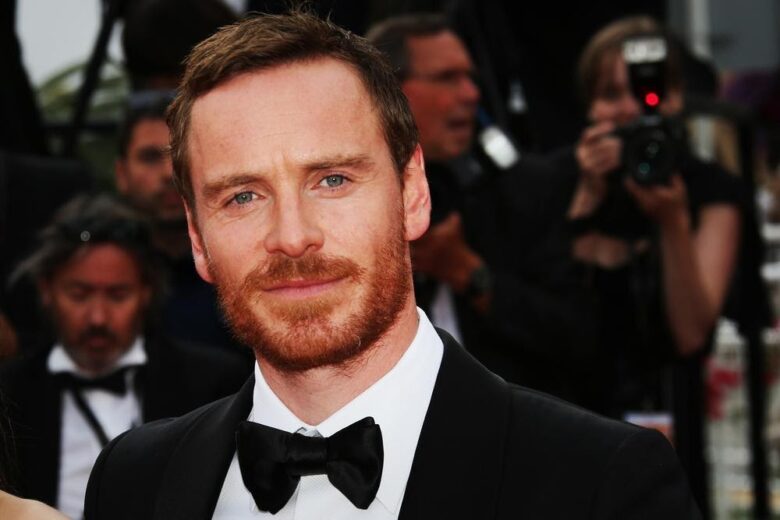 3. The Michael Fassbender Haircut
If you want a strong and modern hairstyle for your wedding, consider getting the "Michael Fassbender haircut." This classic hairstyle for men is basically a grown-out crew cut that is less militaristic-looking. Short and sophisticated, it works particularly well for guys who are beginning to notice a thinning hairline.
But diminishing hairline or not, the Michael Fassbender haircut is well worth getting for your wedding day for its timeless appeal. Most barbers are familiar with the Michael Fassbender haircut, but in case they aren't, show them the picture above and ask for a textured scissor cut on top.
How to Style the Michael Fassbender Haircut
Start by using a sea salt spray for men to pump up the volume and add texture to hair. Blow dry hair on medium heat and add a matte hair paste to give hair a slight texture and hold. That's it! You're ready to be the villain in an X-Men movie. Or to say, "I do," to the love of your life—whichever comes first.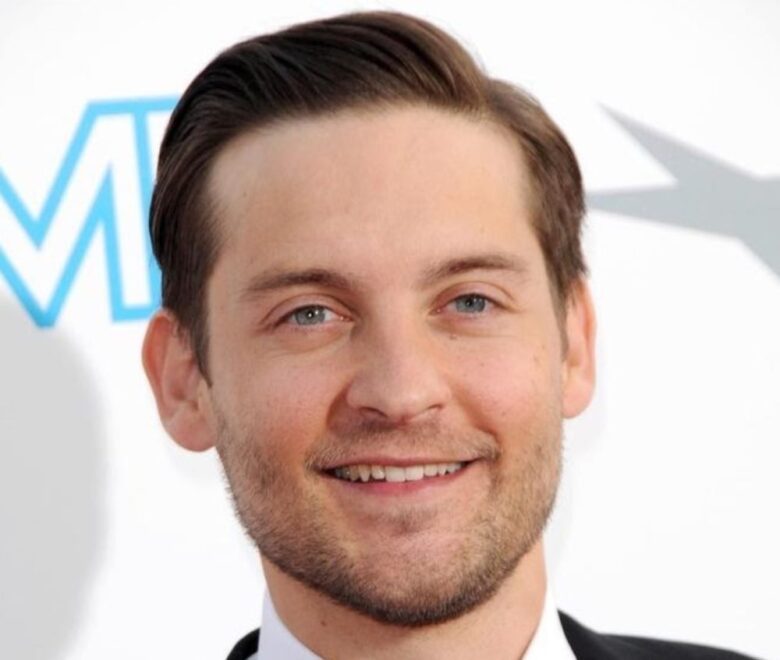 4. The Classic Side Part
There are many reasons to rock the classic side part: it's timeless, fairly easy to style and will look great in your wedding photos for years to come. The side part style will also earn you major brownie points with your grandfather, who probably sported the style back in his day (and perhaps still does).
But make no mistake—this isn't an old man's hairstyle. This classic style has been seen on famous men such as Henry Cavil, Robert Downey Jr. and Toby Maguire. If the side part is good enough for these superheroes, it's definitely good enough for you to rock on your wedding day.
How to Style a Classic Side Part
First, hop in the shower and wash your hair. Once you're out of the shower, towel dry your hair and spray a pre-styler (sea salt spray works great for this) to damp locks. Use a comb to part your hair to one side. Then, use a blow dryer to dry your hair and your comb to reinforce your part. Finish the job with a hair styling clay, a paste or a pomade to lock hair into place.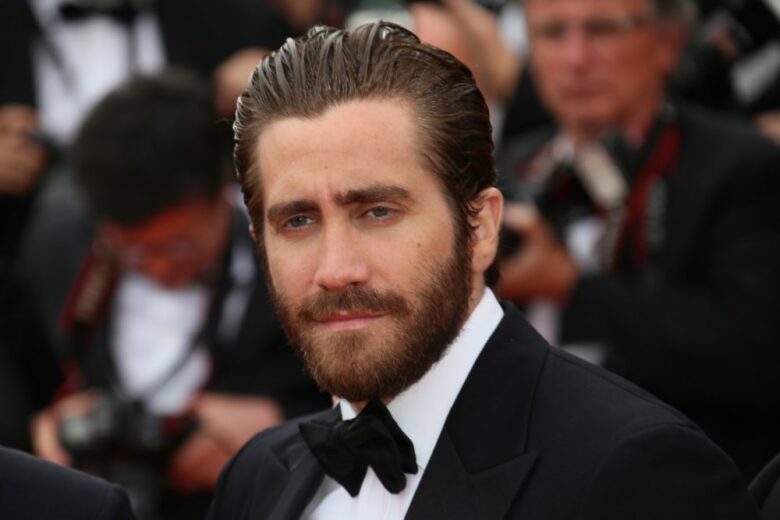 5. The Slick Back
Sleek and statement-making, the slick back hairstyle is another one that is making a comeback of sorts. A slew of A-listers—from Jake Gyllenhaal to Johnny Depp—have rocked the slick back on the red carpet, showing it off in all its sleek glory.
A quick word of caution: not all guys have the right hair for a slick back style. If you have thick hair, you may find it somewhat difficult to slick back your luscious strands. But don't get too sad about it; you can always fall back on the pompadour (see #6 on this list), a hairstyle that will help show off all that thick hair and enviable volume of yours.
How to Style the Slick Back
You can style the slick back in a few different ways, depending on the level of shine and hold you want. For a classic slick back, start by shampooing and conditioning hair (greasy hair won't hold hair product effectively). Take a dime-sized amount of a high hold, high shine pomade and rub it between your hands before applying it to your damp hair. Lastly, comb your hair back in the direction you prefer and allow it to sit for a few minutes.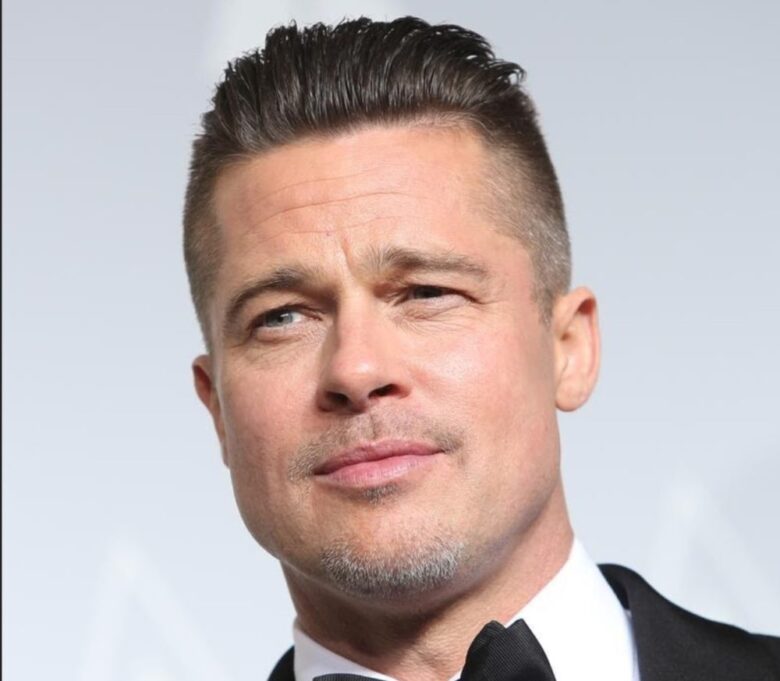 6. The Short Pompadour
The short pompadour (aka, the modified pompadour) is a modern variation of the classic pompadour, a style commonly associated with Elvis Presley, James Dean and many other rebellious guys of yesteryear. Unfortunately, the high volume of the classic pompadour can also be a bit high maintenance, which is one of the many reasons why men today are leaning towards shorter pomp styles.
For this look, you'll need at least three inches on the top. If you want to create contrast and emphasize your jawline, consider mimicking Brad Pitt's hairstyle in his blockbuster Fury by keeping the sides super short.
How to Style a Short Pompadour
To create a short pompadour, start with clean, towel-dried hair. Spray a pre-styler to your hair to maximize volume. Next, blow dry your hair at an angle, using a round comb to brush it up and away. Once hair is dry, apply a high hold pomade to your hair, working it in from the sides to the top of your hair. Finish with a blast of hairspray to lock your pomp into place.
Final Thoughts
As the groom, your hair is one of the few things that you can fuss over for your big day. Why not give your locks the attention it deserves? With one of these cool wedding hairstyles, you can get on your beautiful bride's level and look like the best possible version of yourself on your wedding day.