Backless wedding gowns have always been sophisticated, elegant and sexy. You should look flawless on your wedding day, as you will be in the center of attention. The reason why we believe that a backless wedding dress is something you have to wear on the biggest day of your life is that it is not too revealing if you are more of a traditional kind of gal. Backless dresses scream class and elegance while providing that small, provocative side of you that isn't too much to show. You should glow all day long, and with this kind of a wedding gown, you for sure will.
We took into consideration the budget. We know how expensive wedding can be, and if you don't want to spend a lot of money for a dress that you will wear just that one time, here is a list of the best backless wedding gown designs for a price of only under $4000.
Sarah Seven Sunset Forever Gown $3,300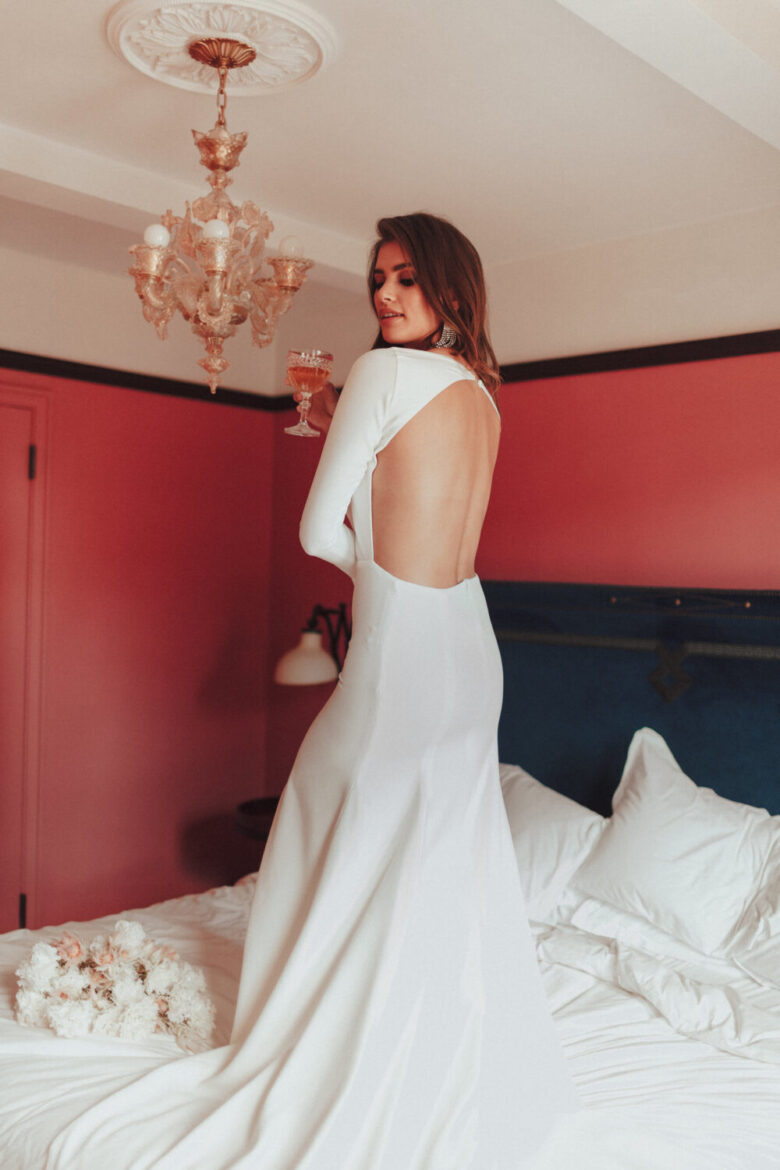 A classic design that screams royalty. It is minimalistic and straightforward, so you can go for more prominent accessories if you want. And even if you don't put even earing on you, the dress itself is a significant impact, so you won't be making a mistake if you decide not to wear any jewelry.
BHLDN Kenna Gown $800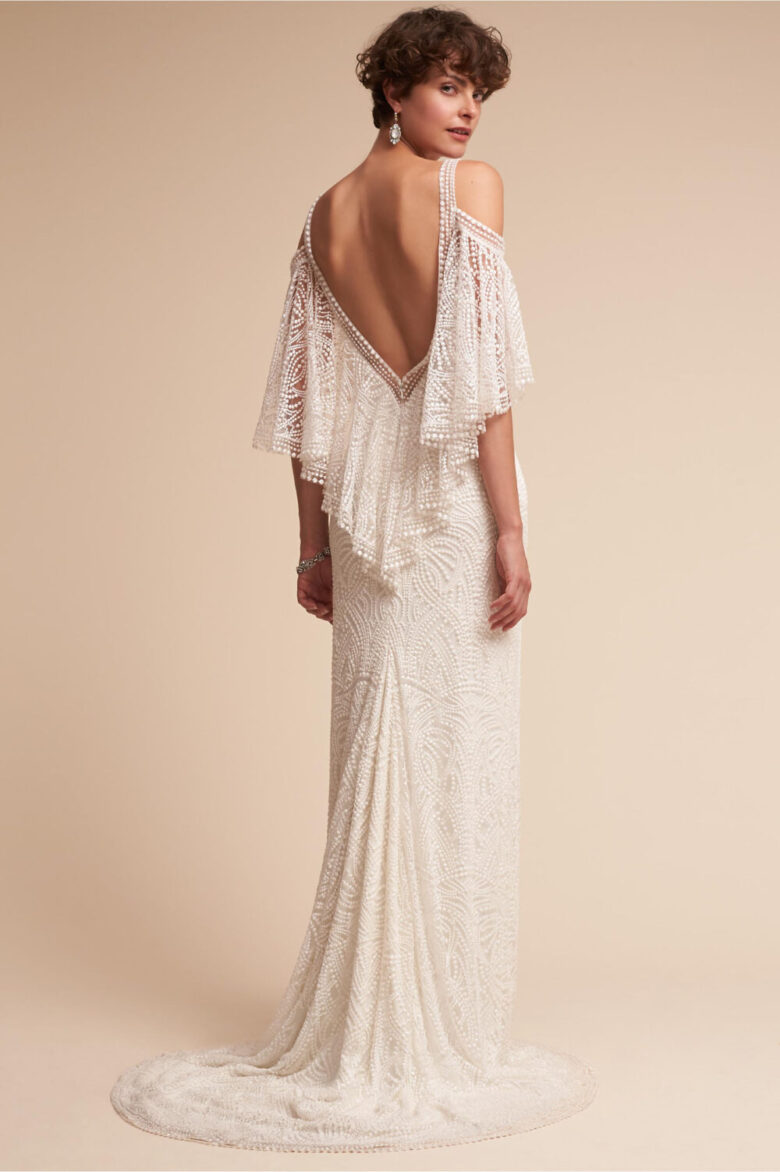 A little bit flirty and adorable. There is even that open shoulder moment that is a thing this year so that you will look very fashionable on your big day.
Watters Frasier Gown $2,400-$3,120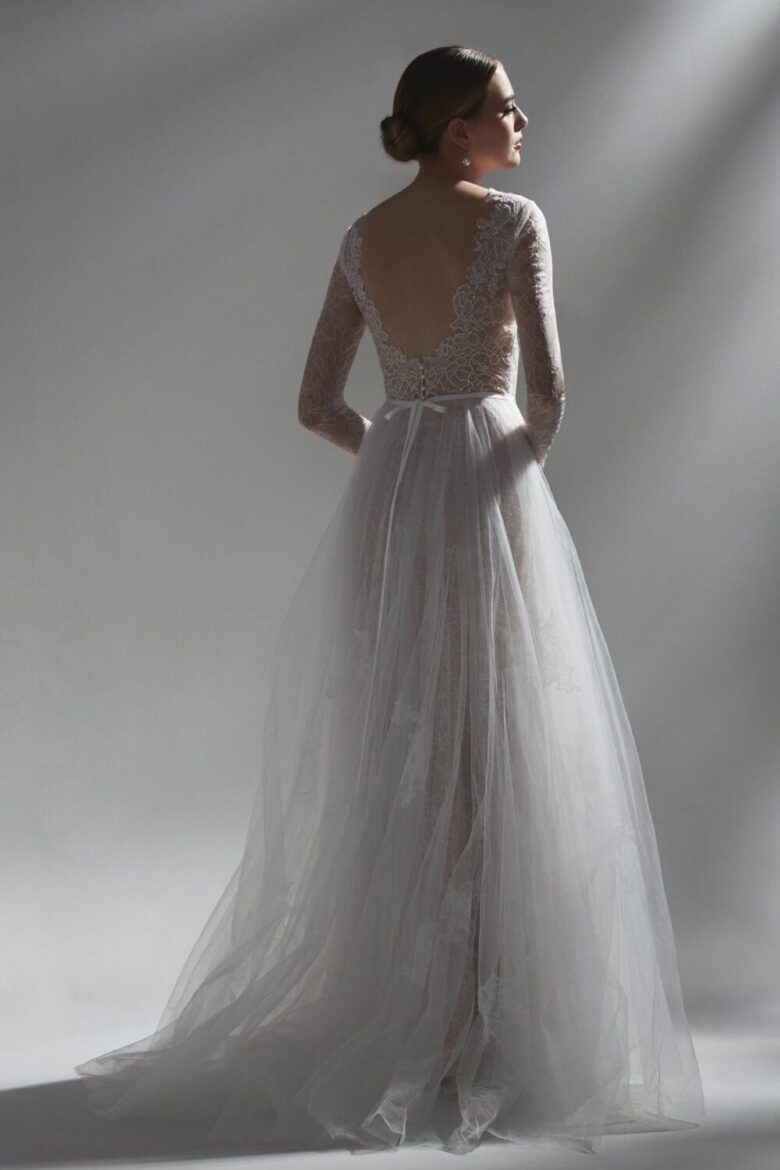 If you want to look like a princess, then this is the dress for you. It isn't too revealing, so if you are that traditional lady, this will go perfectly with your personality and fashion style.
Catherine Deane Killian Gown $2,350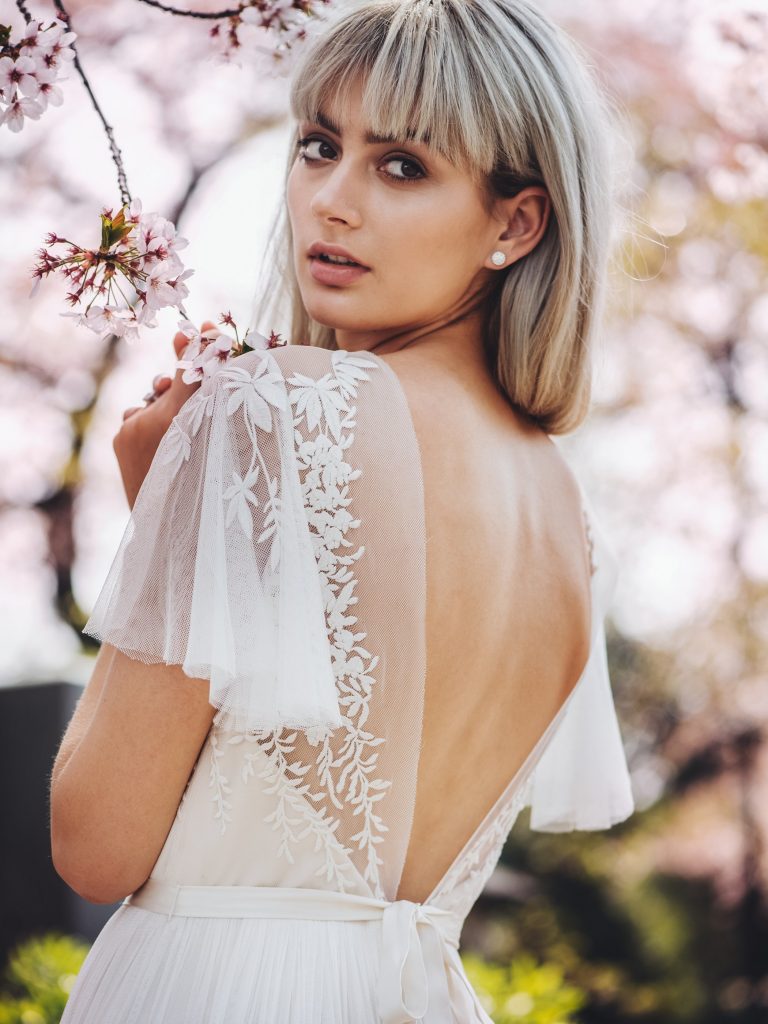 Another design that isn't too provocative. For more playful and shy ladies, this dress is like made for you, and if you go for a garden wedding party, this will look beautiful with all the greenery a backyard party provides.
BHLDN Sabrina Gown $3,995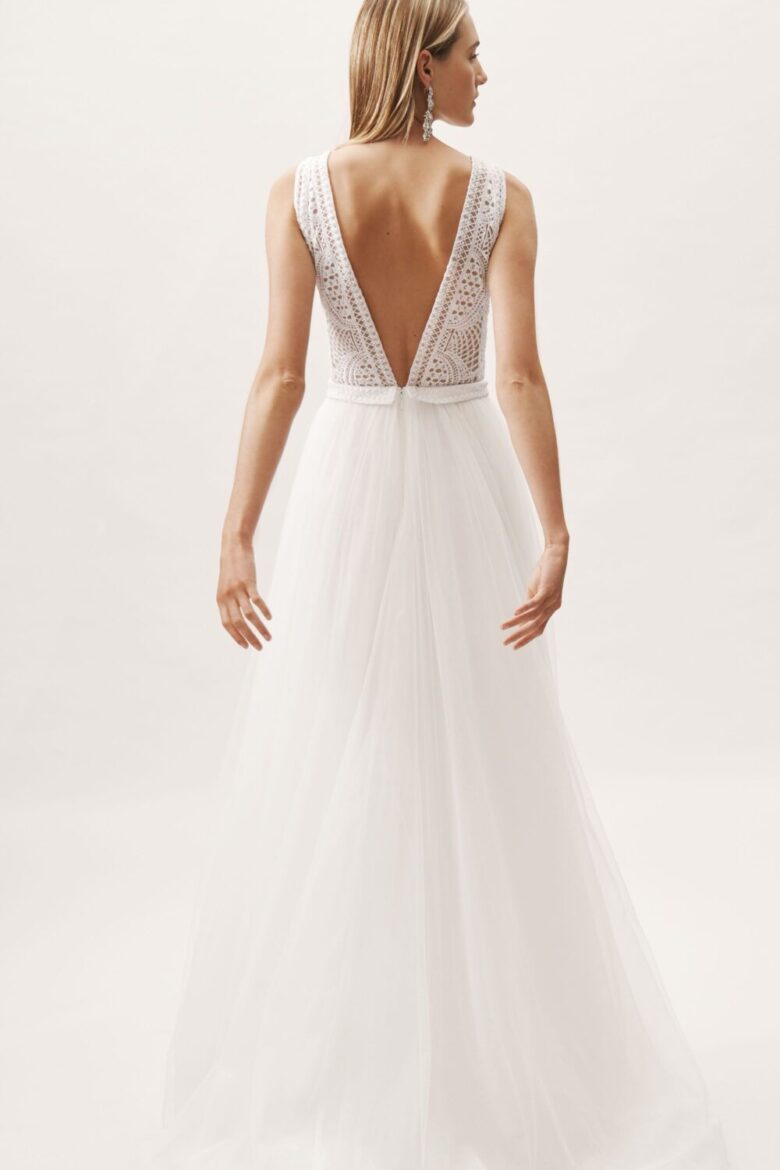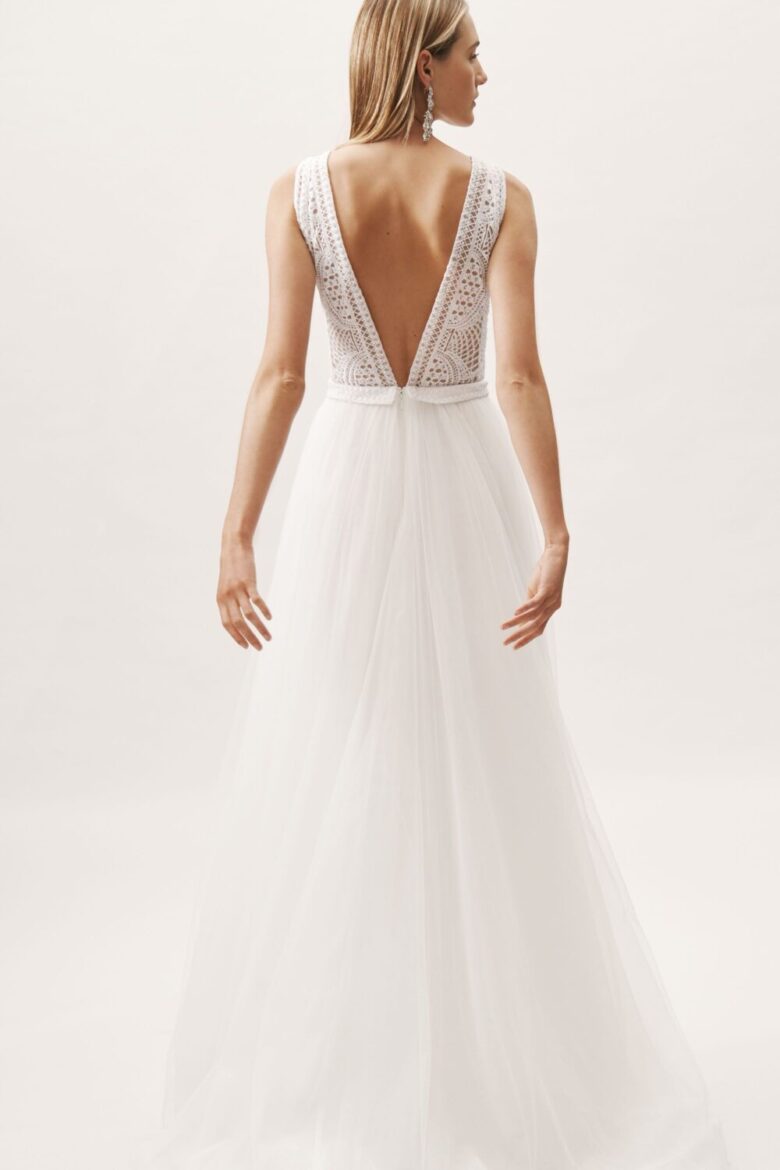 This looks like it's made for some hot, summer wedding. The way it is designed at the back it is also designed in the front – huge V. as we said, we think it is perfect for those sunny days, and you won't be making a mistake if you go for it.
Watters Lotus Gown $2,495-$3,244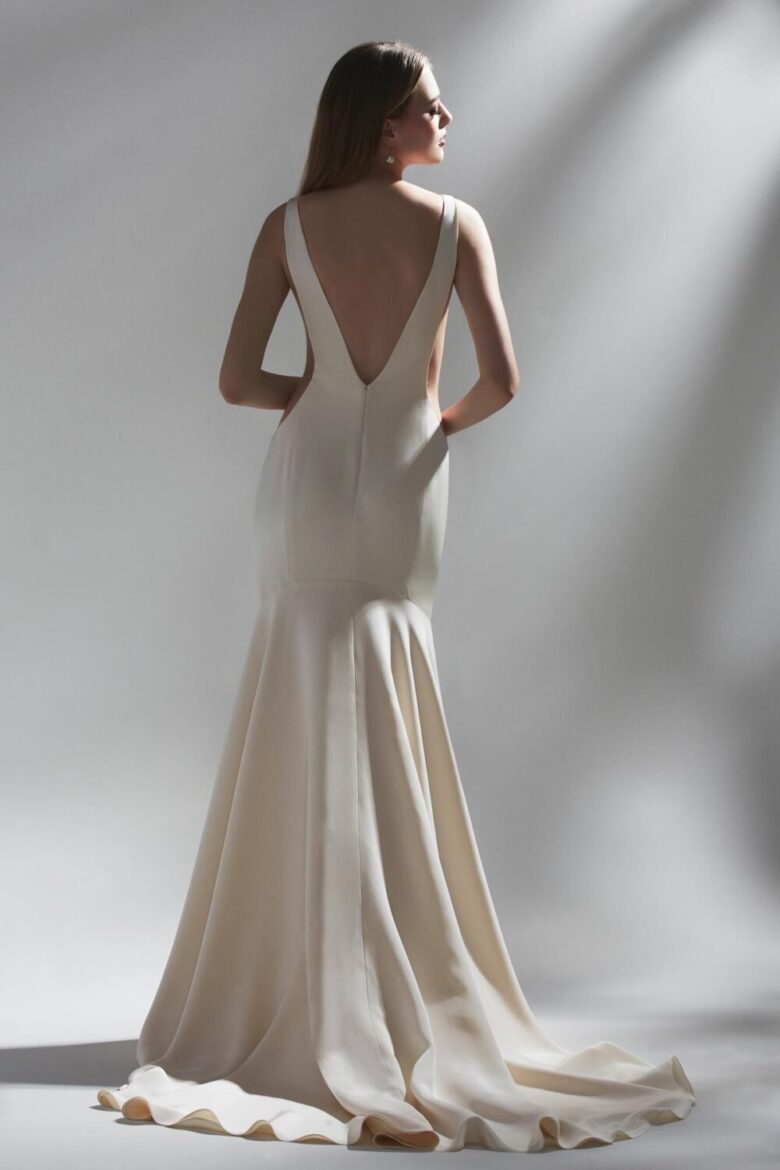 Minimalistic, simple, elegant, and sophisticated. It will show all your beautiful curves, and even though you are not a single girl anymore, that shouldn't stop you from looking hot.
Maggie Sottero Milan Jumpsuit $1,500-$2,500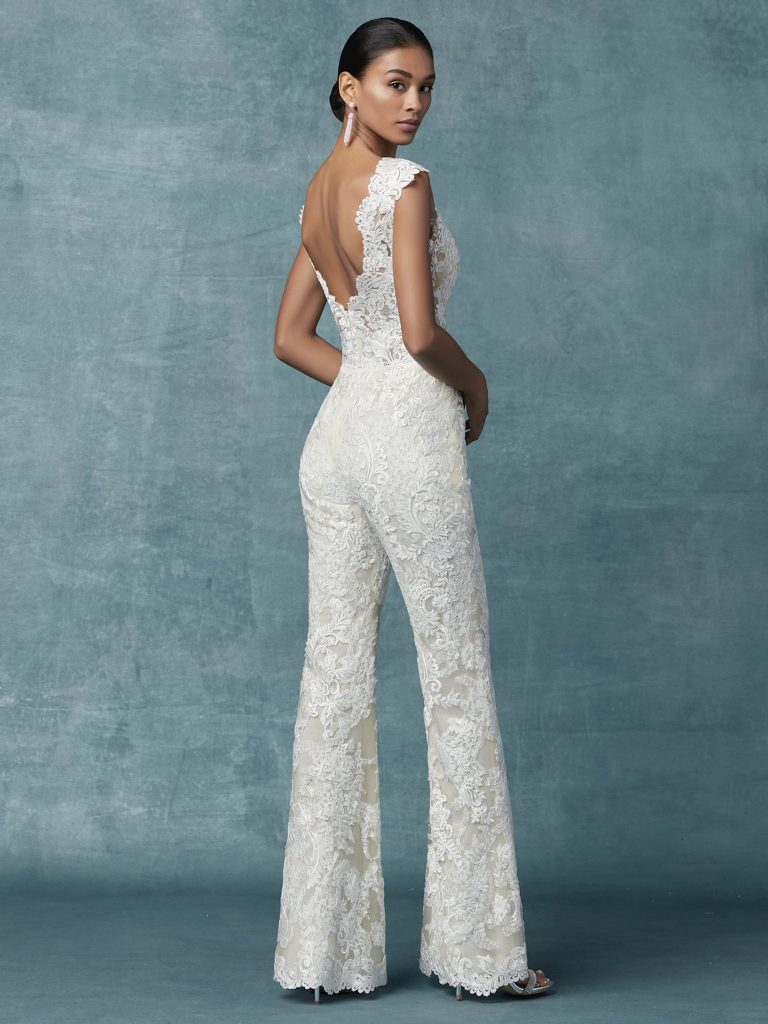 Yeah, you read it right – this is a jumpsuit. If you won't to get out of that traditional wedding, and go for something different, wild and still wedding-like, that you should wear this jumpsuit to your wedding. It is your day, so you should do and wear whatever you like. We highly recommend wearing a jumpsuit as it will show how unique you are, and you will be the talk of the year.