That fall wedding is slowly approaching, and if you haven't found the dress that will fit perfectly with the season, we are here to help. Fall is a very variable season, but it is mostly raining. What you need to think about first is the color of the dress. Most popular colors for a fall wedding are burgundy, purple, brown, gold, dark green and navy.
Some weddings have a theme, so if this one is also the case, then you should consider the colors that work the best. Material is also important. Since it is a colder wheater, velvet dress, satin, and some other heavy material are usually the best, but you don't have to wear that if you don't want to. If it is a hotter day, that a simple summer dress will suffice.
You can wear a dress with sleeves since you will, for sure, be warm. But if you want to wear a strapless dress, you can add a jacket or a bolero. The dress' design is also essential. If you're going to show off your body, then a tight dress is excellent. You can wear a mermaid dress, and if you want something different, then put on a simple dress with a wavy skirt.
Take a look at this fall dresses that we think are perfect if you are a guest on such a wedding.
Satin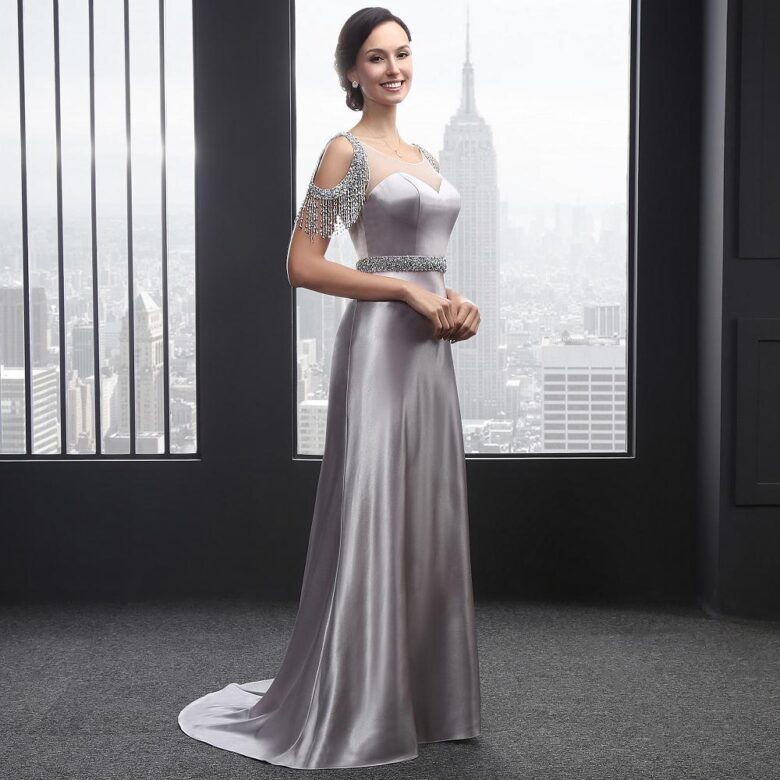 Satin is trendy these days. Minimalistic and straightforward, you can wear accessories after your desire. An A-line dress is perfect for anybody silhouette, and even the length of a dress, like short and long, look great on satin.
Floral print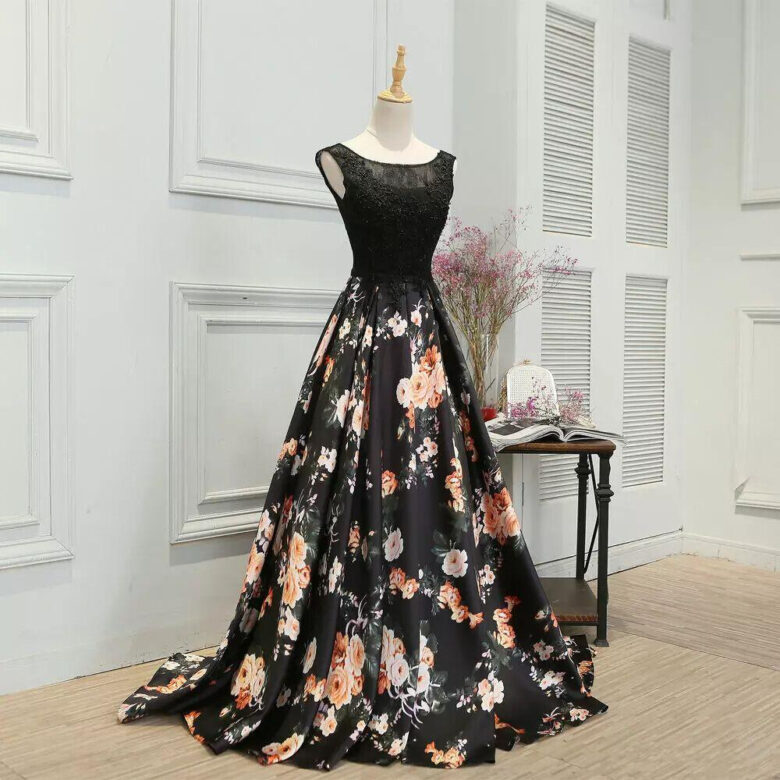 Even though flowers are more of a spring or summer details, it can also go great in the fall. For fall, you can get floral prints on darker shades, like black or burgundy. Red and orange are also amazing or a fall wedding, as they remind us of falling leaves.
Chiffon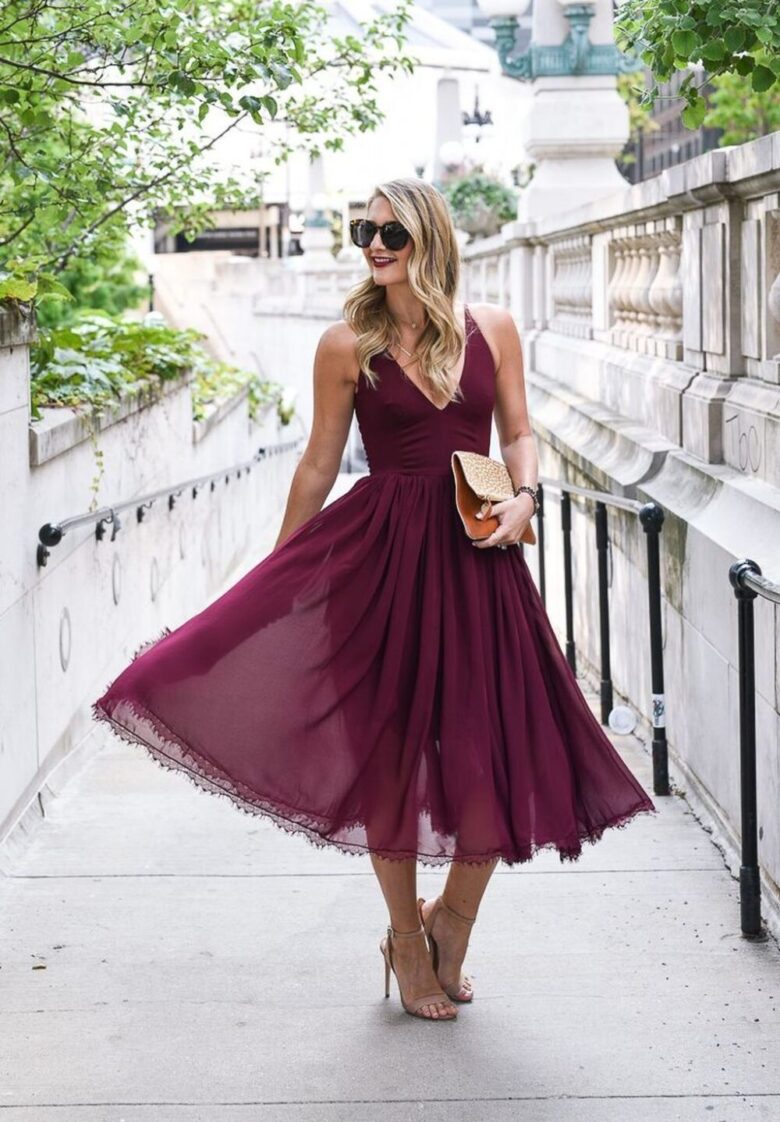 Chiffon is a light material, and it is excellent for summer and even fall. If it is going to be sunny on that day, then wearing a chiffon dress is an excellent choice. If you don't want to look too summery, get a dress in purple, burgundy, navy or a dark green color.
Velvet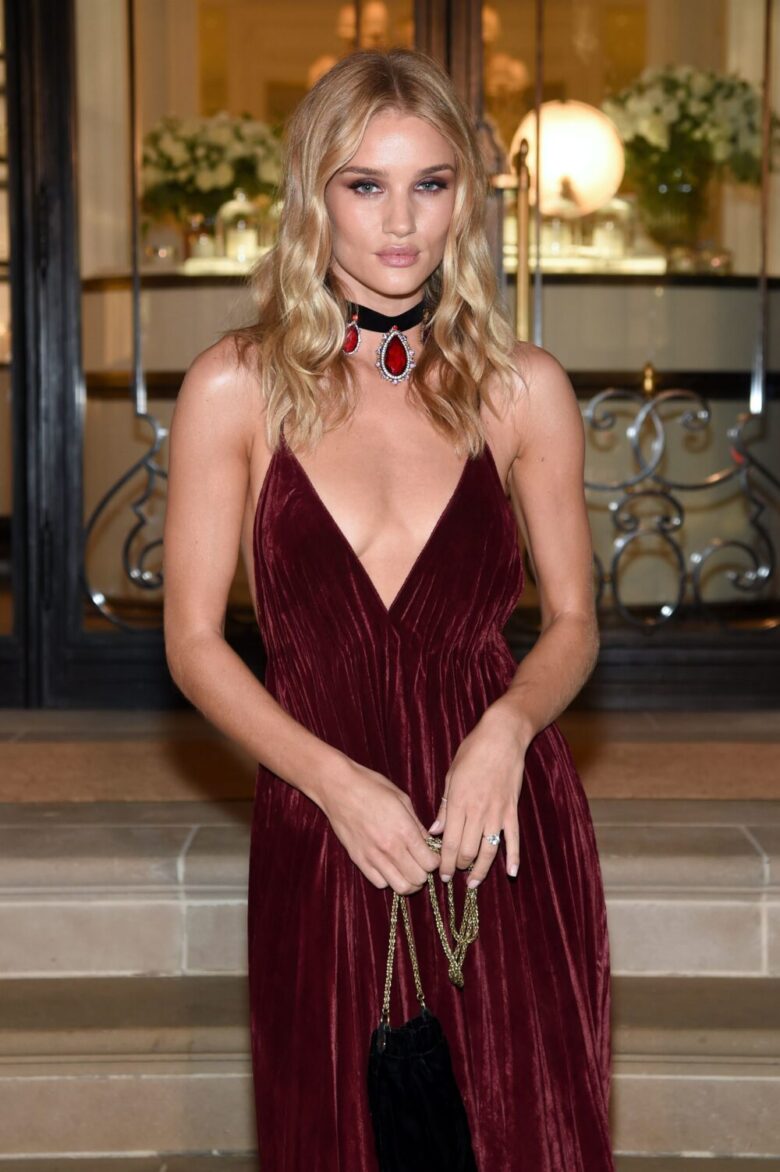 Velvet is for sure amazing for a fall wedding. A velvet black, blue, green, red and brown dresses are fantastic for such an occasion, and you can go for sleeves or without them. Spaghetti strapped velvet gown is an excellent thing to wear for any fall celebrations.
Wrap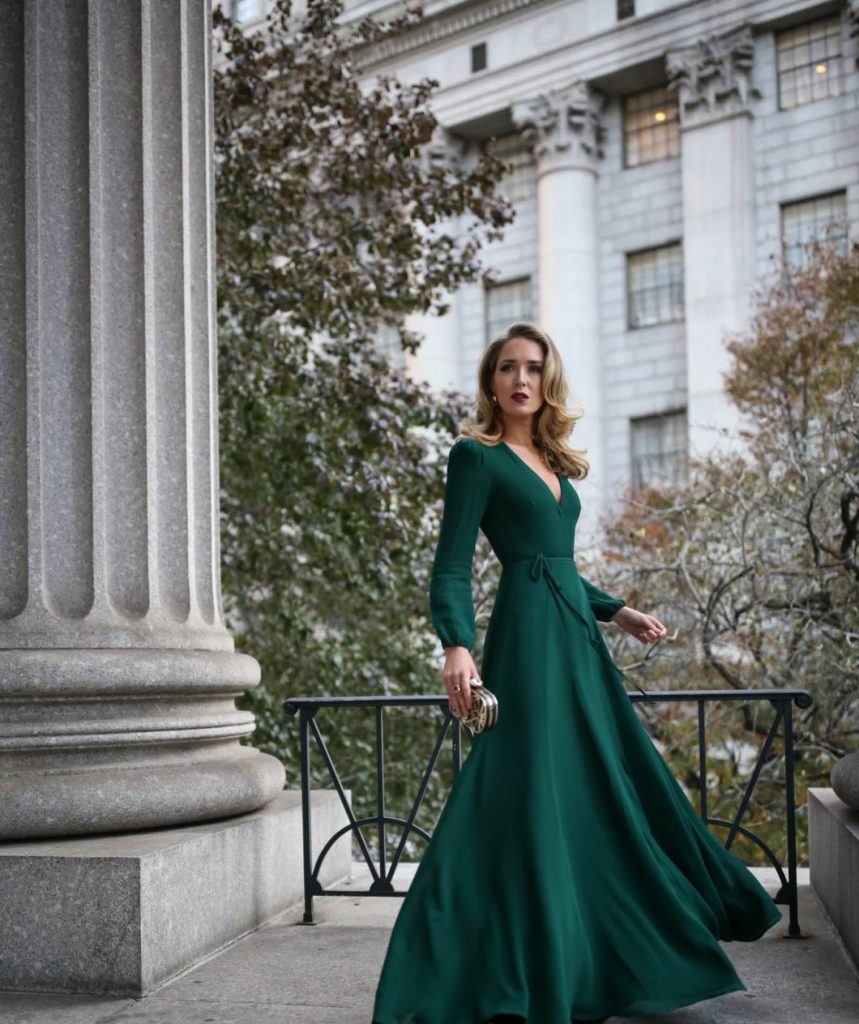 Wrap gown is tremendous or any occasion. You can go for various designs and tighten up after your desire, and you will, for sure, take all the invites breath away.
Short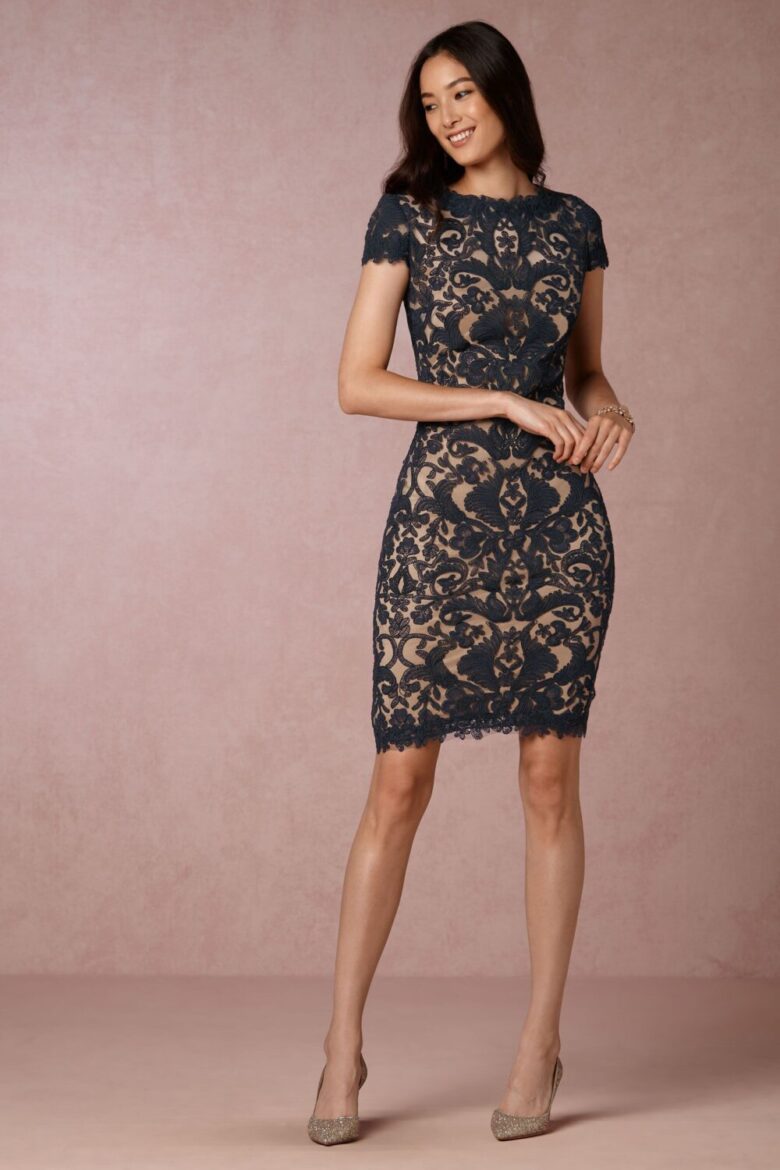 For a formal wedding dress, some say that wearing a short skirt isn't exactly suitable. But if it a semi-formal or some casual wedding, that you can wear such a dress without raising any eyebrows. You should also think about how short you want it to be. Knee length is one of the most fitting ones.
Lace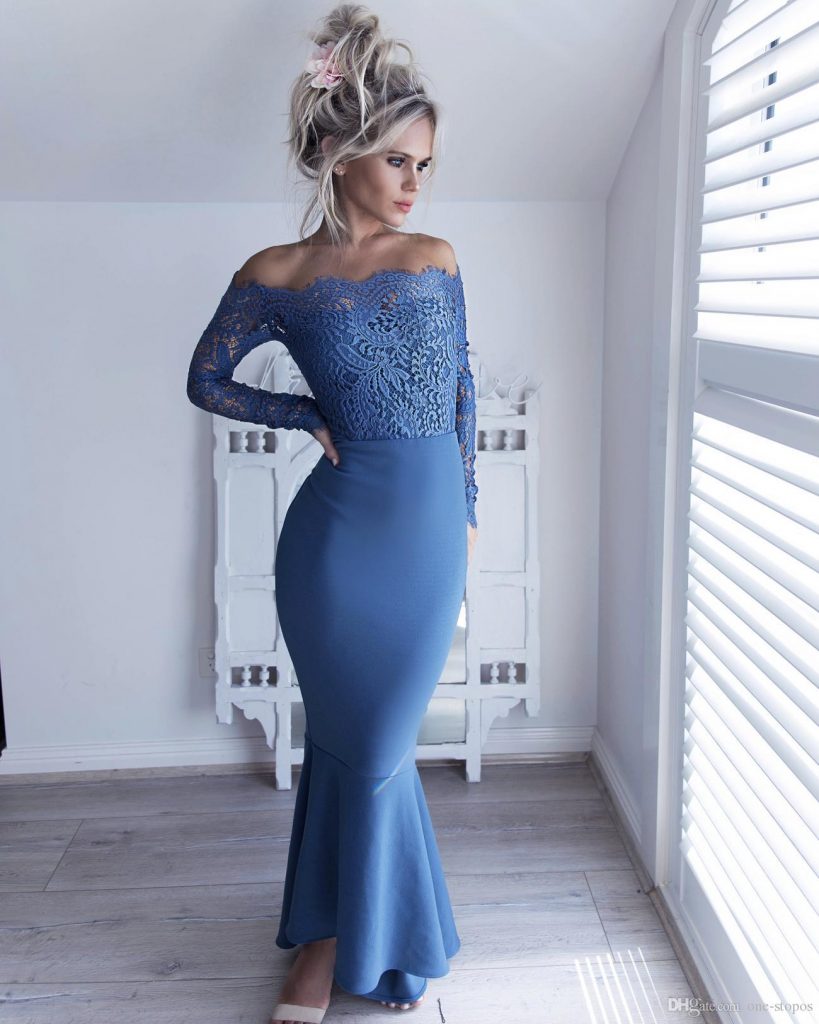 Everyone loves a lace dress. Lace reminds us of wedding parties, and you won't be making a mistake if you opt for a lace dress. It looks elegant, simple, and expensive, and there are numerous designs out there. If you don't want lace all over your dress, you can have a lace bodice combined with some simple skirt.
Of the shoulder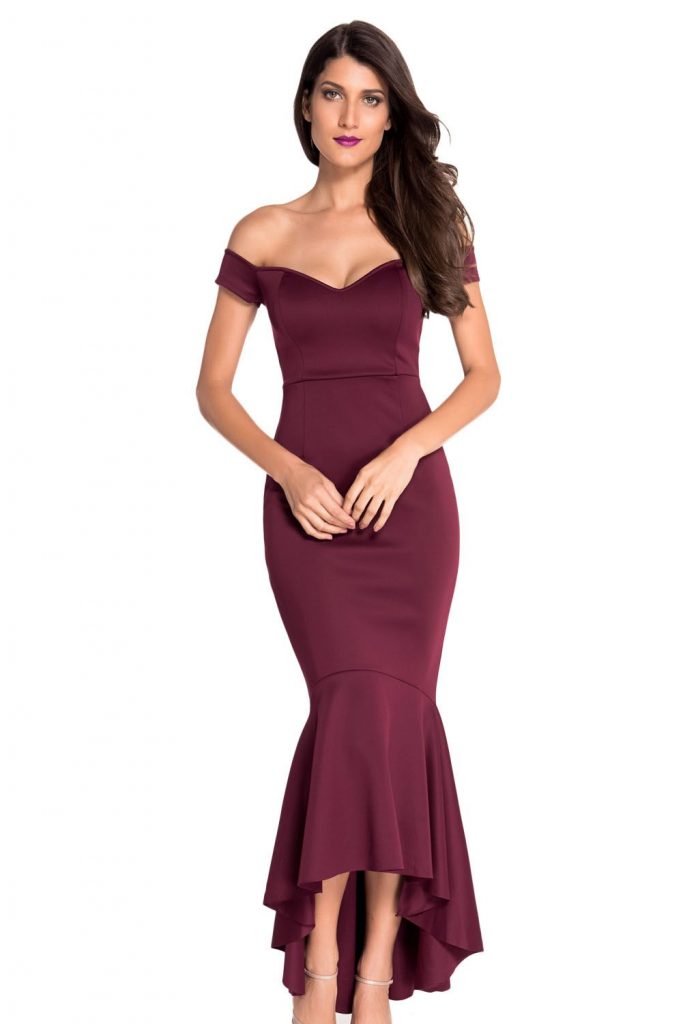 Off-the-shoulder dresses never go out of style. They are casual, yet classy and elegant, and are perfect for a fall wedding. Unless you have broad shoulder or big bust, that you should take into consideration an off-the-shoulder dress.
Two-piece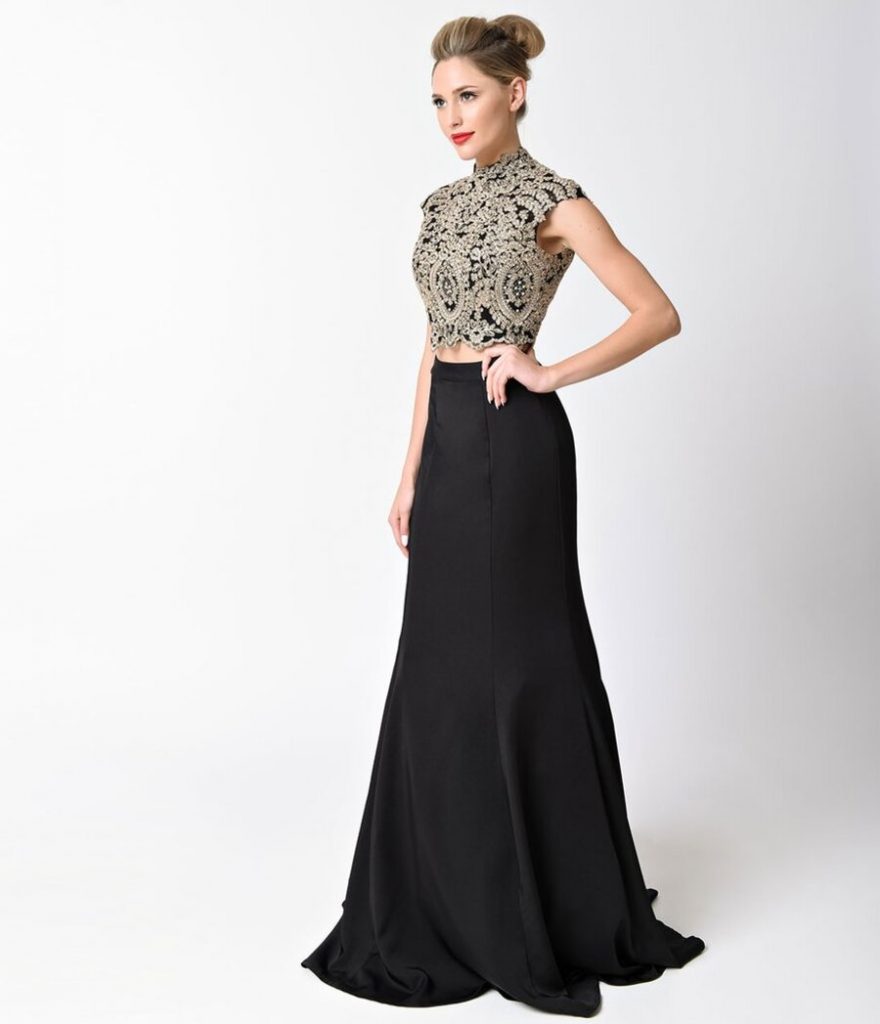 Two-piece dresses are still in. You can combine them whatever you want to, and you can even combine the top and bottom materials as well.
Jumpsuits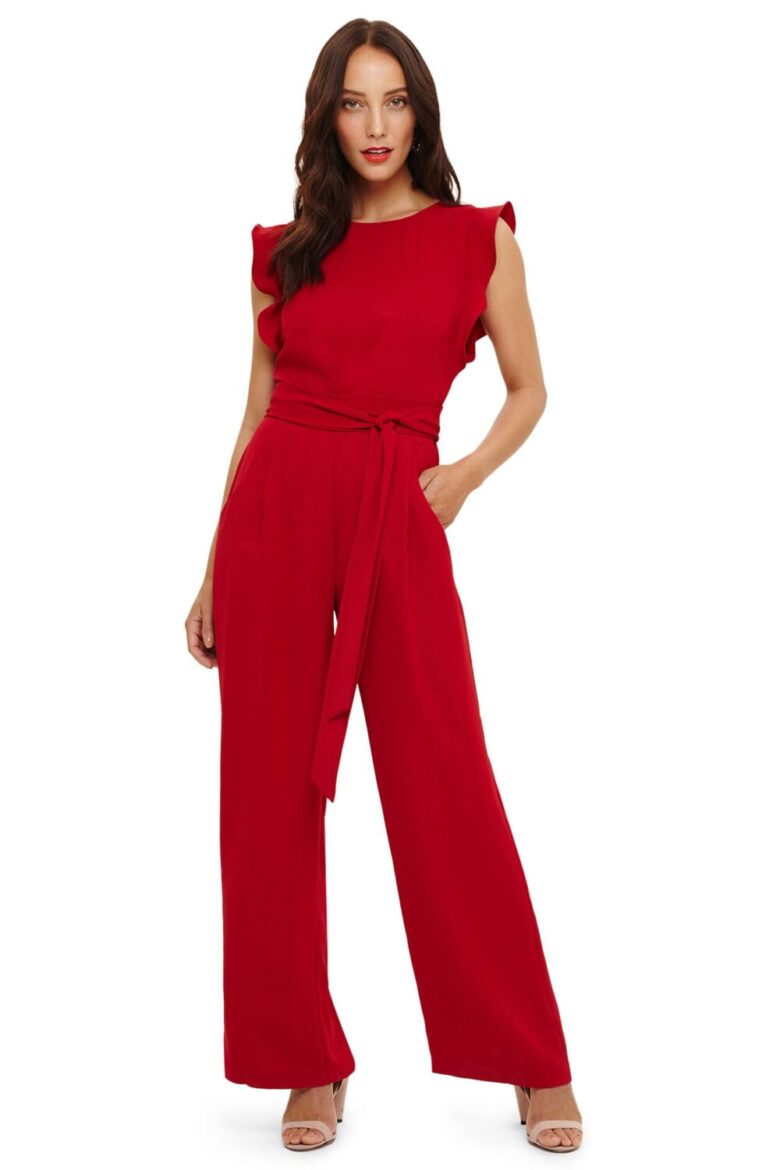 Jumpsuits are also very popular. Not many decide to wear them on weddings, but for a fall wedding, they work wonders. You will stand out in the crowd, but you won't over shine the bride.
Tea length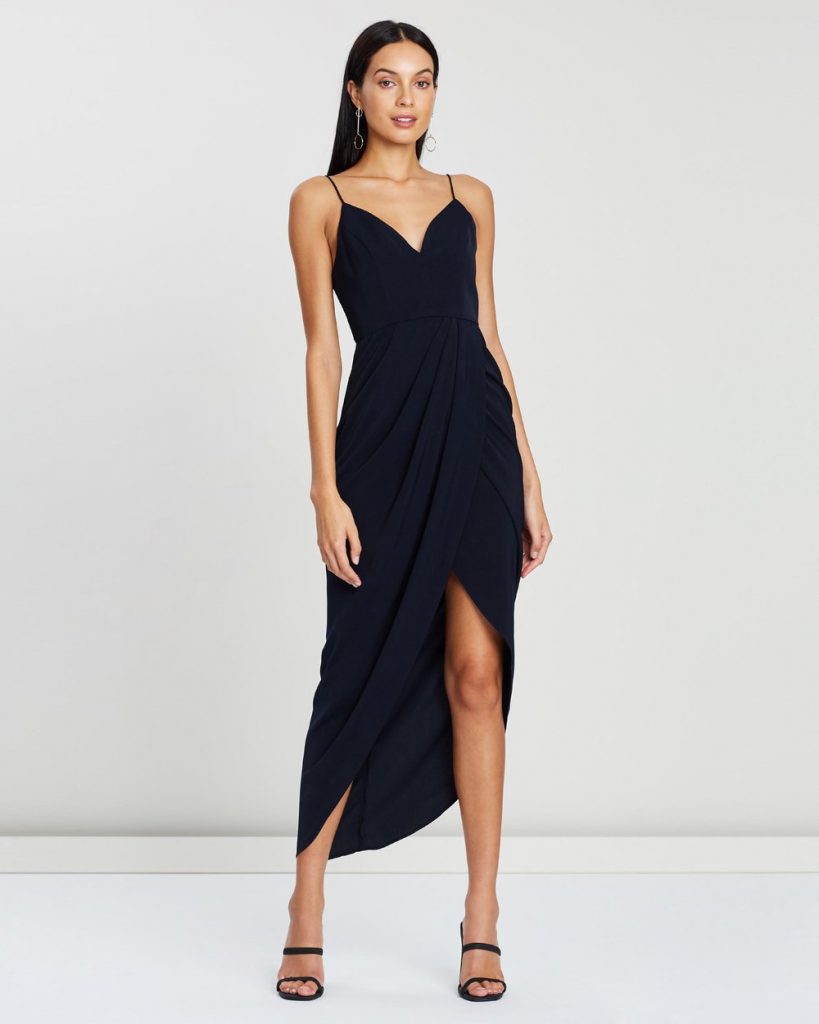 If you don't want to wear a short dress, and if you are not a fan of long length dresses, then a tea length is perfect for you. If you want to look more sensual, then go for a cover silhouette. You won't be making a mistake if you or this type of dress, as it is very classy and simple at the same time, and it makes a fantastic option for a fall wedding.