Not everybody wants to have a fairytale wedding. Some want to have a traditional or elegant wedding party.
And that is what they want to look like. Elegance is overshadowing tradition when it comes to weddings nowadays, and we also think that's how a perfect wedding should look like. When it comes to wedding dresses, elegant ones are still sitting on the throne.
Have a look at these ideas and wedding dresses that we think are the best in representing elegance.
1. Sheath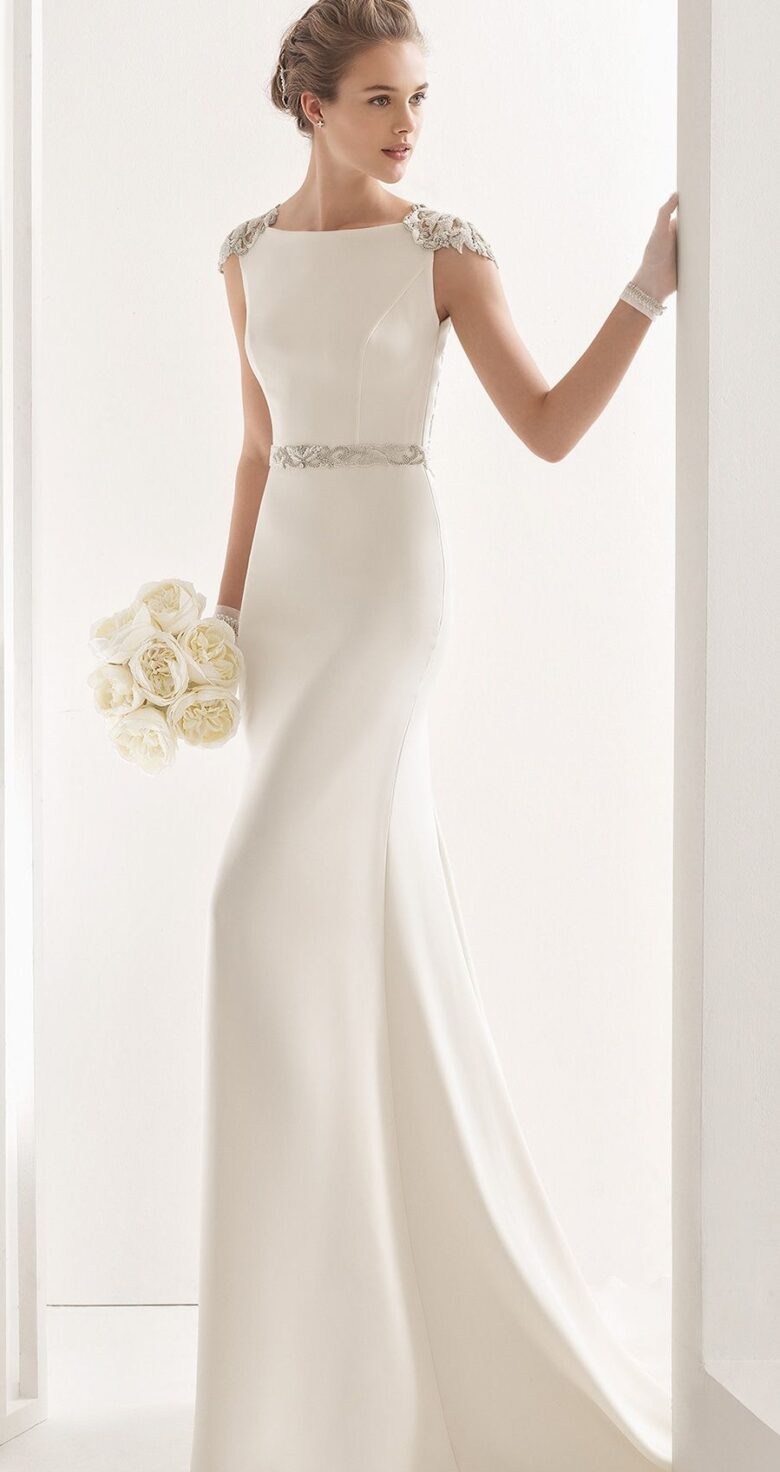 Rosa Clara made this elegant, chic, minimalistic, and satin wedding dress. The belt and covers are what add an elegant touch to this wedding dress.
2. Slim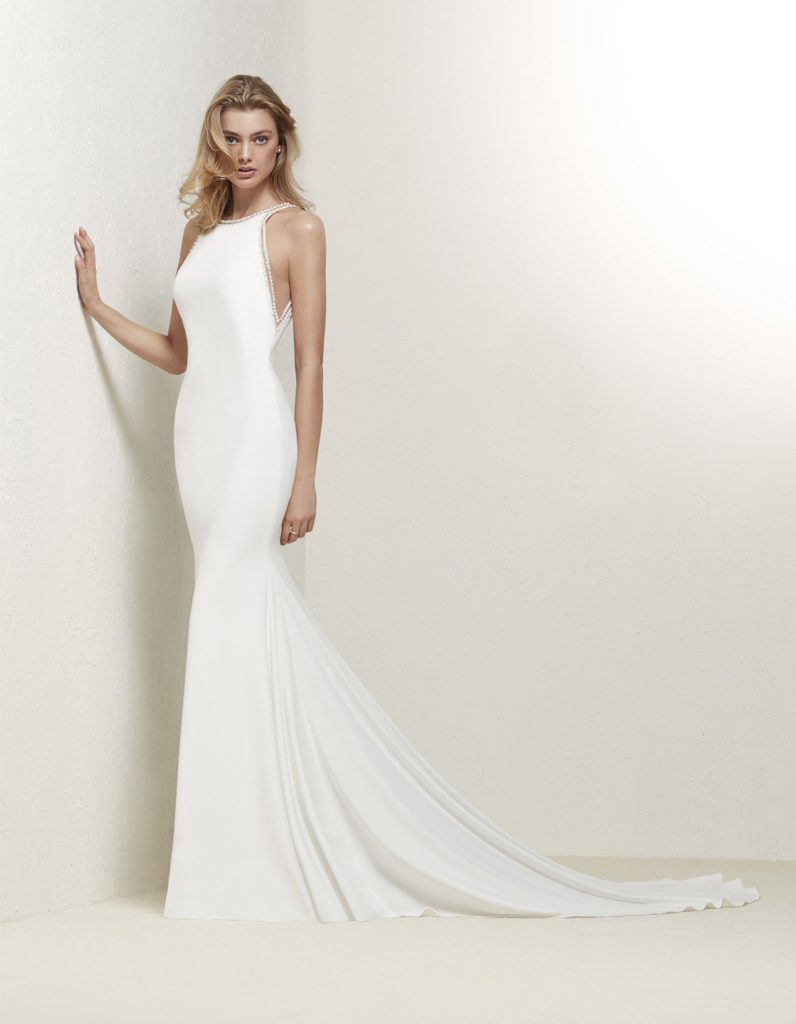 Raffaele Ciuca's design. Sleek satin material and the bottom length of the dress are fabulous. If you are fit, tan this dress will look flawless on you as it accentuates your body figure.
3. Chiffon and lace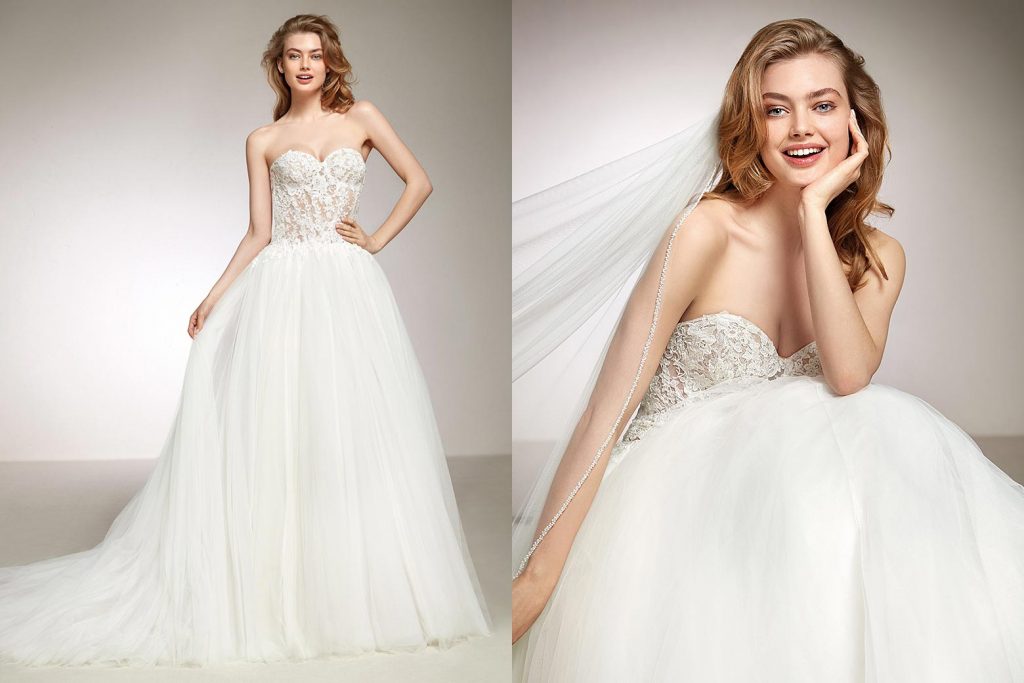 It is a known fact that chiffon and lace go amazing together. You can have a strapless lace bodice with a chiffon skirt, and you will look fantastic.
4. Two-piece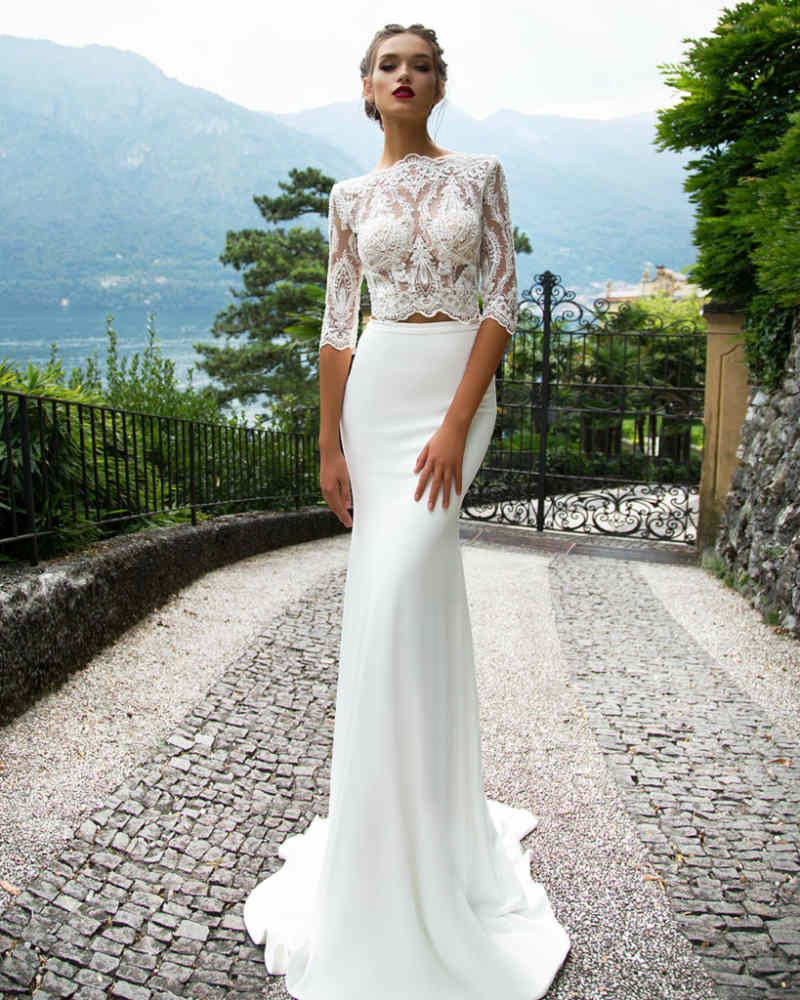 Two-piece wedding dresses are trendy this season. This kind of combination from Milla Nova, with a beautiful lace top and a sheath skirt, is just to die for.
5. High neck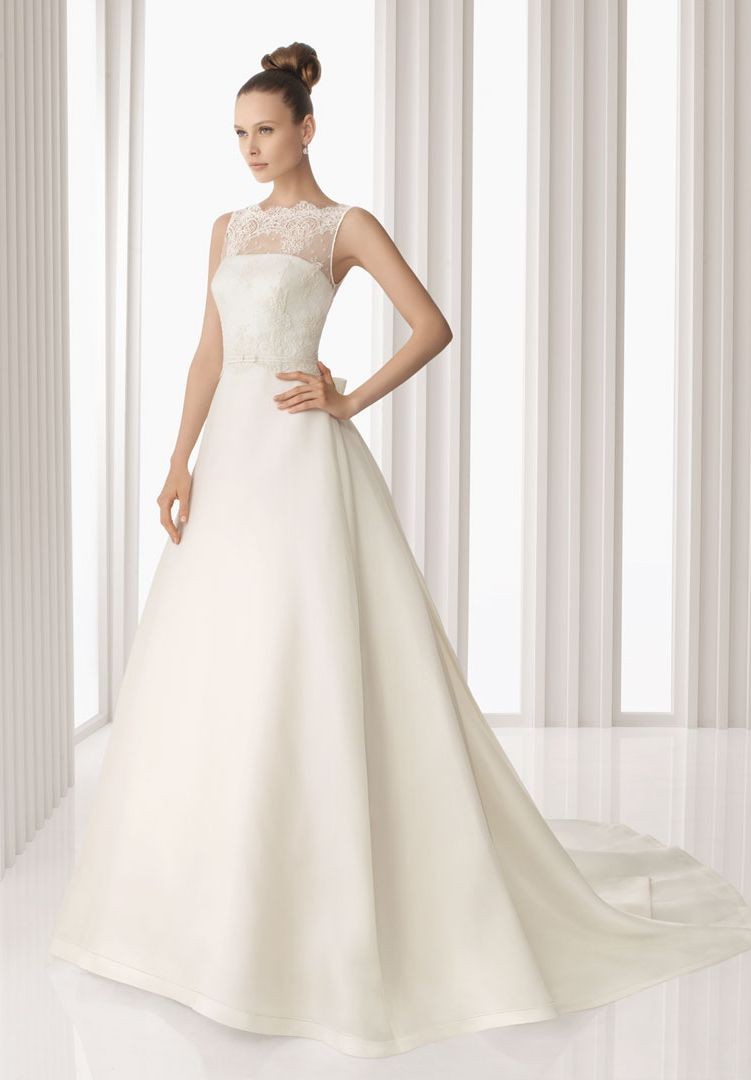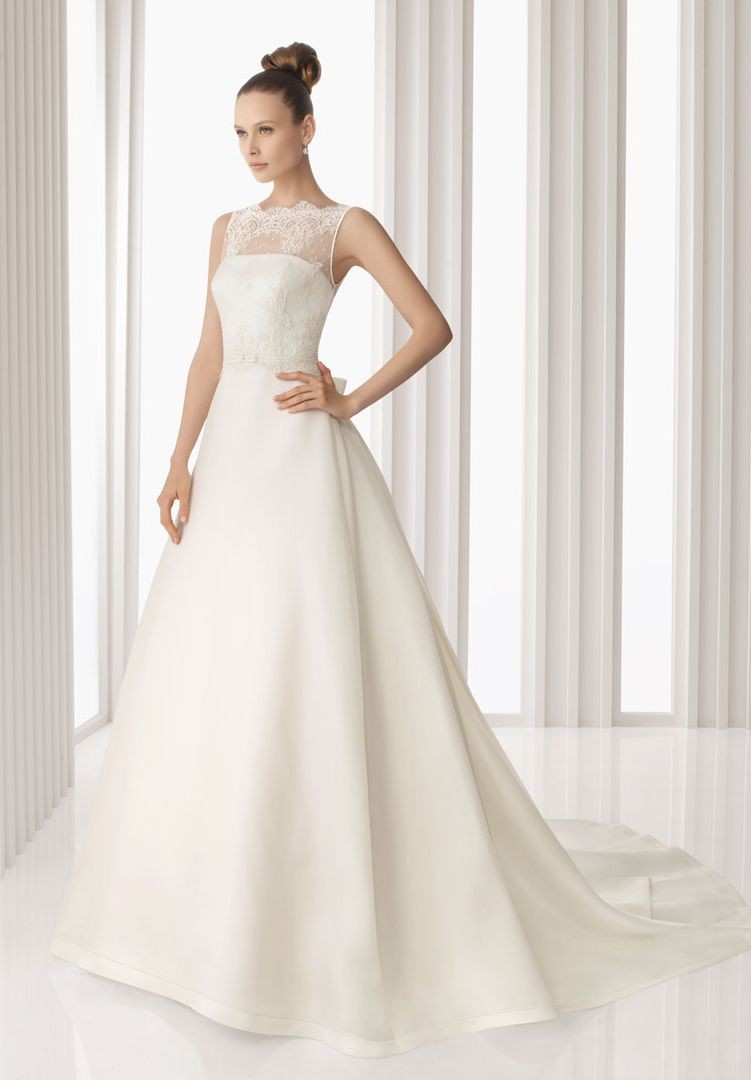 High neck bodice with a flowing skirt is made for those who do want to look elegant, but also feel like a princess.
6. Neckline

Plunging V-neckline is bringing your sensuality and femininity into the frame. The best combination is a lace bodice with a thin chiffon skirt.
7. Luxurious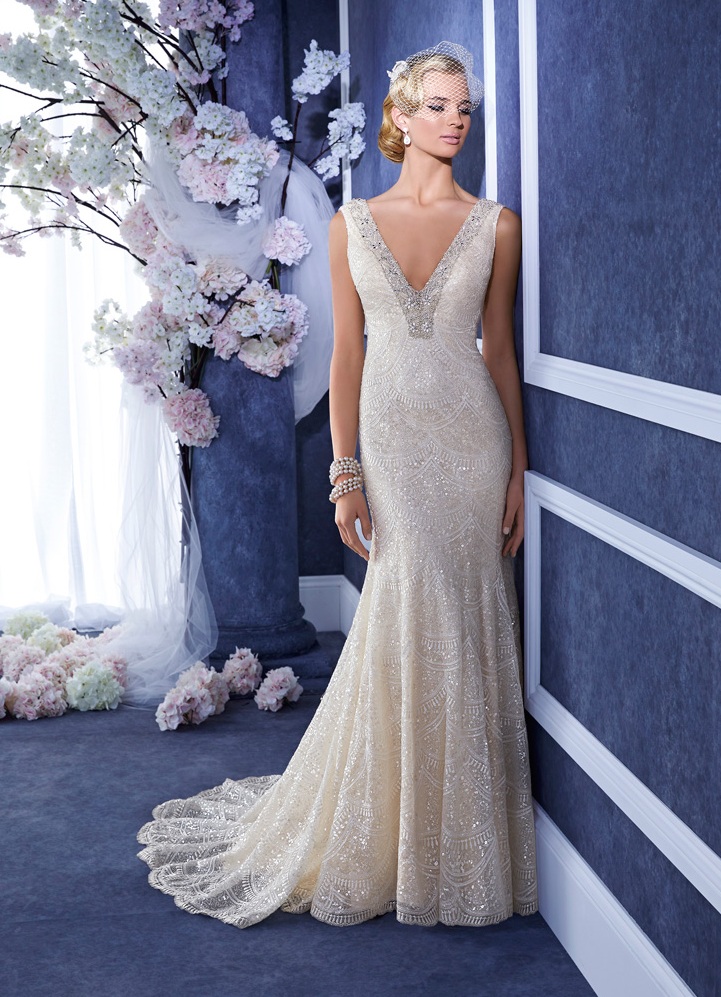 Sheath lace wedding dress embellished with breading and sequins is a fantastic wedding dress your elegant wedding celebration.
8. Simple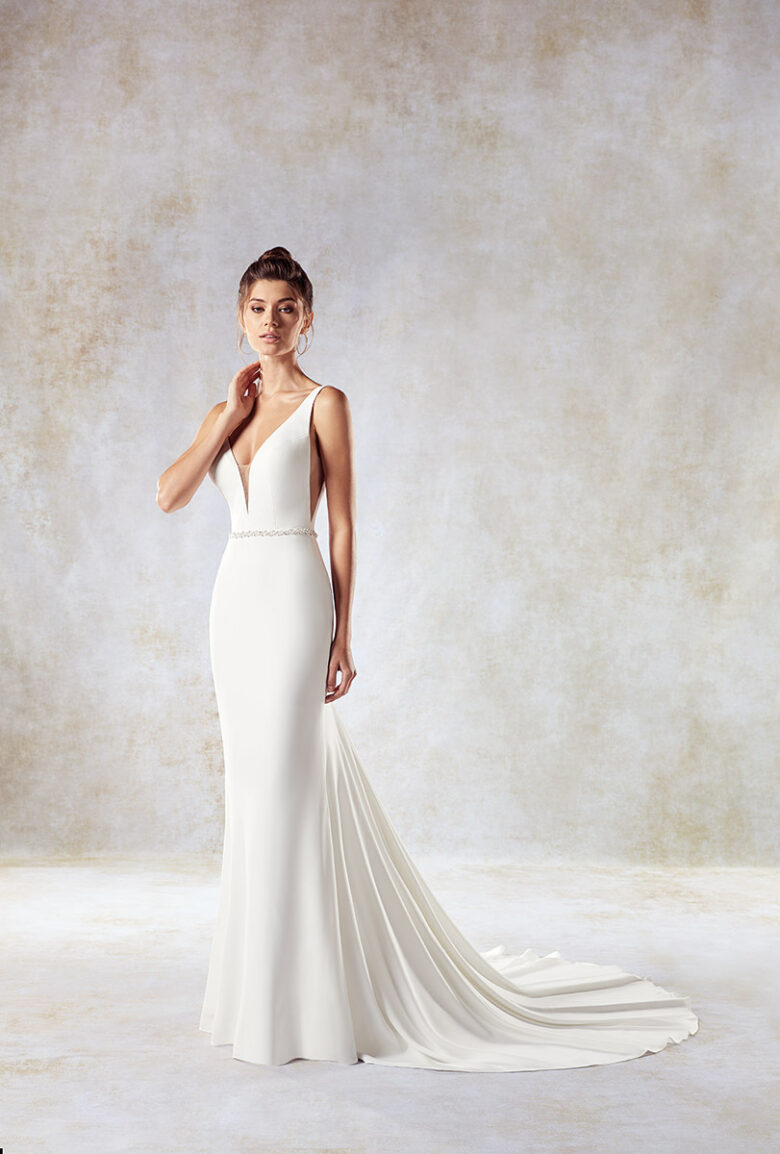 This wedding dress may look simple, but you, for sure, won't. You will look stylish, adorable, and everyone will believe how you just came out of a bridal fashion magazine.
9. Fancy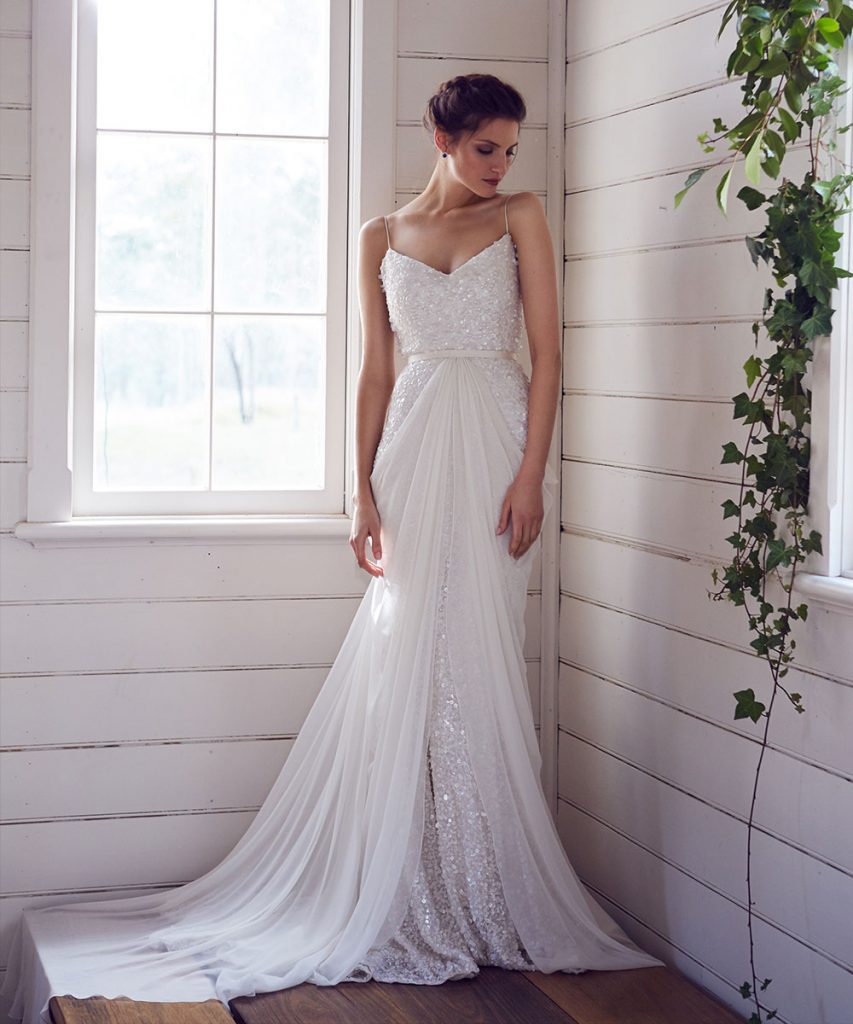 Elegance and luxury combined. Beaded sheath dress with spaghetti straps are to die for, and the upper chiffon skirt makes this dress pure art.
10. Greek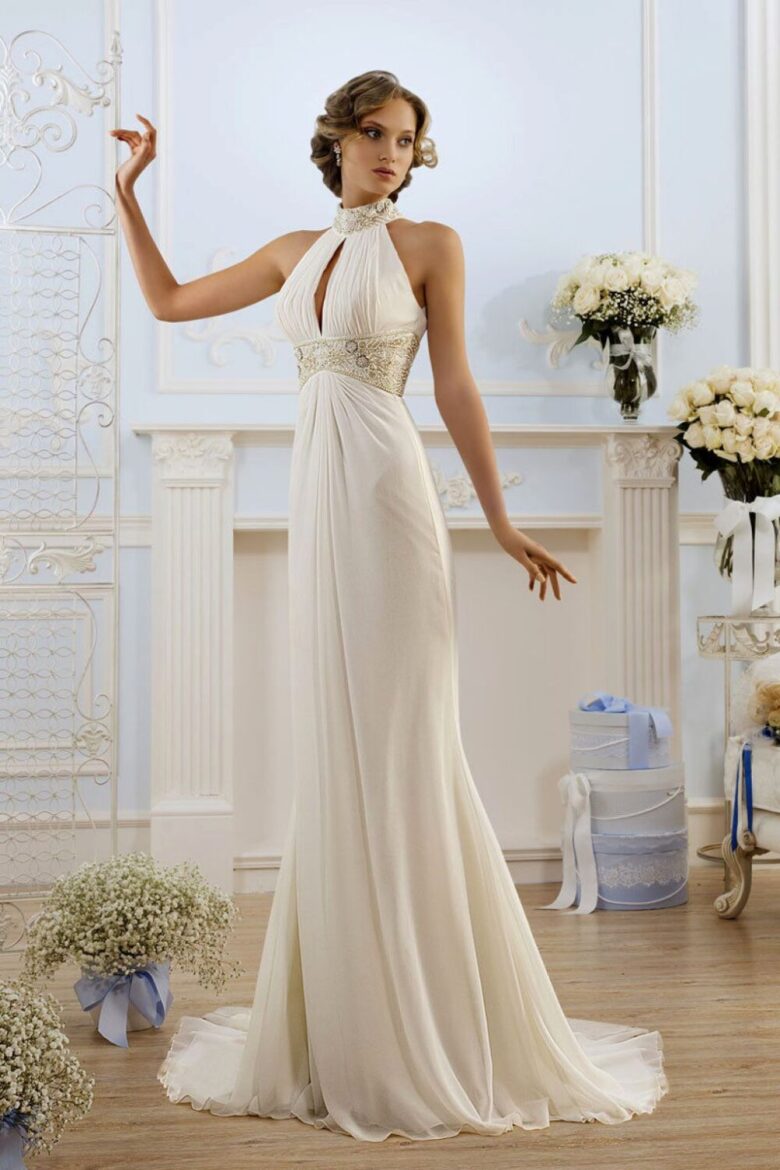 If you want to feel like a goddess, then this kind of a wedding dress is just made for you, due to its gold beading ion the upper part of the dress.
11. Mermaid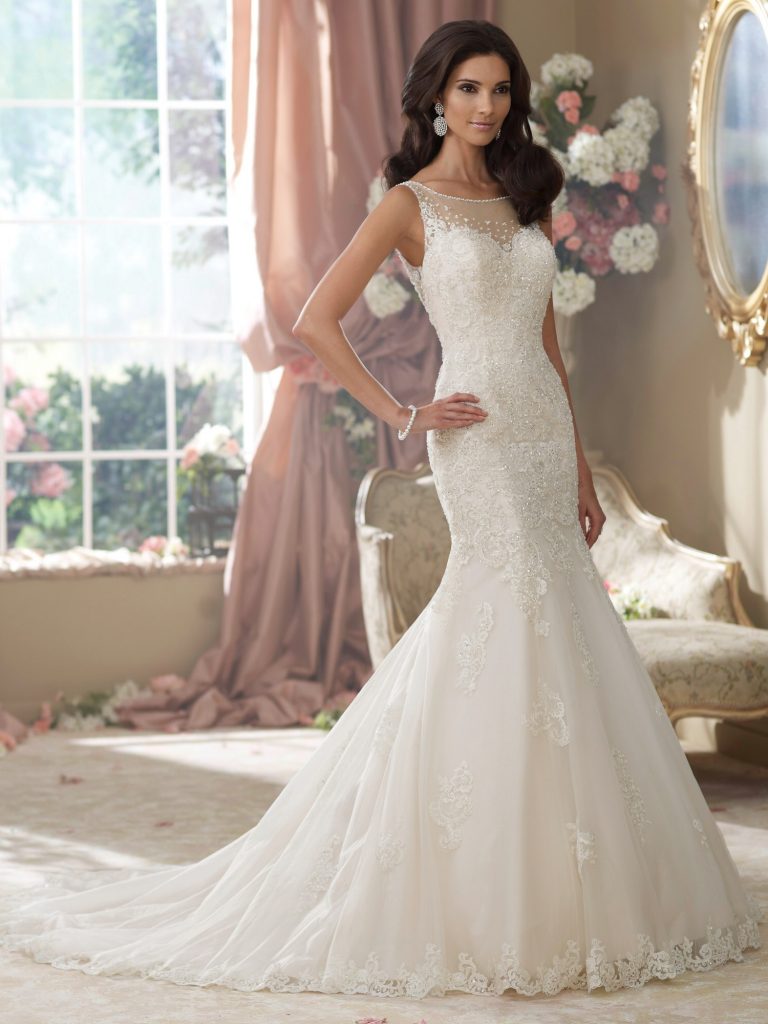 Mermaid is very trendy. David Tutera is the creator behind this masterpiece – lace wedding dress with beading and train. Truly amazing.
12. Lace bodice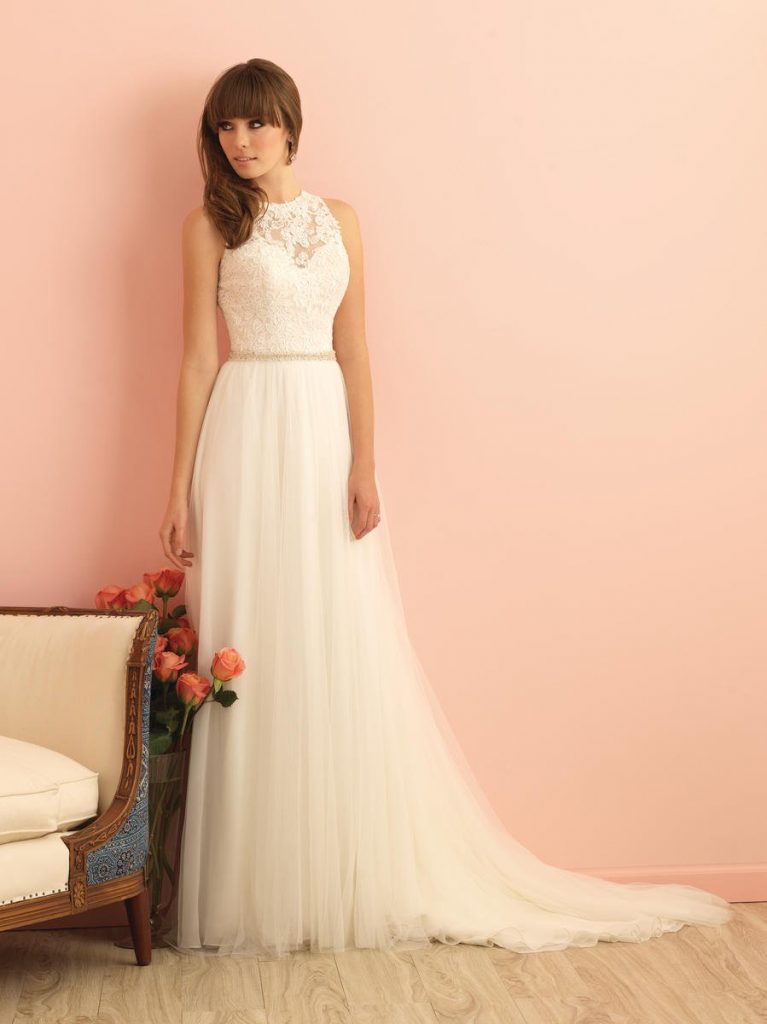 Allure Bridals created this tulle skirt and lace bodice wedding gown. Even though the bottom part is simple, its accent is on the upper part, which is just fantastic and elegant.
13. Neckline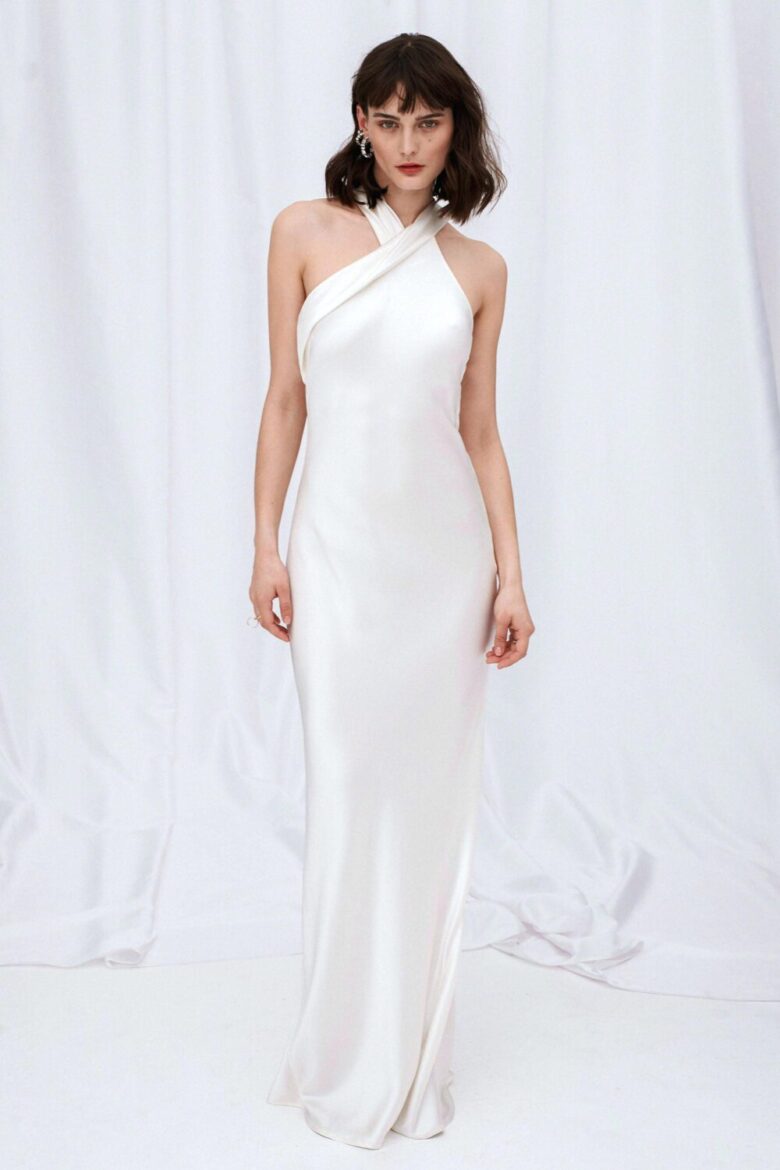 When you add an exciting neckline, the whole dress doesn't matter, as the accent is on a classic halter neckline. That is more than enough if you are looking for an elegant wedding dress.
14. Lace mermaid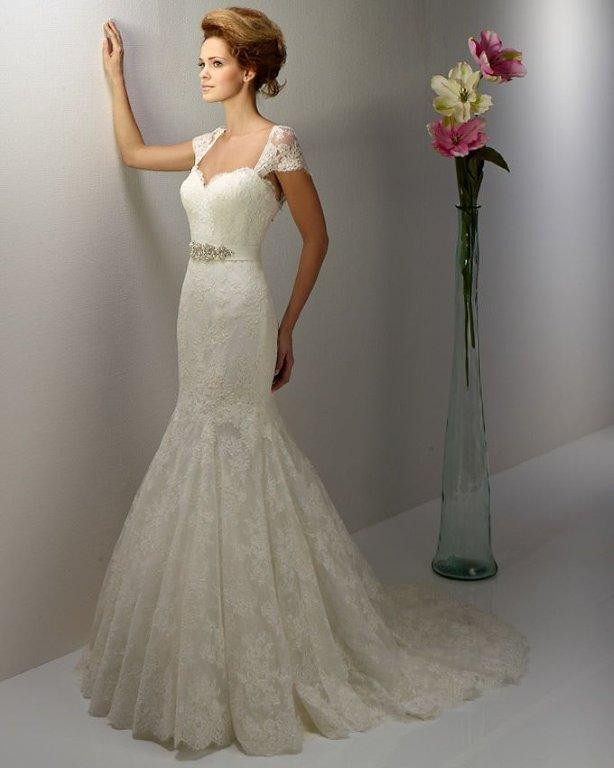 Entirely made of lace, this mermaid gown makes you look very sophisticated. Cap sleeves and embellished waistband are giving a special touch to this wedding dress.
15. Long sleeves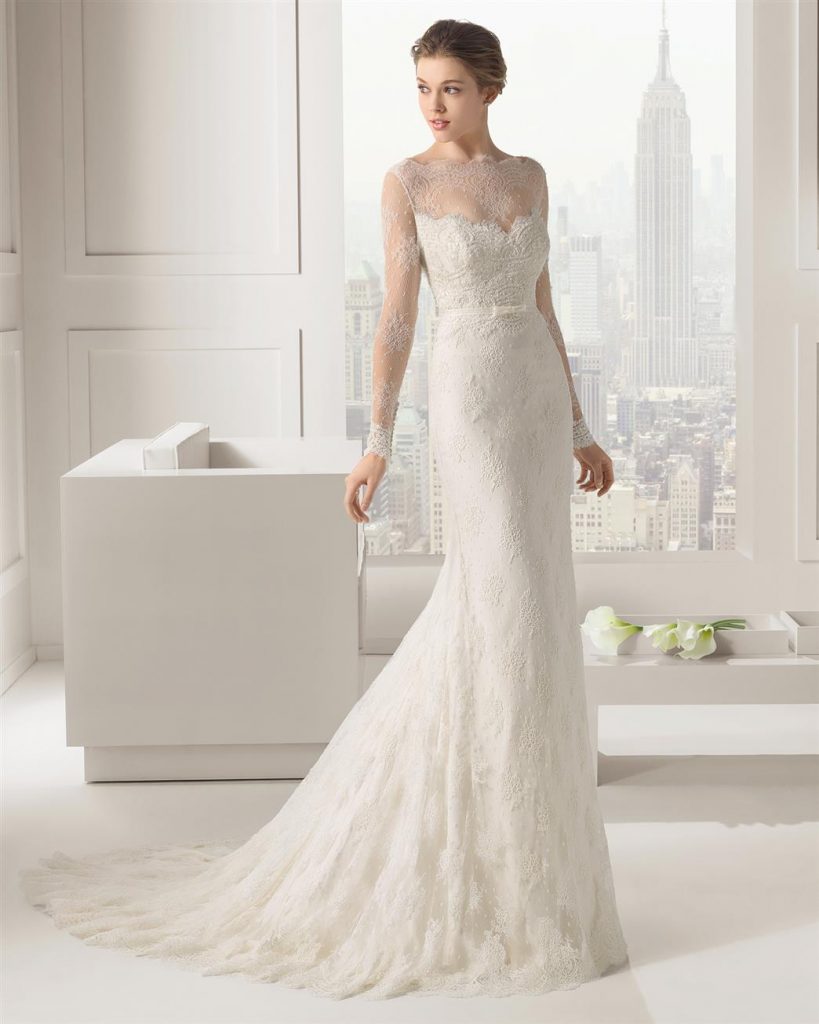 Long sleeves always give you that elegant and classy feel when it comes to any dress. On this particular dress, thin lace and small pattern are fantastic for that sleek feel.
16. Off-the-shoulder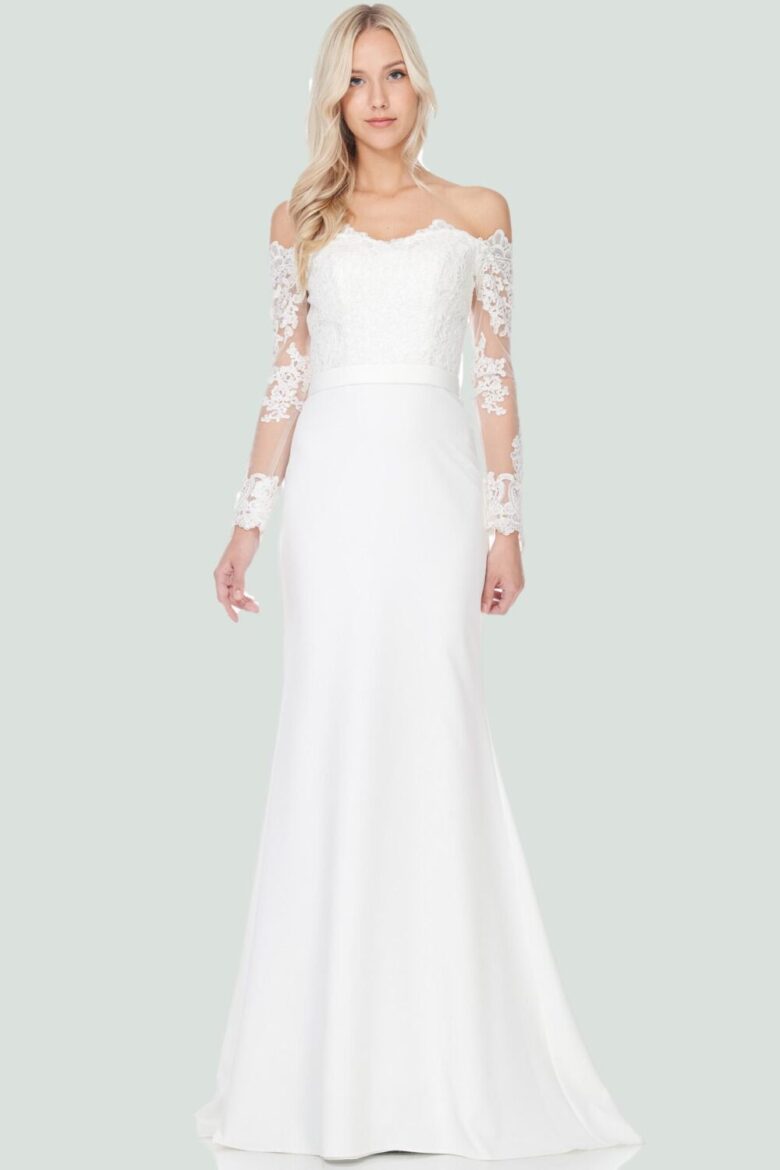 Off-the-shoulder dresses never go out of style. They have always given that classy feel to the dress, and this kind of wedding dress, with a satin skirt and a lace bodice with long sleeves, is just screaming elegance.
17. A-line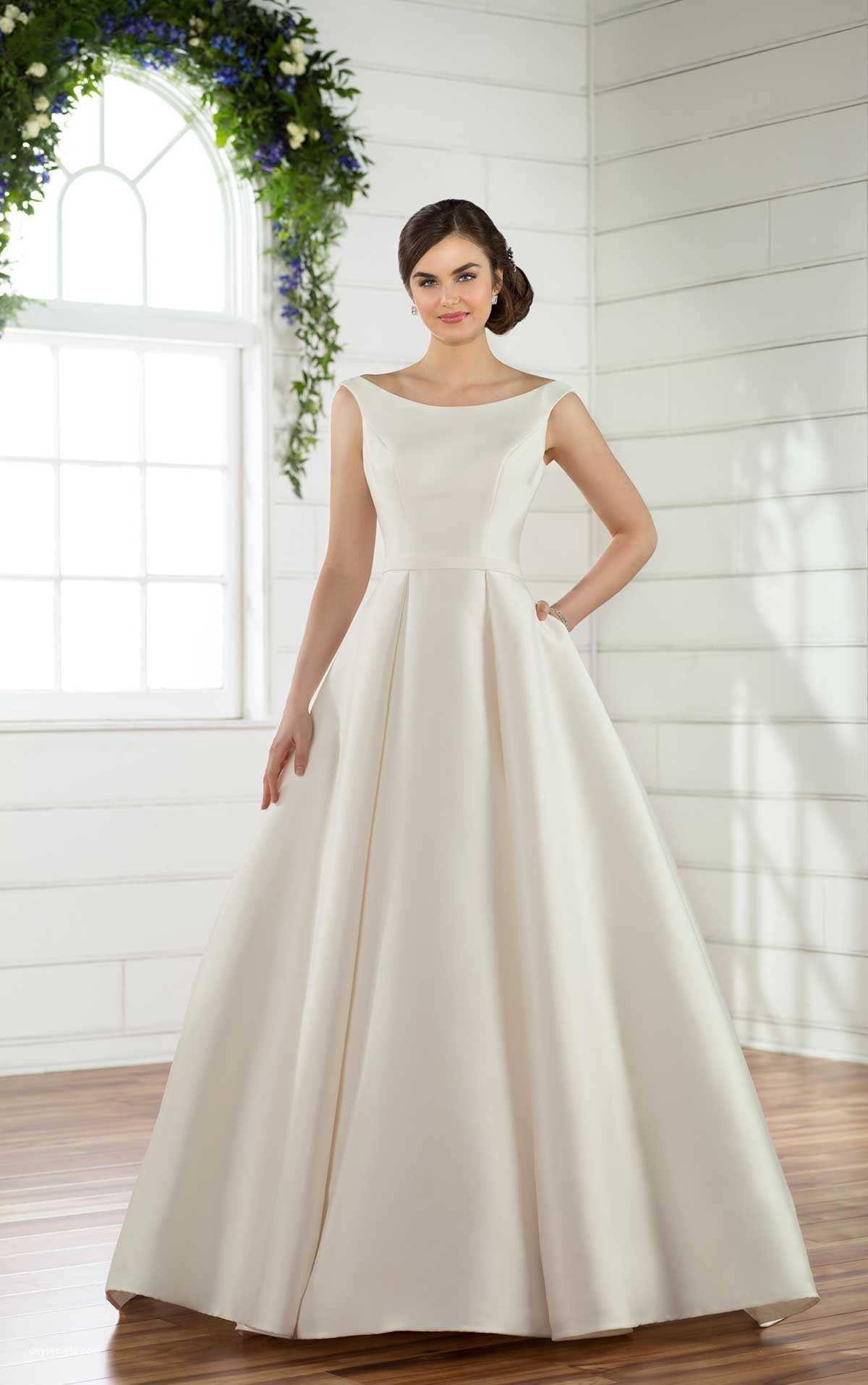 If you don't want to have anything on your dress, and still look elegant, then go for this kind of wedding dress. Maggie Sottero is behind this fantastic creation; A-line minimalistic wedding dress with no beading or any embellishments.
18. Illusion neckline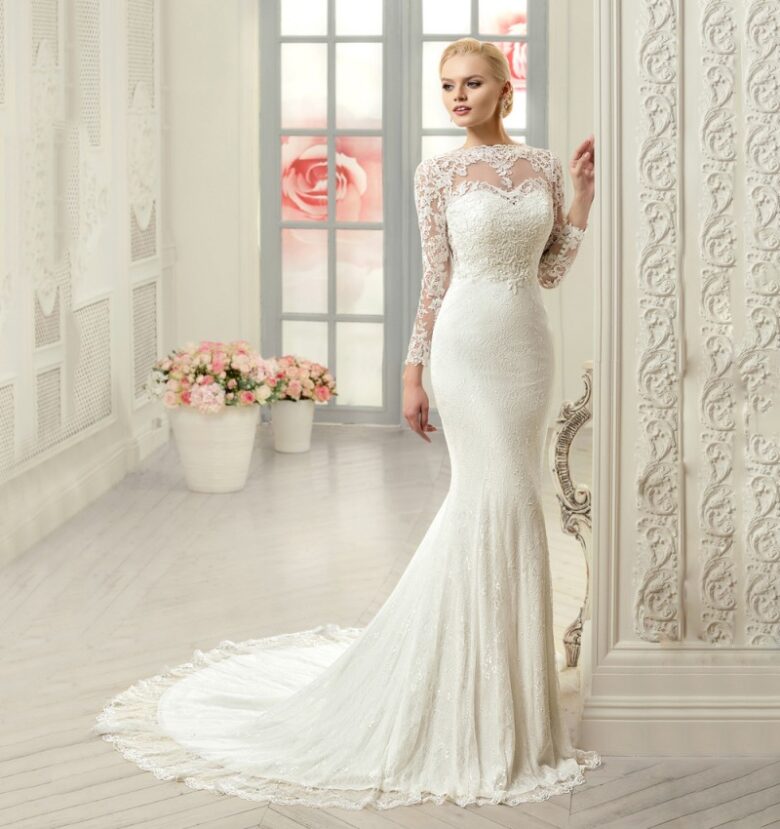 It may seem like it isn't much, but when you look closer to the neckline, you will realize just how unique this wedding dress is. Elegant lace in sheath figure is just taking our breath away.
19. Sexy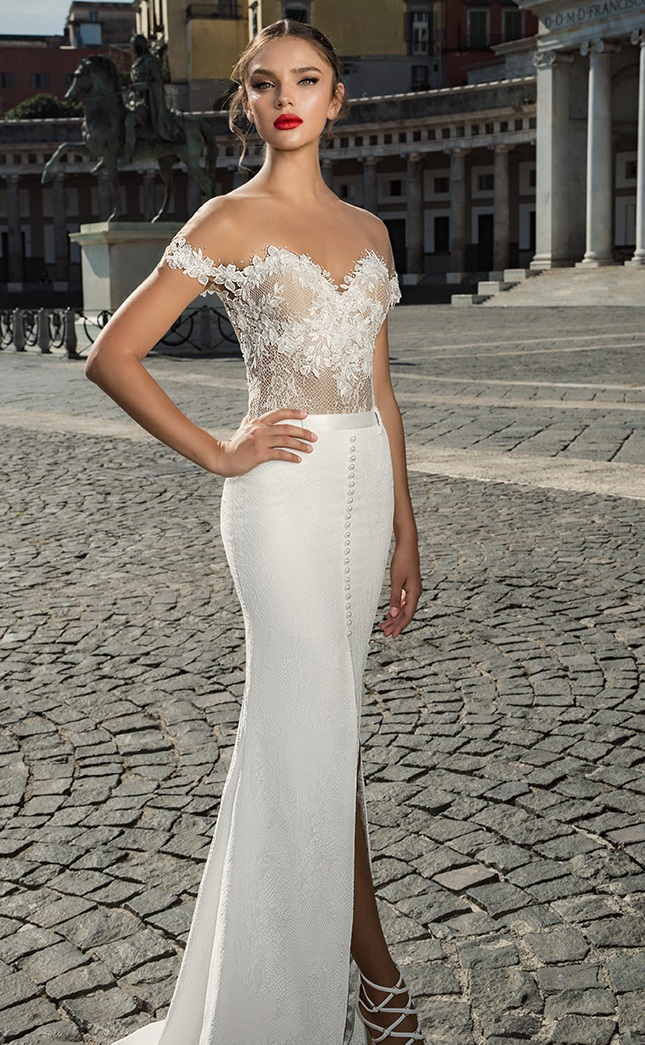 Sexy isn't always a bad thing, and hot can make up for elegance. This illusion bodice and sheath skirt and creating a sensual and sophisticated look at the same time. Also, the off-the-shoulder moment is present as well, and that is what makes this wedding dress classy.
20. Lace with sleeves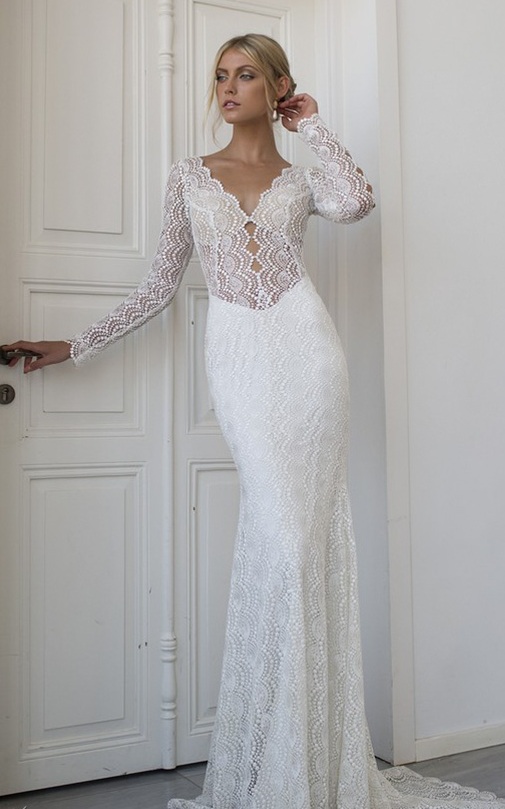 Riki Dalal is the designer, and he made this lace wedding dress with long sleeves elegant and intriguing. The upper part is what makes this dress unique, so if you want to look sophisticated, try wearing this kind of clothing.
21. Lace with V-neckline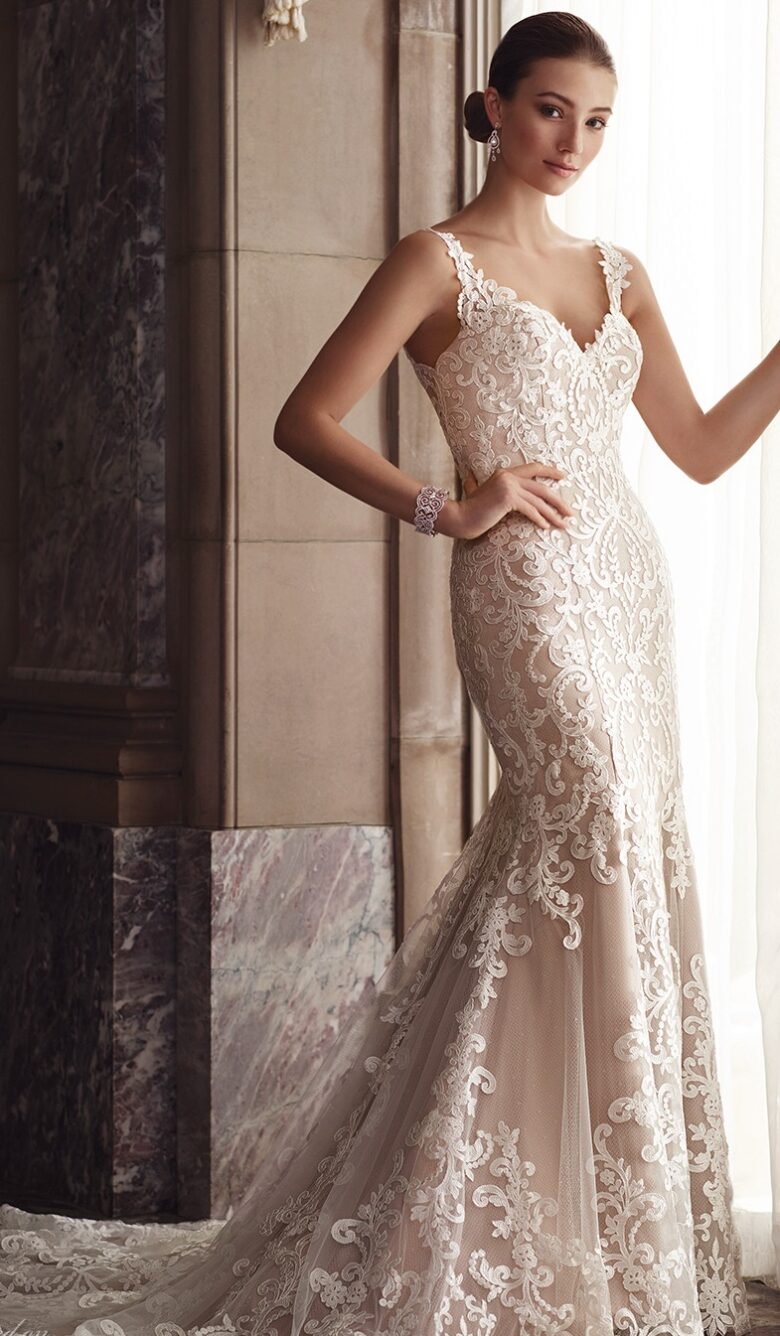 This type of wedding dress has lace with V-neckline, and it is a mermaid gown. The neckline isn't as deep so that you won't look cheap in it. Instead, you will shine and glow all day, and you will for sure be the talk of the year. In a good way.