Are you planning your wedding and want it to be as enchanting as possible? Are you a fan of luxurious dresses that will for sure turn heads? If you are a soon-to-be bride and you are in search of a perfect wedding gown, you should check out this list that we made to make your task a little easier. Read on to find out which wedding dress out of these eleven incredibly lavish ones is the best for you.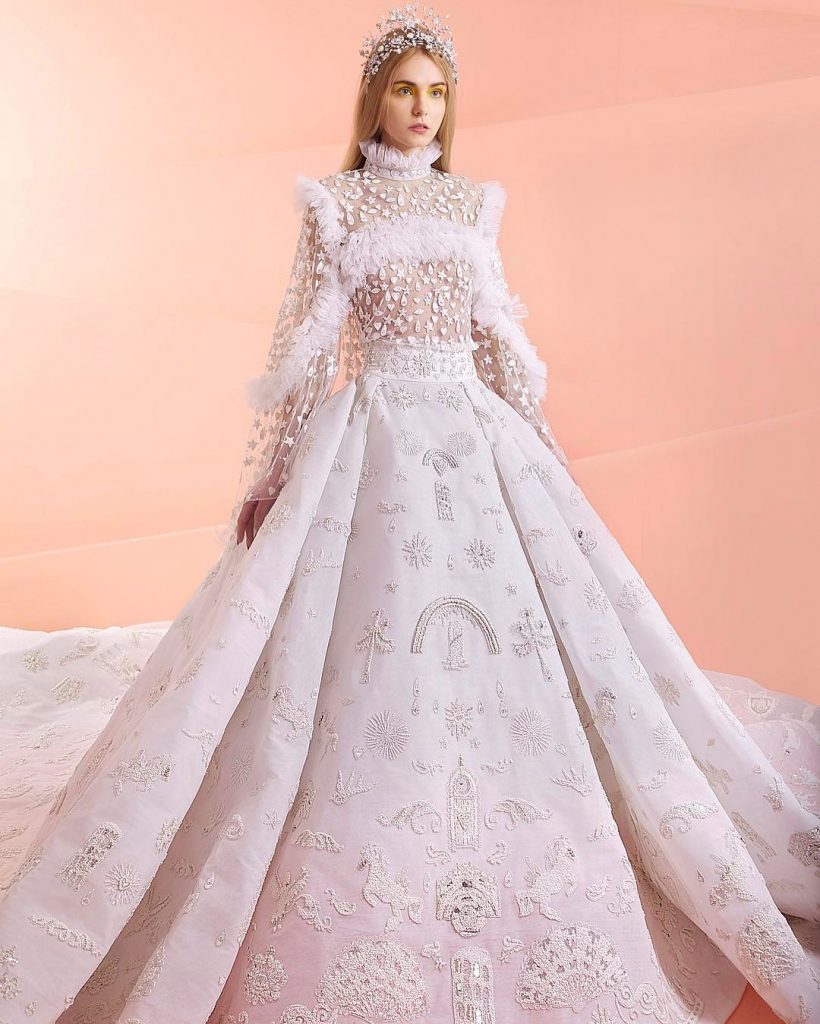 11. This beautiful gown by a Lebanese designer named Rami Kadi is embroidered with incredible illustrations of various animals and objects in nature.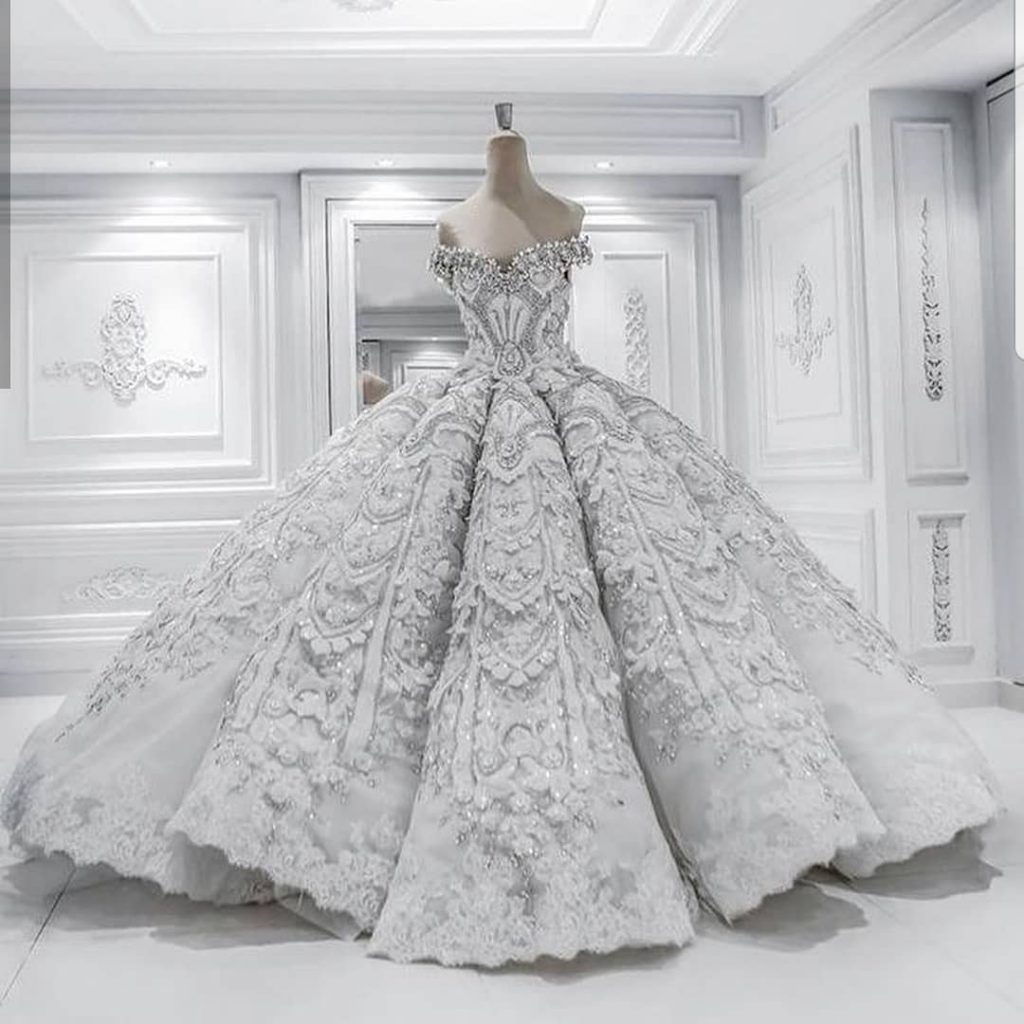 10. If you are looking for an extremely voluminous gown, this one will catch your eye. This dress is made by Jacy Kay, and it is as heavy as it seems.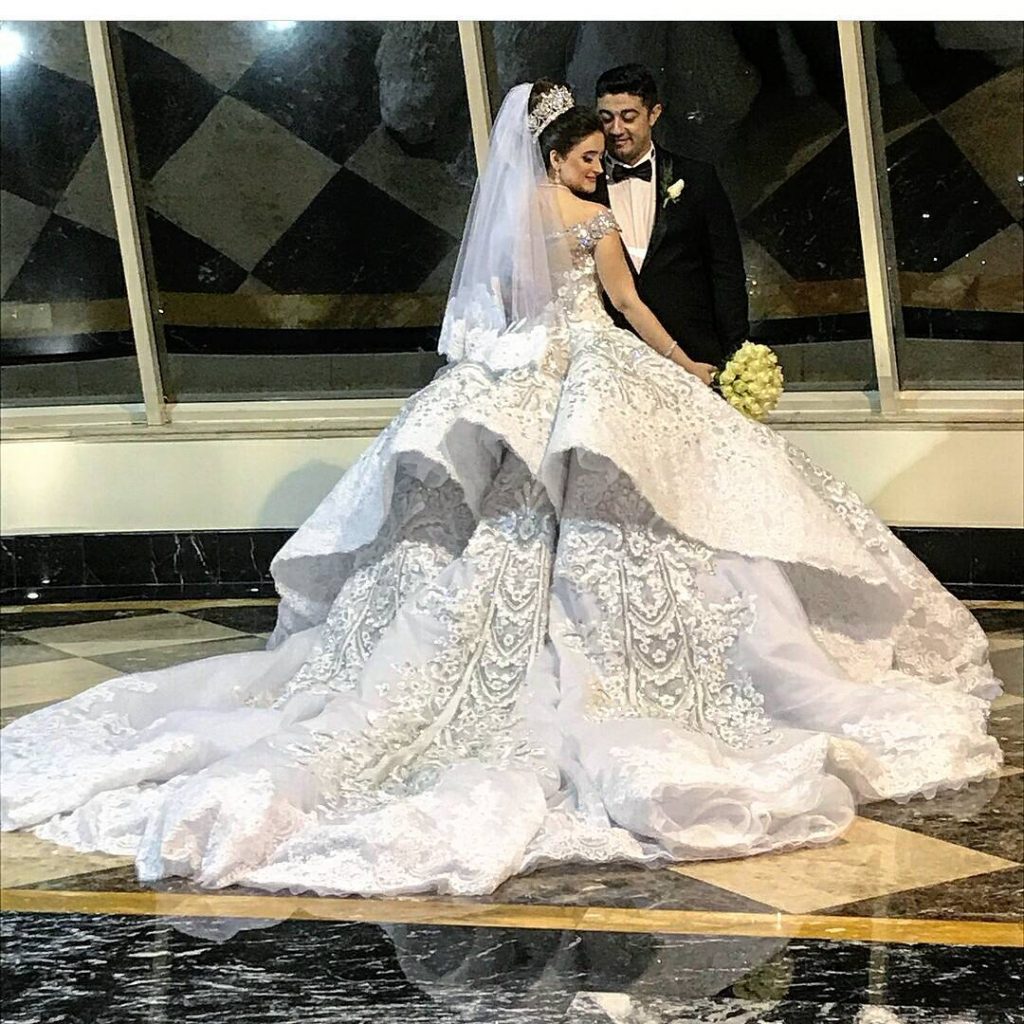 9. This luxurious bridal dress is one of Jacy Kay's wonderful creations. If you decide to wear this dress, you are sure to be remembered for your rich gown that will leave everyone in awe.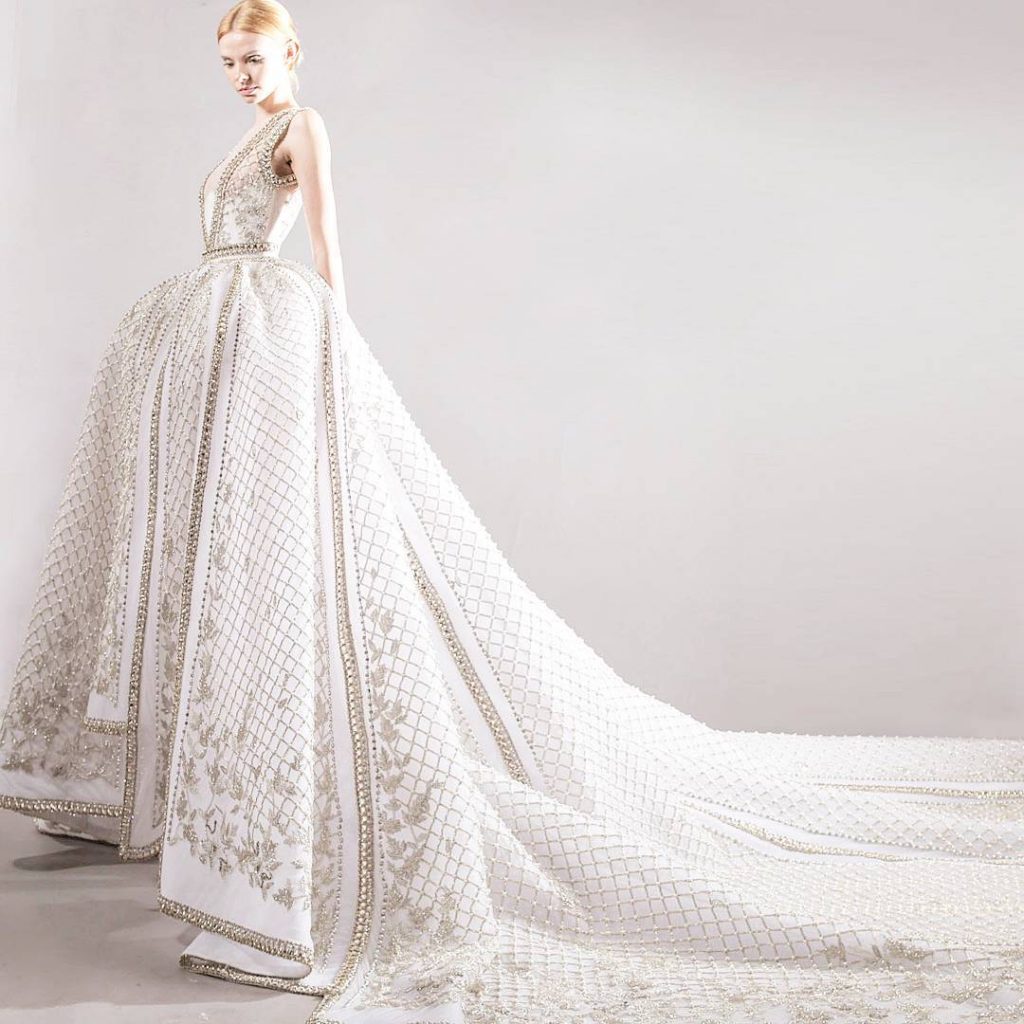 8. Tex Saverio doesn't fail to impress us with his dresses, and this captivating bridal dress with geometric patterns is no exception.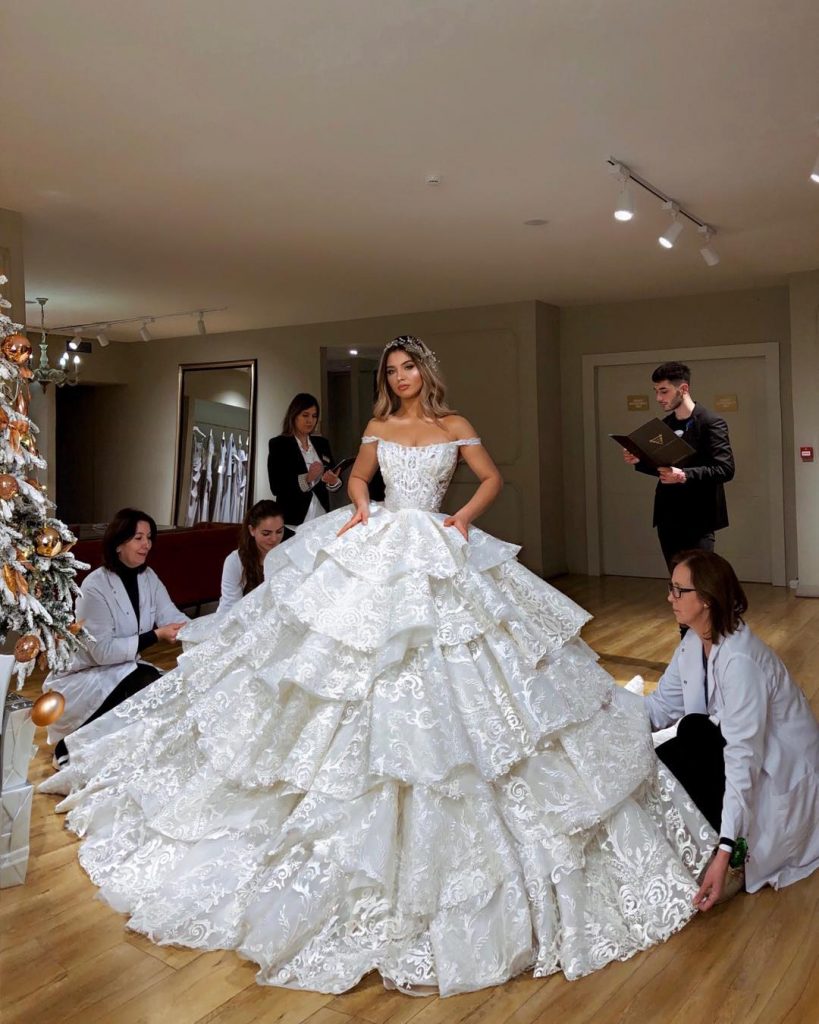 7. Valdrin Sahiti has created this fabulous layered wedding dress. Its lace detailing will undoubtedly catch everyone's attention.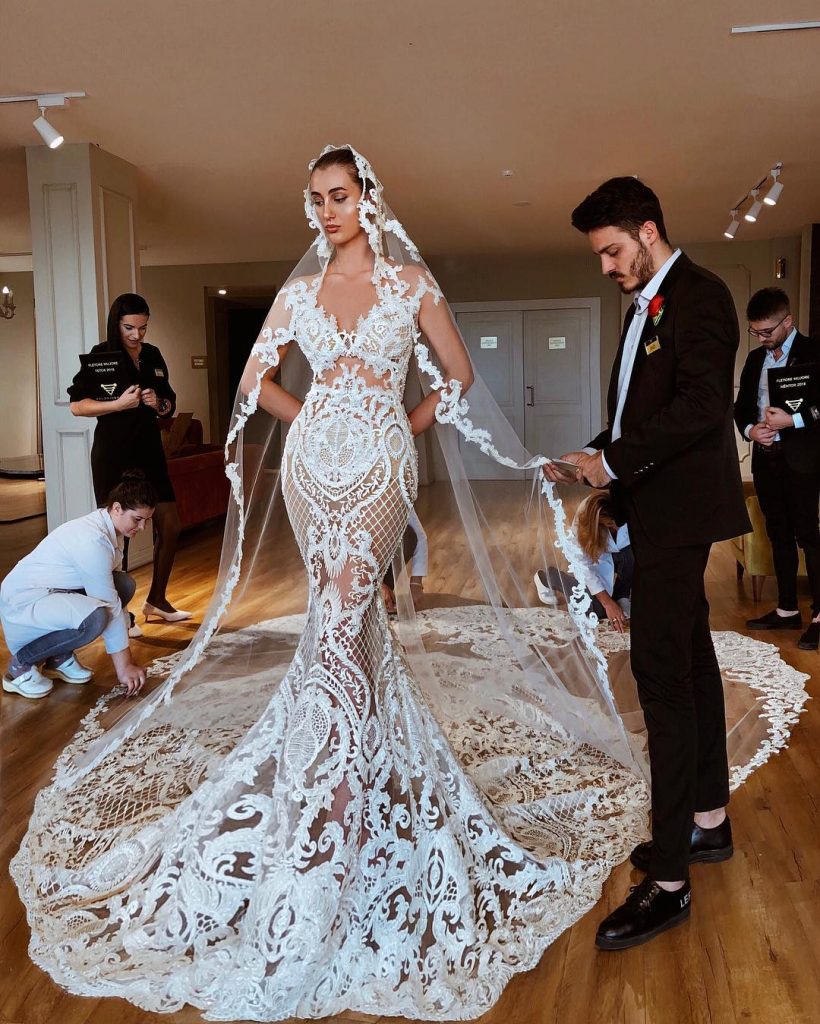 6. This  Valdrin Sahiti mermaid wedding dress is very unique, and it is made of lace and sheer fabric. It looks sleek and has a train with lace detailing, as well as an open back.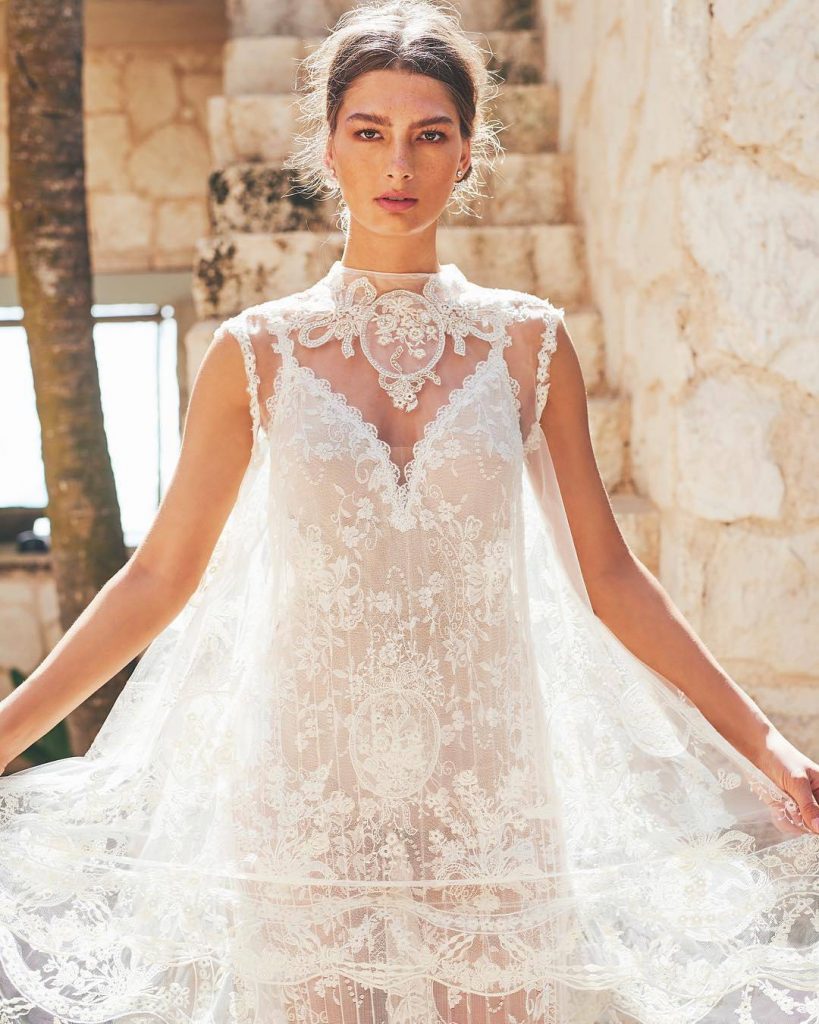 5. This bridal dress by Galia Lahav makes us think it is as light as air. Its intricate lace details look very feminine and sophisticated.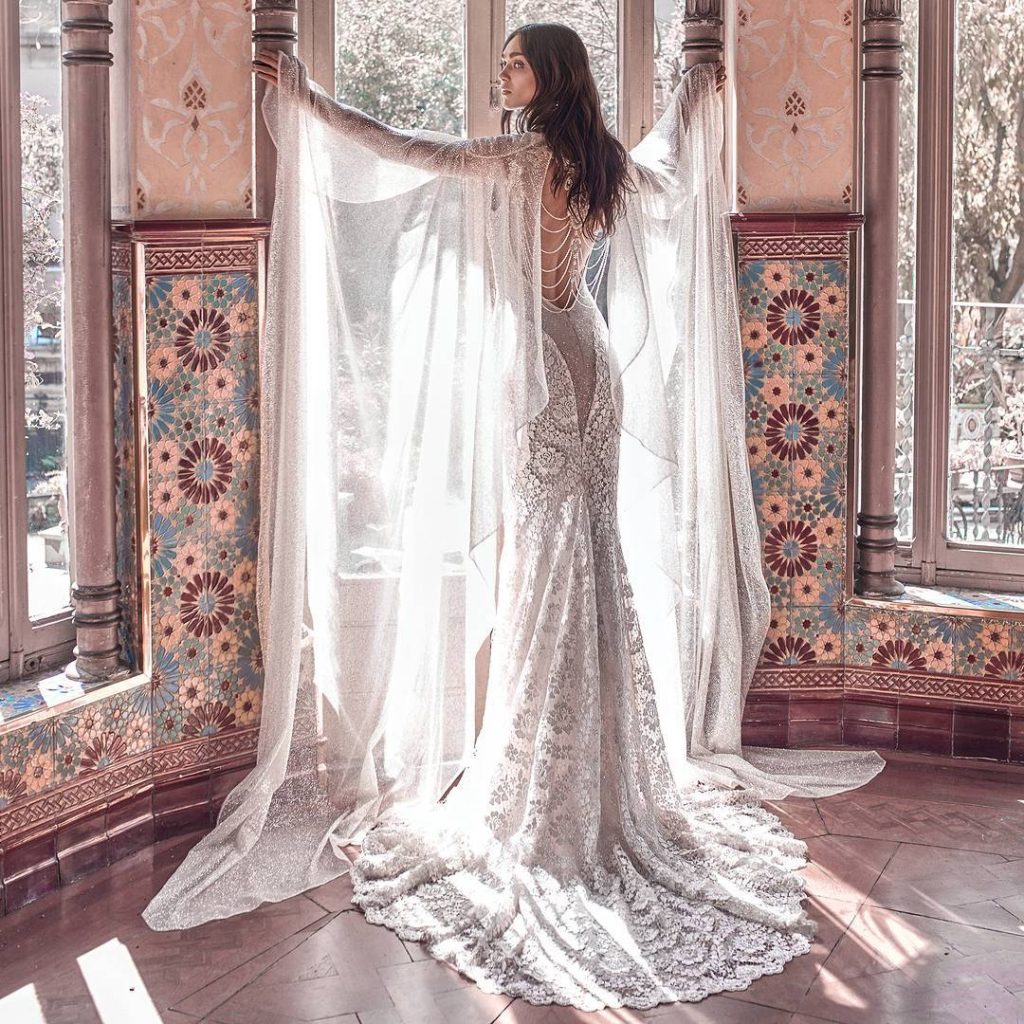 4. This wedding gown made by Galia Lahav reminds us of a boho style, but it is also incredibly sensual and looks glamorous. It has an open back and lavish ornaments.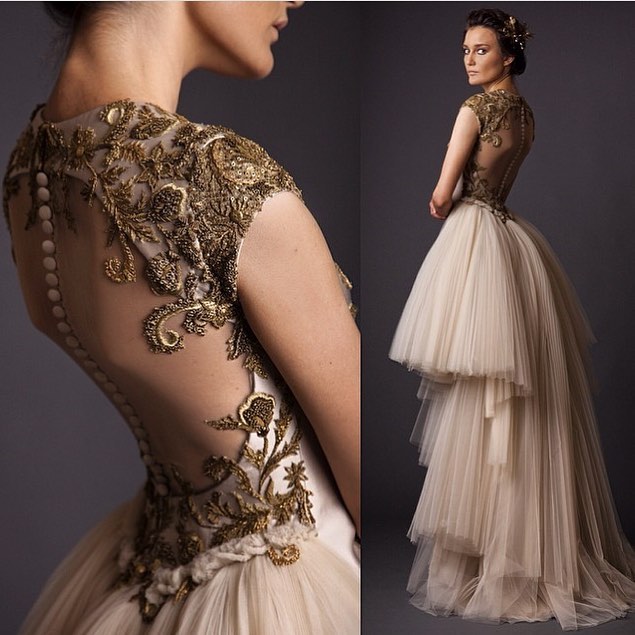 3. This gorgeous  Krikor Jabotian wedding dress is made with a lot of layers as well as gold embroidery on the top part of the dress. It has buttons down the back.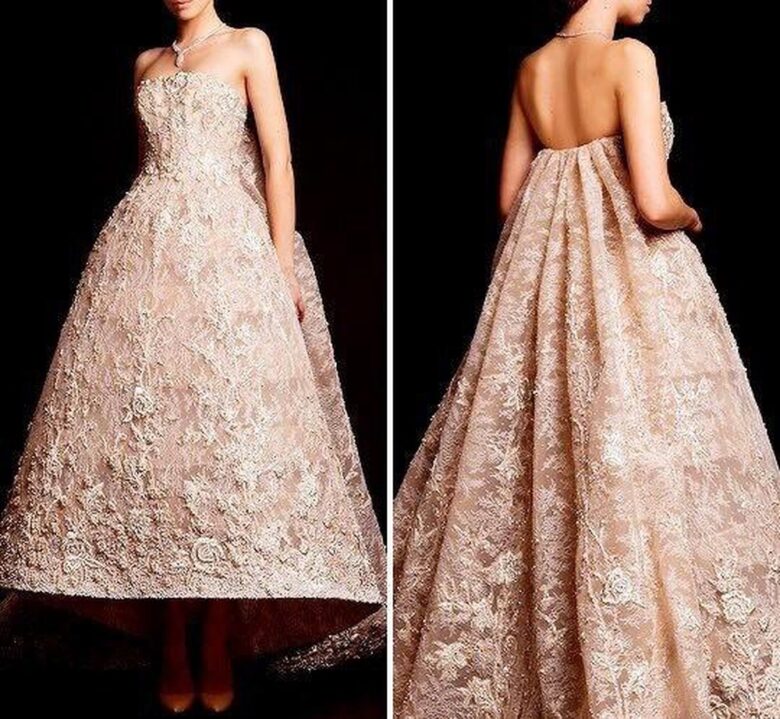 2. This dress by Krikor Jabotian is made in a medieval style and looks stunning on any body type.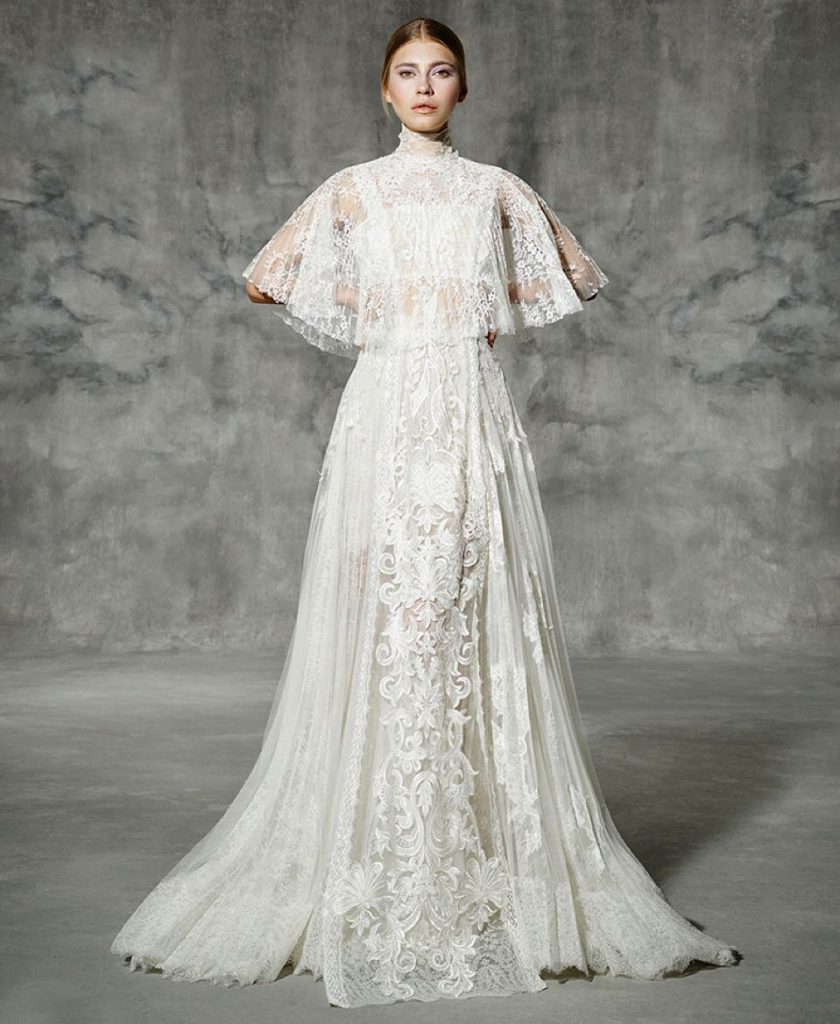 1. This unique wedding dress by Yolan Cris is made to be sleeveless, but it has a large collar which makes it look traditional yet stylish.