Backless gowns are arguably the most popular design for weddings at the moment. They are becoming lower and lower, and they sport beautiful details like scalloped lace edges, sparkling crisscross straps and cowl backs. Not to mention the tight fit they are known for, showing your figure as it is.
When your wedding dress has that much skin showing, you will be able to show off your glowing golden skin in this elegant dress type with a low back. And yes, tan lines are a huge no no!
The most daring low backs are commonly present on fitted fishtail, column, and gentle A-line dress silhouette. The trick is that the lower the back, the more fitted your top has to be in order for it to stay in place. What is more, forget about the bra, since most of these have built in support or cups. This both looks and feels better.
Imagine it, it is the biggest day of your life, and you chose a show stopping, back baring dress of sophisticated and sassy style. Brides who adore vintage things will should try Watters and Theia dresses, while the ones looking for the most glamour should go with Ronald Joyce or Kenneth Winston. Lastly, if you wish a unique heart shaped keyhole back, you should definitely check out Poppy Dover London dresses.
The lace gowns with a low back can have beautiful finishes of delicately scalloped edging. This frames your back and makes it pop out. The beading creates a glamorous finish while your cowl back gives the dress a much needed sophisticated style. Lastly, those beautiful thin strap crossing at the back that sometimes have pearls on them are a much popular trend tight now, the collections at the moment. Following is the list of the recommended dresses to make your special day even more unforgettable!
1. Watters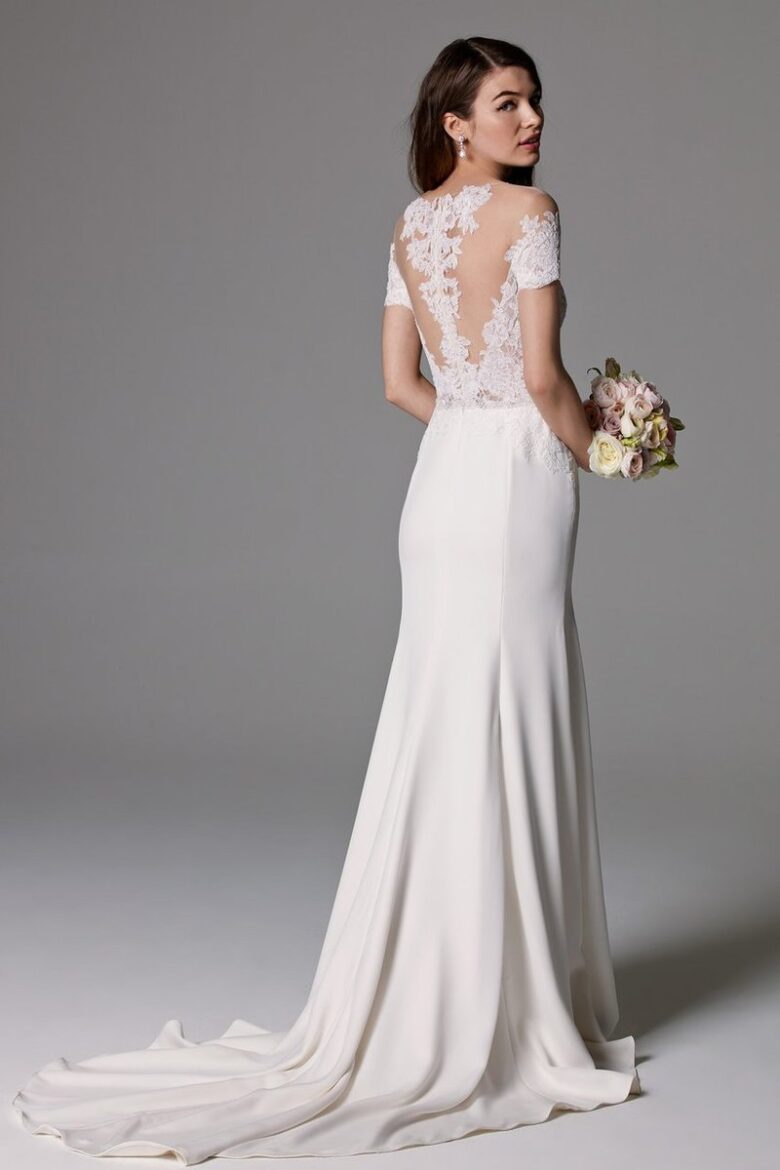 2. Elbeth Gillis 'Pippa'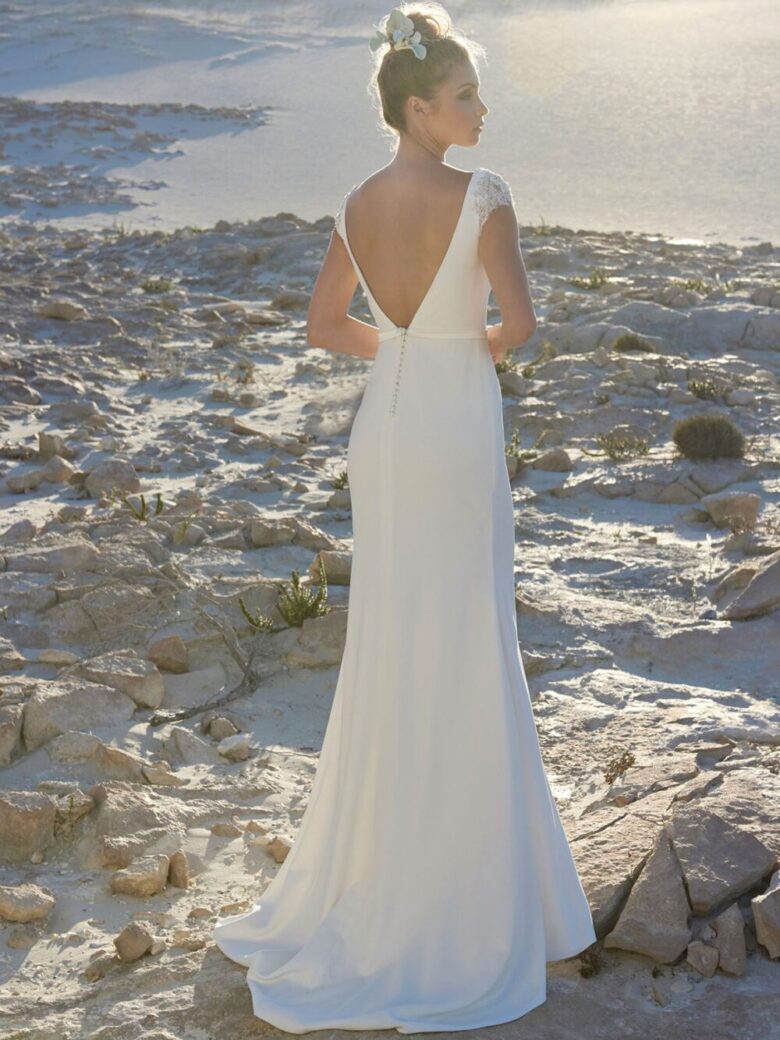 3. Stella York 6579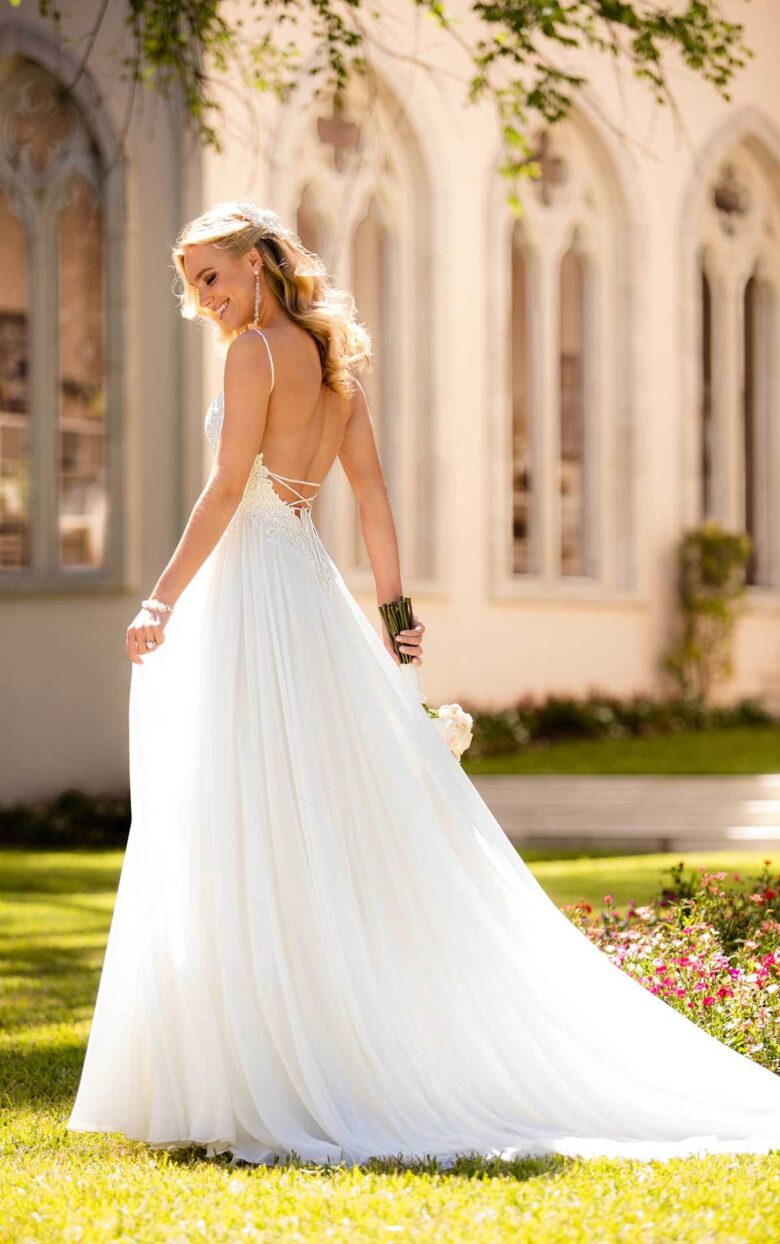 4. Grace Loves Lace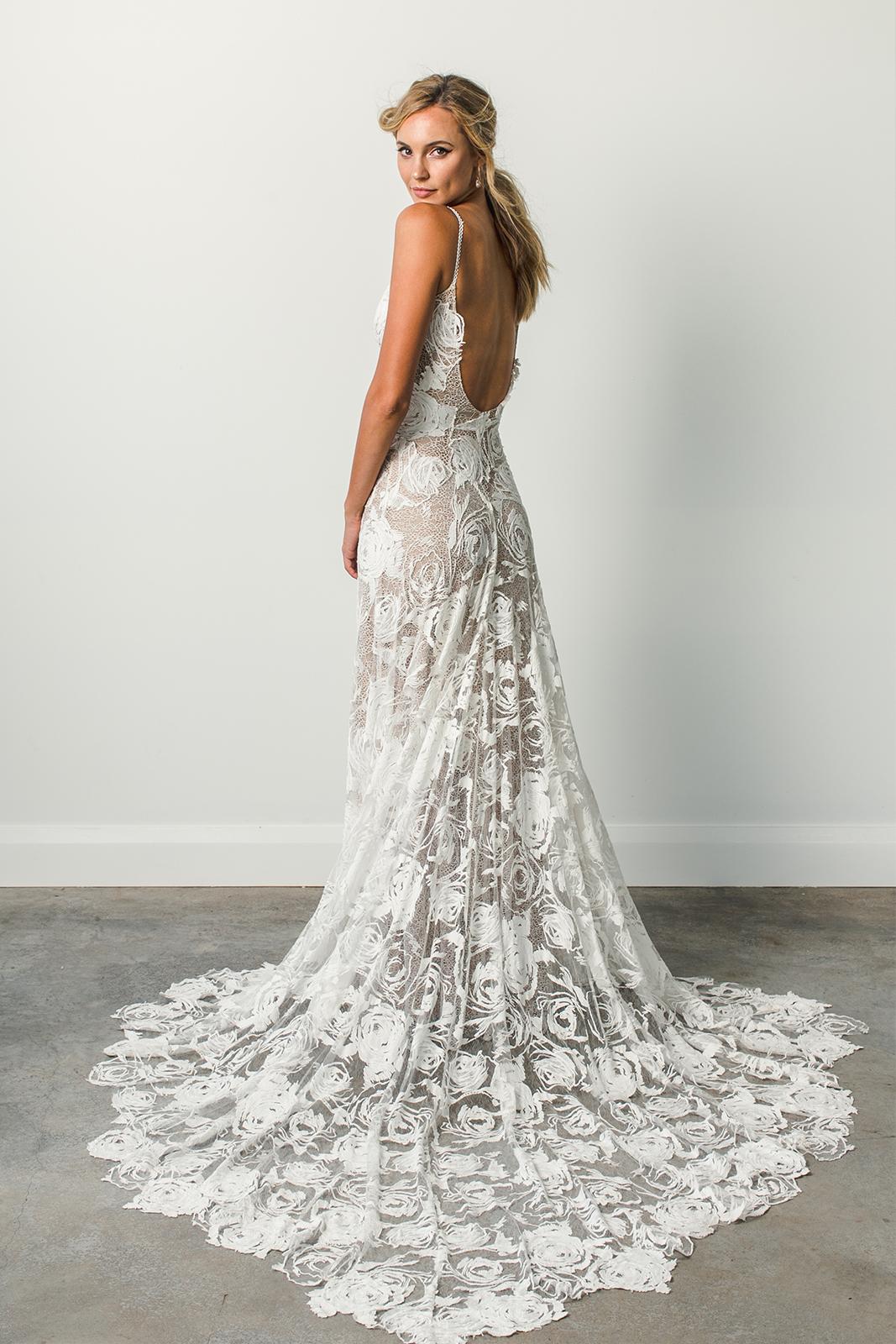 5. Anna Georgina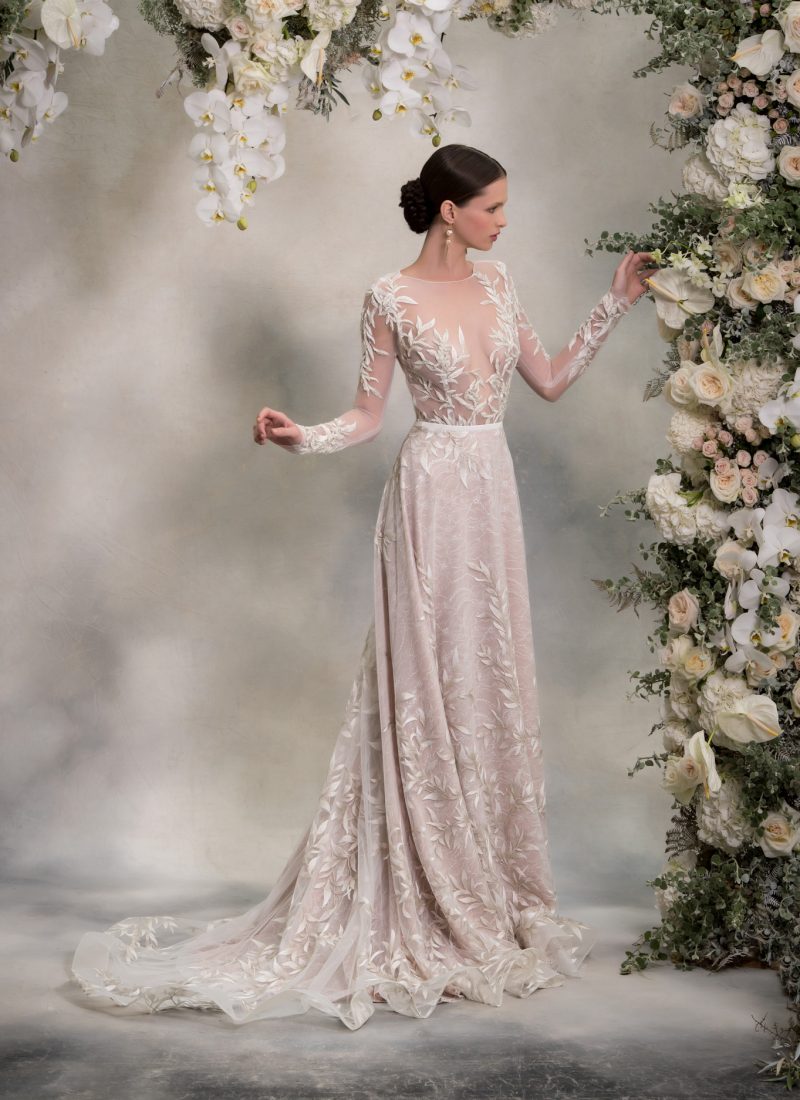 6. Berta Bridal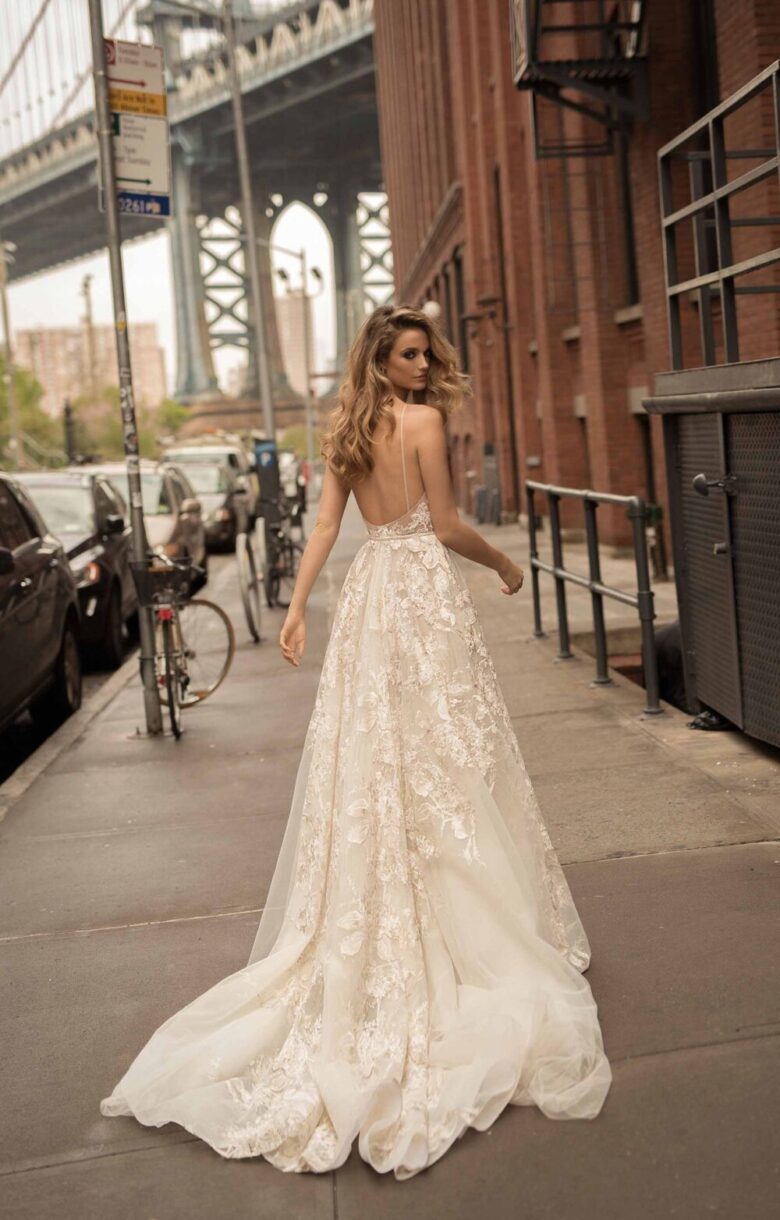 7. Backless Styles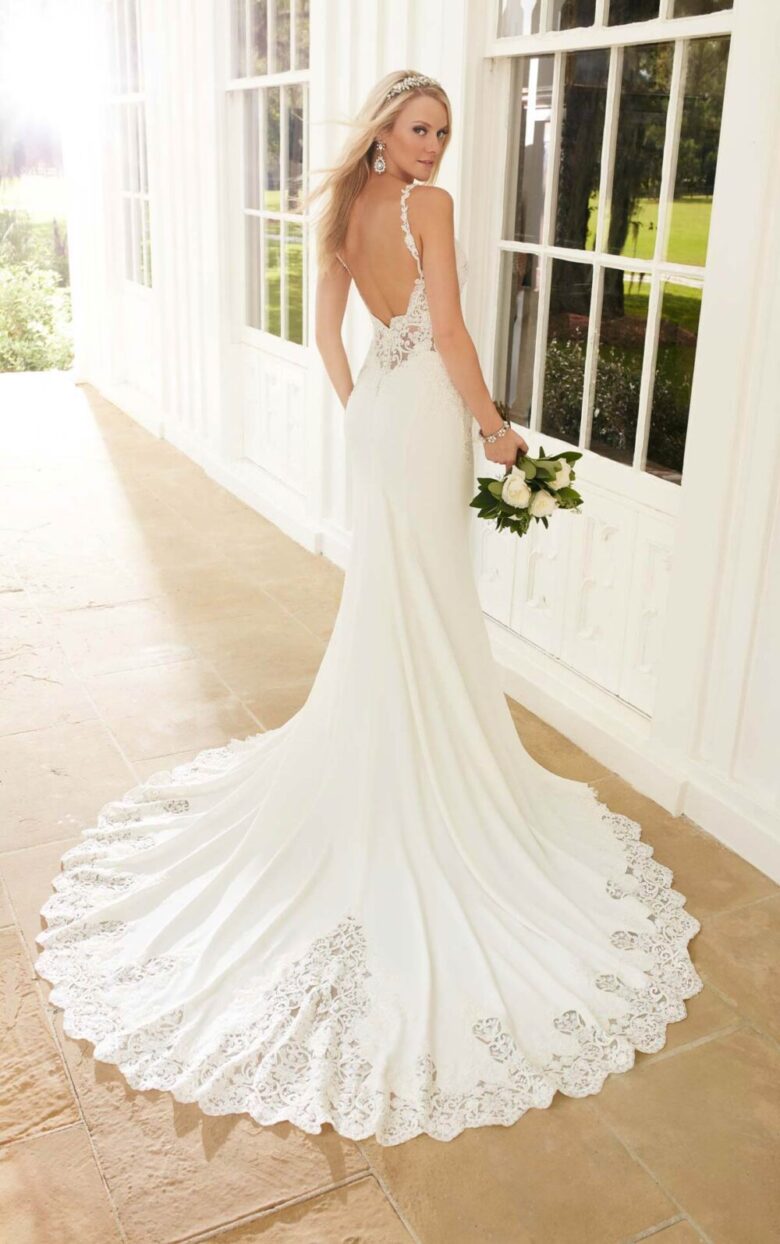 8. Ronald Joyce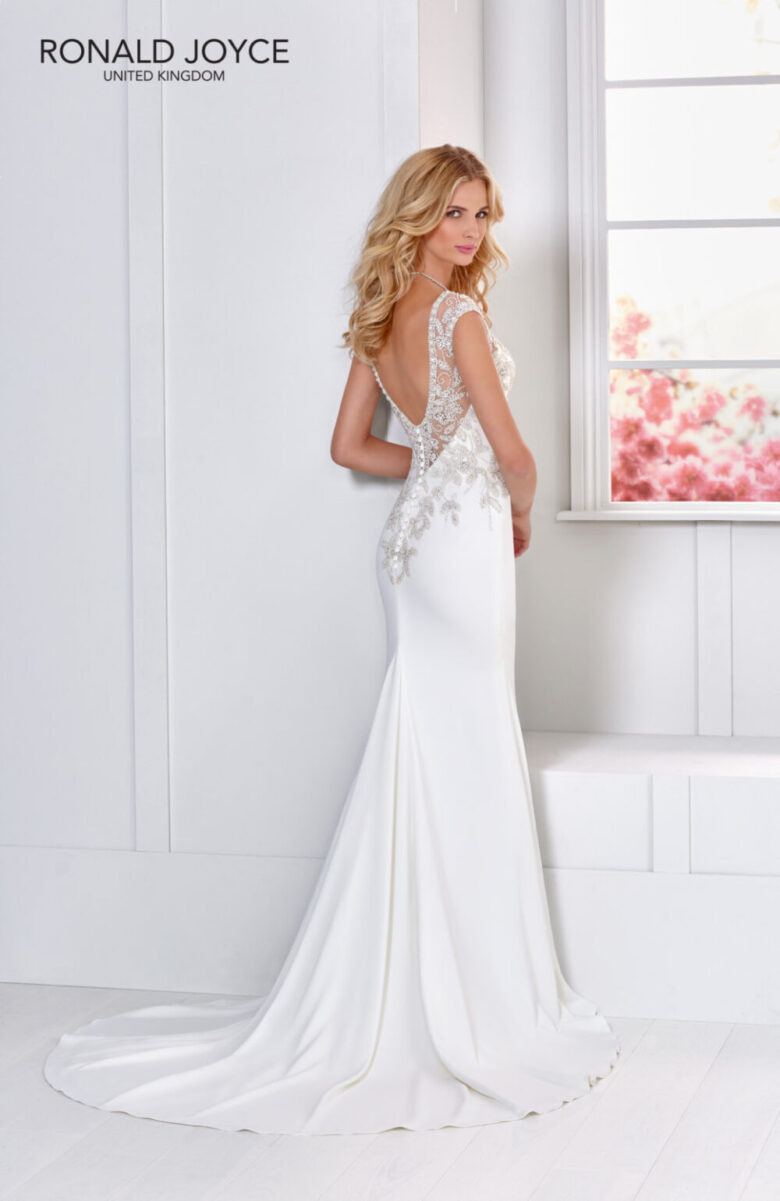 9. RASHA London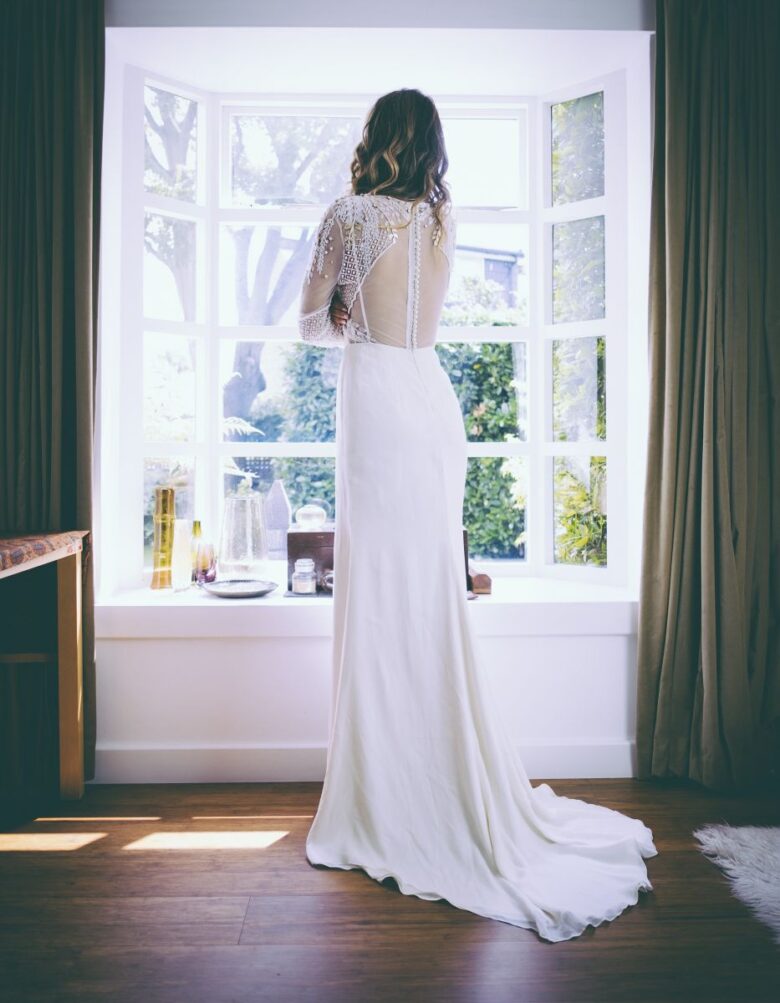 10. Kenneth Winston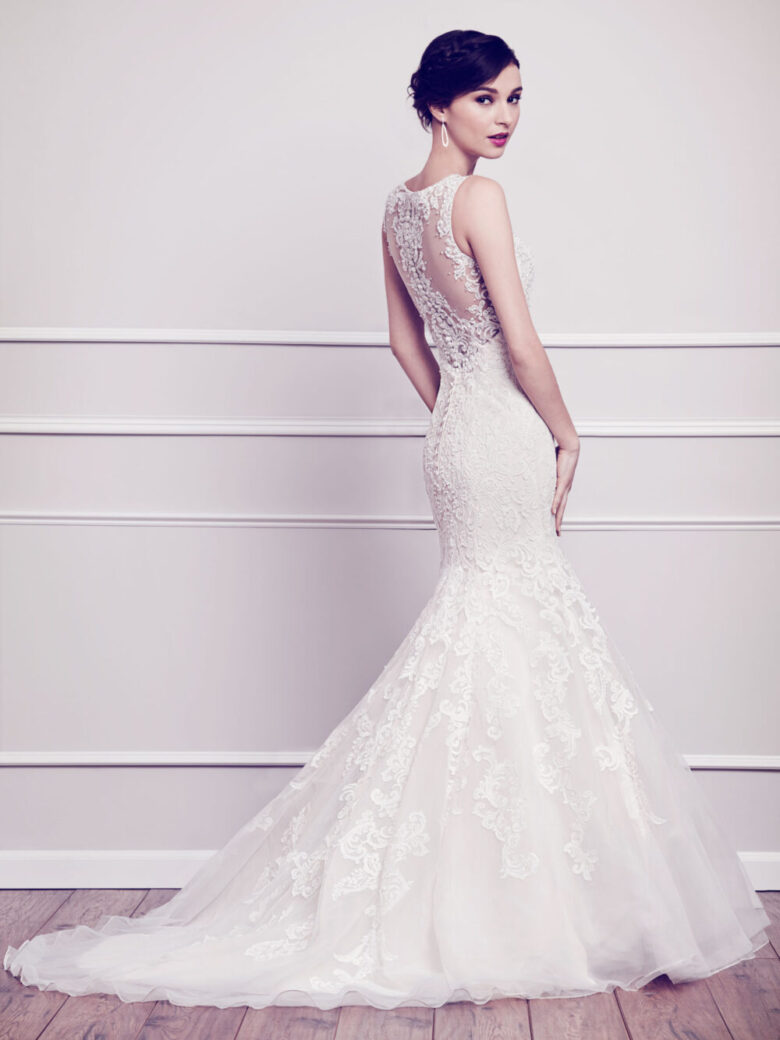 11. Hayley Paige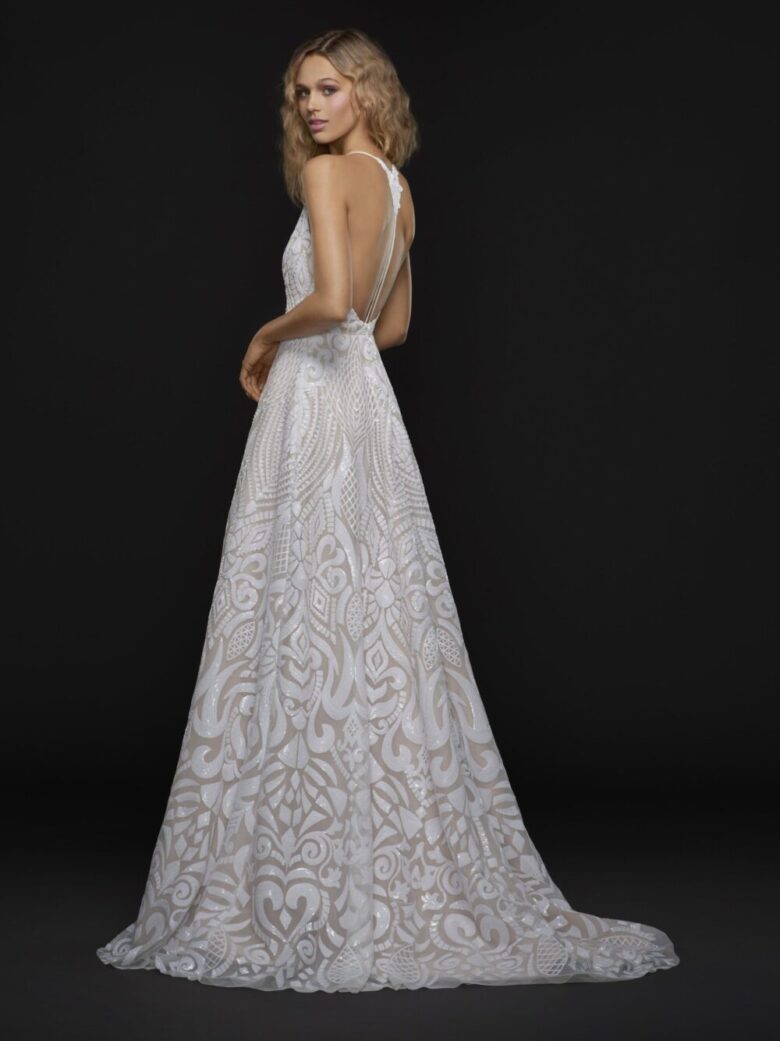 12. Hayley Paige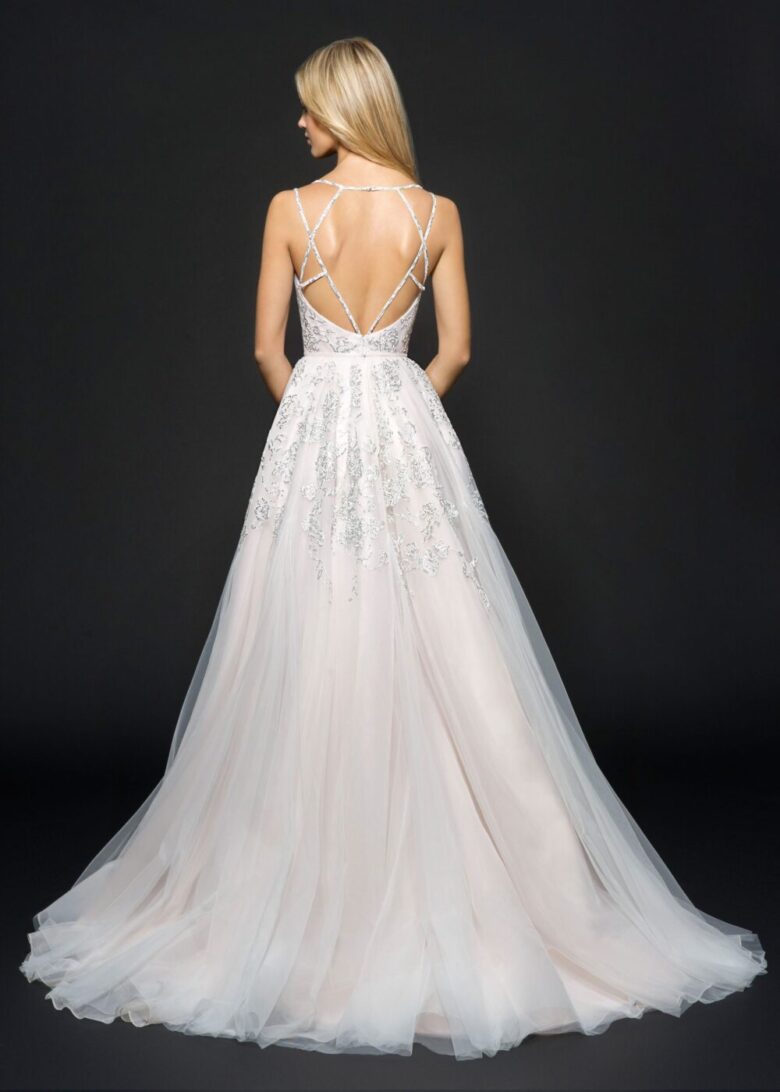 13. Elbeth Gillis 'Lorelei'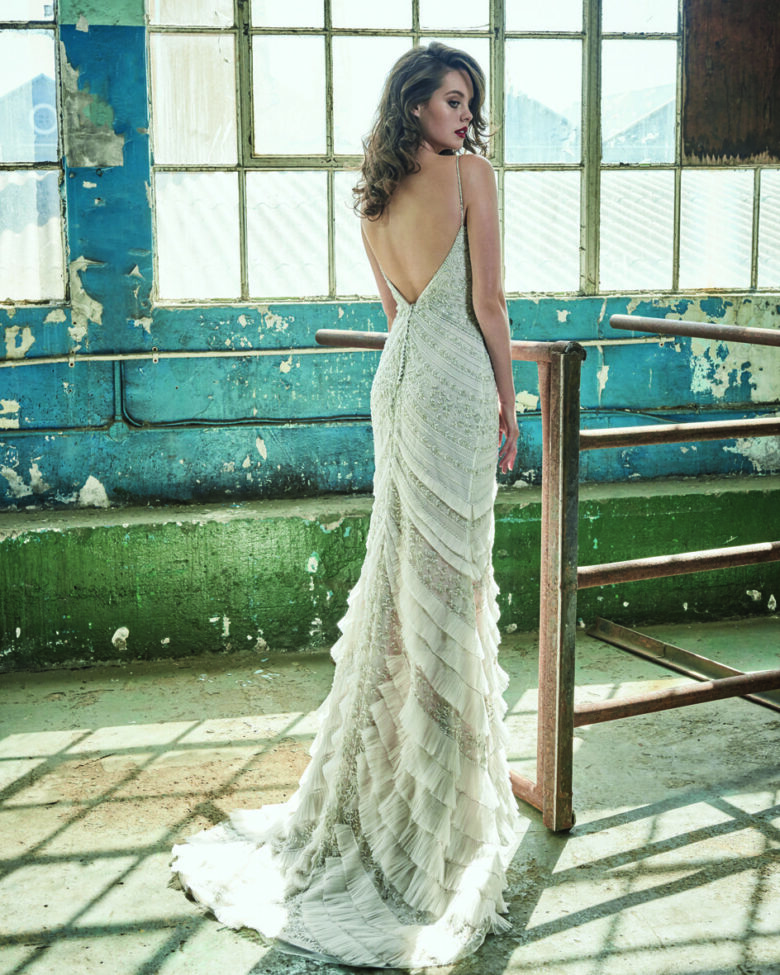 14. Berta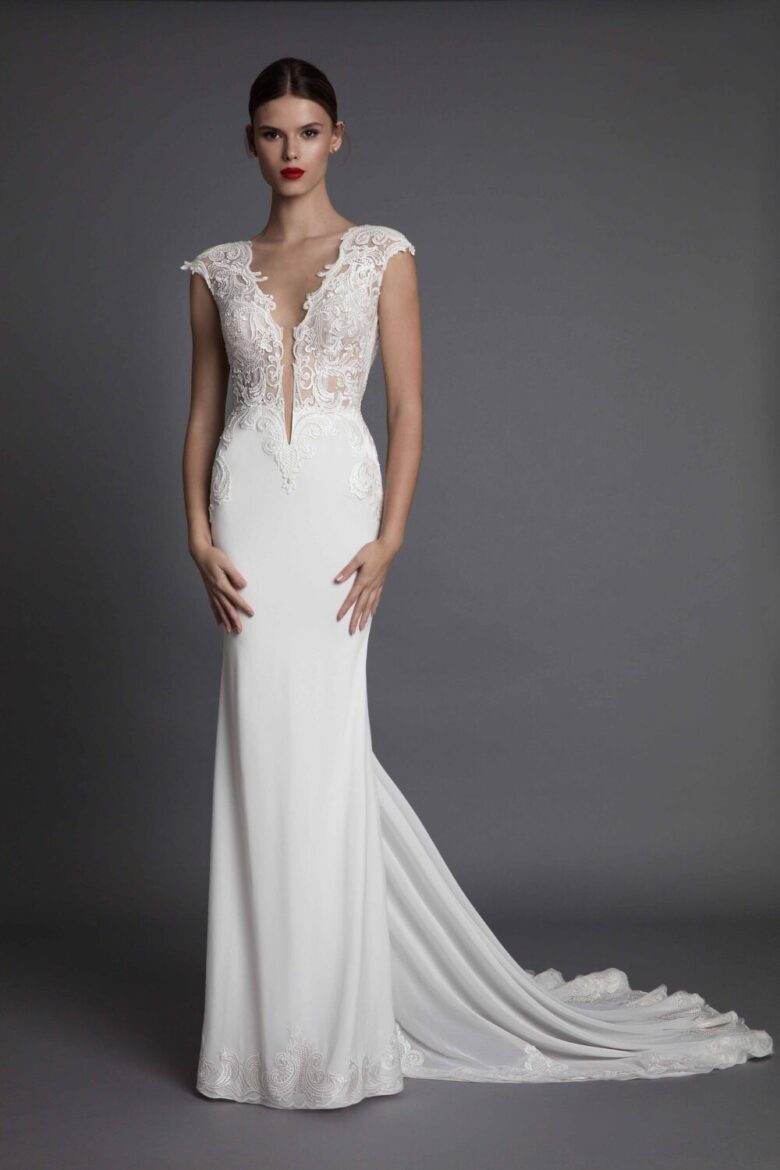 15. Enzoani