If you are on a budget, or just wish to make your special day small and intimate, here are 20 tips for lowering your expenses without ruining your wedding day experience.
1. Avoid guest list bloat
It's not a good idea to put 500 people on your guest list- it will only result in a great loss of intimacy. People you invite just because you feel obligated to are not worth the extra expenses.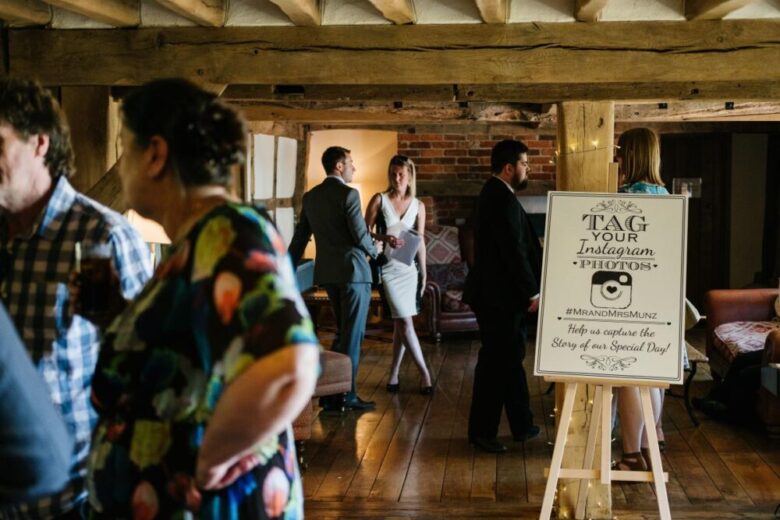 2. Hold the ceremony outdoors
Consider holding your ceremony at your house, or outdoors. The outdoor option is tricky in case of very bad weather- you do not want the wedding dress soaked in mud, do you? So, you ought to have a Plan B- a tent, for example.
3. Go minimal with the flowers
Make the bouquets by yourself and make sure they are not that big. They'll die shortly after the ceremony, anyway.
4. Do the catering yourself
You could prepare the food on your own with the help of family members, but, if you prefer it, there's the option of family restaurants. These are more understanding when it comes to your budget limits and needs. They also try harder to make your experience memorable.
5. Make your invitations
It'll take some time, but there's a way to make your invitations on your own (there's a chance that they'll look better than the ones you buy). No pictures are needed, just simple text with a classy font.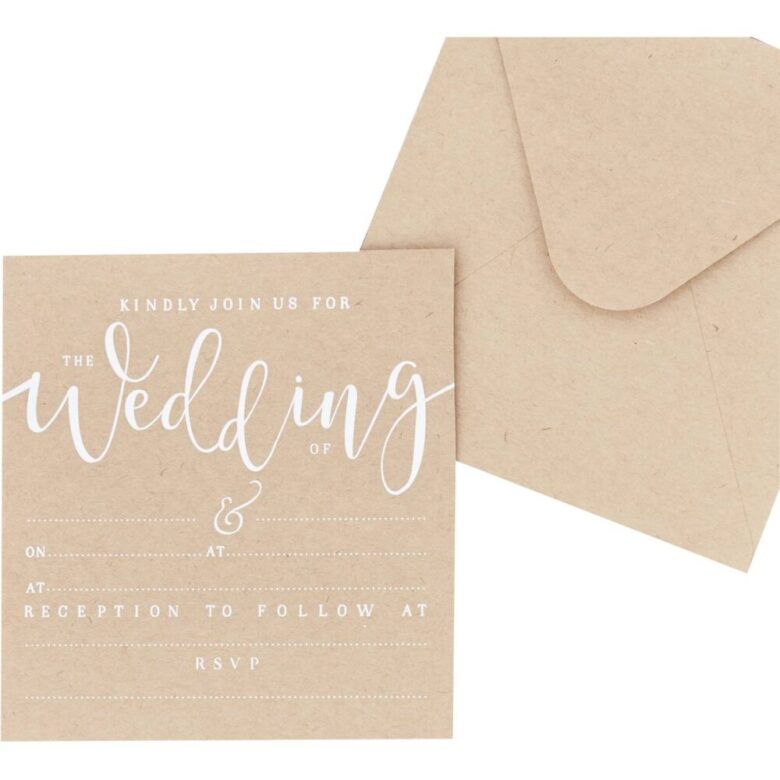 6. Wedding help instead of gifts
Instead of them buying you things you might not find useful, ask your family and friends to use their talents to make the reception better. If you're friends with someone who's an amateur photographer, you could ask him to take pictures of the ceremony instead of buying you anything. Your family would certainly understand if they know that you've got budget limits.
7. Ask the ladies' church auxiliary for help
In an exchange for a small donation to the church, the church ladies would be willing to take some of the wedding preparations off your back. Also, their help would be much needed at the ceremony. You won't regret the donation at all.
8. Buy the dresses off the rack
Instead of spending so much money on custom bridesmaid dresses, you could always check out several boutiques and find the dresses. Another way of saving money is to allow them to wear something they already own.
9. Rent tuxedos as a group
There's a small chance that you'll actually wear it ever again, so why would you buy a tuxedo? Renting it as a group lowers the price, given that you're buying several articles from the same business. Or, just skip the whole tuxedo thing. Have the men wear matching suits.
10. Choose cheaper wedding rings
They are traditional and a must, but that does not mean wedding bands should lead you to bankruptcy.
You'll wear it for a long period of time, so, you should choose wisely. You can find beauty and deeper meaning in rigs that don't cost you $1000. There are materials which are cheaper, but still a good choice.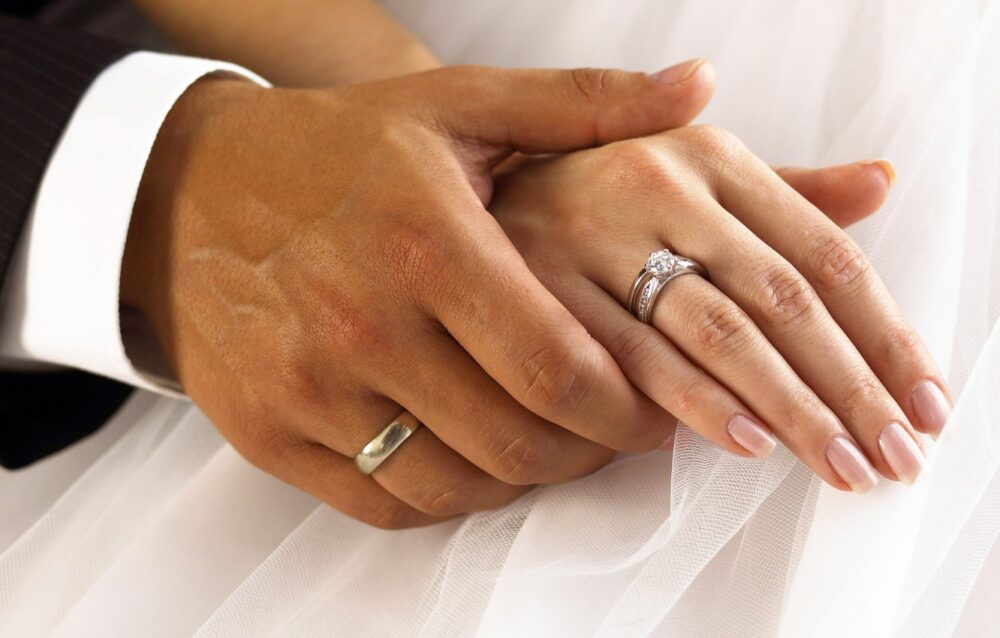 11. Plan a simple honeymoon
Wherever you go, 10 hours of flight away or close to home, what matters is that you blow off some steam from the wedding and spend time with your partner. Anyhow, it's far cheaper to go somewhere close.
If you decide to go somewhere distant, you could try to cover the wedding expenses with a credit card. You'll earn some travel- rewards that could cover the cost of your flight.
12. When hiring a vendor, don't mention the wedding
Whenever they hear the word 'wedding', most vendors' prices go up. This happens because of all the pressure that weddings bring, but also just because they can.
In order to avoid this, ask several vendors for the general rate for their services. Once you pick the one that seems the best, evaluate every item and negotiate.
13. Plan
The most things that you think of early on, the less stress you have a day before the ceremony. Planning a wedding on a budget needs more time, anyway. This is purely because you have to look for additional ideas and wait for discounts.
14. Involve family in the planning
Make use of your family's generosity and soak up all of the good ideas. You could use any kind of help.
15. Buy used decorations
Recently, the brides sell the decorations from their weddings online. This way, you'll save money and a lot of effort. But, if you don't find anything you like, watch out for discounts at places like Paper Warehouse.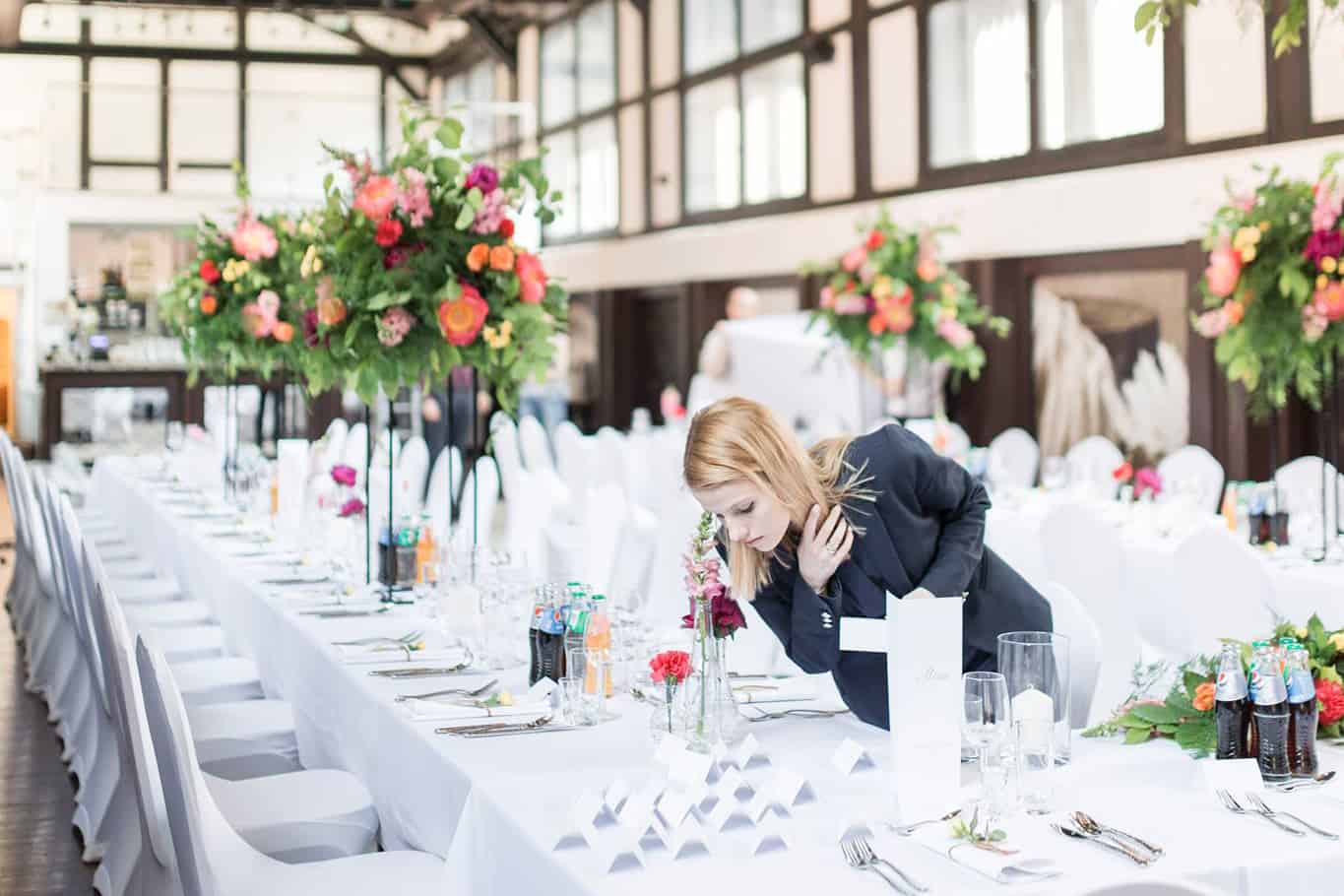 16. Don't buy the bridesmaid and groomsmen gifts
Instead of gifts-giving, consider writing them a note to show how thankful you are. If they're aware you're on a budget, they'll understand.
17. Stock the bar on your own
If you rent a function hall, ask to stock the bar yourself. You'll certainly find the alcohol at a cheaper price than then vendor could.
When it comes to the drink picking, try to go with red or white wine and beer. If you prefer a full bar, stock it with standard drinks like vodka or whiskey. Add some mixers and soft drinks and you're good to go. Whatever you decide to do, just buy enough.
18. Advertise the vendors in exchange for reduced rates
Offer to advertise the vendors in exchange for a discount. Put a card with a list of businesses by every person's place. The vendors would say yes to this proposition since this proved to be an effective way of marketing.
19. Use your own stereo equipment
Put up the speakers around the dance floor. This is a great way to make your reception more personalized; you'll listen to the songs that you choose.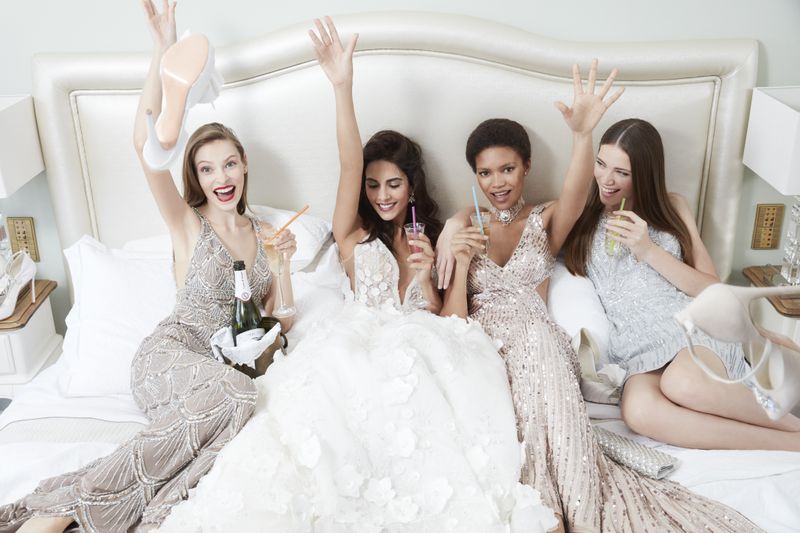 20. Do not stress
Although it seems like the end of the world, if something goes wrong, it's not a big deal. Most of the time, only the bride and groom notice. So, relax. Someone from the lineup of people helping out will have an idea of how to fix whatever had gone wrong.
Congratulations!