Weddings are special occasions that become lifelong, joyous memories for spouses, their families, friends, and loved ones alike. Still, as wonderfully momentous as weddings can be, many brides-to-be feel ill-prepared to manage the magnitude of stress involved in planning and preparing for a day of joyous memories. Wedding preparations can be so stressful—they're enough to turn any well-meaning bride into a frazzled, cranky, and anxiety-ridden "bridezilla."
Why Wedding Stress Is Common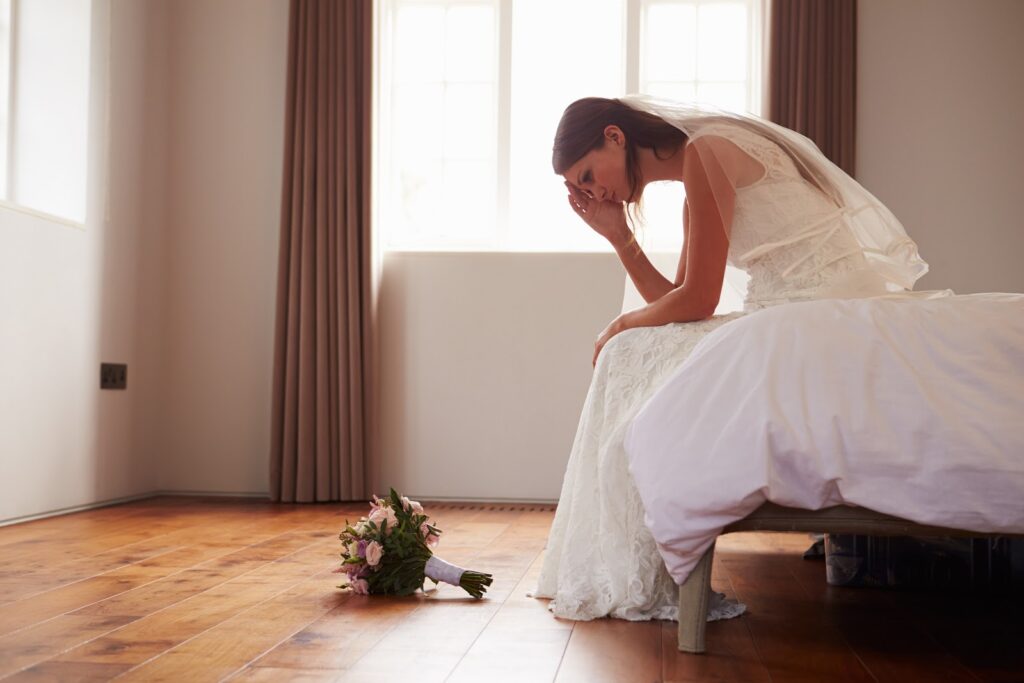 If you're feeling stressed-out in the lead-up to your big day, it may come as a relief to know you're not alone and that what you're experiencing is normal. Some level of wedding-related anxiety is to be expected when marriage ranks among the top stressors on the "Life Change Index Scale." The scale measures how much impact certain life events have on a person's physical, emotional, and mental wellbeing.
Studies also show that sudden life changes—both good or bad—can knock one's whole being into a state of anxiety and turmoil. (Learn more about treatments for anxiety at FHE Health.) Marriages are such a significant life change that the level of impact on the body is more severe than being fired at work or experiencing the loss of a close friend. In this sense, even though a wedding may really be the best day of a bride's life, their body may not know how to differentiate between positive and negative stress.
The Importance of a Stress Management Plan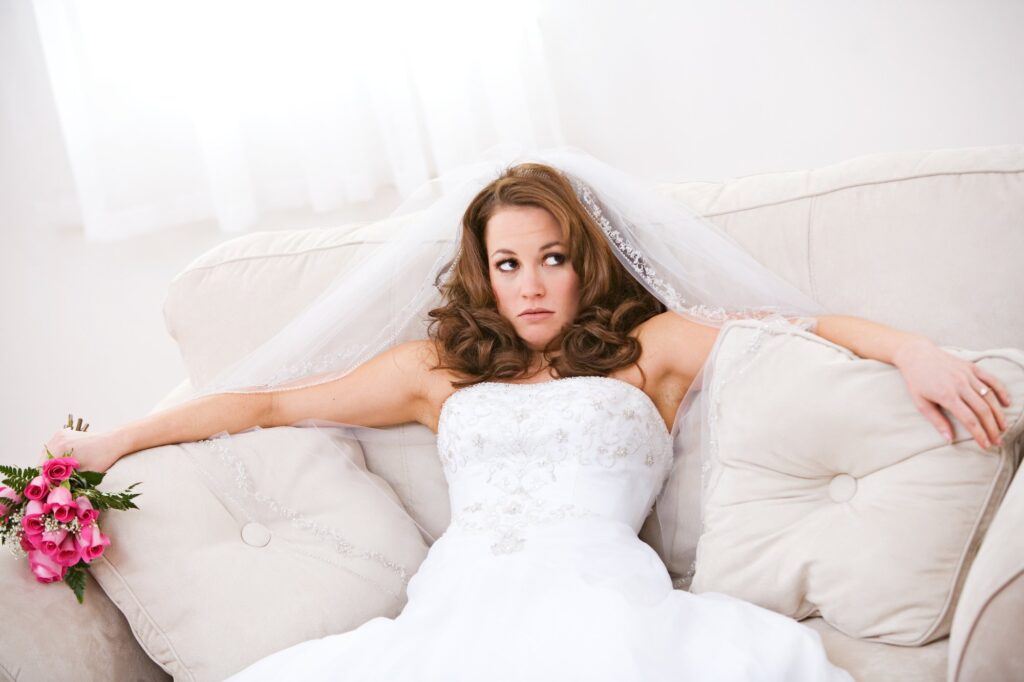 What this reality means is that any bride can benefit from having a stress management plan in place to keep anxiety in check. In the absence of healthy stress management, brides are susceptible to symptoms of anxiety, such as excessive worrying, muscle tension, racing heartbeat, trouble breathing, fatigue, insomnia, and panic. When these symptoms aren't managed or attended to, they can spiral into "distress" (negative stress) and prevent brides from experiencing "eustress" (positive stress).
Eustress is really the sweet spot for busy brides: It's where they can be at their peak performance while planning for one of the best moments of their lives. The following five stress management tips are intended to help alleviate anxiety during the wedding planning process, so that brides can experience more of the positive highs of preparing for their big day and discover their better self in the process.
1. Break down the tasks
Wedding planning can feel overwhelming, especially if you've dreamed of a perfect wedding since childhood. One way to reduce those feelings is to break down the planning into manageable parts. Often, a wedding organizer can help in this endeavor. Consider purchasing one or reading materials on wedding planning.
It helps to keep breaking down tasks into the smallest to-do items, such as brainstorming the invitation list or calling the florist. After identifying major tasks and key target dates, narrow down one item a day to accomplish. Even if one has hired a wedding planner, it can help to keep one's own list of "to do's" and schedule them on the calendar.
Writing down action items also helps to de-clutter the mind, while crossing tasks off the list can bring a sense of relief and accomplishment. It can even be a form of reward for hard-earned progress.
2. Keep a wedding journal
Journaling is a proven anxiety management technique that allows negative emotions to be released. Brides may be reluctant to share their inner thoughts and feelings with their soon-to-be spouse or others for a variety of reasons. Marriage brings up fears of commitment and personal insecurities that may stem from previous life experiences and/or upbringing. These issues can often come to the forefront during wedding planning as the ceremony day approaches. Daily or weekly journaling helps with the processing of these issues.
Brides can also note and journal about the positive things that wedding planning has entailed. Gratitude for the things that go right or for the silver linings of the preparation process can help offset any negativity or feelings of despair. It's also helpful to record positive self-statements that can serve as encouragement during the difficult times. Brides can even write an emergency letter of assistance to themselves for when the stress gets high. The journal can be just for the bride, or she might want to share it with the next generation as a family keepsake or for the lessons she learned.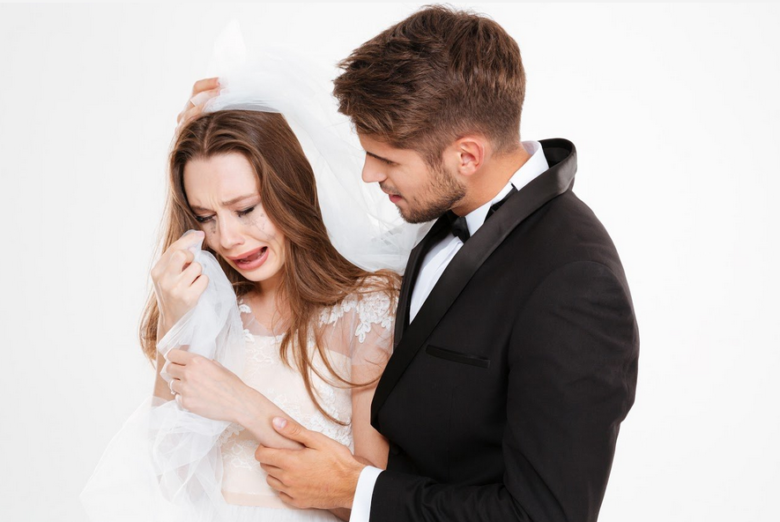 3. Ask for help
It can be tempting to fall into a pattern of handling all of the wedding details on one's own. Brides who take this approach often do so because they want to feel more in control of the wedding outcome, and it provides them with a greater sense of security. However, solo planning can cause more anxiety than security, because the law of life is that things do not always go as planned.
Reframe the goal of the wedding as the strengthening of relationships with the people who matter most rather than a storybook wedding where everything goes perfectly. Ask bridesmaids for help in the décor and wedding activities. Reach out to family, friends and others to assist with the details, run errands, or just plain vent. Build and invest in a relationship with the in-laws by calling upon them for help and support. When brides involve others in the wedding planning and/or the wedding day itself, people feel closer to them and part of the momentous occasion.
4. Watch wedding bloopers
Weddings bring out the perfectionist in many brides. Perfectionism becomes exhausting because it overcompensates for fears of failure and lack of control. Rather than worry about what will go wrong, expect it and laugh at potential wedding mishaps. Watch humorous videos, films and other media of wedding bloopers or funny mistakes. Interview people about memorable wedding moments, which almost inevitably will include spontaneous incidents or fun blunders. Take wedding parties to pre-wedding activities that are for pure amusement. Laughter reduces stress levels and makes all those involved more relaxed.
5. Take a break
Wedding planning depletes brides because of the enormous energy, focus and time it can take away from their personal lives. Refuel that bridal tank by scheduling one time a week where any and all talk of weddings is banned. Put bridal magazines under the coffee table, away from view for a day. Ideally, brides can take a break from the wedding details for at least a full morning, afternoon, evening, or one hour and participate in some type of entertaining, recreational activity. Taking a break does wonders for re-energizing the wedding planning. Why not pamper oneself with a spa day, a dinner-and-a-movie night out, or just vegging on the couch?
Embracing any of these stress management tips can help anxious brides begin to move from a state of distress to eustress. In the process, they'll discover their better self and experience more of the joy and momentousness of their big day.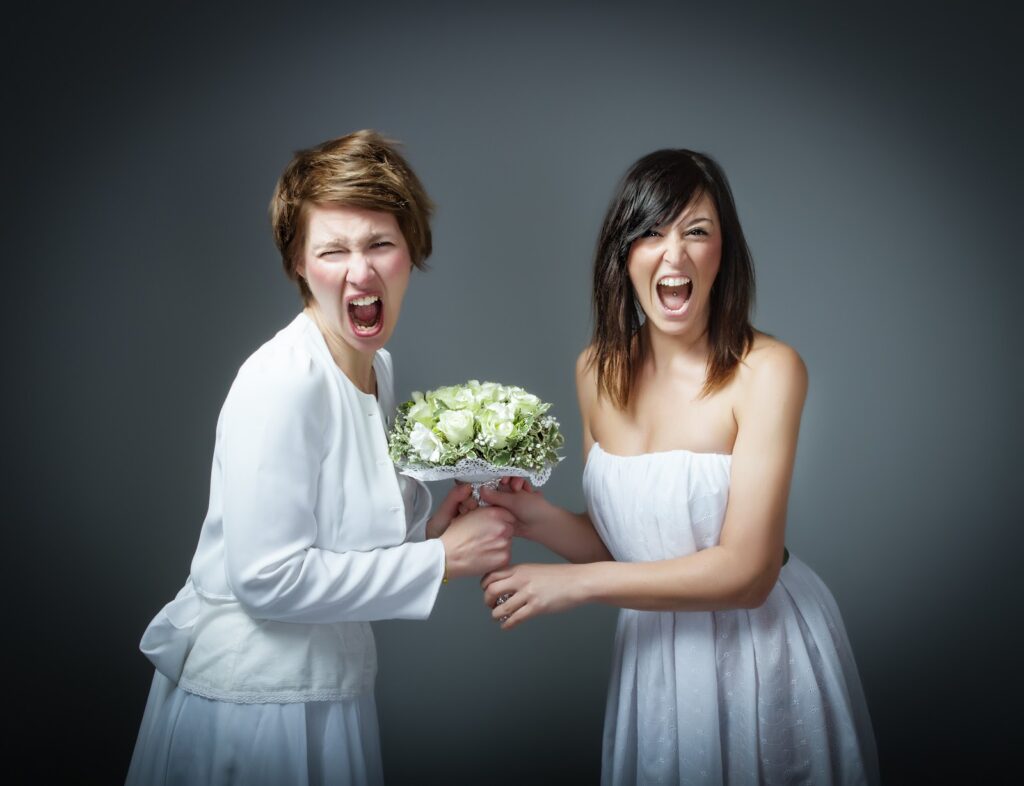 The article is provided by Dr. Sachi Ananda, PhD, LMHC, MCAP, a licensed mental health counselor, certified, Master's-level, addiction professional, and clinical sexologist.