Planning a wedding for most Catholic couples is said to be more than just having the right venue, picking the most perfect flowers, or wearing the latest wedding gown and suit. Above all, the highlight should be each one's trust and faith in God's love and the blessed sacrament. You may have dreamed of this special day since time immemorial, and now it's finally unveiling, you find yourself overjoyed, excited, stressed, and maybe anxious all at the same time.
It's normal to feel that way, and there's no way you could stop yourself from being so. What you need to do is clear your mind, take a deep breath, and focus on what really matters—the reason behind all the frills. It's your love for each other and your Catholic faith that'll ultimately bind you together.
A Moment To Cherish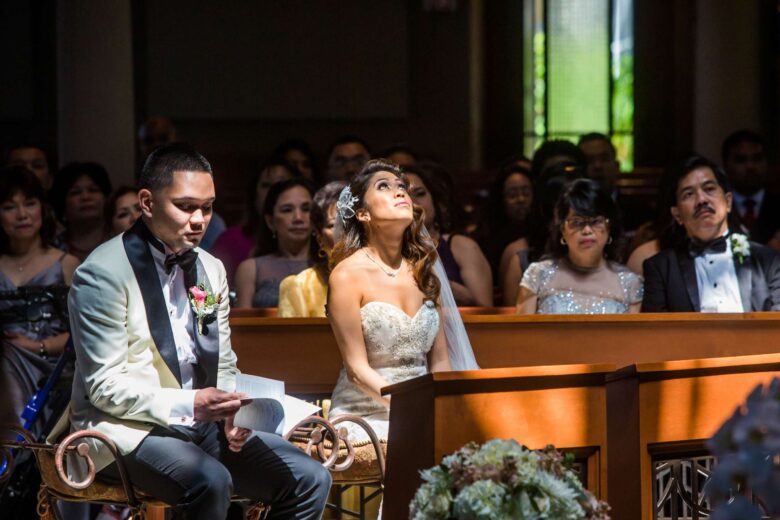 Amid your busy preparations and hectic schedules, don't forget to remind each other how much you appreciate the presence, love, and commitment in the relationship. Not everyone is lucky enough to find a significant other who shares the same faith and belief as you do, and once you've found the one, there's no turning back.
Take a stroll down memory lane. Look back to how you both started and how the love has grown deeper and stronger. Maybe you met from a Catholic dating site like Catholic Match. Or one of your friends introduced you to each other. Whatever it is that brought you together, don't let it slip through your memory. Always take the time to savor the moment and this special love you have. By doing this, you're nurturing the feelings and the faith that brought you closer.
Knowing What You Need To Prepare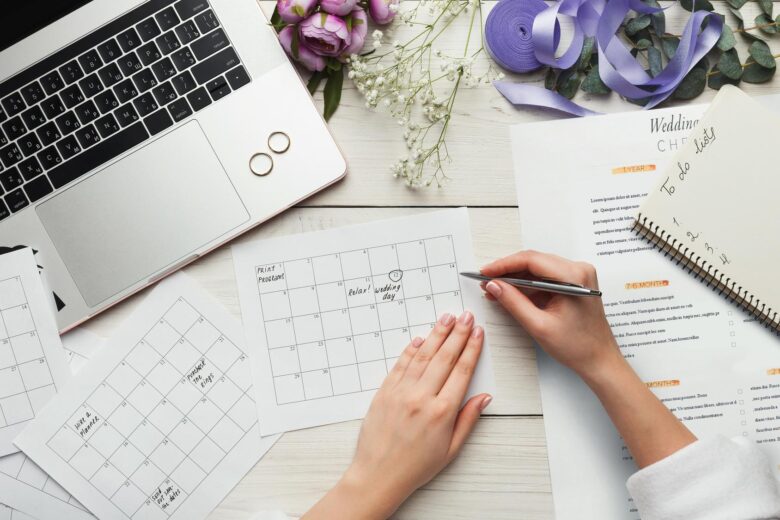 It's said that getting married isn't a stroll in the park, no matter how exciting the journey may be. It involves extensive planning, preparation, and effort on both sides to make it work. Catholic weddings, in particular, do have specific requirements that you need to know about to ensure that everything goes well as planned.
Here are some things you need to know and prepare as you plan for your Catholic wedding:
Meet with your priest as soon as you can. The ideal time would be right after your engagement to establish your intention to marry in a Catholic church. This is also the point where you can decide on a date for the wedding event (after meeting with the wedding officiant and prior.)
Prepare your sacramental records and submit them to the marriage coordinator of the parish.
Attend Sunday mass every week.
Make time to attend a marriage preparation program. The programs could vary depending on what's available near your location. You can contact your diocesan family life office to find out what programs are available.
Some dioceses would ask that you take a marriage preparation inventory, mainly discussion starters that could help assess anything you might need to discuss later on during your preparation.
Select your prayers and readings for the wedding.
Choose who will read the first reading, second reading, and responsorial psalm. Be sure to pick people who have participated in a Catholic church ceremony before, especially since these parts where everyone will hear the Scriptures and pray with you are all considered an essential highlight of a faith-filled Catholic wedding.
Check first with the parish of your choice if they have any policies on wedding music. They may also assist you in choosing beautiful songs that reflect the Catholic faith and God's love.
If you haven't yet, make time for praying together every day. Now more than ever, you need guidance and direction from God as you embark on this new and wonderful journey as a soon-to-wed catholic couple.
The Dress Code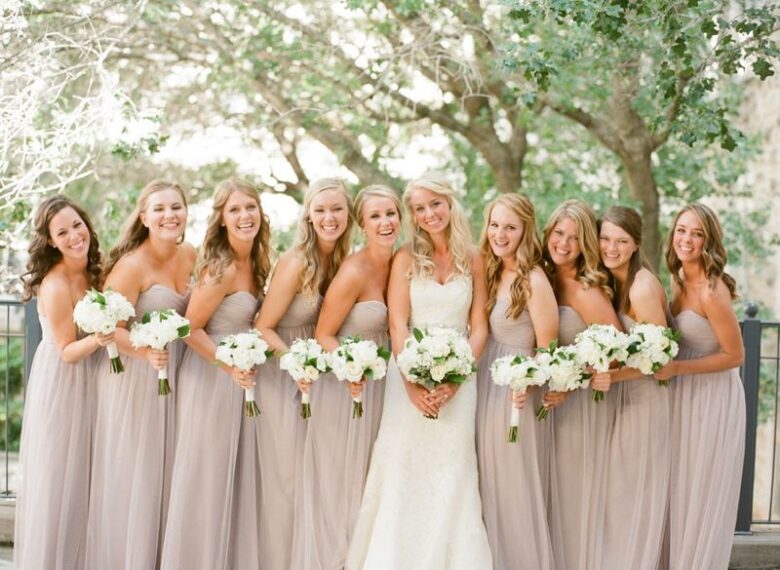 As Catholic weddings are usually conservative and reserved, you surely already know that some or most churches would require a certain dress code for the couple and the whole wedding entourage. Modest garments and cuts are typically required, especially if you plan on getting married in a Catholic church.
Shy away from deep-back gowns, plunging necklines, sheer panels, and high slits. If you really want to wear those styles, you can reserve them for your second look during the reception. Covered shoulders are also another usual requirement, particularly in bridesmaids, secondary sponsors, and maid of honor. If they do decide on thin-strap or strapless dresses, they may complement it with a wrap or shawl to cover their shoulders at least until the Catholic ceremony is over. If you are looking for wedding garments for your special occasion, you can visit Blank Label for their products. They offer the best custom wedding attire worthy of the occasion. Aside from that, they also offer the most stylish, comfortable custom pants online for any occasion or setting.
The Bridal Party
Before you go ahead and pick your entourage or bridal party, make it a point to ask your parish office first if they have certain requirements for it. Some Catholic churches would require that the best man and matron or maid of honor be both Catholics. Knowing this information beforehand will help you assign roles easier, especially if you plan on picking gender-fluid roles for the party.
Budgeting For The Wedding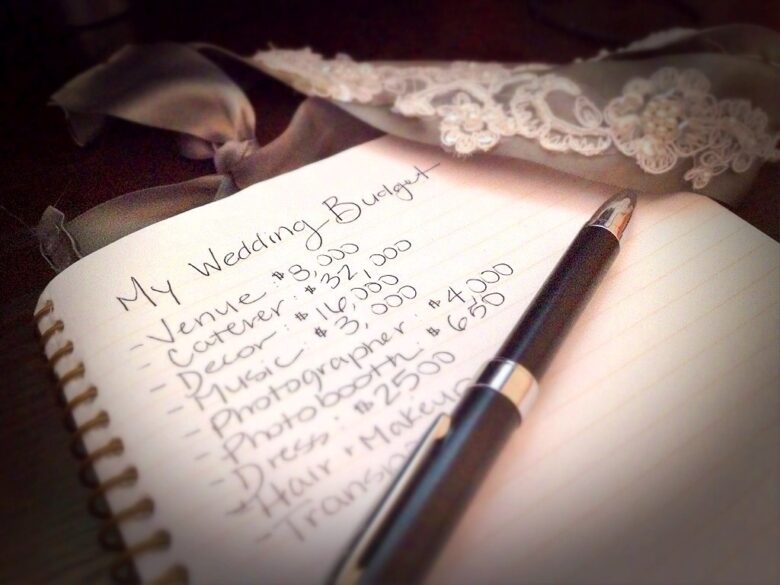 Catholic weddings are traditionally meant to be simple, modest, and profound. Elaborate celebrations may still be considered if you have the money to spend on them. Keep in mind that your wedding should reflect the values you have as a couple and as Catholics.
As your first official public act as a married couple, your wedding should highlight the values you want to express, such as commitment to share your blessings and love with others, gratitude for friends and family, and hospitality, especially to guests who'll be coming from distant places just to be there for your big day.
As long as you're both comfortable with your choices, no matter how simple or lavish they may be, go ahead and budget your wedding according to your preferences. Take into account all aspects and expenses you need to take care of for the event, such as flowers, photographers, invitations, reception venue, wedding music or singers, catering, and other essential elements.
Honoring The Catholic Commitment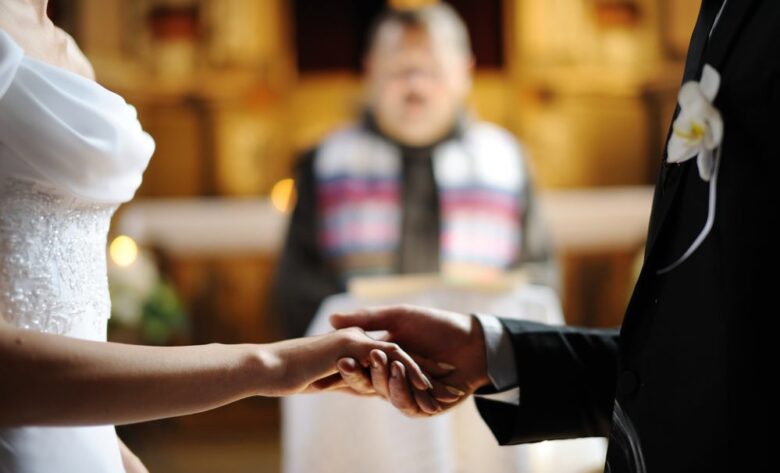 Above all, a Catholic wedding should embody the commitment and faith that you want to honor moving forward. Remember that the foundation of your relationship and marriage is your deep faith and connection with God. It doesn't matter if you go all out on expenses or try to save money to use them as you get started on building a family. What matters the most is how you plan to continue the commitment, faith, and love you have with God and with each other.
If you're ready to discuss your wedding plans with Sharon, contact her today. CONTACT NOW · CelebrantSwinbourne Civil Services.