One of the most monumental moments in a woman's life is her wedding. Apart from signifying an undying bond of love between two people, it's when everyone else looks at you and admires your glow. Being a bride, you are the star of such a grandiose event. That's why everything you have on must be of tiptop quality – from your hair to your makeup, and most importantly, your wedding dress.
Visual presentation and traditions vary from one culture to another. But the bridal outfit has always been universally made for the bride to look her best. Centuries ago, weddings don't simply revolve around the union and emotional commitment between two people. It often dealt with politics, symbolizing allegiance of nobilities and people of higher social strata. Hence, a bride should dress fitting to her noble status.
While this doesn't apply in recent times, the wedding dress still represents a woman's individuality and the major shift that is bound to happen to her life. Women have become more liberal with their choices but traditional white gowns are still a go-to for many. Though it can differentiate itself from your usual gowns, you still have a pool of options to choose from – different shades, cuts, and fabrics.
Hence, here are 10 considerations to look into in choosing your dream wedding dress. By the end of this article, we hope that you'll be able to come up with your personal checklist.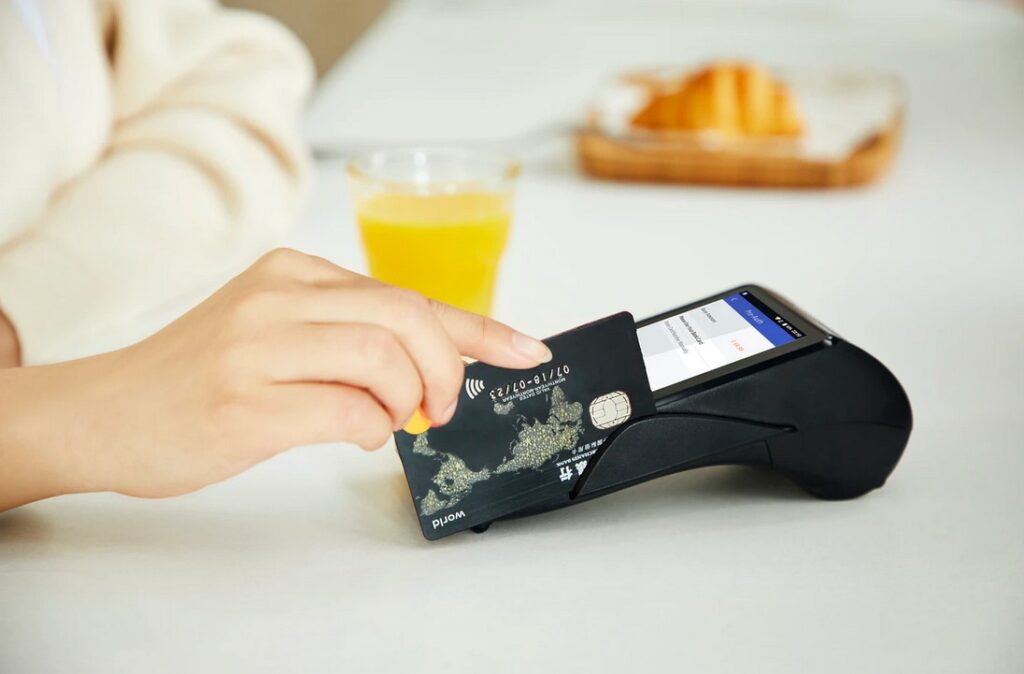 1. Budget
Before going on a search, you must establish a budget first. Tell the salesperson the range you can work with. Not only will it narrow the options, but it will help avoid getting disheartened by pieces out of your paying capacity. Usually, the dress complete with the necessary accessories would take up 10 to 15 percent of the total wedding cost.
2. Location
Determining when and where your wedding will take place will also narrow down your search. If you're having a church wedding, a dress with a long train is a safe bet. But if you'll hold the ceremony on the beach, that might be an unwise choice. The time and overall climate should also influence your choice. During the day or warmer weather, you should consider going for a breathable cut and fabric. For the wintry season, a sleeved gown made from denser textile is a good option.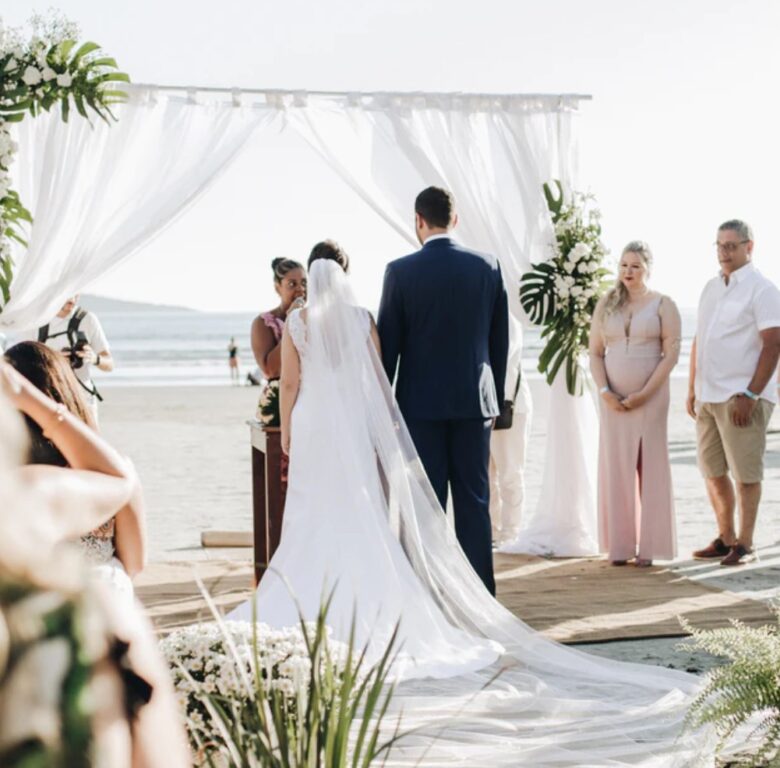 3. Time of shopping
Be sure to shop for a gown early, especially if it's a bespoke design. You still have to account for the time needed for alterations and figuring out the right styling. However, if you're looking too early, the one you'll pick might be out of style when the wedding is just around the corner.
4. Sizing
Do take note that bridal sizing usually comes in smaller than the standard. Try not to "fit" yourself in a dress, but find one that truly fits your size. It's more convenient to adjust a gown with some allowance than one that's too tight. However, if you're keen on a goal figure, you can always get in shape early on. Aside from your diet and exercising, supplements can help increase your metabolism and suppress your appetite. Read this article for supplements that can help you reach that goal.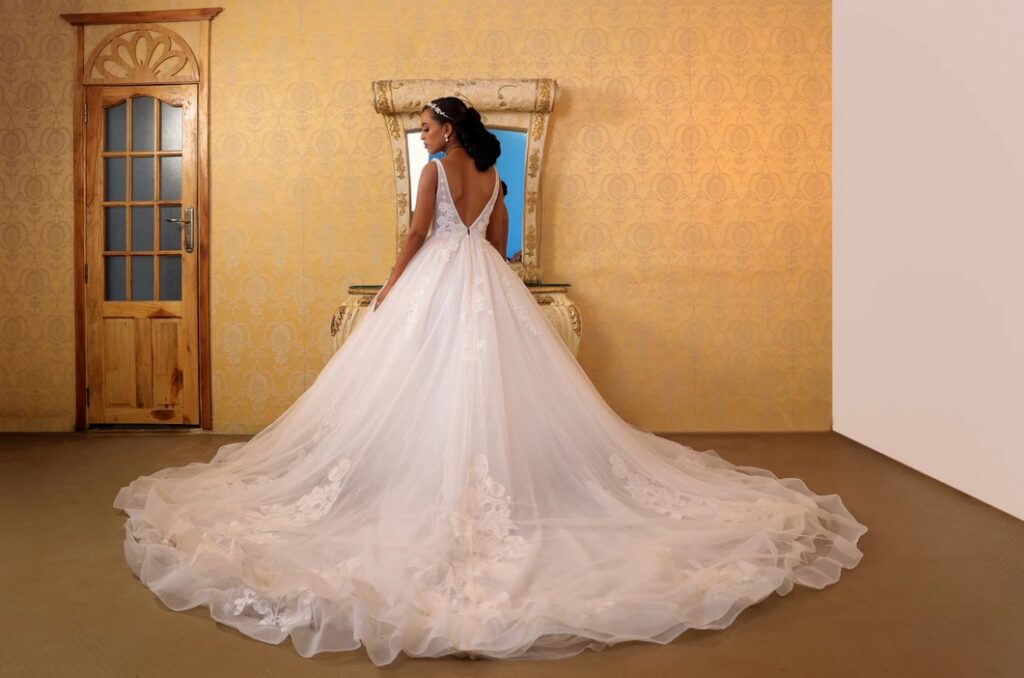 5. Silhouette
Ladies do not always share the same physique and stature. A particular cut might work for you but not for another. Hence, you should pick a dress that is flattering to your physical traits. For instance, an A-line dress is a wise choice for curvy women. This silhouette hugs the waist and spreads into a skirt, making for a cinched waist. If you want to define your hourglass shape, either a mermaid cut or sheath gown would accentuate your figure.
6. Fabric
Your figure will also help you choose which type of fabric you'll opt for. A more rigid, structured fabric will help streamline your curves. Unstructured textile that flows more might be not flattering for curvier brides. Its color can also enhance your traits, particularly your skin tone. You don't want your gown to either fade or drown you. Cooler toned white may do this for those with a fair complexion, so you might consider going for a warmer shade.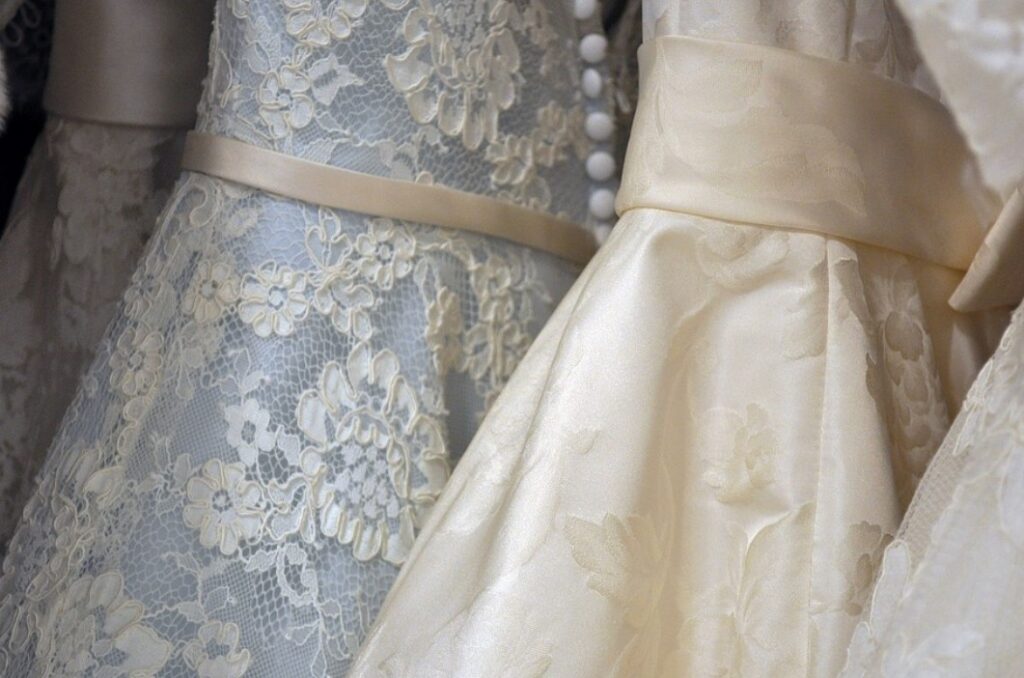 7. Taste and Personality
Out of all the concerns, the most important part is you liking your outfit and feeling beautiful in it. That's why you should choose something that fits your personal taste and screams your personality. That being said, you should also keep an open mind. A gown might not look appealing on a rack, but you might find yourself falling in love once worn and altered.
If you don't know where to start, check out magazines and boutiques online. Even Pinterest is a good source of inspiration. Look at what celebrity brides are wearing. You might want to consider what's trendy and incorporate those ideas into your own.
8. Theme
Concerning style, you should also ensure that your dress fits the theme of your wedding. Is it more of an informal garden party or a traditional type? A simple slip dress is suitable for a chic minimalistic aesthetic. A ball gown on the other hand gives you the drama and volume you want for a grand ceremony. If you're going for a more vintage route, a tea-length dress exudes that contemporary yet classic vibe.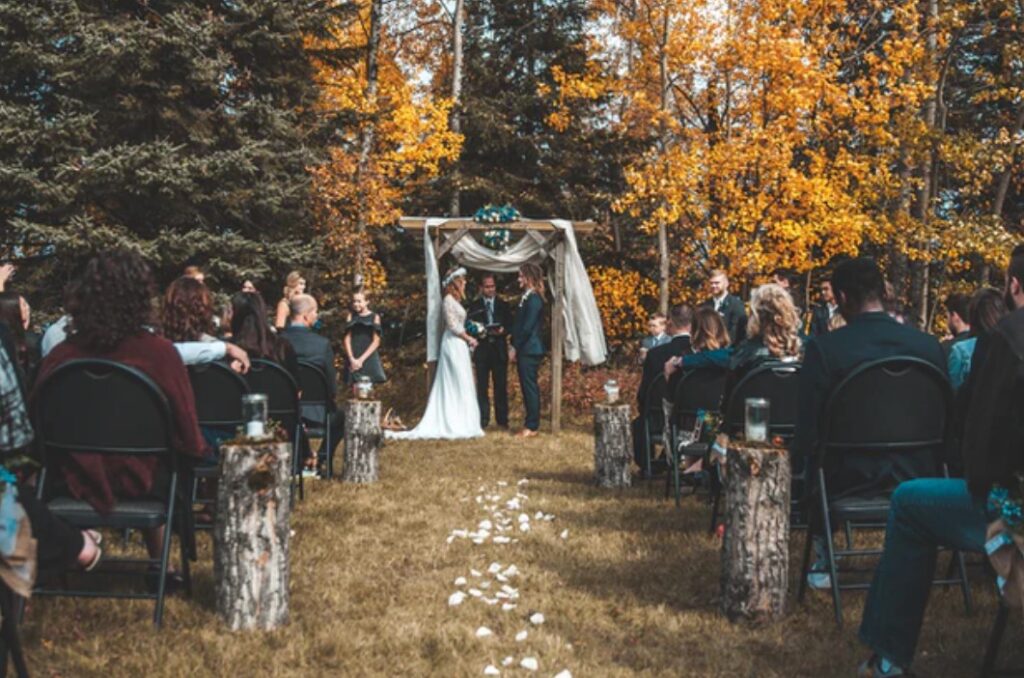 9. Comfort
Other than how it looks, you should also feel comfortable wearing your dress. No areas where it feels like it'll rip, or too loose looking baggy. It'll never be as comfortable as your regular clothes, but be sure that you can move quite alright. Try your dress sitting, walking, and even kneeling. It all boils down to the right fit.
10. Tailor and Salon
That's why you should get a tailor you trust and understands your needs. It's much cheaper to buy a dress from a shop and get yourself a great tailor to alter it for you, than having it made from scratch. If you're opting for the former, you should find a good bridal salon. You can check online for reviews, or get referrals from peers who have already wed.