Royal weddings are exciting affairs around the world. Both to the commoners and the royal families, these fairytale events are a major deal, and everyone is excited and happy to see the next generation of their rulers get married. However, what were the best royal weddings in history? We will rank them in this article, so keep reading to find out!
1. Edward VIII and Wallis Simpson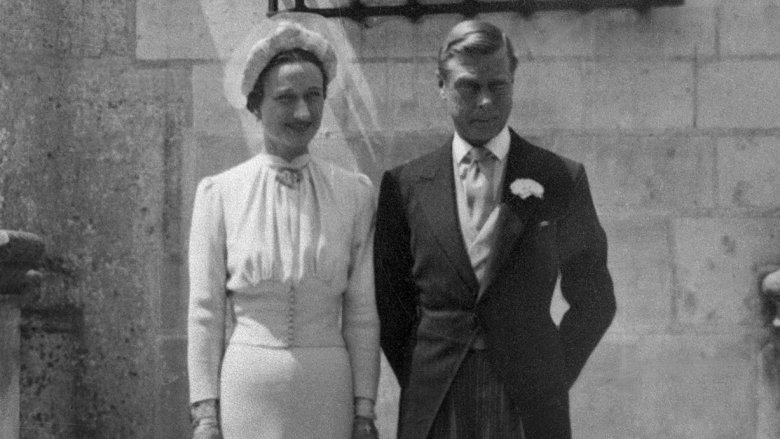 This wedding was everything but ordinary, and that is among other royal weddings. When Edward was crowned as the king in 1936, it was widely known he was dating the American socialite and divorcee Wallis Simpson.
Serving as the king, Edward was not able to marry Simpson, but instead of ending their relationship in favor of the throne, he made a very shocking decision and abdicated the throne. How is that for a romantic gesture? The royal family, of course, was against this, and it was a major scandal, as well as a black mark on the name of the family for years to come.
Regardless of this drama, on June 3, 1937, the couple got married in a rather small ceremony in France. There are no public pictures of this ceremony available, but a Time reporter witnessed their vows. The vicar asked the groom, "Wilt thou love her, comfort her, honor and keep her?" to what Edward happily replied, "I will!" When he placed the ring on the finger of his bride, his hands trembled a lot.
2. Prince Andrew and Sarah "Fergie" Ferguson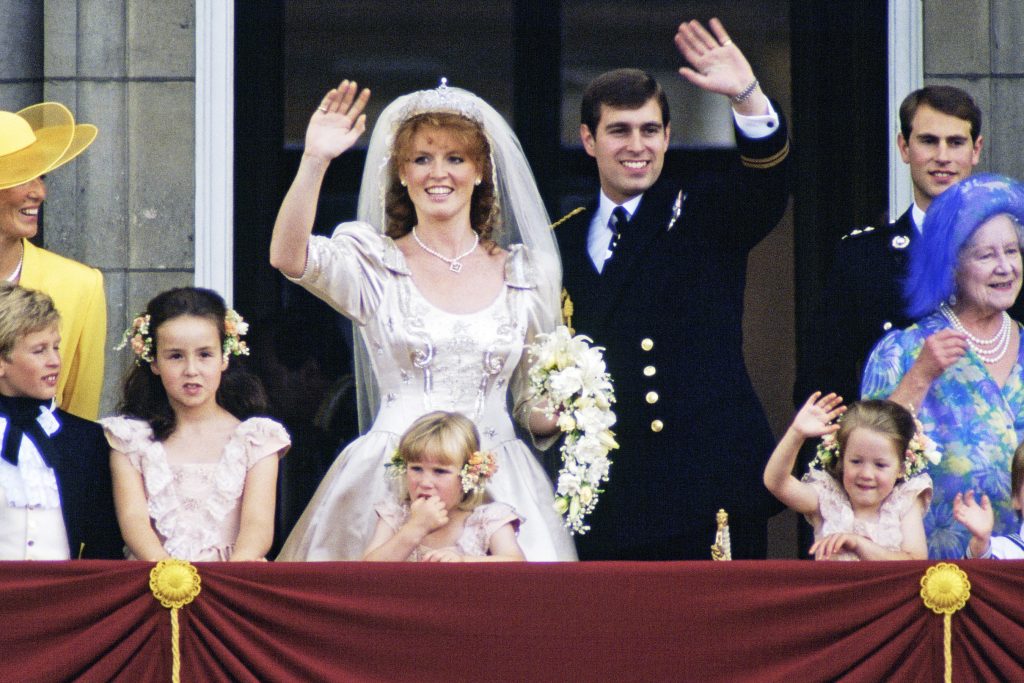 Prince Andrew and Sarah Ferguson had quite a stable relationship at the beginning. However, scandals rocked their marriage, and they decided to get a divorce. Before that, however, they had a royal wedding many can just dream of. On July 23, 1986, the ceremony took place at Westminster Abbey.
In "Finding Sarah: A Duchess's Journey to Find Herself", her memoir, Ferguson described that her duchesse satin wedding dress was "the creamiest material in the world." She also recalled what it was like to hear the thousands of people cheering while she was stepping outside on the balcony for the wave and the first kiss.
She wrote the following: "I was so deeply attached, so profoundly in love. I didn't realize that in getting my prince, I would have to give up so much, not least the man himself." She never expected back then how it would end.
3. Prince Edward and Sophie Rhys-Jones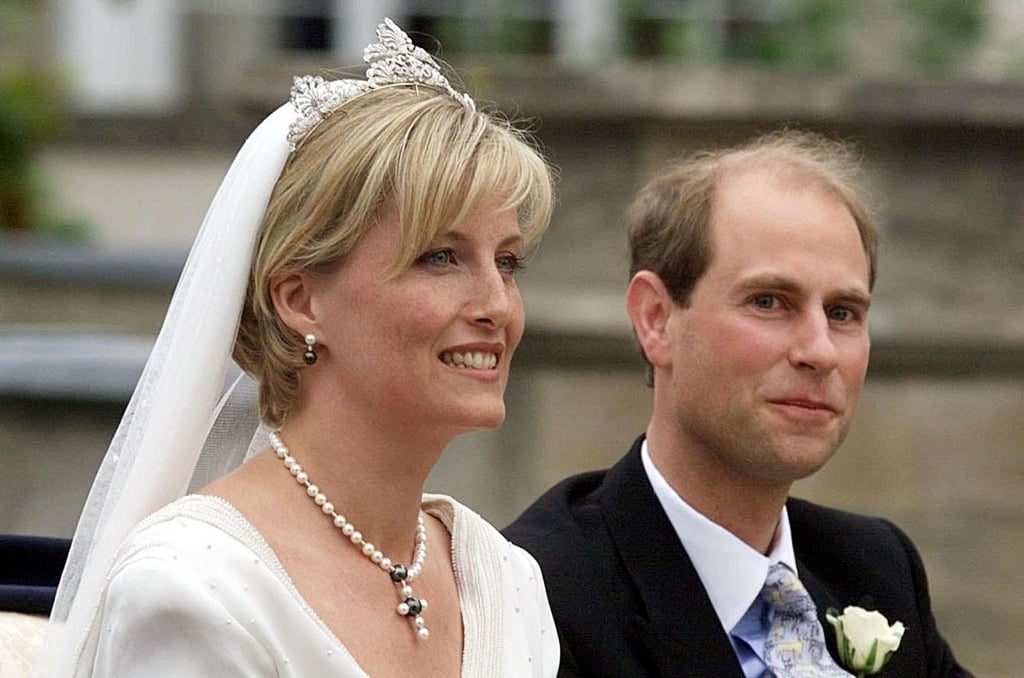 While Prince Edward and Sophie Rhys-Jones did say "I do" at the St. George's Chapel, this ceremony was a very quiet and private affair. As the BBC reported, it was mainly for the friends and family of the pair, which was their wish.
Still, it was televised for the public, while the Hello! magazine reported 200 million viewers were watching it on June 19, 1999. Rhys-Jones is now the Countess of Wessex, and she looked stunning in her simple long sleeve wedding gown, with one of the Queen's grand tiaras on her head. When they left the chapel, the couple did not do the traditional royal kiss, but they did the wave.
4. Prince Charles and Princess Diana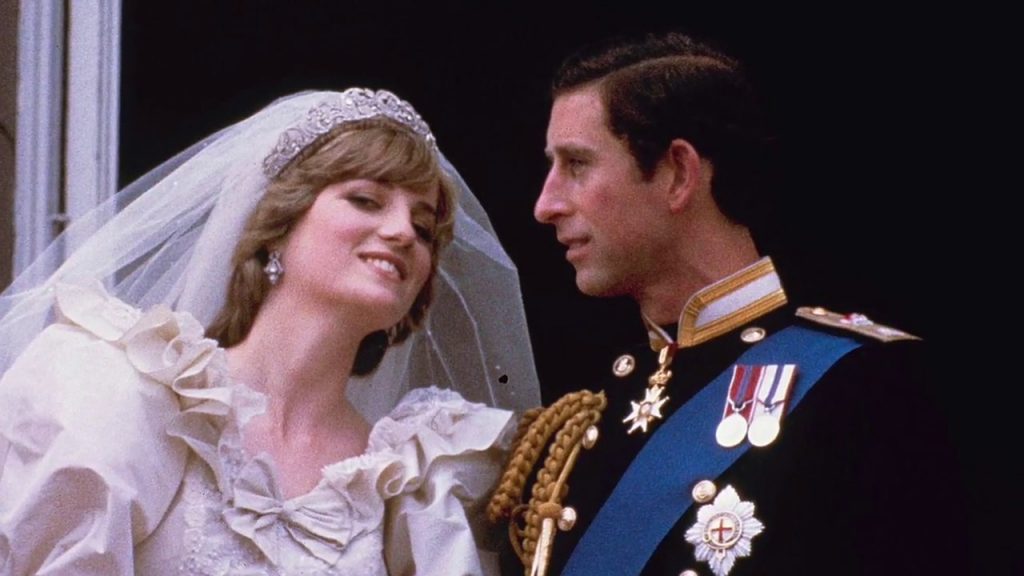 You cannot mention royal weddings without the thought of Princes Charles and Princess Diana and their ceremony. Their marriage was sadly very controversial, scandalous, and ended in a major tragedy in the form of Diana's passing. The couple got married on July 29, 1981, and the ceremony was amazing. From her epic dress to the beginning of a new tradition, which is the balcony kiss, the wedding of Charles and Diana was very different than each that came before.
Like most weddings, theirs also had several small mishaps, but their marriage had even bigger troubles. Barbara Daly was the makeup artist of Diana for her big day, and she told People in 2017 a story. While the princess was putting on her favorite perfume, Quelques Fleurs, she spilled some on her wedding gown, and she stained it. Daly told the princess to hold the stained portion of the dress in order to cover the spot as she was walking down the aisle. Diana did it, and nobody noticed a thing.
5. Princess Margaret and Antony Armstrong-Jones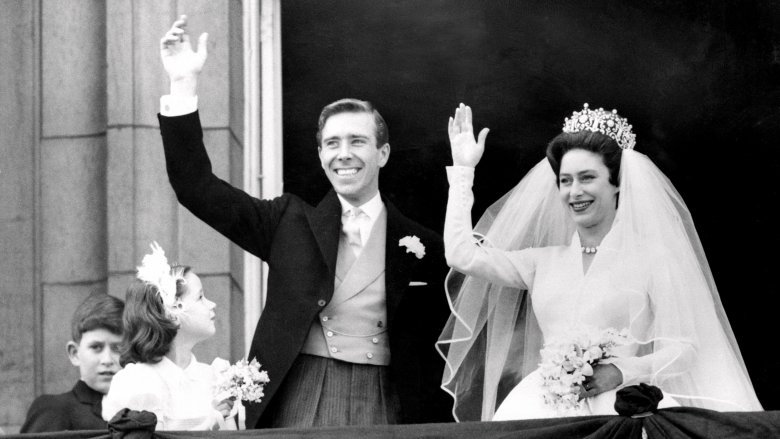 The Queen's only sister Princess Margaret married Antony Armstrong-Jones, a British fashion photographer, on May 6, 1960. During the ceremony, some two million people followed it live on TV, as it was the first time a royal wedding was aired.  Like Kate Middleton and Meghan Markle after him, Antony Armstrong-Jones was a "commoner", which is why many royal courtiers disapproved.
Regardless, this controversy slowly went away, and the happy couple enjoyed a fairytale royal ceremony in Westminster Abbey. Margaret was stunning and beautiful with in her simple princess-style gown, and a Poltimore tiara in her hair. After they exchanged their vows, they went out on the balcony of Buckingham Palace. Margaret and Armstrong-Jones waved at the fans, after which they enjoyed a breakfast feast with the guests.
6. Princess Anne and Captain Mark Phillips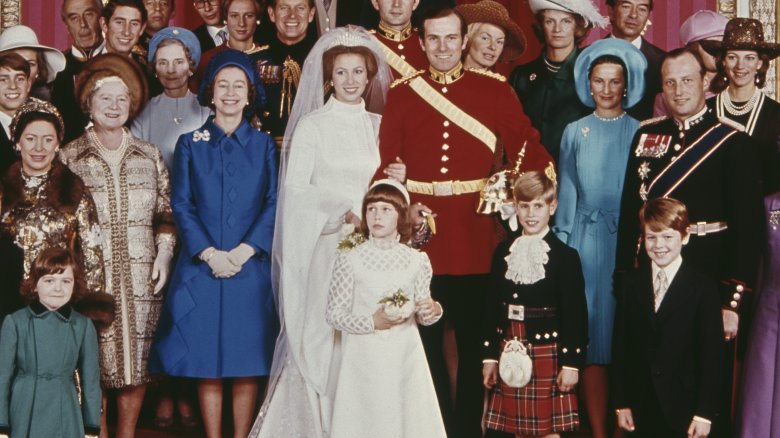 On November 14, 1973, a royal family member married a commoner for just the second time in more than two centuries. According to Hello!, Princess Anne, who is the only daughter of Queen Elizabeth II, met Olympic equestrian Captain Mark Phillips in 1971, and in just a couple of years, they fell in love, got became engaged, and married each other. Now that it was a standard, the royal ceremony was broadcasted on TV, and around 500 million people around the world tuned in that day to watch it.
Phillips actually turned down a royal title when marrying Anne. Years after, when they already had their two children, Peter and Zara, they turned down titles on their behalf as well, which made the two kids first grandchildren who are not royals.
Their ceremony, however, was royal to the fullest. After Westminster Abbey, they went on their honeymoon, an 18 day Royal Yacht Britannia cruise of the Atlantic and Pacific.
7. King George VI and Queen Elizabeth I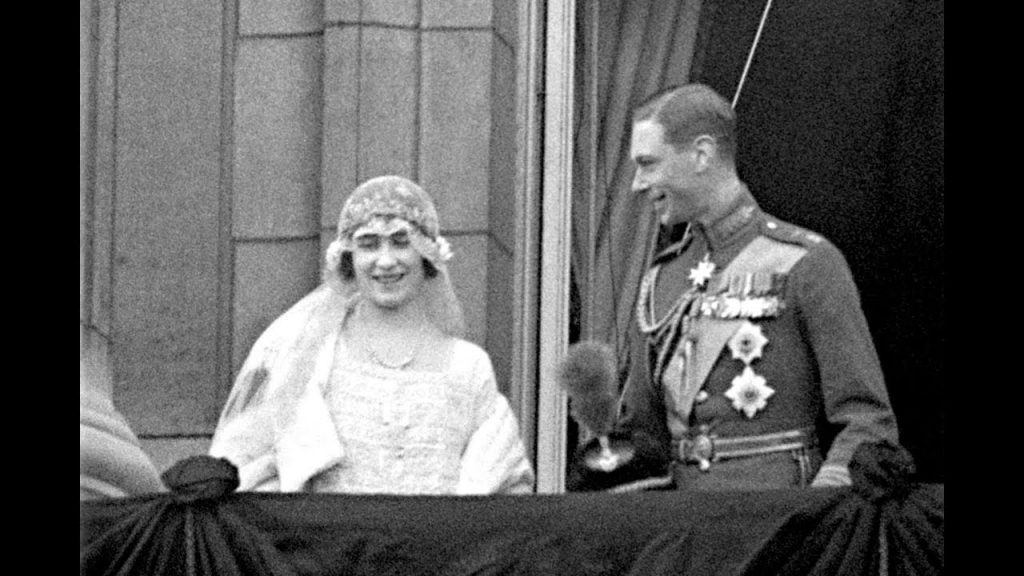 When King Edward VIII abdicated the throne to marry Wallis Simpson, his brother Prince Albert became the next king. He was crowned as King George VI. Before this, however, George VI had his own love story with Elizabeth Bowes-Lyon. She is now of course known as Queen Elizabeth I, as well as the late Queen Mother.
Elizabeth I was friends with Prince Albert and his siblings when they were all children. The childhood sweethearts married on April 26, 1923, in Westminster Abbey, while she wore a stunning flapper-style gown and an iconic headpiece. Although the wedding took place before the days of TV, silent newsreel footage captured Elizabeth I while she was leaving her home in her gown, and the royal groom when he was leaving Buckingham Palace. It was a hard wedding to top.
8. Queen Elizabeth and Philip Mountbatten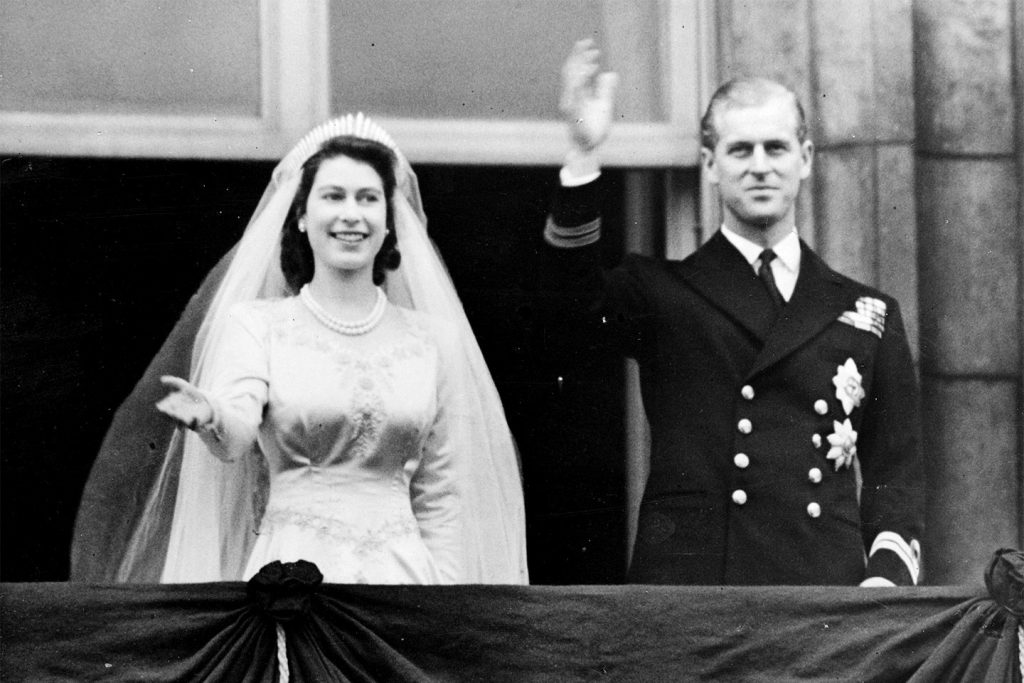 No famous fairy tale can compare to this one. On November 20, 1947, Queen Elizabeth II married Philip Mountbatten in Westminster Abbey, in front of many of their guests and a radio audience.
As the BBC reported, Elizabeth and Philip are very distant cousins, and they met during the early 1930s. By 1939, they had already been exchanging love letters. By 1946, they were engaged in secret. When Elizabeth was 21, there was a formal announcement, and only seven months later, the couple said: "I do."
This wedding will be remembered for centuries, as the then-princess looked like a true fairy tale princess in her intricate duchesse satin wedding gown, and a long lacy train. People from around the globe sent her presents, and the newlyweds received more than 2,500 of them. As this was long ago, they also got 10,000 congratulatory telegrams.
9. Prince William and Kate Middleton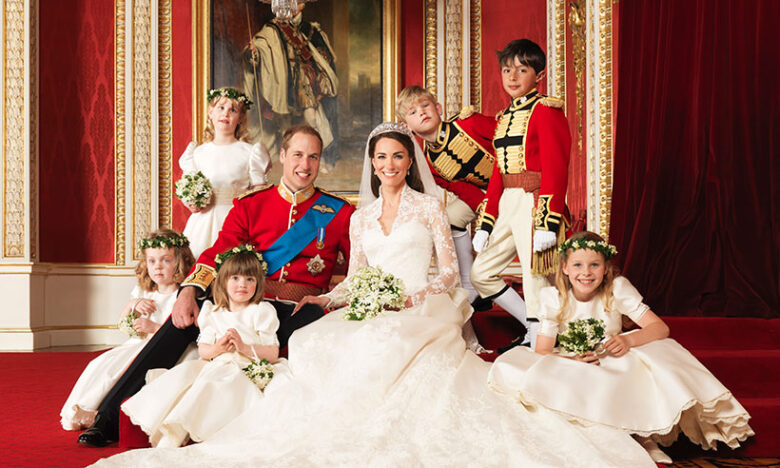 Who can forget the iconic wedding of the future king and current Prince William, and his longtime girlfriend Kate Middleton back on April 29, 2011? Middleton was a commoner before marrying William but was nevertheless well-liked by the royal fans and the general public. Some also called her the new people's princess, which is what they called William's mother, Princess Diana.
Their wedding was very reminiscent of the one Prince William and Kate Middleton where Prince Charles and Diana got married. The engagement ring and the dress, as well as the first public kiss, so much of it, was like an ode to the mother-in-law of Kate, whom we are sure she would like to have met.
Even without this touching symbolism, this iconic royal wedding was phenomenal. Nearly a million people filled the streets of the capital of London to try and take a glimpse at the bride and groom. BBC also reported that hundreds of millions watched it on their television screens at home.
10. Prince Harry and Meghan Markle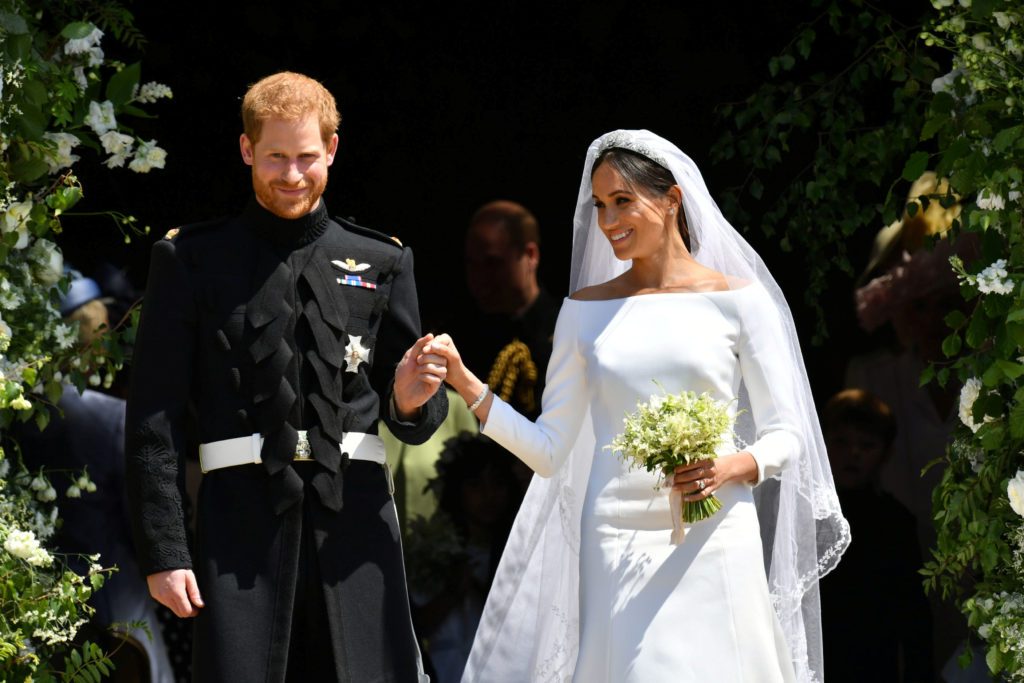 The most recent and the freshest royal wedding in our minds was also arguably the very best royal in history. If we take into account the key components like the timeless bridal look of Meghan and the little moments they shared during their big day, this royal affair was everything the viewers and the fans could have hoped for, and then some.
If you tuned it for the live broadcast, you witnessed the touching and heartfelt reaction of Prince Harry when he saw his bride for the first time, as she was wearing her Givenchy gown. She told her when she approached, "You look amazing." Harry managed to steal our hearts once again when all of us learned that he handpicked the flowers for her wedding bouquet, and added forget-me-knots to honor his late mother, Princess Diana because that was her favorite flower. The rest of the floral arrangements at St. George's Castle were stunning as well, while the music at the ceremony was beautiful. As many before it, this iconic wedding is one for the ages, and it will be remembered for decades to come.