The royal wedding was on July 27th, 2019 in Monaco, as the second and official ceremony for this young couple that took their vows in Monaco's Cathedral, also known as Saint Nicholas Cathedral. However, the royal wedding started on Friday, July 26th, and was held in the salons of the Prince's Palace where they had a civil ceremony.
Prince and his beloved bride had a private ceremony in Monaco. Now, let's take a closer look at the young and newly married couple.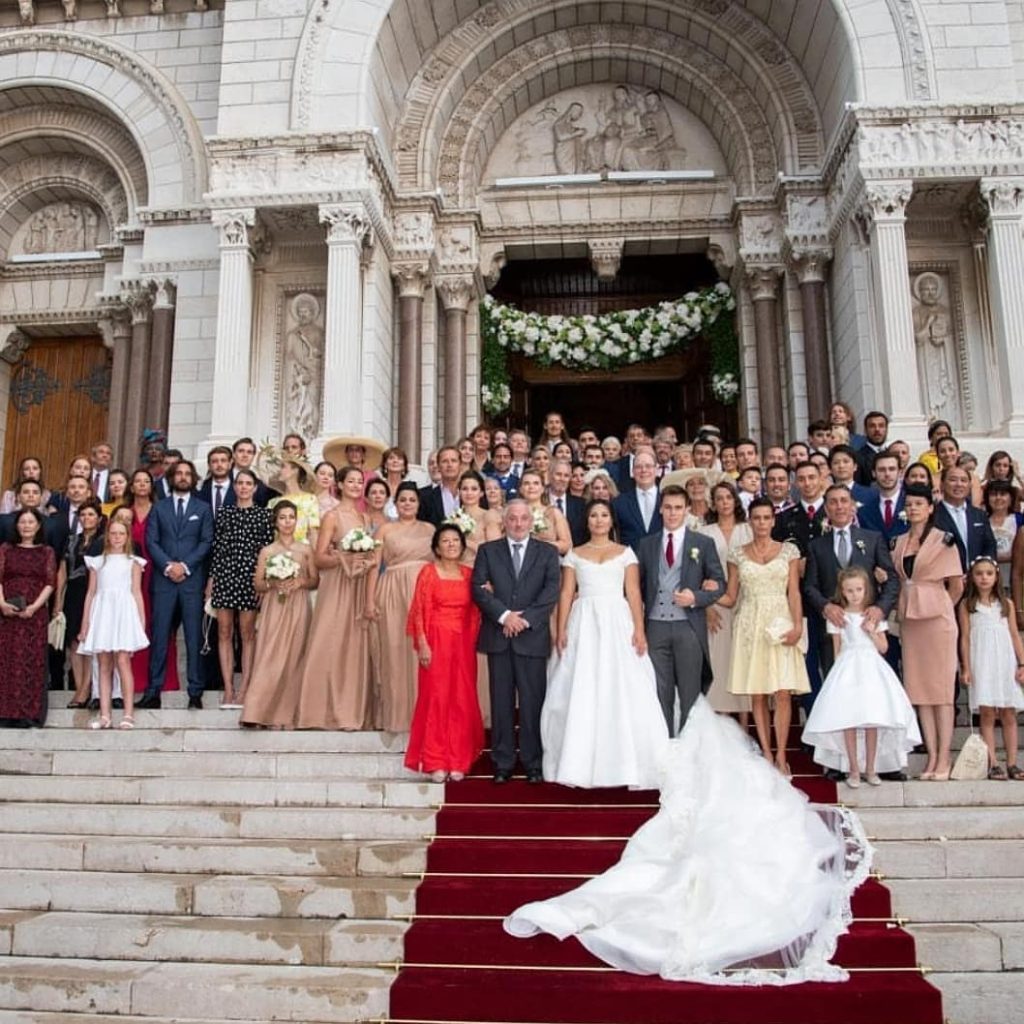 Who is the new royal bride of Monaco?
Marie Chevallier is a new spouse and a long – term partner of Louis Ducruet, a grandson of Prince of Monaco, Rainier III, and American actress Grace Kelly. Marie and Louis attended the same University. However, the couple official met at the night club in Monaco, and soon after that, they fell in love. As follows, both of them finished studies and even went together abroad to extended studies in the U.S.
Marie Chevallier is a 25-year-old, Monaco based graduated business administrator says how she feels like home in both France and Monaco. This young bride of Monaco is ambitious and hard-working, and she had proven that during her student's life when she did various jobs in order to maintain her financial independence. Therefore, she appeared in job positions such as project manager, promoter, the cashier in a supermarket, salesperson, and many more.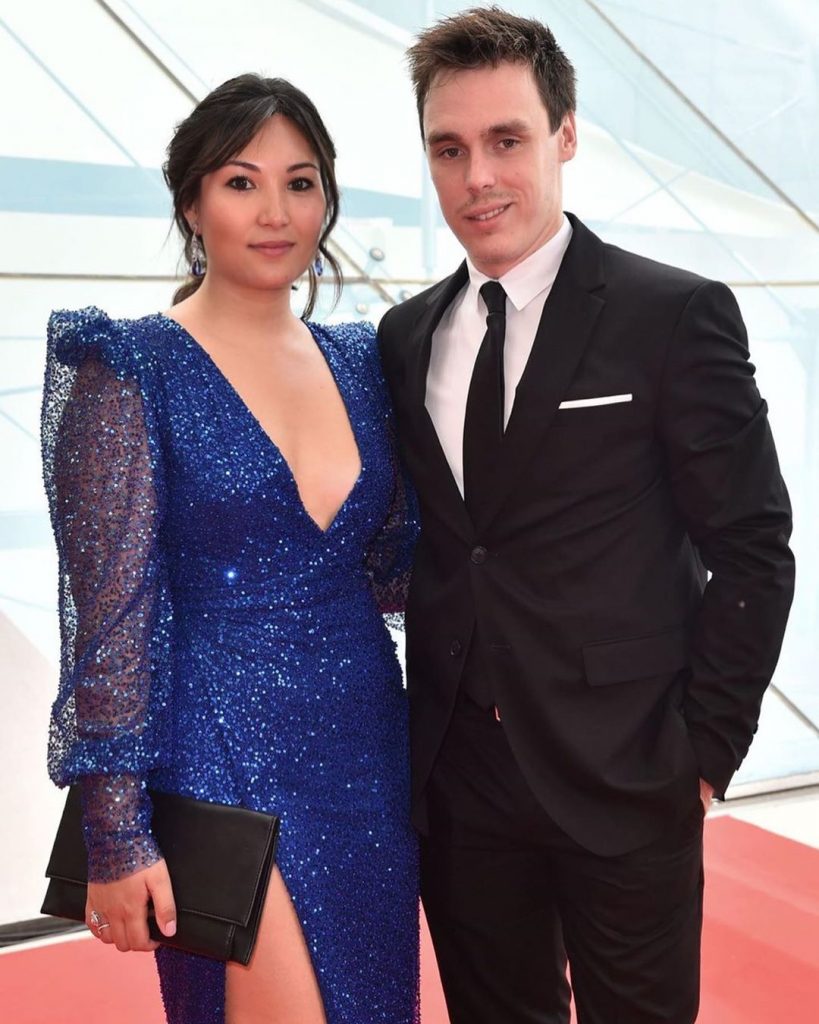 After graduating from Skema, she attended Western Carolina University, where she got the diploma for marketing. Marie and Louis both attended Skema and West Carolina. However, Louis was studying sports management. Moreover, Marie is not like any other girls, and she shares the passion for sports equally as Louis. The couple often visits live games, and they are seen together at the UEFA Champions League semi-finals, in Monaco.
Marie says for herself that she is a travel addict and together with her long – term partner, she visits countries in Europe, USA, Asia, and so on. She also has a blog where she writes about her travelings. Also, she is a big Instagram fan, and she often uploads pictures of her, Louis, and their dog Pancake sharing casual moments.
Royal groom of Monaco – Louis Ducruet
Louis Robert Paul Ducruet is born on November 26th, 1992, in Monaco. He spent his childhood living in France and Zurich but most of his life he lived in Monaco, where he lives today. Young Louis has a prestige schooling at Lycee Albert Premier and Baccalaureat. After that, he graduated from Skema, and later from West Carolina University in the U.S.
It is widely – known that Louise is a down to earth royal persona who doesn't like to attract too much attention. He met the love of his life while studying, and these two shared their vows this year on July 27th in Monaco.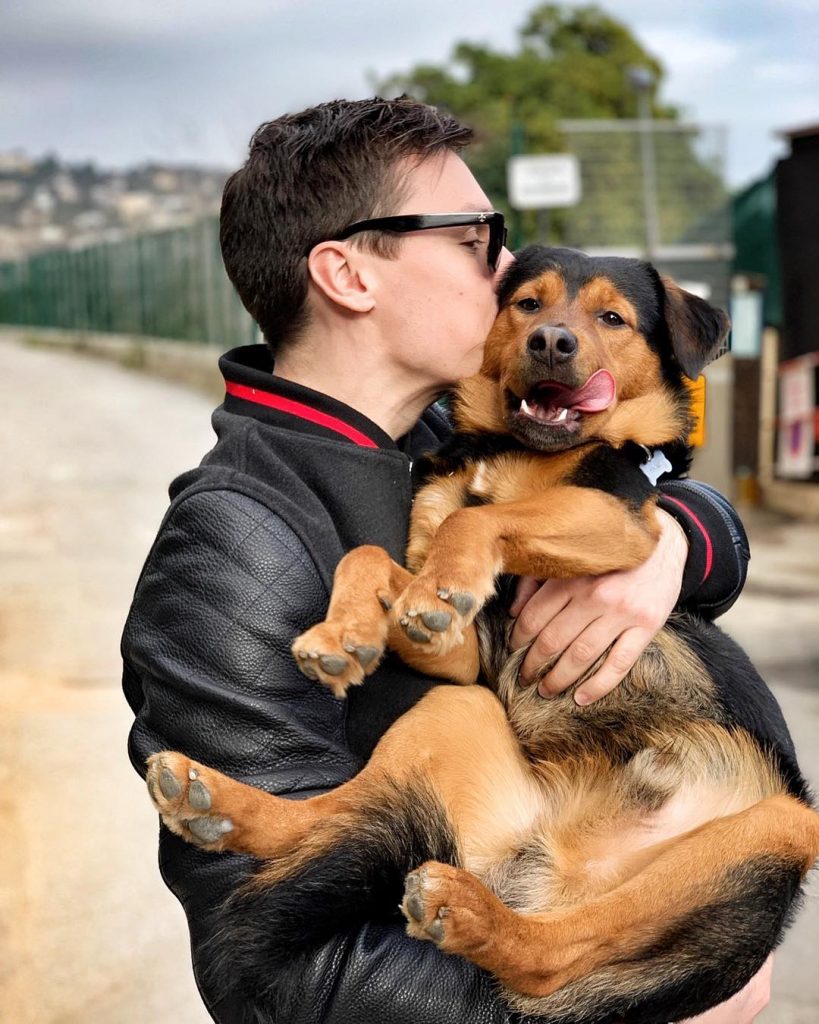 Apart from that, Louis is a huge sports fan, and he is quite active in sports too. In his young age, he started with his sports activities such as in Societe des Bains de Mer de Monaco. Louis also has several internships done for AS Monaco FC, and today he is a co-manager for MONADECO. Apart from ordinary sports, Louis is an adrenaline addict; hence, he joined the 4L Trophy car race. The race was 6000km long and has covered three states Spain, France, and Morrocco. The money raised for this event was later donated to schools in Morrocco, which kids from most impoverished families attend.
Couple private life and proposal
Louis and Marie are destined for each other, and the fact that they were attending the same University tells everything. However, they didn't meet there but in the night club in Cannes, and the fact they were a part of the same University made things easier. The couple is dating since 2011, and on February 2018 Louis proposed Marie in Vietnam, while they were on vacation. As follows, Marie said good old "yes" which resulted with the royal wedding in Monaco this year.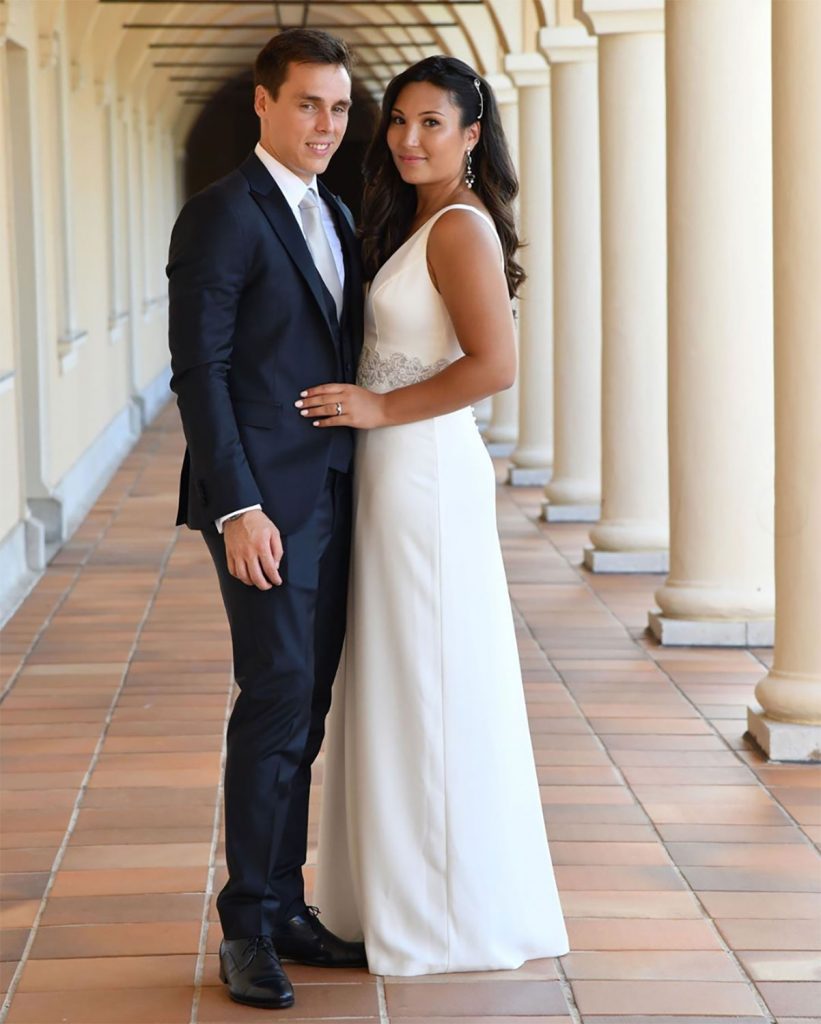 The couple seems to enjoy their private life, and they say how they are proud parents of a dog named Pancake, which shows their affection towards having a family. Also, as Marie stated, they had a journey together to the U.S. where they both attended West Carolina University, which only brought them closer to each other.