Are you getting married this year but still haven't found a dress? If the traditional wedding dress is your last option, then you should check this list!
We all love and admire Grace Kelly and her wedding dress was perfect, however, with no offense to the fans of traditional weddings, it's 2019 year, and we should definitely explore more when it comes to wedding outfits.
A lot of celebrity brides already did it – they challenged the public with misfit wedding dresses and non – traditional ceremonies. For instance, Julianne Moore and Keira Knightley wore quite "ordinary" dresses for their big day, and they didn't even have a glamorous wedding.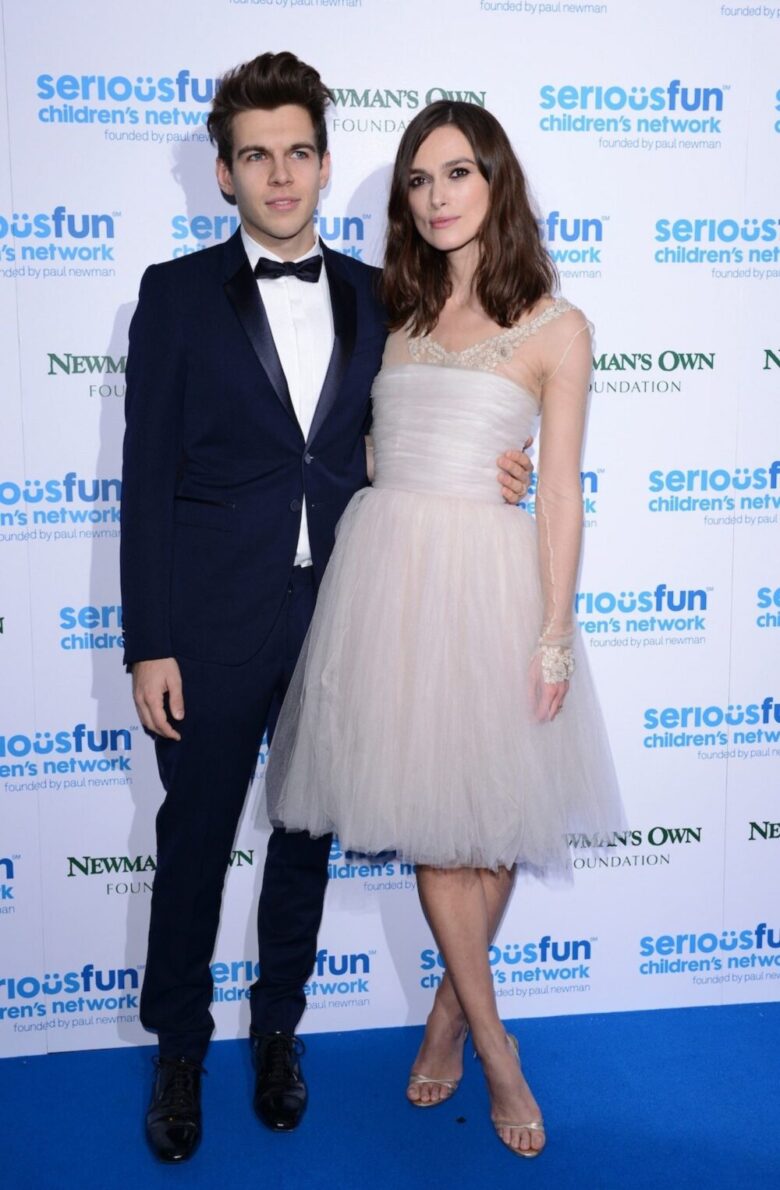 Besides, Keira stated how she wanted to wear a dress in which she feels satisfied and which she can wear again, and we can't agree more with her.
For the brides on a budget, it is an amazing opportunity to release your creativity to challenge the ridiculously high prices for a wedding dress and design a unique and stylish wedding.
Additionally, you can always go to Zara, ASOS and alike stores to either look for inspiration or buy a dress. Don't worry, even if it is a serial commodity, you can always make it unique and new.
Not all brides wear gowns
Haney £1,165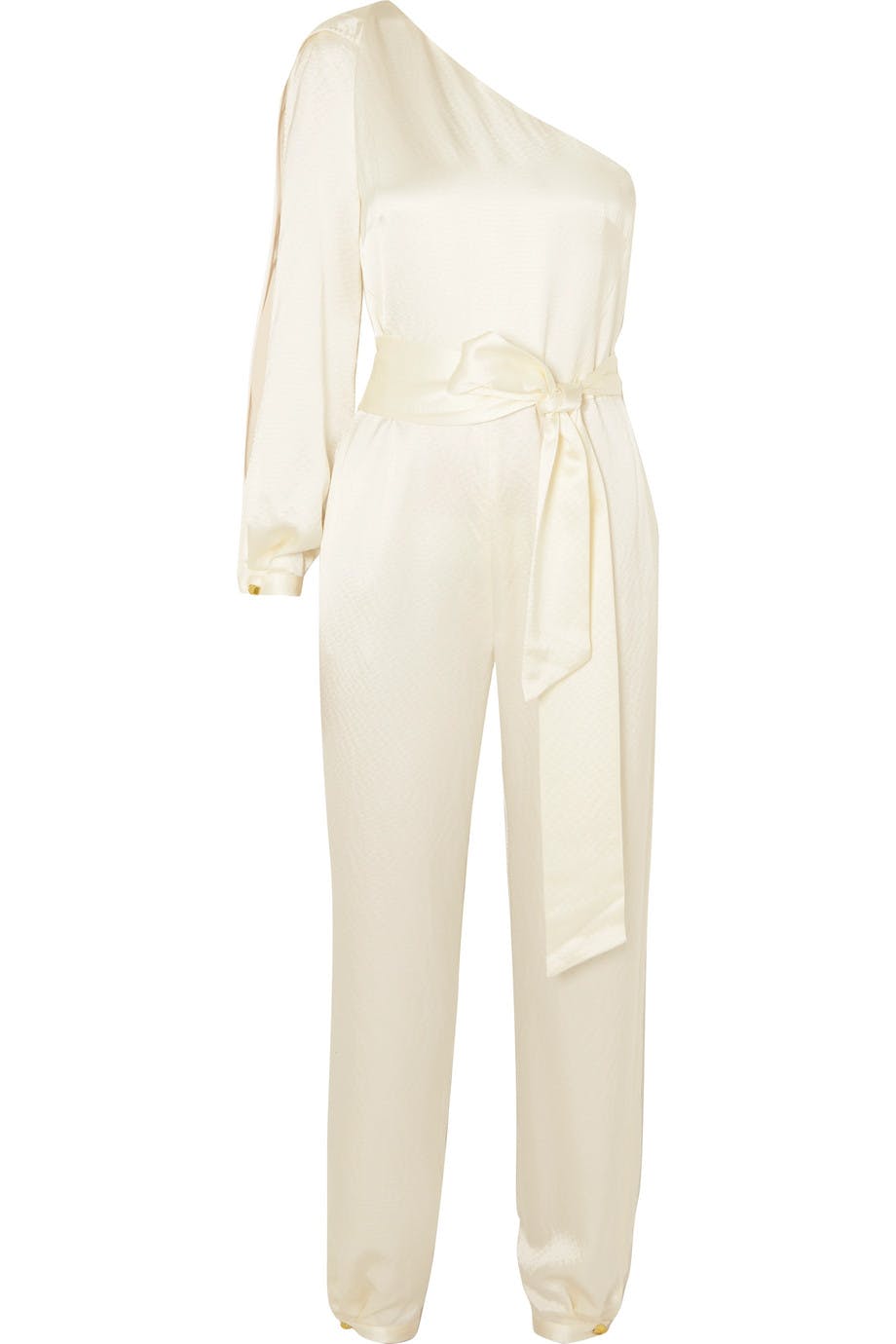 The jumpsuit is the most suitable replacement for a wedding dress – if you are not a fan of it. It comes in all variants, plus a silk material and pastel colours in combination can look very captivating. The wedding is an excellent excuse to show to the others how brides can wear whatever they imagine wearing.
For all fashion lovers
Erdem £3,950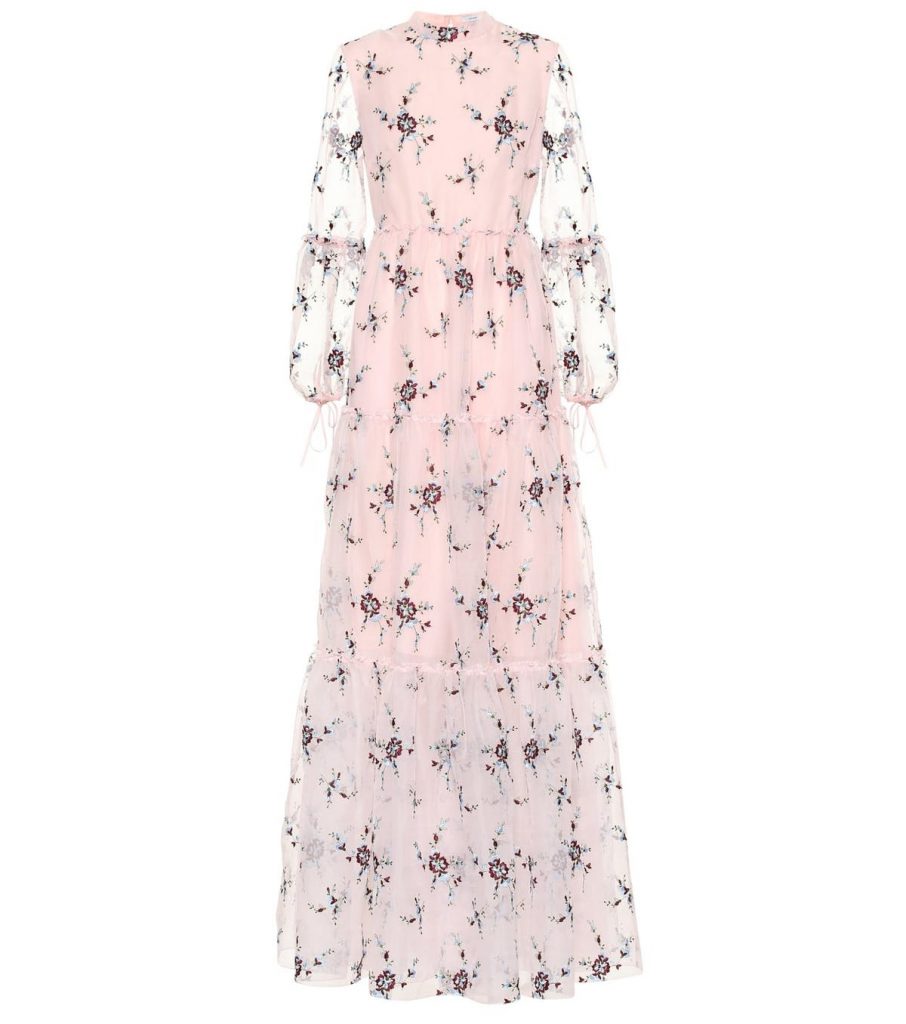 There are plenty of and stylish dresses that can be worn instead of wedding dresses and it looks remarkable on brides. Long dresses, or even with the floral prints on them, why not?
If you are going to have a romantic wedding, the dress should follow the same path.
Dancers are brides too
Zimmermann £895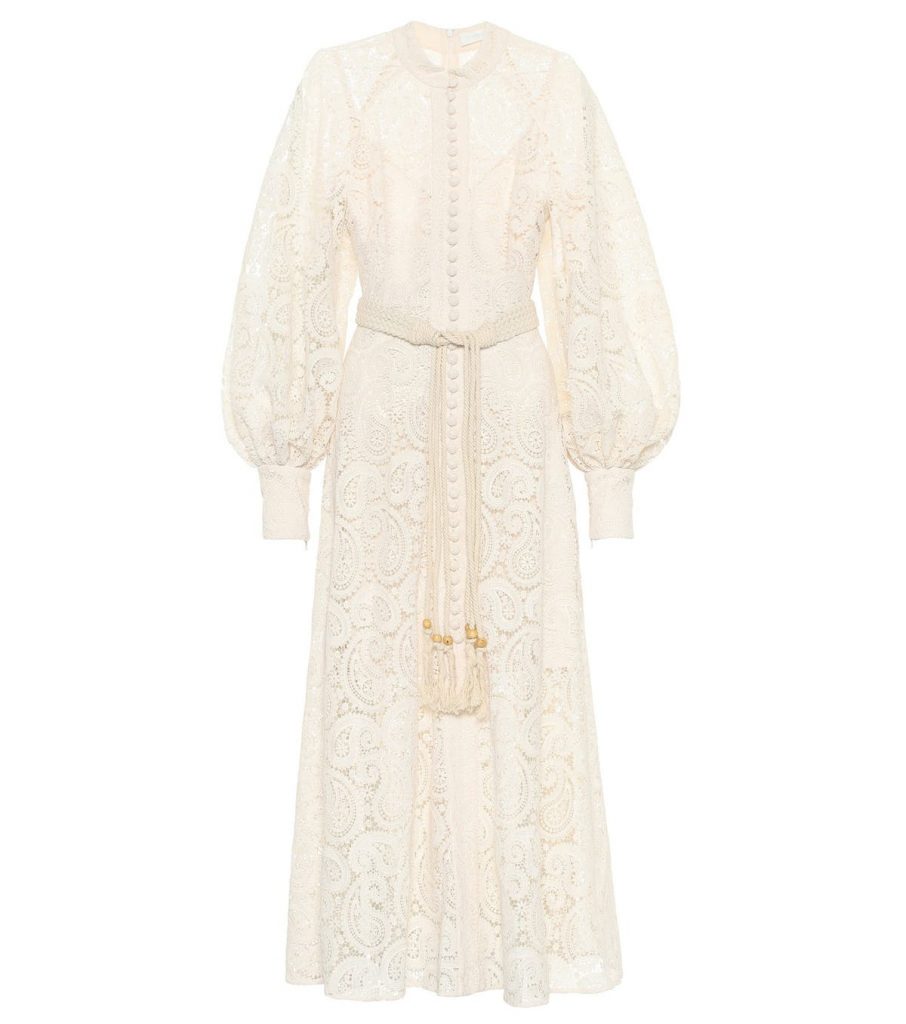 These days, some designers created pleasant and effective dresses as a replacement for traditional ones. It is a tad shorter compared with the usual dress, which allows the bride to dance all night if she wants with no fear of slipping over a dress.
Colors are a big yes
De La Vali £495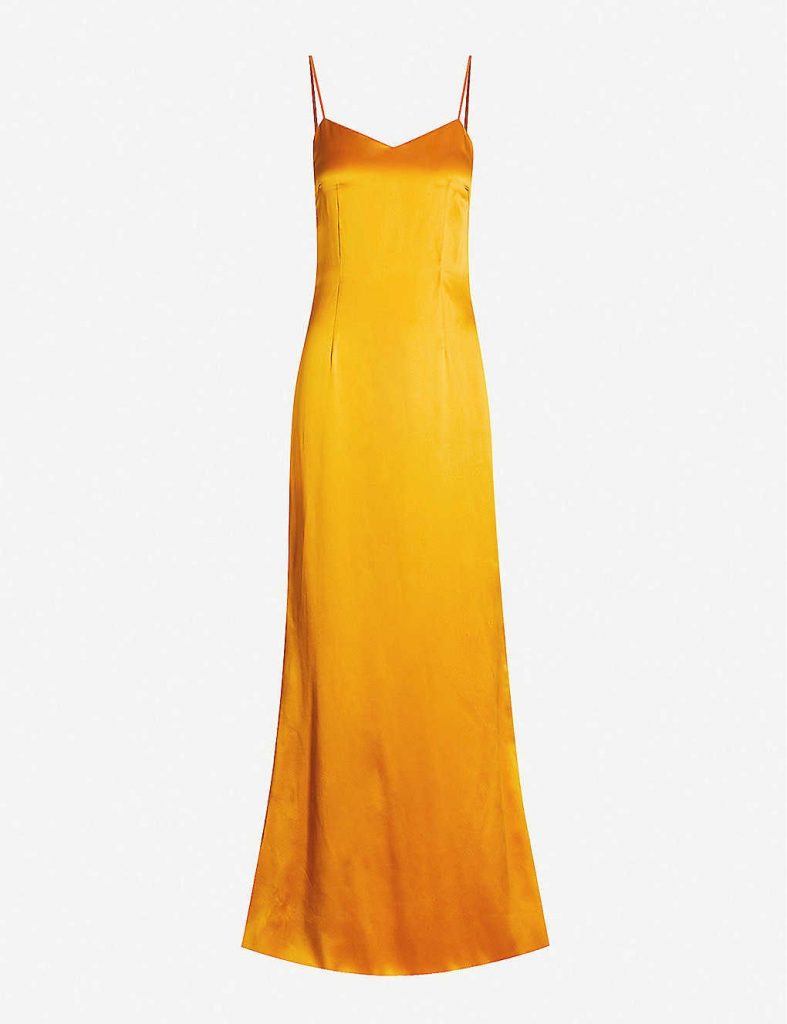 Believe it or not, some brides are not big fans of white colour, moreover, it would be the last colour in line for them.
Hence, dresses which are equally elegant and sensational as a traditional wedding dress can be found in many colours, such as this honey yellow. The bride always has a final world, though, more brides today prefer warm colours instead of faceless white one.
Modern Grace Kelly
Grace Loves Lace £1,820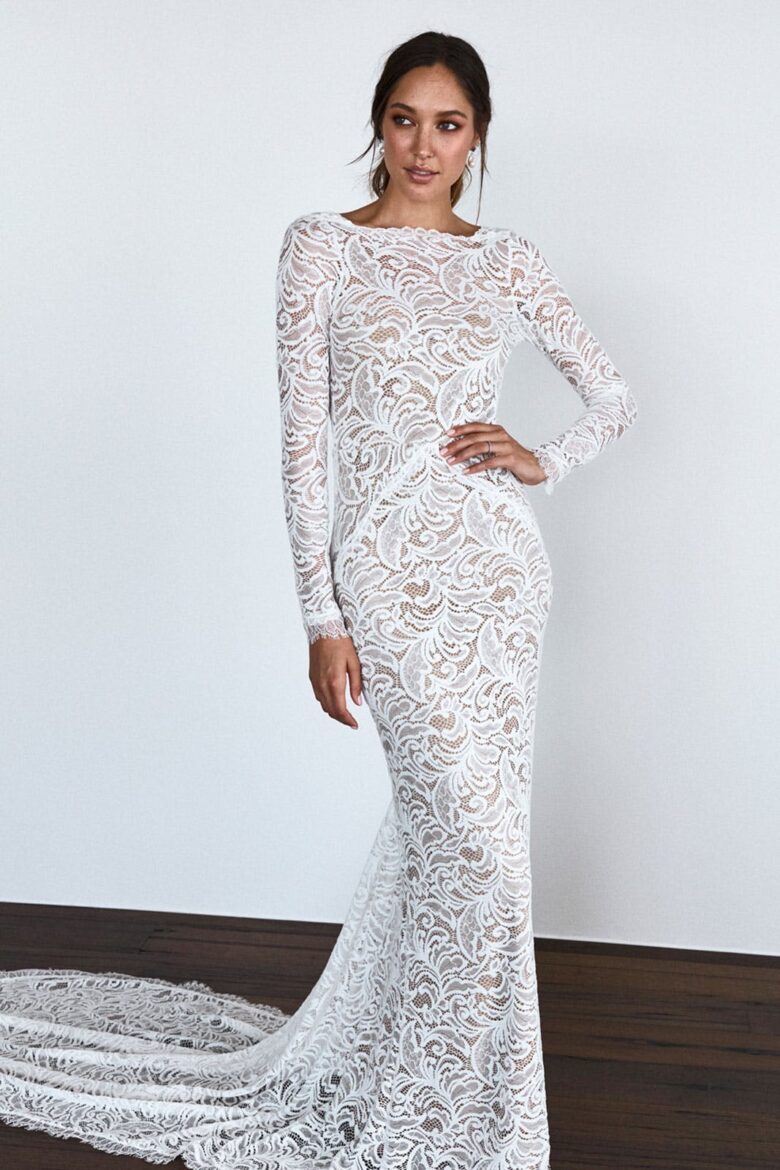 Modish and fresh – an amazing alternative solution for brides who want both: Grace Kelly's wedding and to keep up with the latest trends. With this model, not even that this is possible but it looks great.
Release your inner Aphrodite
ASOS £120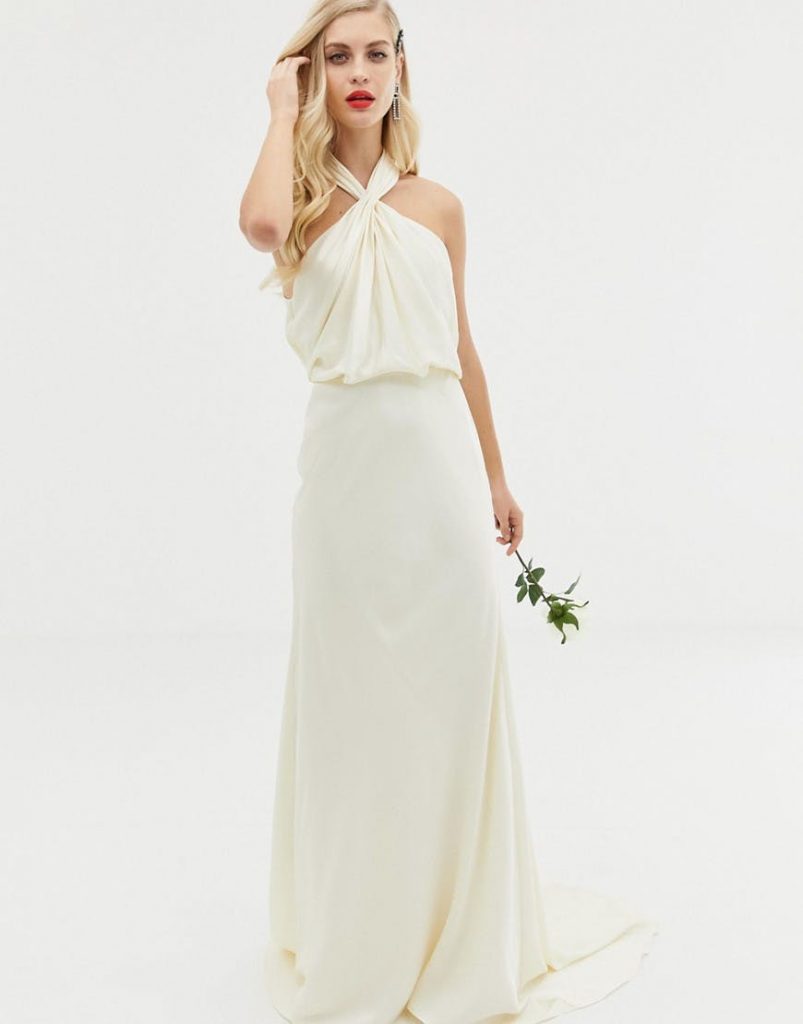 Simple is beautiful, and you can look chic with this long white dress. The length of the dress adds a mysterious touch to the whole appearance and it goes the best with the wedding by the open sea.
The designer really made an attempt to create a piece with the finest materials and it is surely worth mentioning.
 Queen of hearts
Ghost £185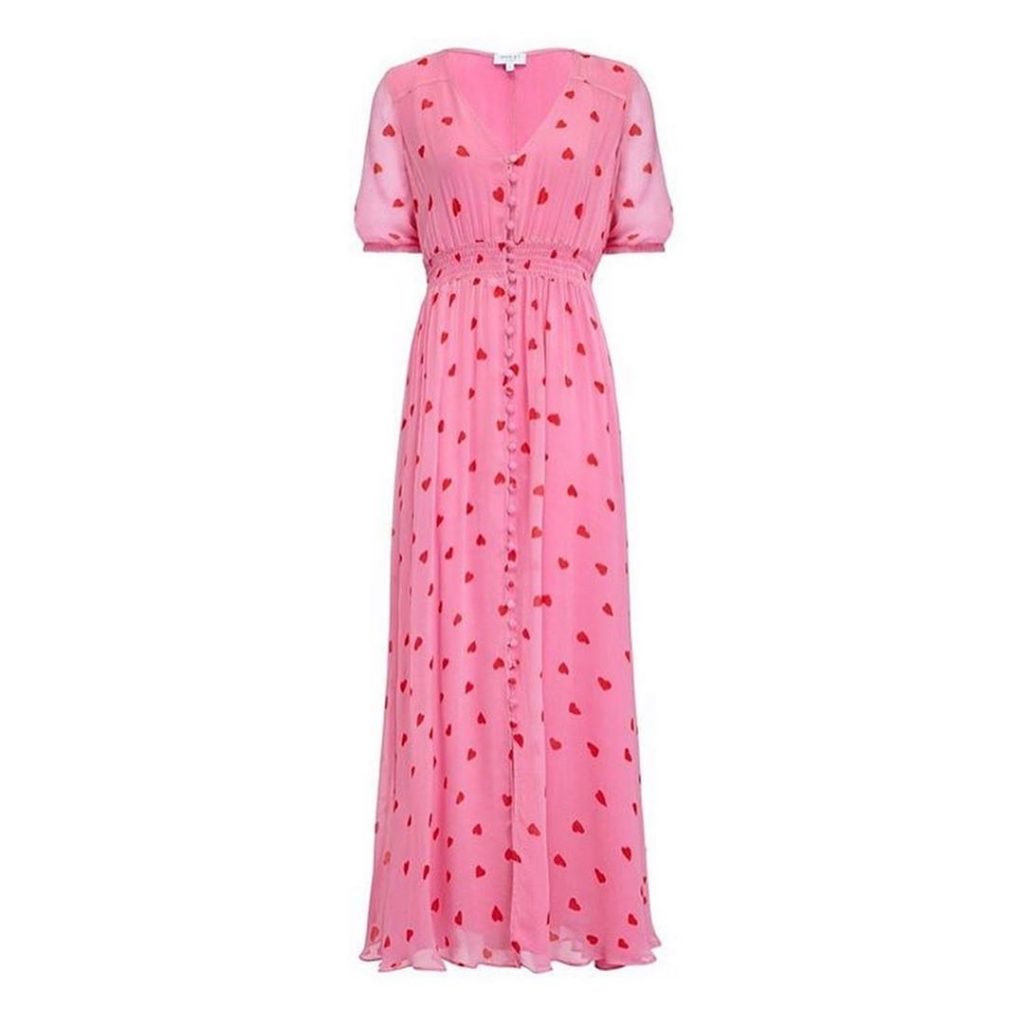 Love is all around and this dress says that. With this model by Ghost, you are going to be an authentic bride and in the very heart of the attention. Furthermore, the dress is multifunctional and you can use it for the wedding party as well and any day afterward.
Frozen
Oscar De La Renta £5,763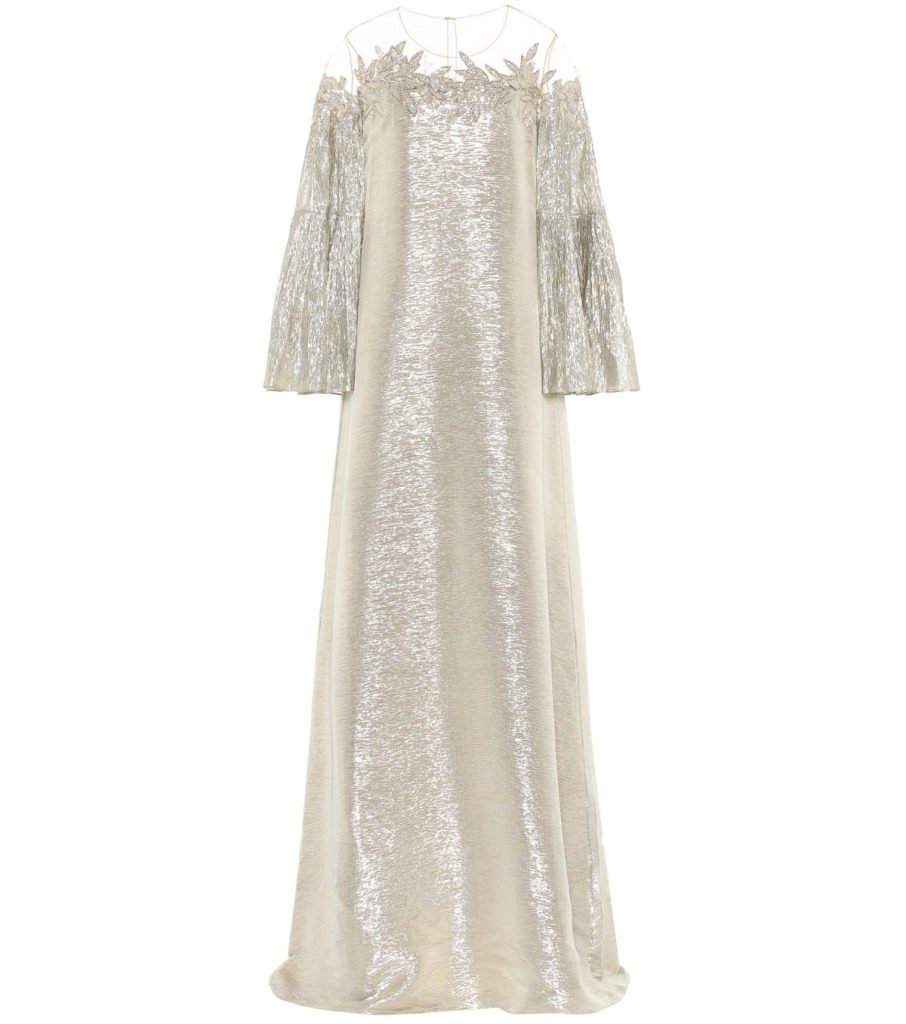 A unique and alternative, floor – length with flowery details and silver colour will stop time and you are never going to forget how astonishing bride you were for that special day.
Safari Bride
& Other Stories £75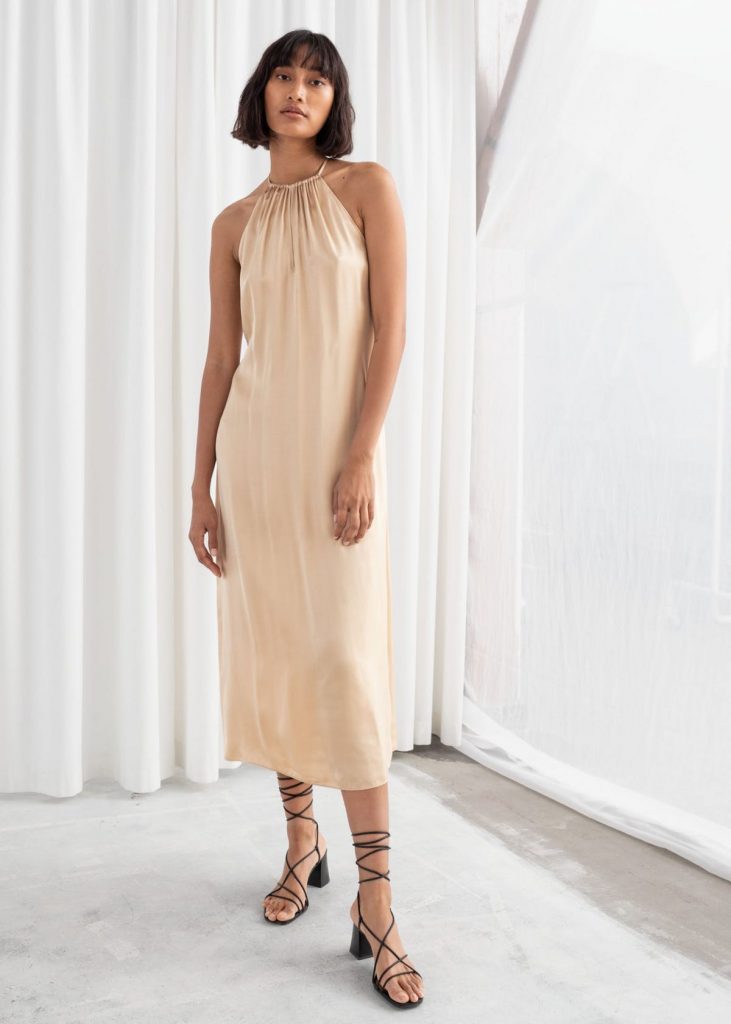 This simple and knee-length dress made from silk is the number one choice for all brides who want their summer wedding to be perfect. Warm colours remind us of eternally sunny Africa and it is the perfect choice for a tropical/safari themed wedding.
Polka dots attract happiness
Zara £59.99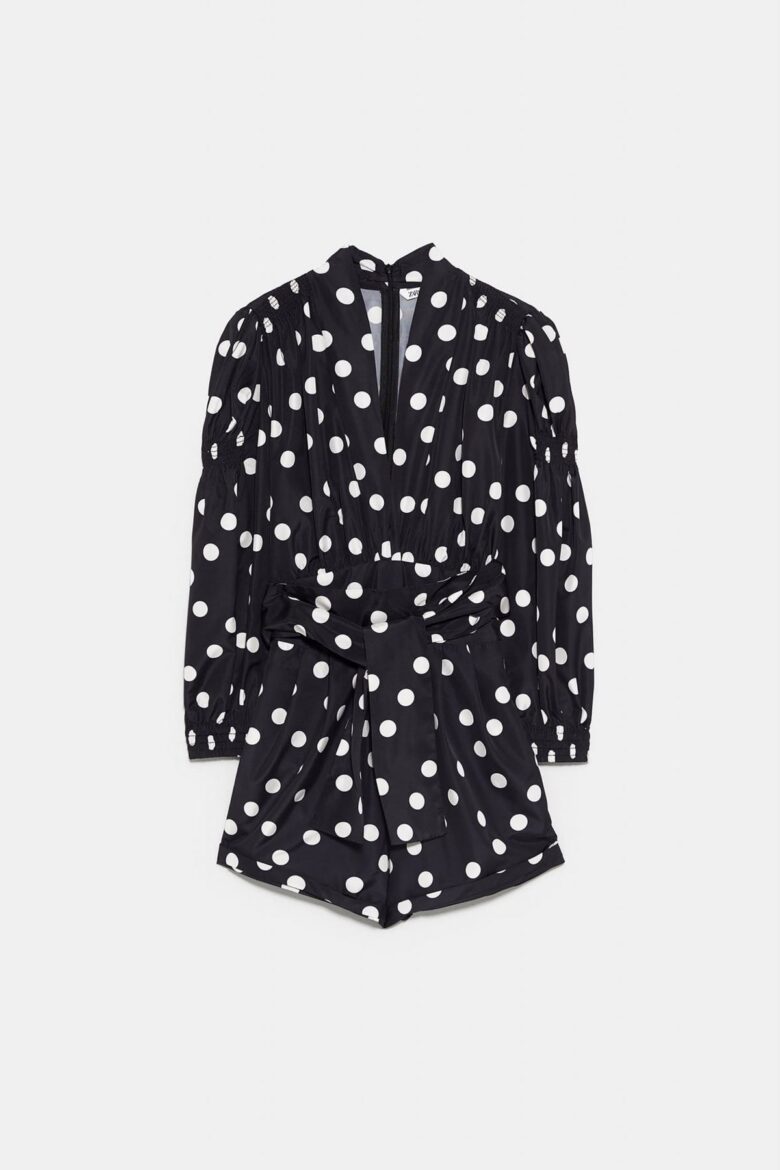 For all courageous brides who have no fear of wearing black for their own wedding. Simple and creative this short jumpsuit is a big trend this season and definitely the best choice if you are a fan of polka dots and retro look.