If you want to be a princess at your wedding the Disney princess-inspired wedding dress is the perfect choice for you. Every bride wants to be stunning on her wedding day, and one of the most important parts of it is a dress. If you want to find out which are the most popular Disney wedding dresses just continue reading the article down below. Maybe you will find the perfect dress just for you.
1. Cinderella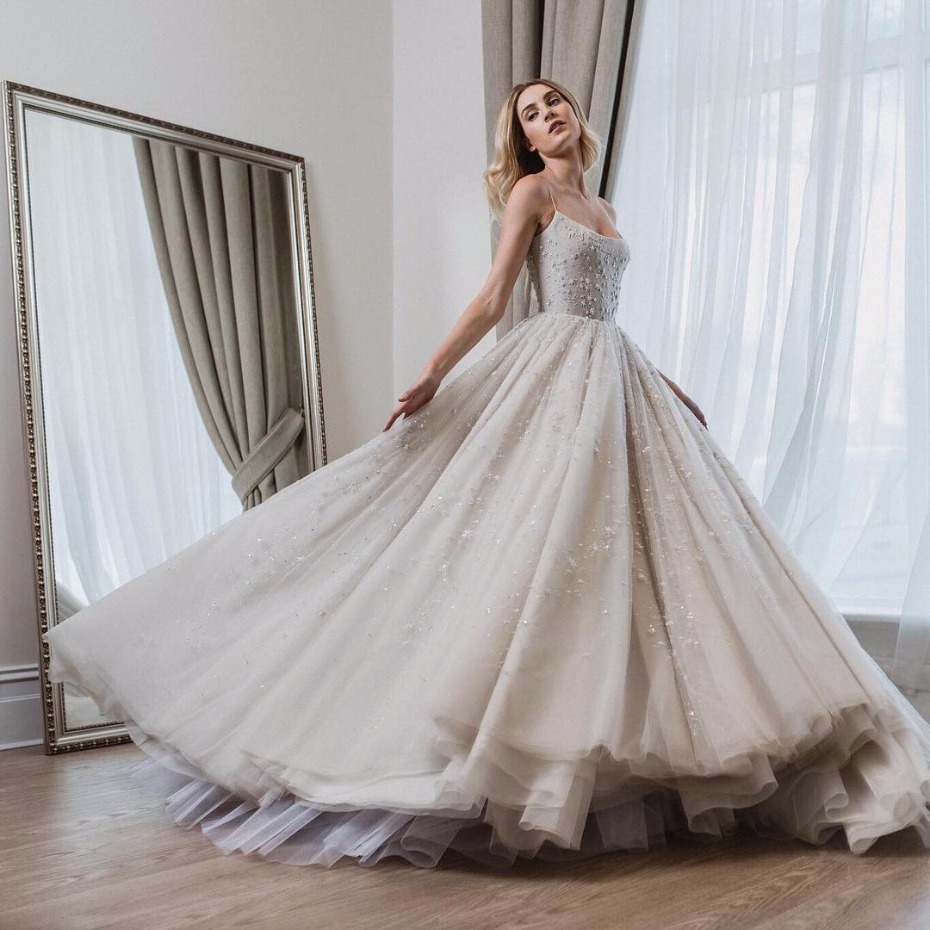 Cinderella's dress has a classic, clean line for all the modern brides. This is one of the statement dresses in which you will look beautiful while dancing your first dance. Cinderella' dress is a typical ball gown with the sweetheart neckline, so if you plan a traditional wedding this is the right choice for you. There is sparkling, metallic embroidery on the dress in silver. Also, if you are a romantic bride, this dress with a big skirt and lace neckline will be a perfect fit for you.
2. Snow White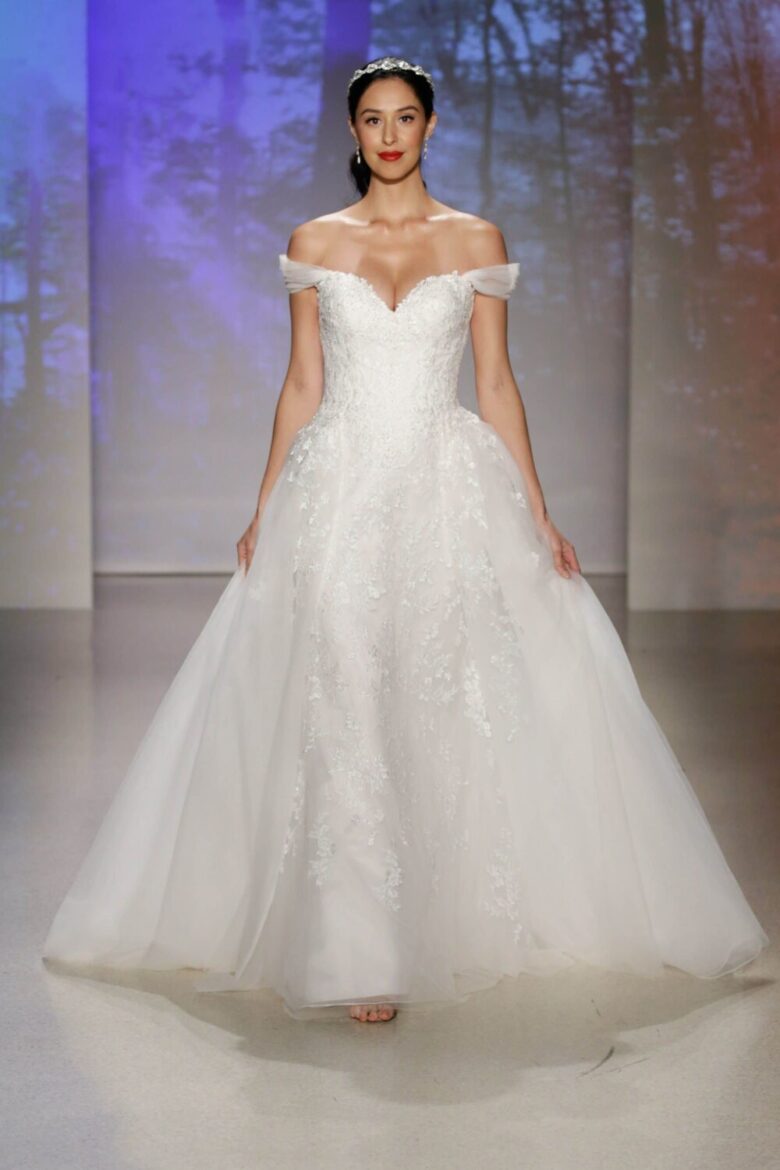 Who does not want to be the fairest of them all at her big day like Snow White? The answer is simple – every woman. Instead of seven dwarfs, you can have seven bridesmaids. If you are the non-typical, modern bride you can wear red dress inspired by the Snow White' s red cape.
3. Rapunzel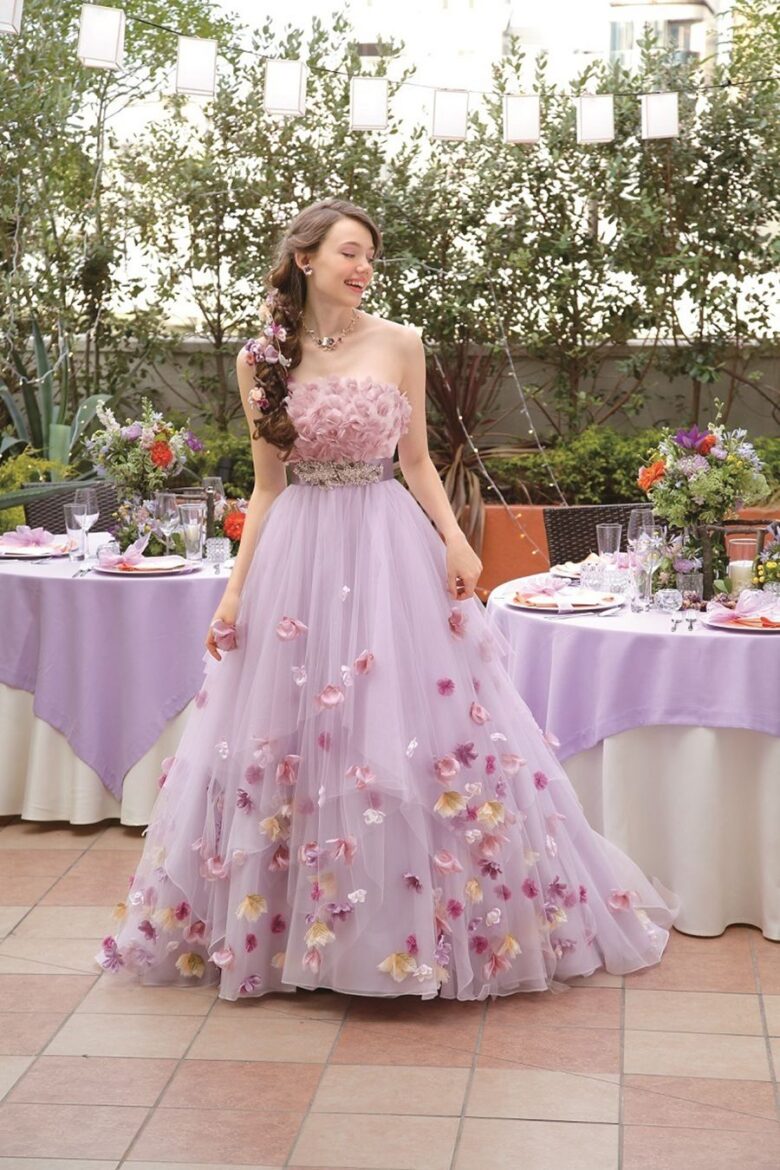 If you have long hair, and want an unconventional dress for your wedding, maybe Rapunzel inspired dress is for you. If you remember the Disney cartoon you probably think about Rapunzel lilac dress, which has A-line and gold details. With this dress, you can wear blue shoes, and locks in hair. Rapunzel inspired dress has a flowing skirt and you can easily move in it.
4. Belle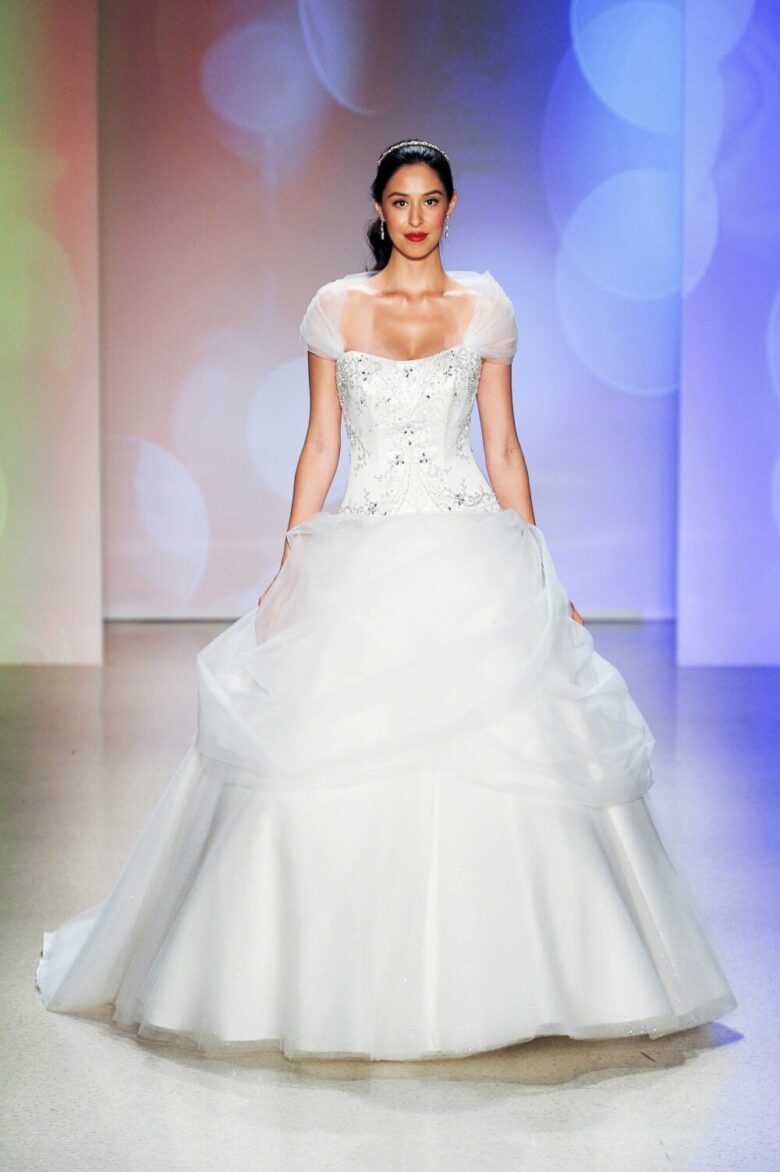 If you dreamed about a library wedding you should wear a dress inspired by Belle from Beauty and the Beast. This yellow-gold ball gown will look gorgeous on you during the first dance. This dress has a gathered skirt and stunning golden embroidery, and if you want a traditional white dress this is not the dress for you. With the full, ruffled skirt you will be the star of your wedding, and all eyes will be on you.
5. Ariel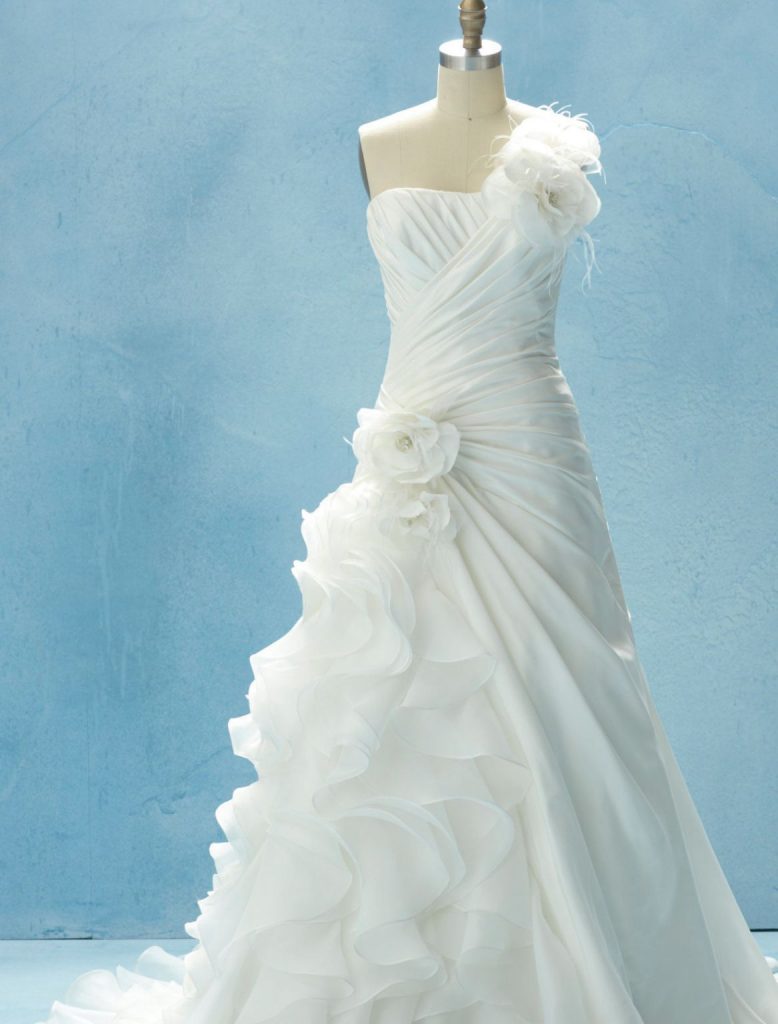 If you are stubborn like a red-haired mermaid, and has an unforgettable love story you should have Ariel inspired wedding dress, or you can wear a fishtail gown. If you like big sleeves, and you are a fan of '90 style, this dress is a perfect bridal style for you. The big, ruffled skirt represents waves of the oceans, and different pearls and crystals signify the ocean wealth.
If you are a glamorous bride, this statement dress with shimmery satin is for you. The bold sleeves with a dramatic full skirt will make an unforgettable entrance. This is also the right choice if you have in mind a beach wedding with a boho vibe. If your wedding is going to be near the ocean you can honor Ariel, a mermaid creature, with a similar dress.
6. Elsa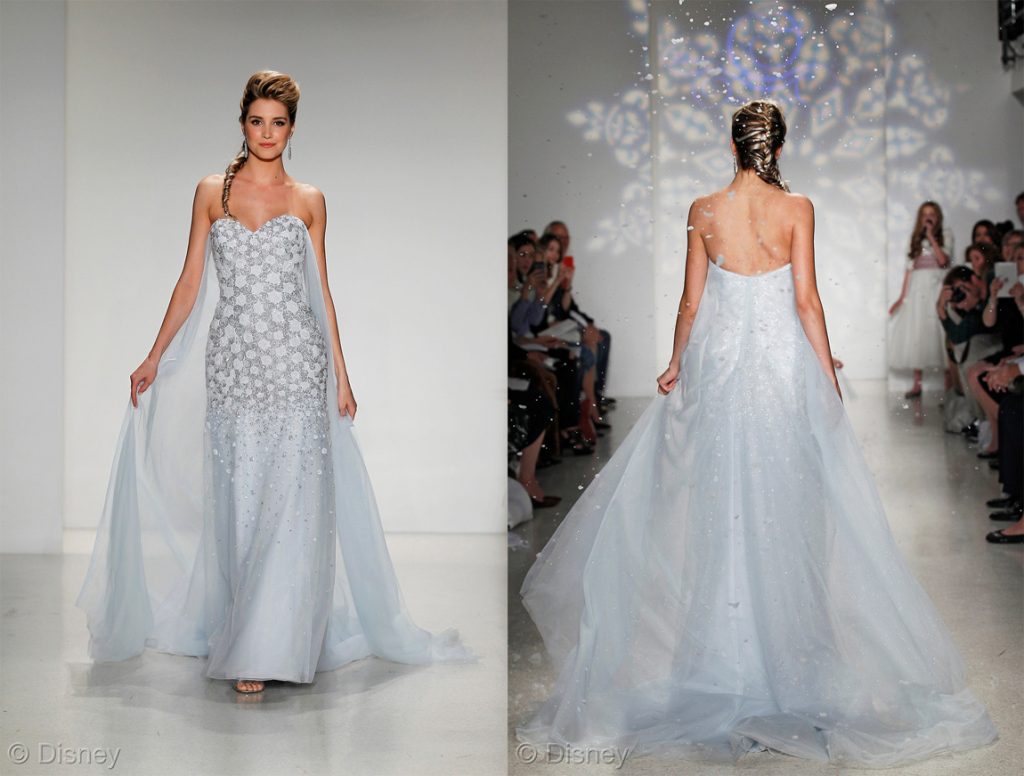 Elsa did not have a wedding at the end of the movie but she wears an amazing dress and the cape in it. If you are planning a winter wedding you can wear an Elsa inspired dress. The dress must be full of glitter and sparkle like fresh snow, with the full-length sheer sleeves and a train.
7. Tiana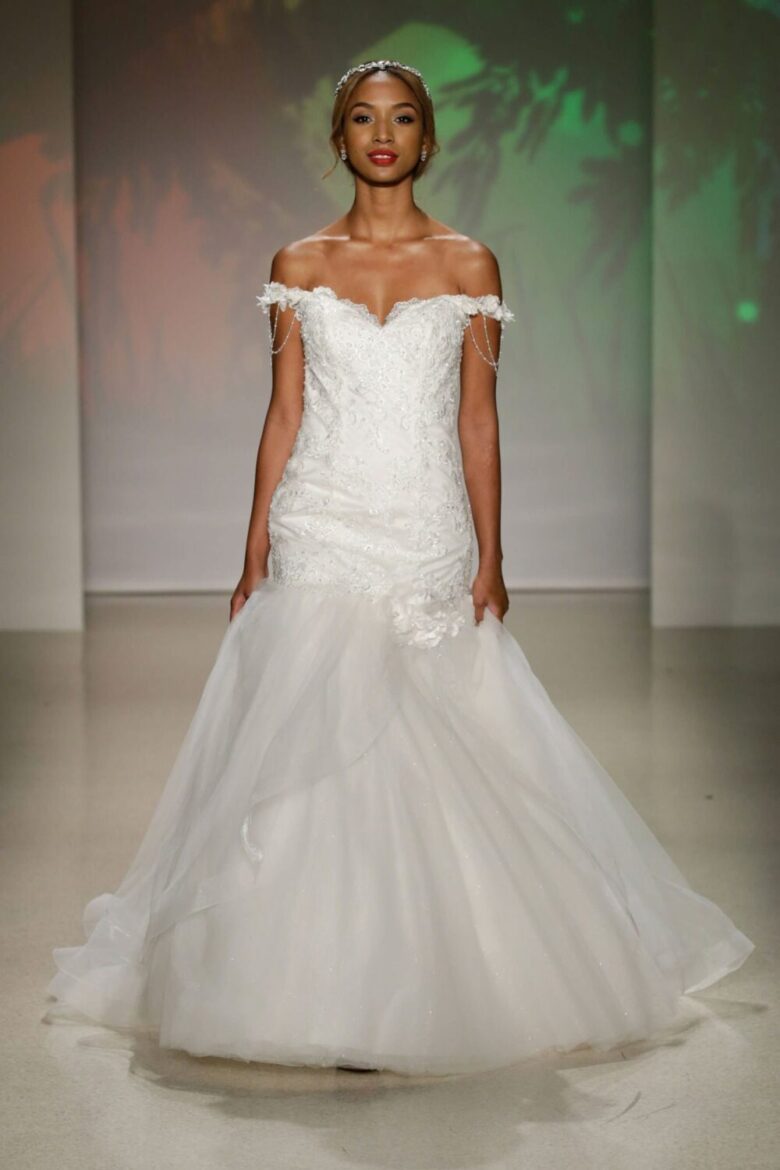 This is the first African American princess that wore a beautiful green ball gown. If you do not want to marry in the green wedding dress, just buy a white one but the same style. This dress is a classic, vintage with the full skirt.
Which one princess is your favorite, and will you wear a Disney inspired wedding dress on your big day? What do you think about our list? Did we miss some important Disney princess and her dress?