You finally found that perfect wedding dress that will fit you beautifully on the biggest day of your life, but since your wedding day isn't soon yet, what will happen to your dress?
We have an idea. The best way to maintain the perfection of your wedding dress is to hang it in your closet or to place it on display somewhere in your home. There are some fantastic and fabulous hangers out there for your wedding dress, and we want to share with you what we found.
Rose gold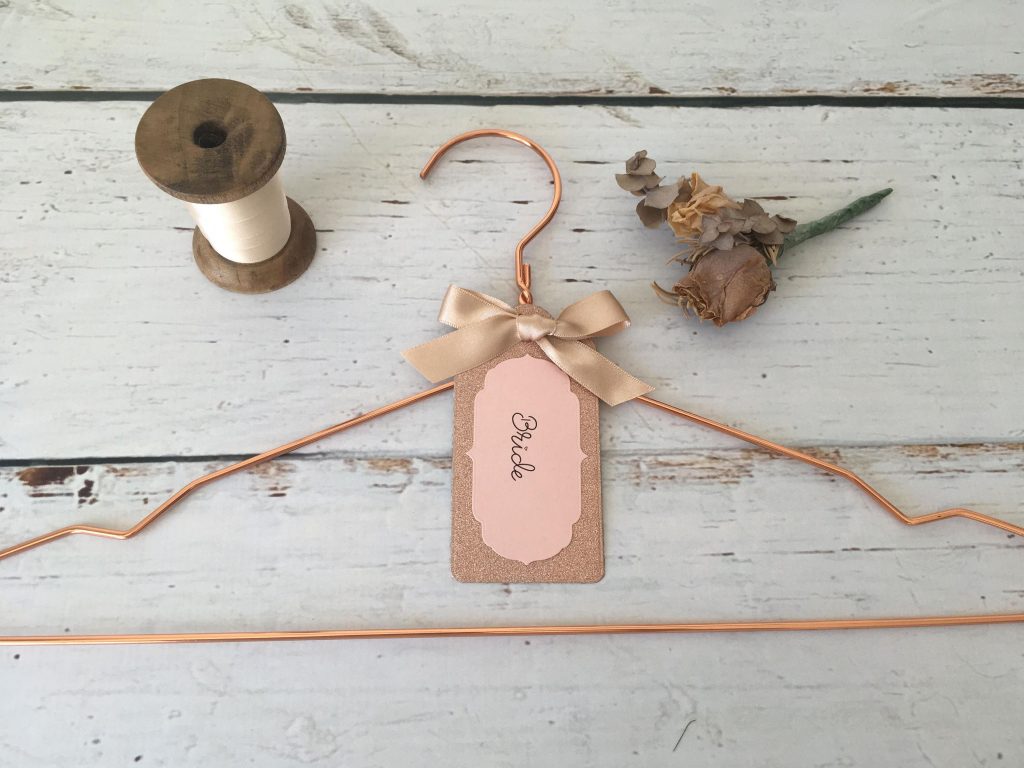 Custom made wedding gown hangers for a fantastic rose gold wedding, and the elegant bow is giving it the perfect touch.
Polished wood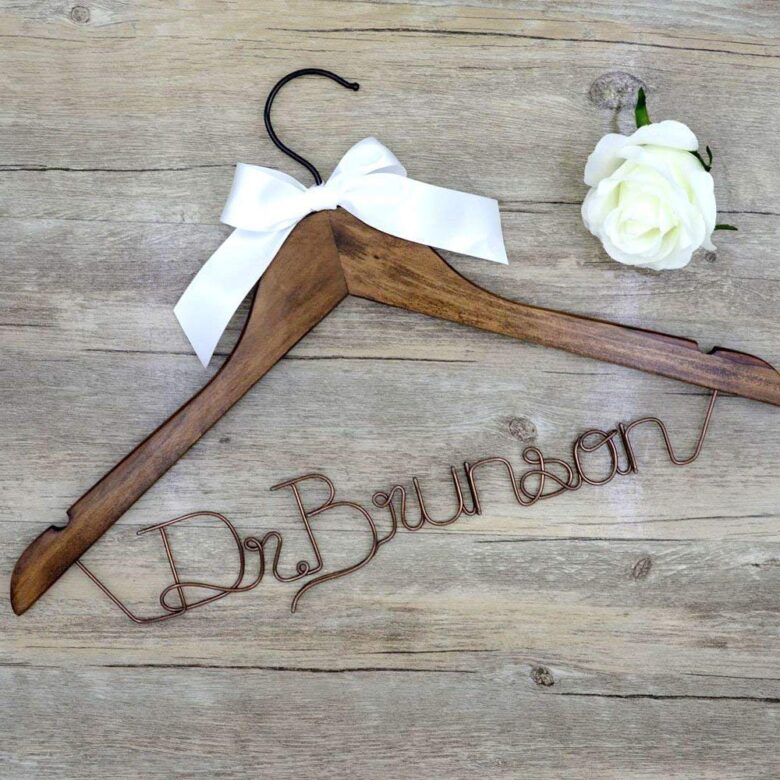 Polished wood with white calligraphy for more elegant brides.
Horseshoe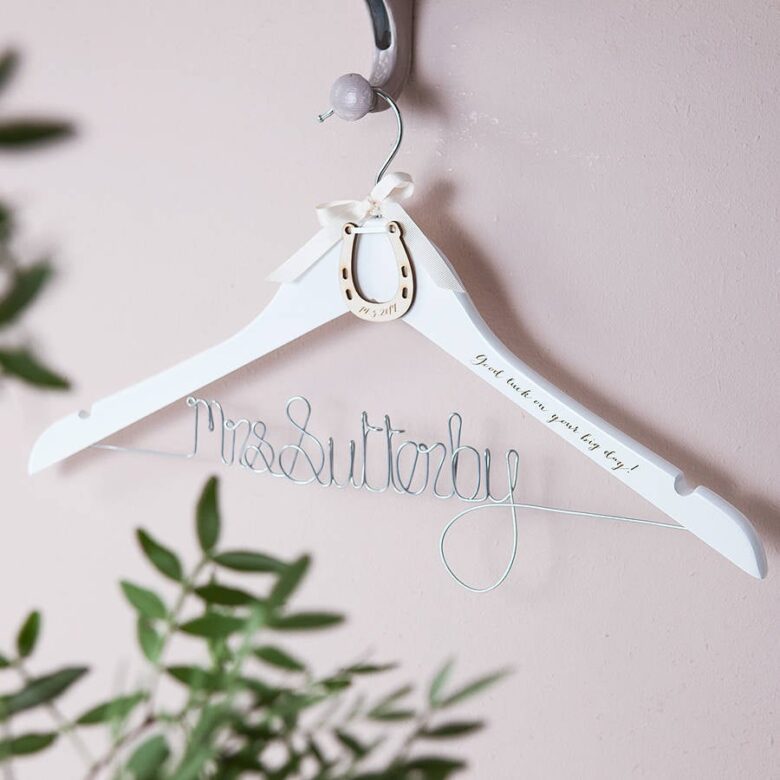 There is a wire underneath this horseshoe charmed hanger that can be formed into your new last name.
Whitewood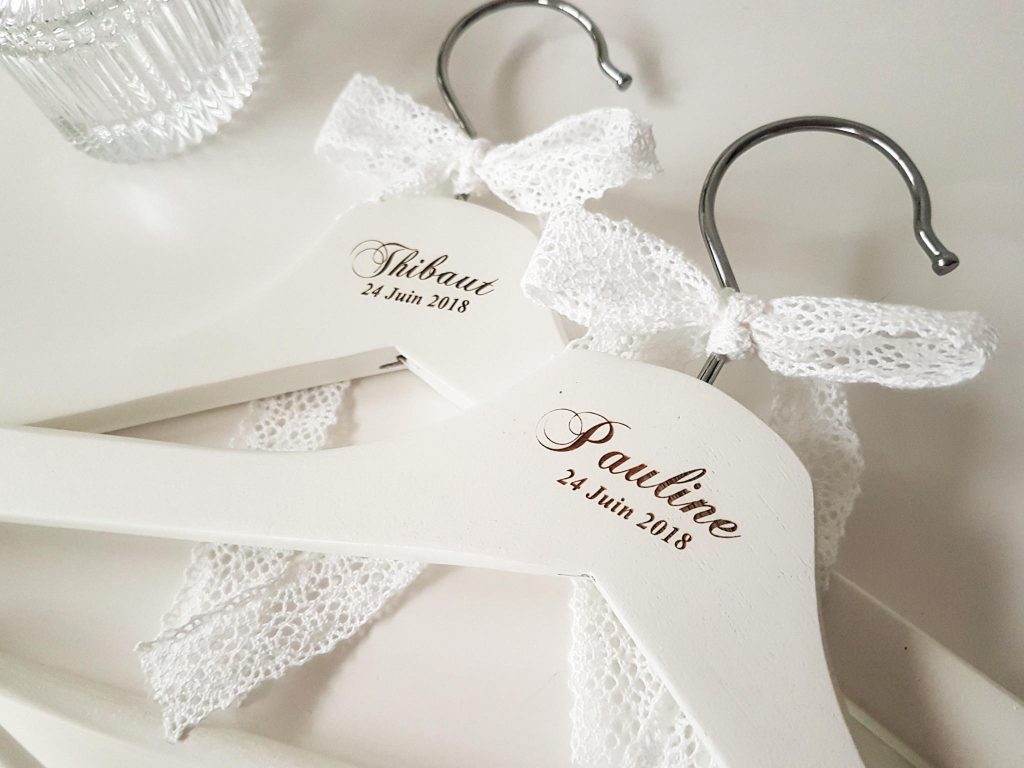 Whitewashed wood for a modern and laid-back bride.
Pearls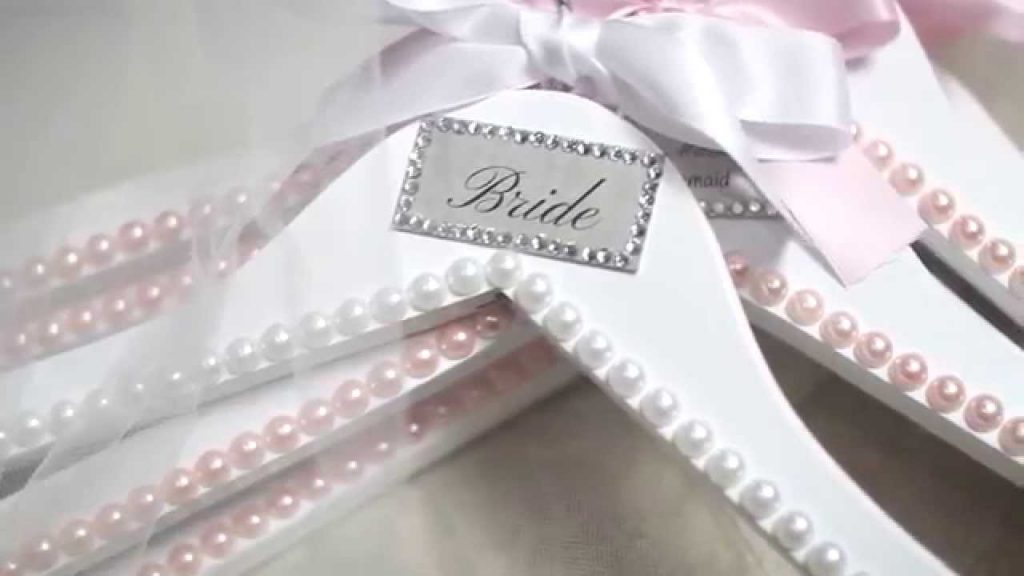 Pearl embellishment hanger for a sophisticated bride.
Dark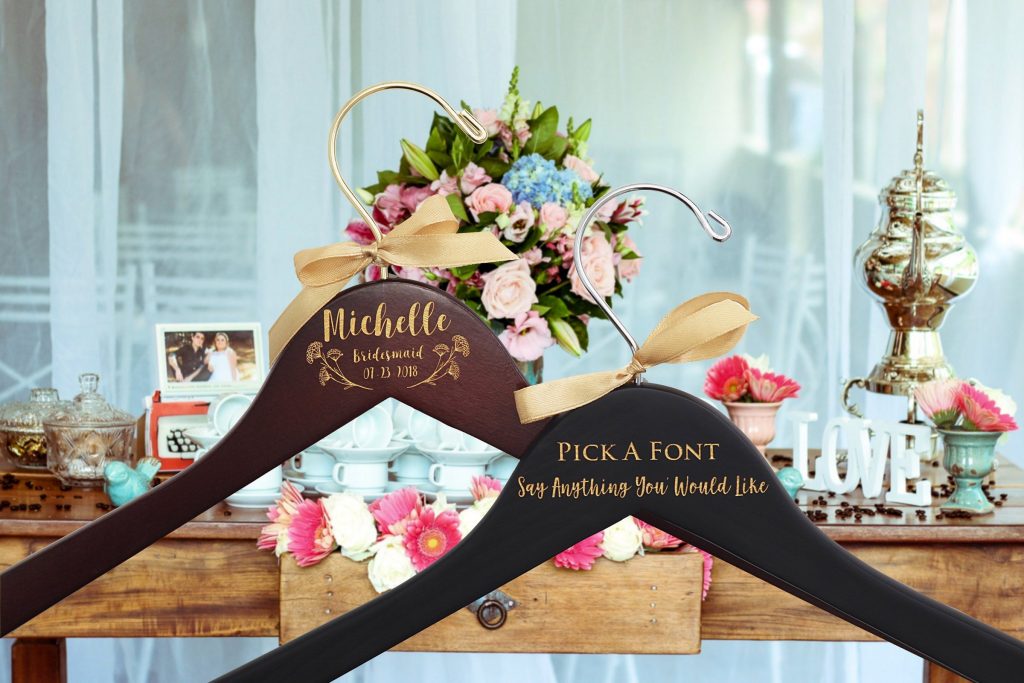 For a daring bride, a mahogany wood hanger is excellent, and the white calligraphy and bow at the top are just a plus.
Monogramming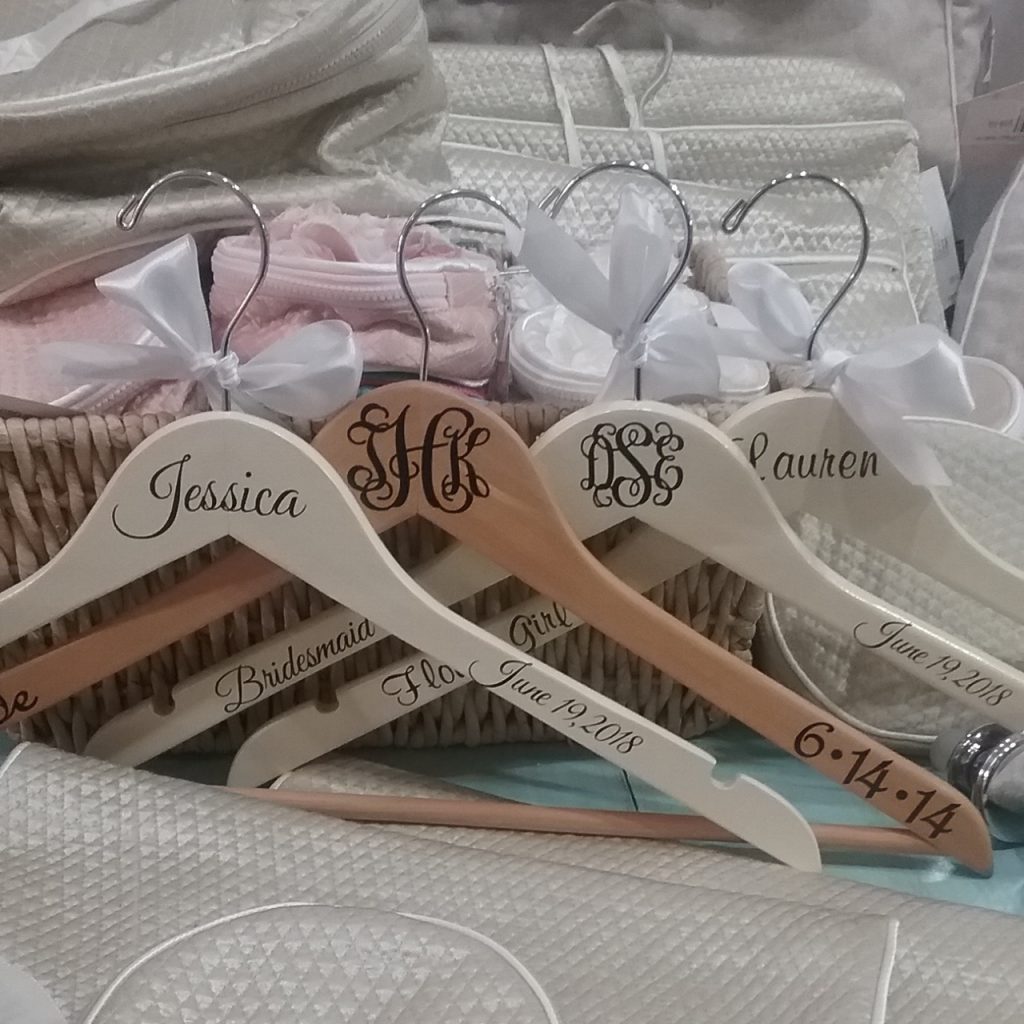 You can get this monogrammed custom made hangers for you, your maid of honor and your bridesmaids.
Flower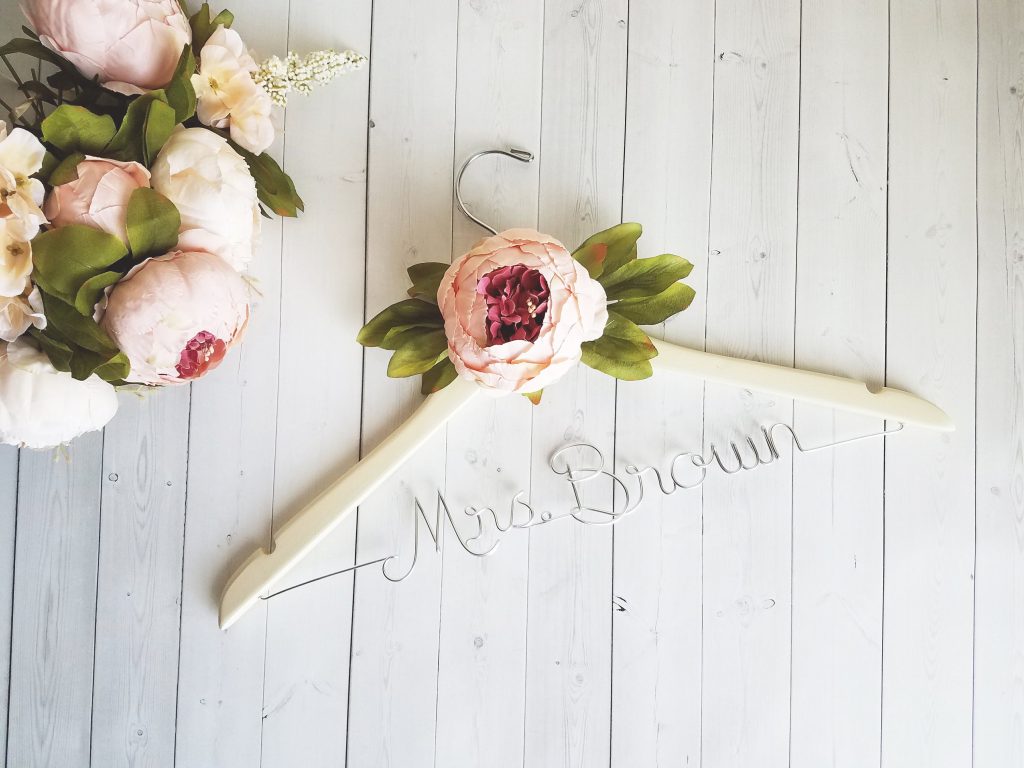 The roses are hand-painted, and that makes this hanger unique. You can have your wedding date added to the rod.
Black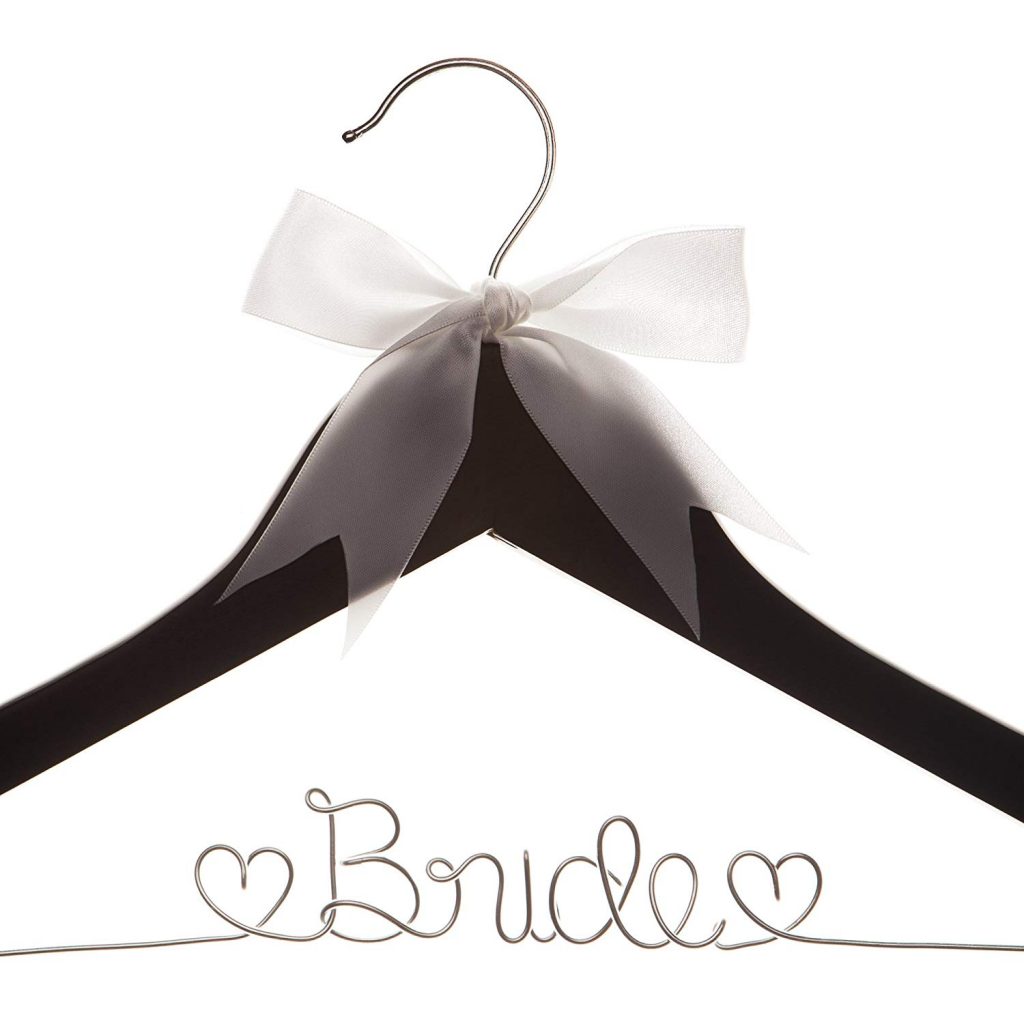 Black with rose gold and a pink bow. Brilliant.
Wood tag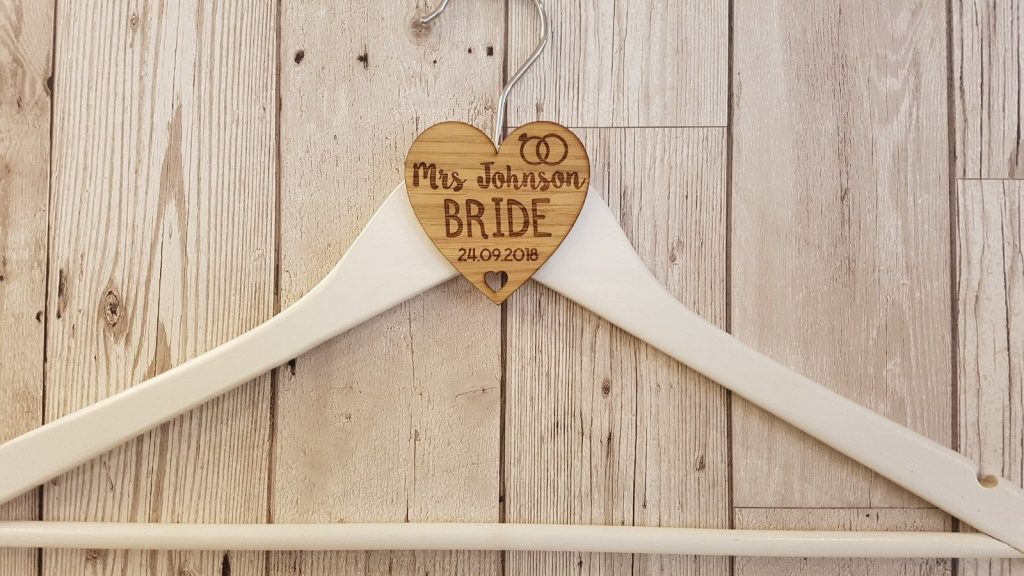 If you like retro and rustic feel, get this hanger immediately. You can even customize the charm with whatever you want.
Padded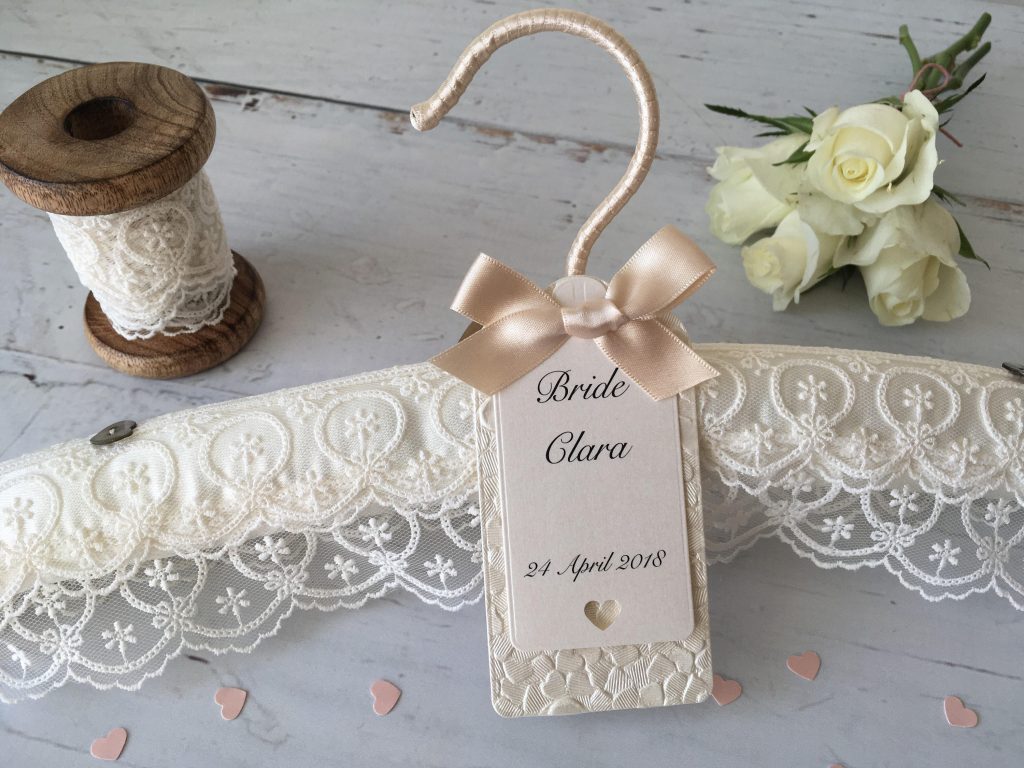 If you don't like wood, here are some padded hangers. These blue and white hangers are adorable.
Cute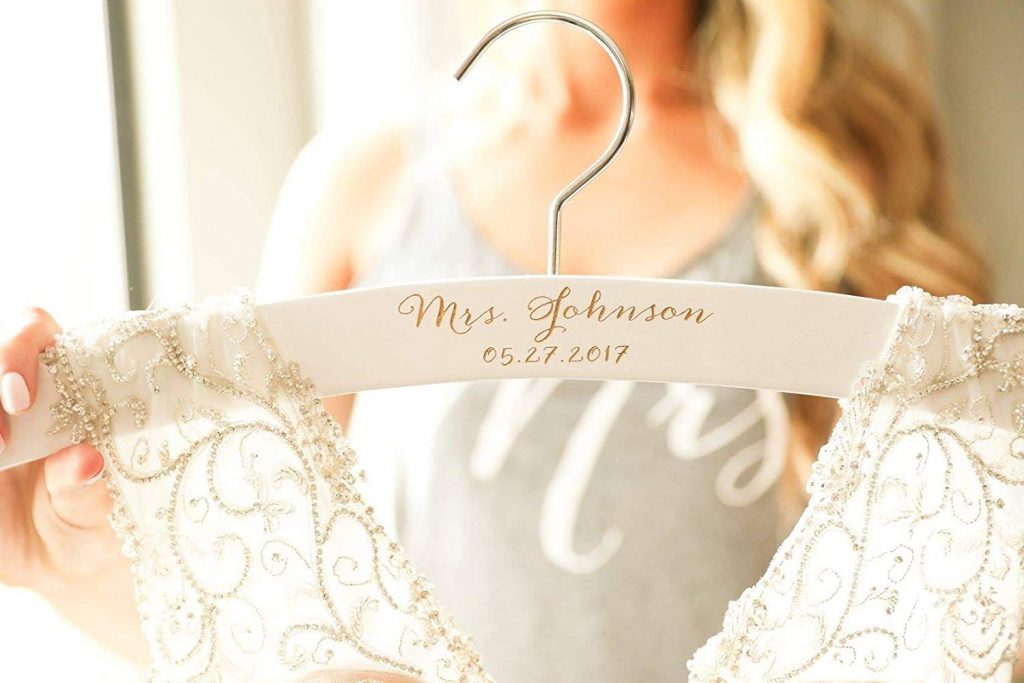 You can have whatever you want to be written in white calligraphy, and we can honestly say that this hanger is amongst the prettiest on our list.
Transparent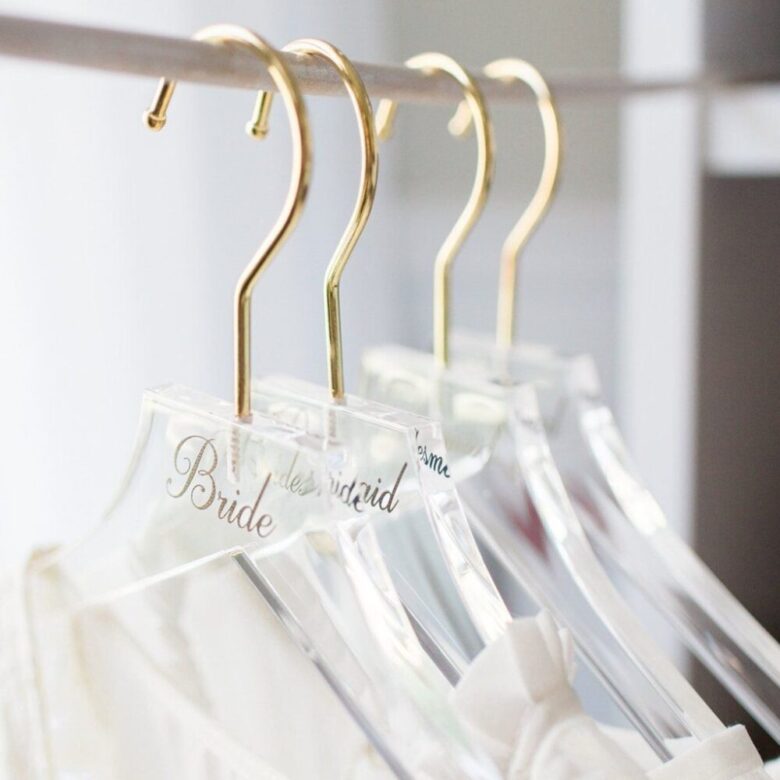 Chic and unique. White letters add a fantastic touch to this hanger, and you can even get it in blue, pink, and black letters.
Antique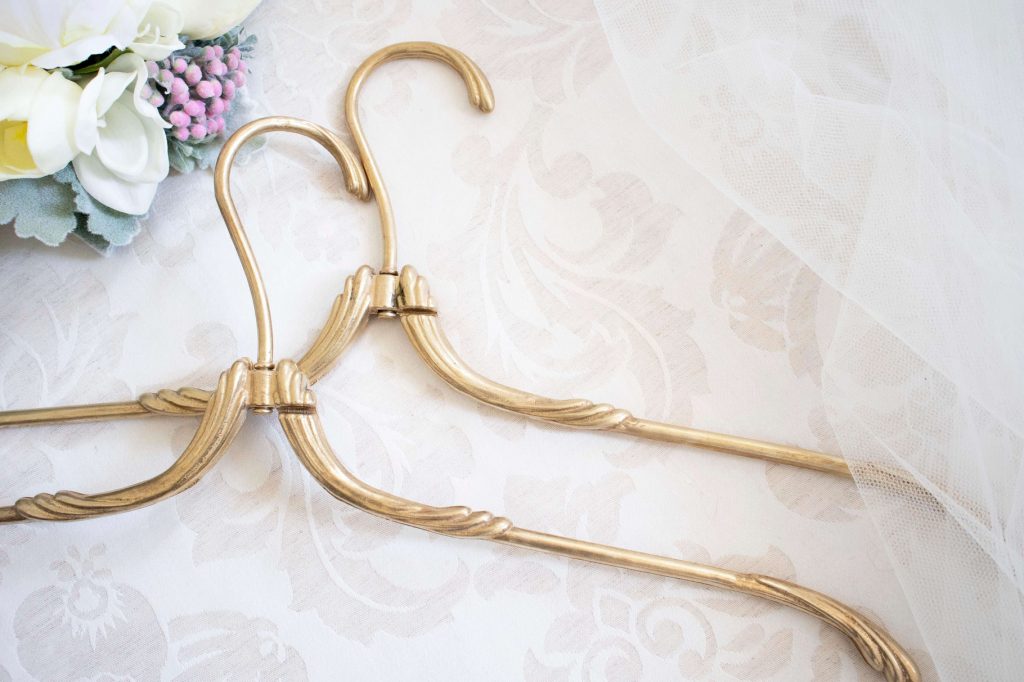 If you are into antique, then this metal hanger that screams it is perfect for you. You can have it in rose gold, yellow gold and it can have silver finishes.
Classic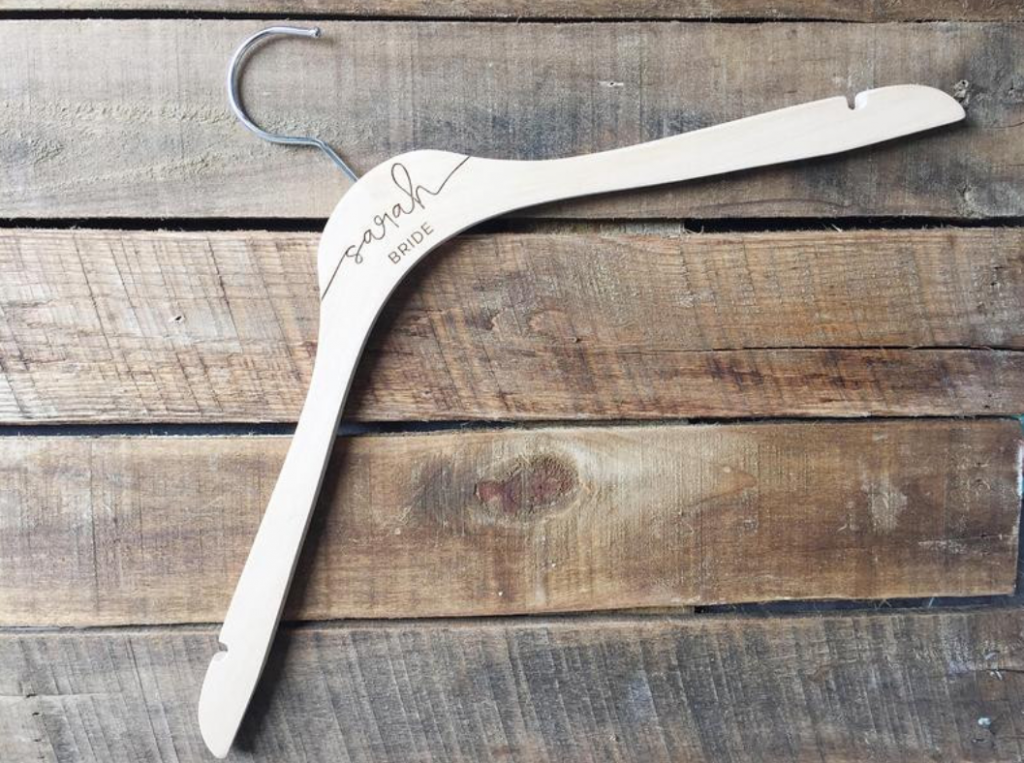 Classic hanger, but what makes it different is the engraving. It is engraved with a laser, which makes it even more appealing.
Simple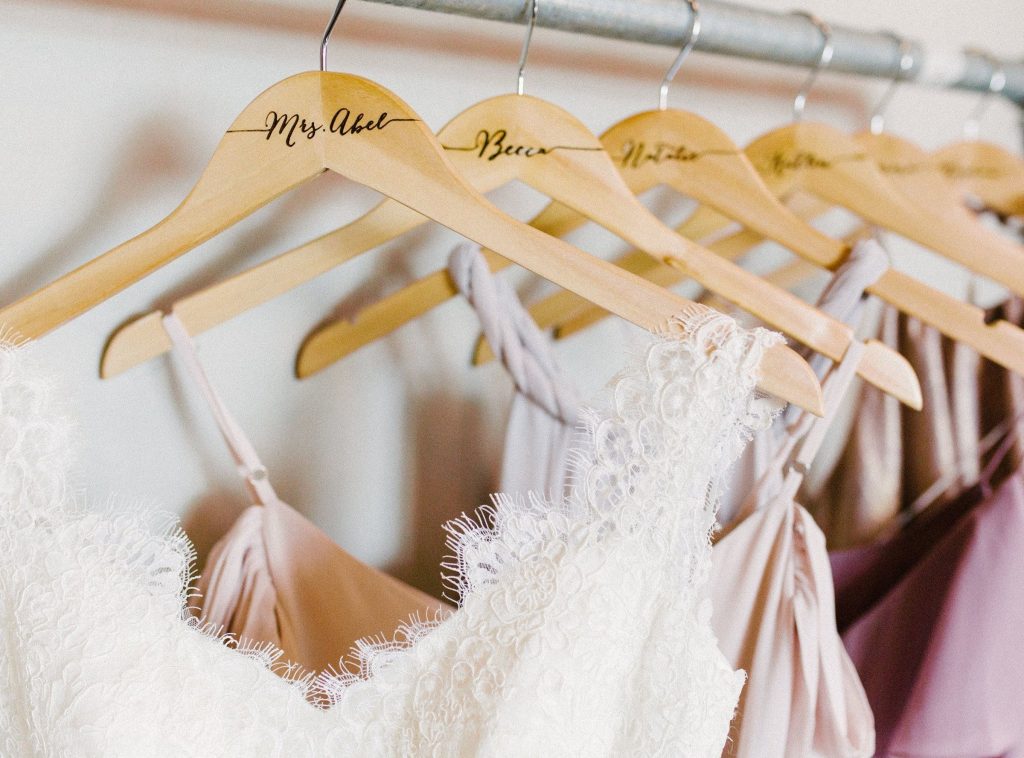 If you don't want to look lavish than get this simple hanger, that despite its simplicity, it will make your gown seem more attractive.
Painted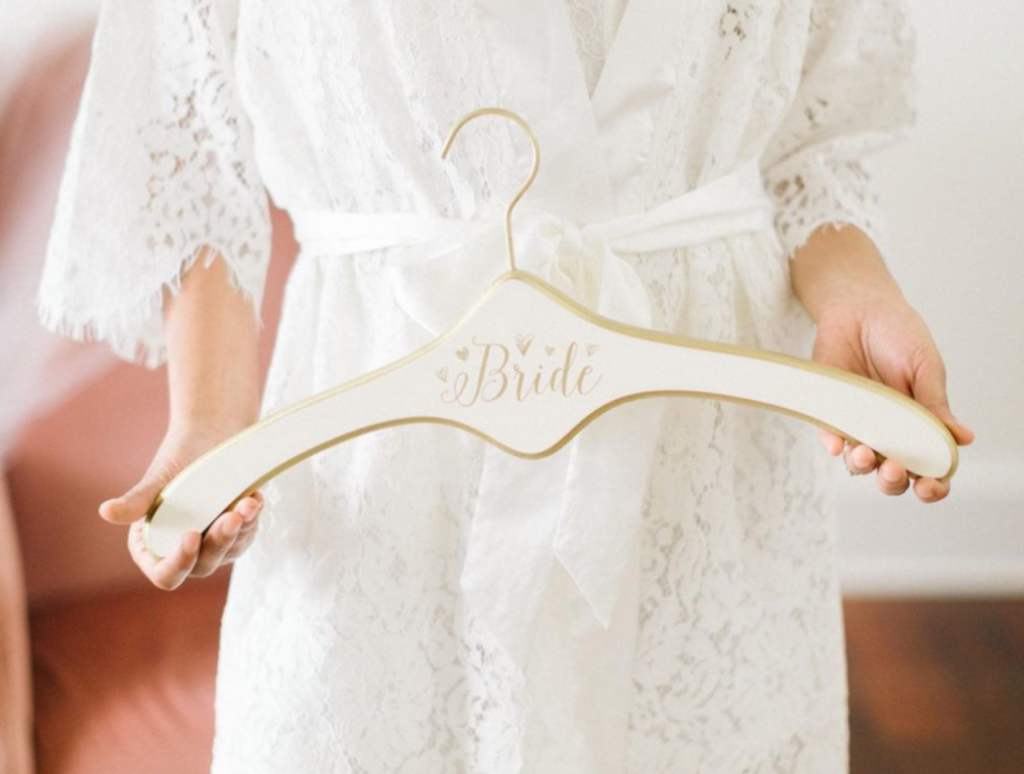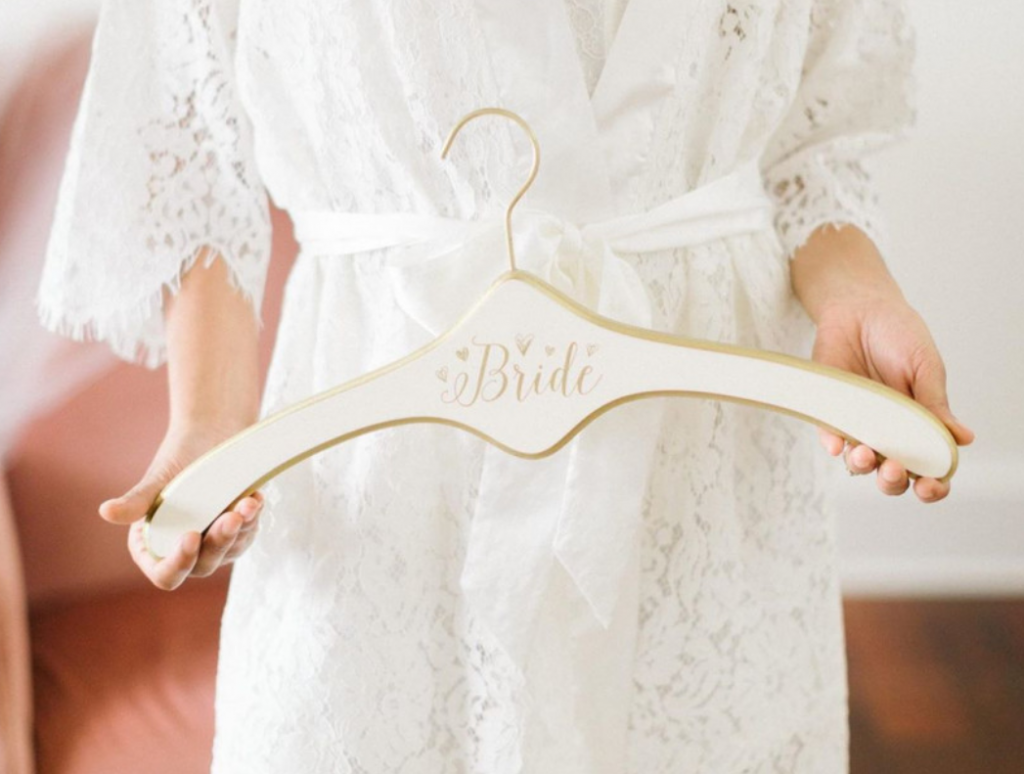 You can pass it on and create your own custom with this excellently painted wedding dress hanger.
Bow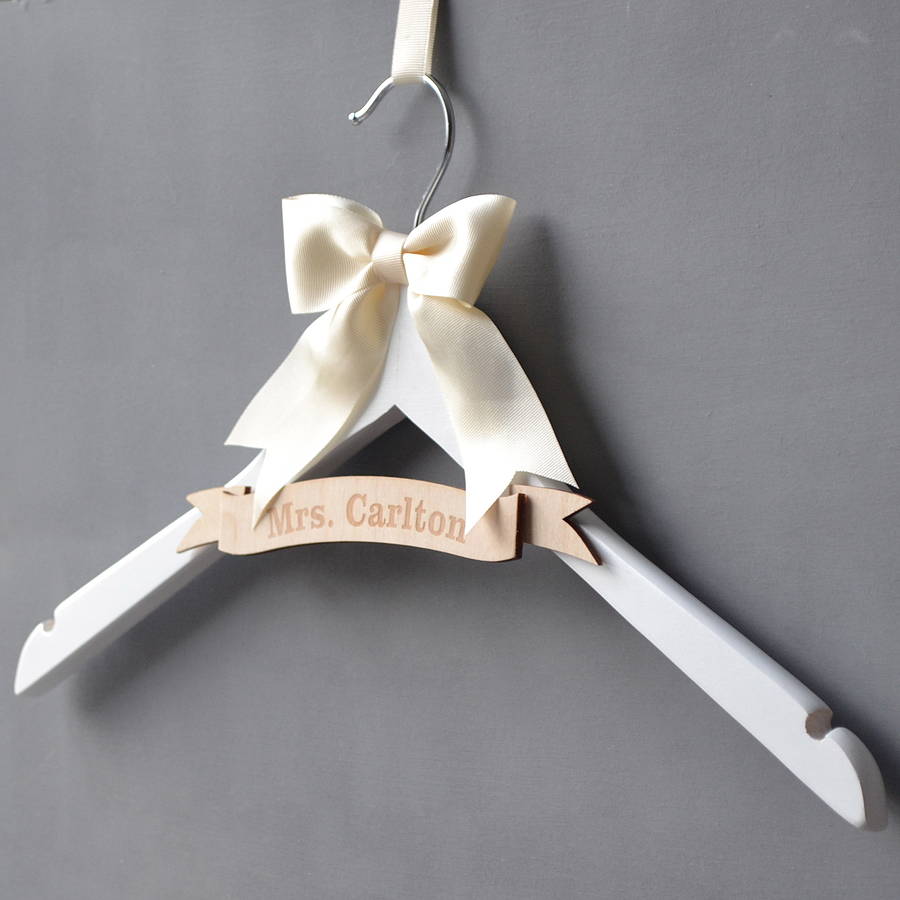 We know that there were few hangers on our list with bows on them, but with this one, you get to choose the color of the bow, and more than 20 name colors.
Romantic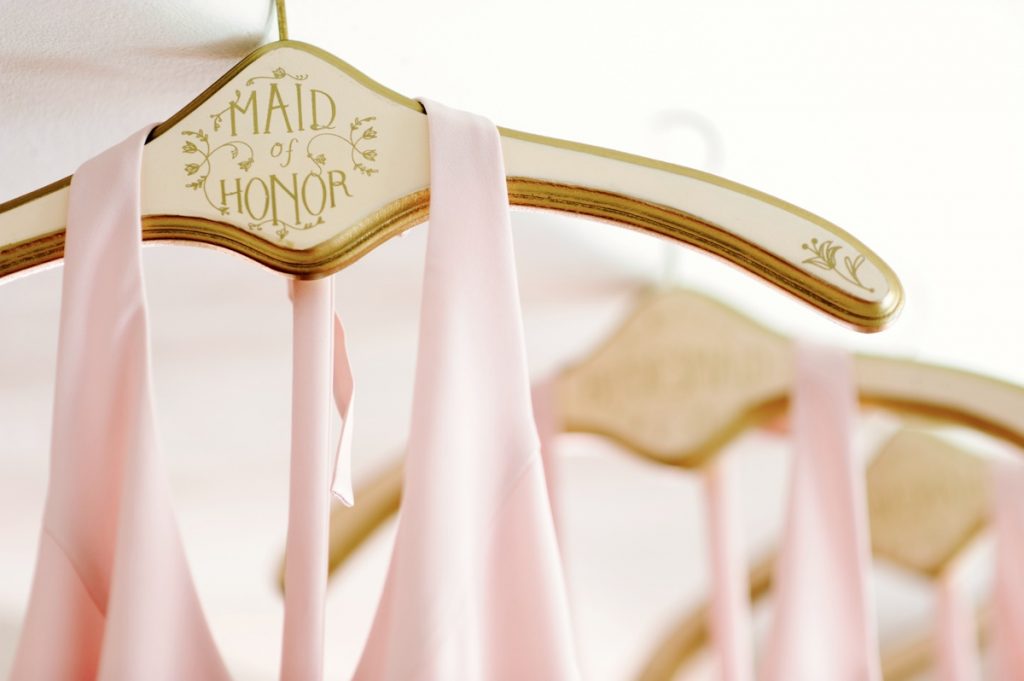 White bow, pearls, and two hearts scream romance. If you are a romantic soul, you should get this hanger.
Sequin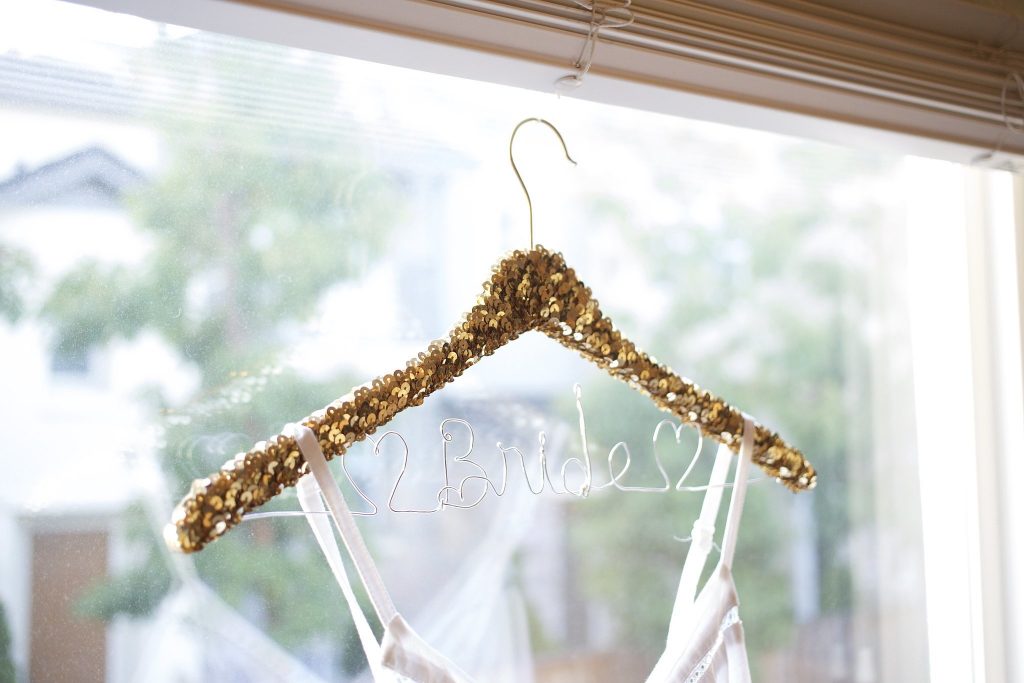 If you want to show off, then this gold sequin wedding dress hanger is a perfect solution to do it. It has that Gatsby vibe too, so if you are into all of that luxury, get this hanger immediately.