You and the love of your life have decided to tie the knot. Congratulations are in order, along with a bit of celebration. But how do you surprise those most important to the two of you in life?
Maybe it's sharing a picture through Instagram showing followers that you and your partner are shopping for wedding rings, or it could be an off-hand mention to your parents that you're thinking of designing custom rings from Manly Bands for your wedding. The following are some examples that can help you and your partner break the exciting news with ease, all while making the most of it.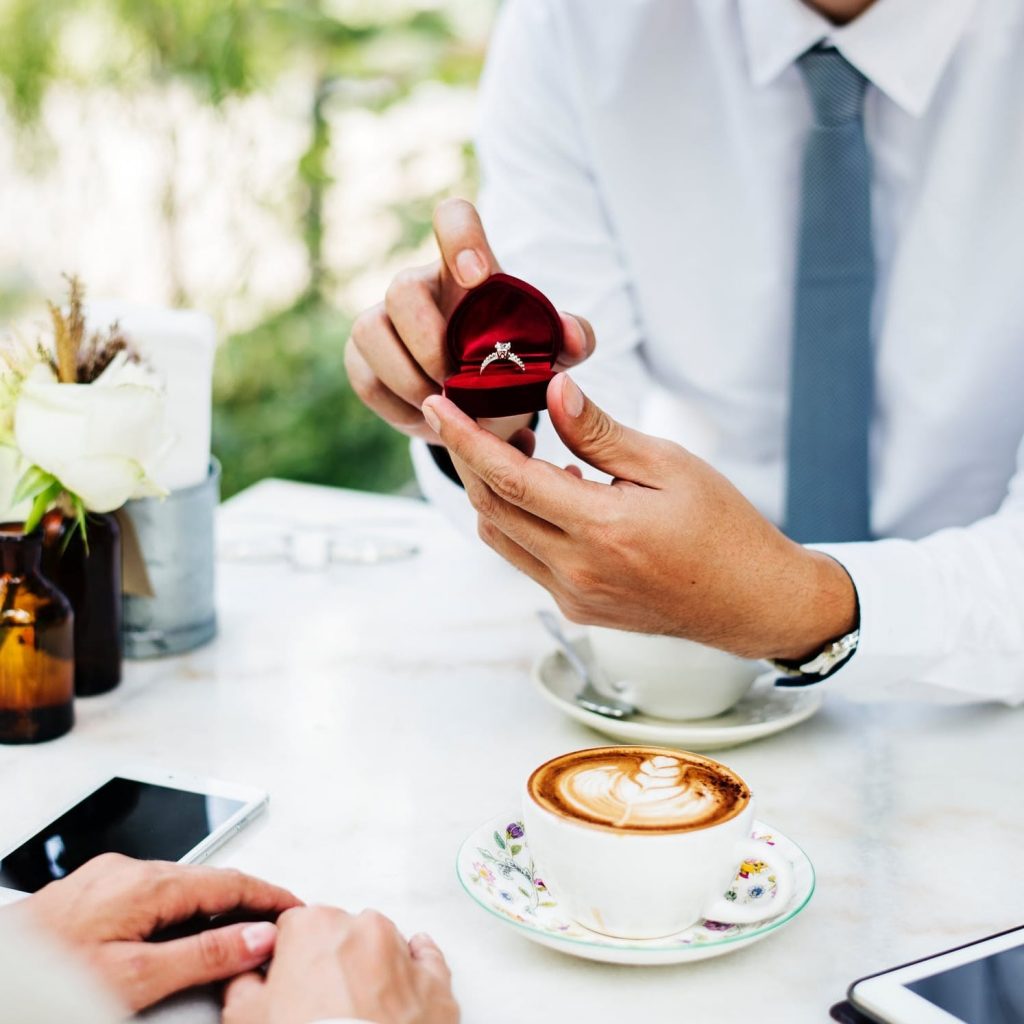 The Classic: Tell them in person
You can never go wrong with surprising your family and friends in person. While this might be impossible due to the ongoing crisis that is COVID-19, you may be able to still see some family and friends in person—although it's a smart idea to still socially distance yourselves while doing so.
Try to make it as nonchalant as possible; don't bring serious attention to it. Part of the surprise is in having your family and friends find out on their own accord. It could be as simple as having your fiancée hold her hand out for others to see, all while not making mention of the ring. Someone else might notice it and raise a question, to which you can respond, "Oh, this old thing?" or some other quirky response.
It might not be the most creative option of the bunch, but it's an exciting way to break the news in person, allowing you to witness their immediate reactions upon learning of your engagement.
Break the news by mail
There are two ways you can try this approach: Put an engagement announcement in your family's local newspaper or send an engagement photo by mail. The former will work best if your family is still subscribed to their local newspaper, which your parents might be. They're sure to be taken aback when seeing an announcement related to you and your fiancée.
The latter is a smart option for all other friends and family. The photo could be as simple as a photo of the two of you holding hands while the engagement ring is clearly noticeable, or you could send a photo of you and your partner together with "Just Engaged!" written on top of it. Both options are sweet ideas, as it will provide family and friends with a physical memento they can hold onto which commemorates the occasion.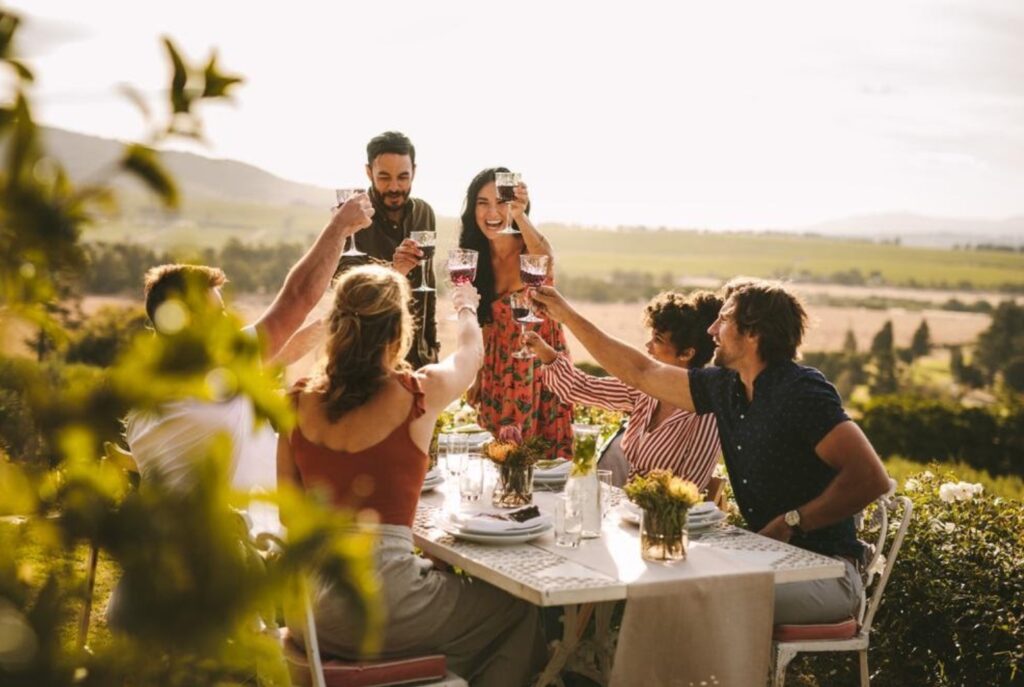 Hold a surprise party
Again, COVID-19 has made this difficult, but some families and friends are still gathering for parties while remaining safe. If your family and friends are okay with gathering together—as in, none of you are sick or rubbing shoulders with anyone who tested positive in the past two weeks—this might be the best surprise. Considering how crazy 2023 has been, this might be the best news they've heard in a long time.
There are a vast number of approaches that could be taken here, including:
Making no mention of your engagement until you bring out a cake that says "RSVP For Our Wedding Today" or something as simple as "Just Engaged!"
Having your engagement photos out on a table with a sign-in booklet for families and friends to RSVP in advance.
Holding a special toast at the end of the night where you mention all that's happened this year, ending with your engagement news.
Reveal with the coffee cup surprise
Heading out to meet some family or friends for the day, possibly having a socially distanced gathering to catch up on how life has been? Stop by your local coffee shop beforehand and ask them to write your name on the hot coffee sleeve as "Future Mrs. [new surname]!" It might not be the first thing they'll see upon greeting you, but they're sure to see it eventually. Once attention is brought to it, you can officially fill them in on your engagement.
Hit their sweet tooth
People rarely ever turn away a sweet snack when it's presented to them. Surprise family and friends with a special unexpected dessert. A cute idea is to make a platter of cookies with messages written on them in frosting like "She said yes!" or "Soon-to-be Married" or "Mr. and Mrs. [Surname]!" Store them in a cardboard pastry box and go door to door visiting your local friends and family to present them with your baked goods. Once they open the box, they'll see your announcement and be sure to shriek with joy.
Get creative and design something special
If you or your partner have skills with Adobe's Creative Cloud apps, it might be fun to create a unique gift that can be shared with others. If you're both buffs of the Star Wars franchise, this could include creating a Star Wars-esque movie poster featuring you and your soon-to-be spouse. If you want to take it a step further, you could print out the posters and mail them to friends and family to provide them with a surprise gift announcing your engagement.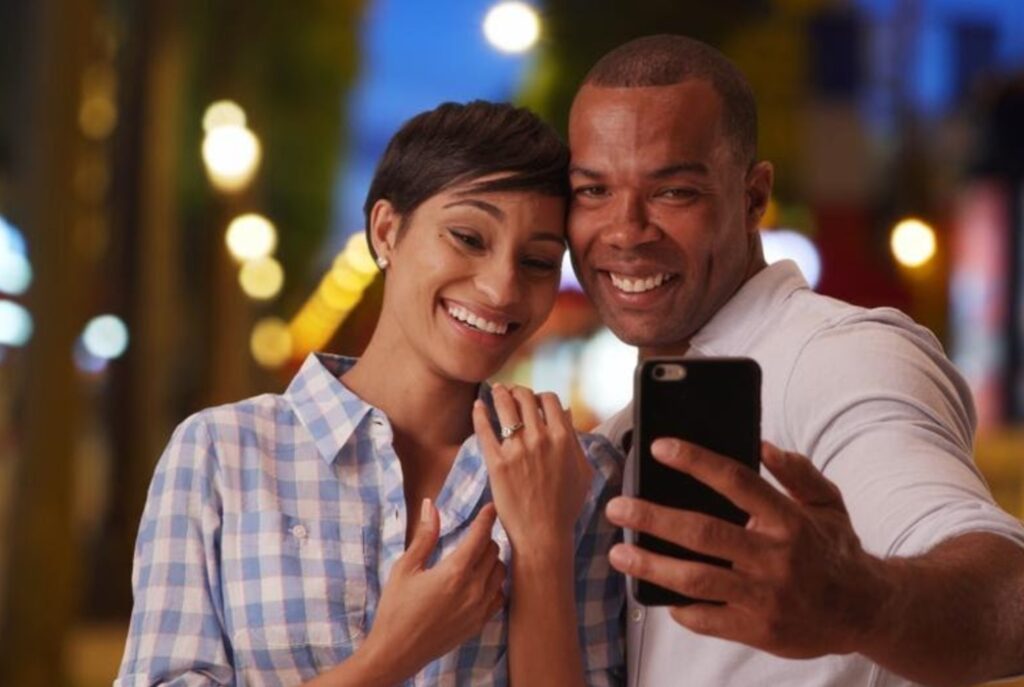 Create a video announcement
If you want to make a quick, simple surprise, jump on Instagram and film your spouse and you breaking the news. It could be the two of you dancing to music, ending on your fiancée flashing her ring for the camera; your fiancée walking down a hallway to Pachelbel's "Canon in D"; the two of you showing off flashcards with written statements where you eventually end on you asking "Will you marry me?" and your fiancée responding with a written "YES!"
Whatever the deliverable, you can be creative in a short sequence of time while letting family and friends know the exciting news.
Surprise!
The surprise method you and your partner choose can vary greatly, but, in the end, you'll want to leave family and friends with something memorable. Whether it's flashing your engagement ring or screaming the news for all the world to hear, you can leave a lasting impression that will leave everyone excited for the wedding to come.