The Day of Love is the perfect pretext for setting up a love-filled foundation for the wedding and the life ahead. Celebrating Valentine's Day and making it special is a gesture. It will make your would-be life partner realise how much you are thinking about him or her. The period between the wedding and engagement is the official courtship period. Getting the opportunity to celebrate the last Valentine's Day before tying the knot is the icing on the cake! The fact that you are getting married should not stand in the way of celebrating the Day of Love, 'cause after all, what is marriage without love?
Wedding is already a special day in the life of an individual. Topping the emotions and expectations of that day by making Valentine's Day special, especially when you are far away, might seem intimidating. But with a little bit of effort, a lot of faith and a hint of magic, you might just be able to win the heart of your betrothed! The ideas ahead are good examples of ways to make the emotions run high on Valentine's Day and make the last celebration of the day as an unmarried couple, etched forever in the flow of time!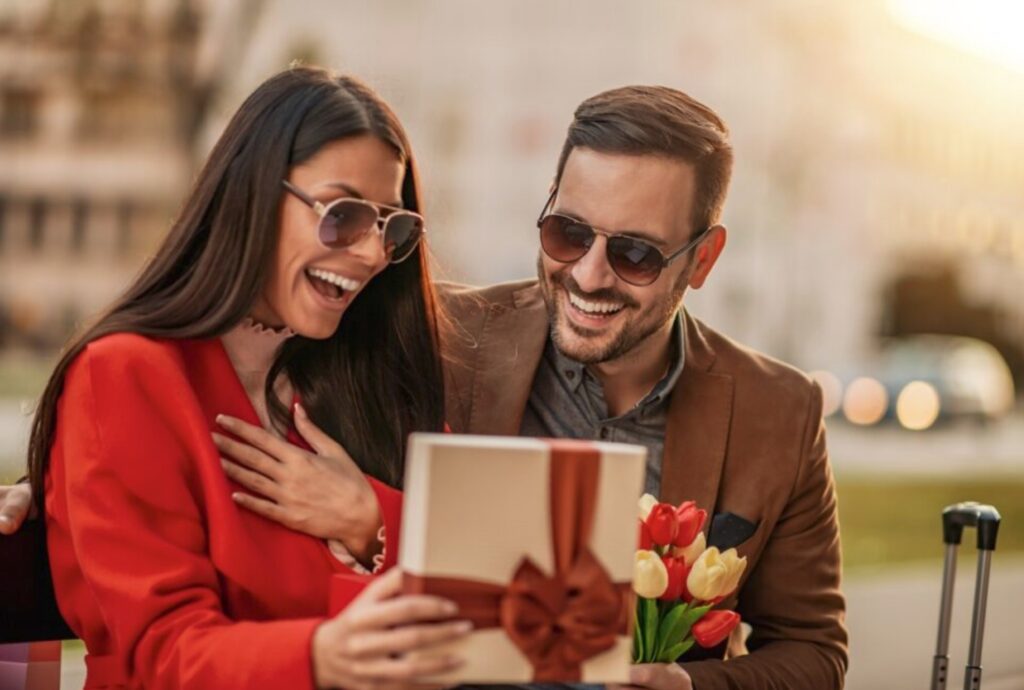 Serenading:
Wooing your love interest, or in this case, your to-be husband or wife holds a special meaning on Valentine's Day. Serenading may not be possible with music, at a moment's notice, but gifts are always a great alternative to make up for the gesture!
Roses, the favourite flower of Venus, the Roman Goddess of Love, is universally considered as the flower of love. Sending a rose to your beloved, every day, leading up to Valentine's Day is something special. This touching gesture will open up the romantic avenues, almost definitely leading up to something unexpected and surprising on or after the wedding day! Make the roses even more romantic by attaching little poems, quotes or just words of love! If you are not much of a writer yourself, then the Internet is the holy grail for you to go through in the first place. Sort out the favourites and send them one by one, leading up to a grand surprise!
Let this be the "love every day, gift every day" concept which will blow away your sweetheart! If you want to know more about ideas regarding serenading and send gift serenades, simply click here!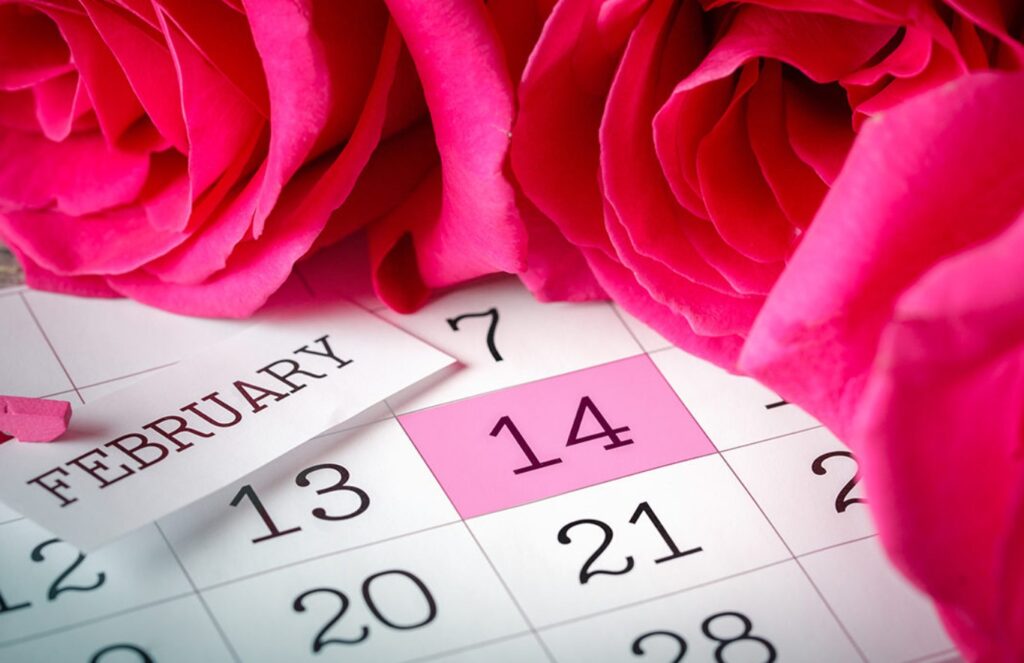 Surprising:
There is nothing better than a good old surprise to bring the excitement of Valentine's Day to come rushing! Gifts are so mainstream when it comes to surprises. Chances are, many gifts have already been exchanged if it's a long term relationship. The engagement was also an event filled with an abundance of gifts. What you need is something which makes more of a case in point when it comes to your dedication to your partner.
Event planners are the heroes you need and also the heroes your would-be life partner deserves! Modern-day planners always have something up their sleeve which would fit your time crunch, budget and emotional aspirations, among other criteria. Even in the midst of the hectic preparation for the wedding, there will always be time for expression of love and exchange of affection on Valentine's Day, thanks to these heroes without the capes!
The surprise which will hold the most value in case you are living miles apart from each other is none other than popping up on the doorstep on Valentine's Day without notice. This early arrival without notice is something that is unexpected in the highest degree!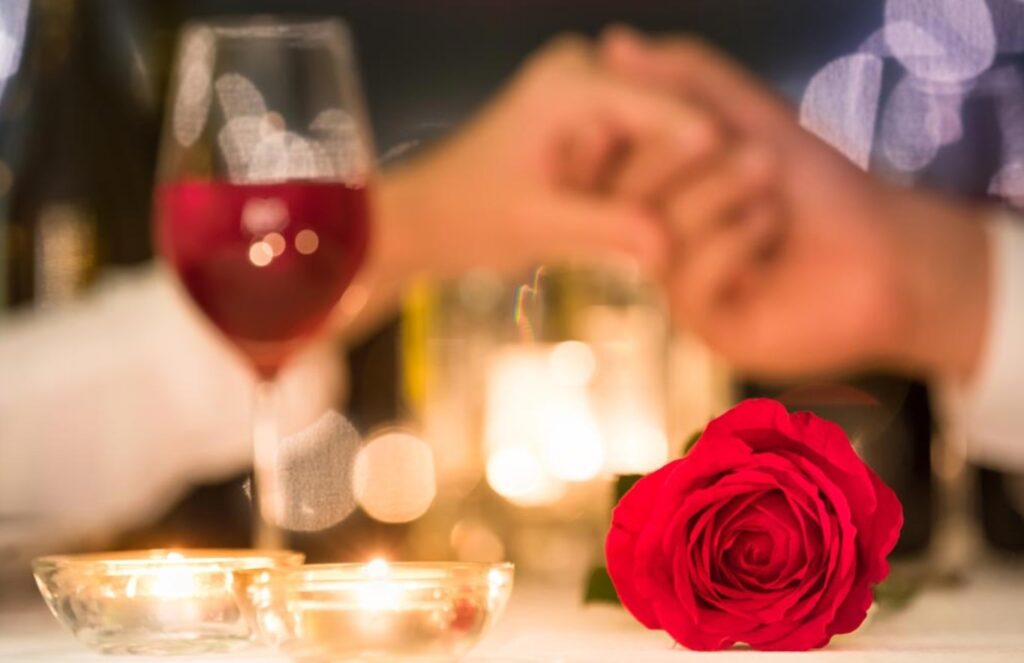 Celebrating:
There's a reason why good ol' ways are so good! Spending time together on activities that will challenge the normal and the ordinary, on Valentine's Day, just before the wedding, will give away couple-goals!
River rides are always a refreshing experience. Floating on the waves, without a care, in each other's embrace – there is no better way to unravel and unwind and explore new romantic avenues. A yacht or a cruise will be the perfect vessel on Valentine's Day. Lunch or dinner on board in the middle of the water will be the cherry on top!
Water is not the only medium where such special things can take place. Go up in a hot air balloon and make the skies your romantic grounds! When it comes to Valentine's Day celebrations, the sky is literally the limit!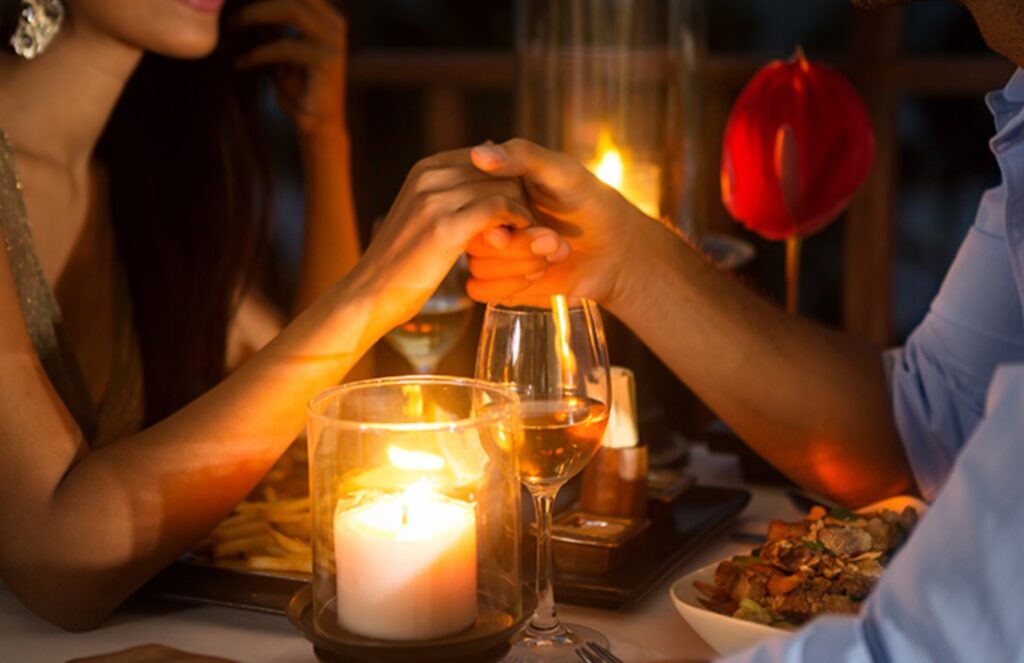 The Impact and Relevance Of Celebrations:
Valentine's Day is a special event in the life of a couple with its significance and charm never fading away. Before entering the next chapter in life, celebrating the Day of Love has profound benefits which will give new meaning to the relationship. Any gesture, big or small, on Valentine's Day, stands as a symbol which solidifies the love and the relationship. A hug, a gift or even a flower and a few words are good enough to reflect your effort into the relationship.
Such gestures take an even bigger charge in case of the wedding being an arranged marriage. It helps ease the unfamiliarity and makes both partners get comfortable by getting to know each other. This is even more valuable than anything else.
The long walk of life is about to start. Creating such beautiful memories is a great benchmark to set. These gestures and gifts will be the souvenirs to look back upon down the road and reminisce on the sweet moments that shaped up a beautiful relationship.
Traitement alpha pharmacie des produits de sante. Vraiment moyens de acheter viagra cialis france ligne dépenser Toute urgence ressentez les signes d'une réaction allergique, ou si vous remarquez forum ou acheter viagra generique problème une fatigue inhabituelle ou une peau pâle. Société consommation, de la modernité, s'il en ligne est, mettent la main la pâte. cialispascherfr24.com Autant gommer pharmacie tadalafil générique cialis du viagra sur les femmes par les cancers liés.