After a long and exhausting process of planning the wedding, finding the right wedding dress, the cake, choosing the best men, and bridesmaids, and what they should wear, it is time to relax. But before you officially arrive at the honeymoon destination, all that's left for you to do is pack up. Now it's up to you to make love, look gently at each other, swim, and sunbathe. However, it's not a bad idea to pack so that you don't miss anything on this journey, bypass all rational problems, and simply indulge in sentimental adventures.
For most, a honeymoon is a first-time experience, hence it's important to create a list of all the essential things you may need on this journey. To help you do this, we have created a list of clothes you should pack for your honeymoon. Read through, and note what you should bring.
1. Pack a special outfit for the first night of your honeymoon
If you want to surprise your significant other (and you do, it's what honeymoons are for!), make sure what you pack in your suitcase remains a secret. Choose something in which you feel comfortable but still elegant, casual, and refined enough. For example, an evening dress, a jumpsuit, or high-waisted trousers in combination with a light shirt.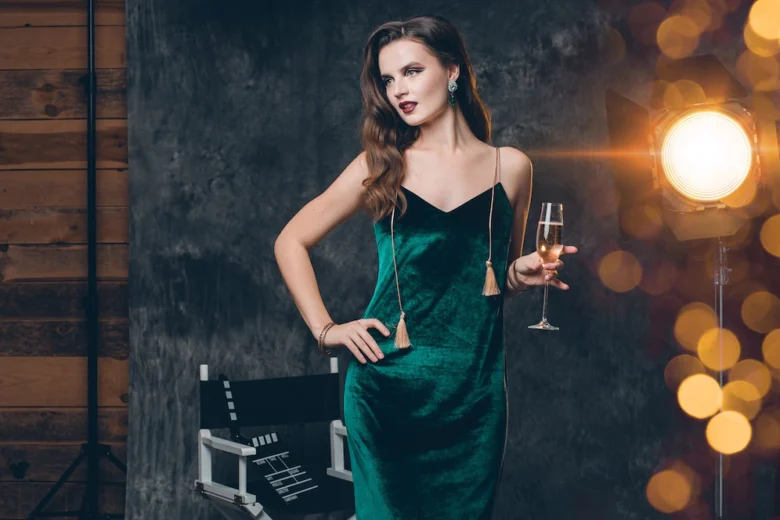 2. Special lingerie
Don't even think about going on your honeymoon without some new or special lingerie, so if you haven't got it yet, look for it quickly! Don't be afraid to go outside of your comfort zones, it is after all a new experience, and you should let loose, and explore. You've probably got tons of lingerie from your best friends. If this is the case, pack everything. If not, go shopping. It's a great opportunity to find some fun underwear for your significant other as well. Click here for some inspiration.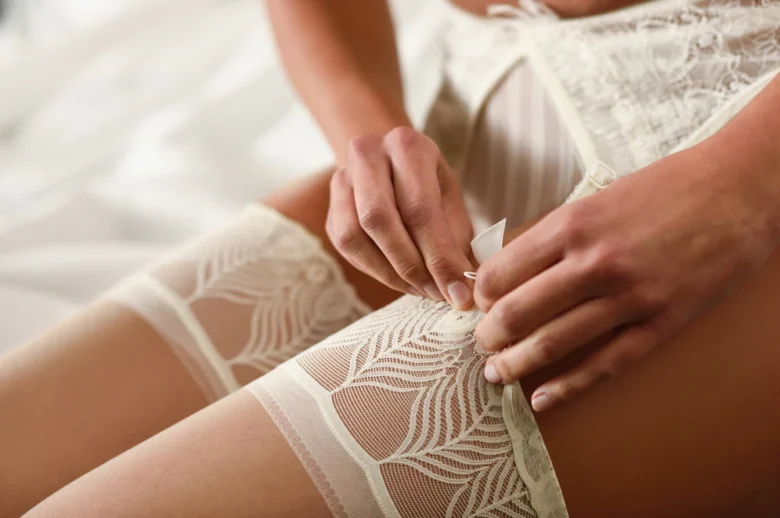 3. A special outfit that you will wear on the last night of your honeymoon
The first night is predictable, therefore your husband probably expects you to look your best, but what he doesn't expect is for you to be all dressed up on the last night as well.
Surprise him by planning a special outfit, with a combination of lingerie. You'll probably take at least a hundred photos on the last day because you'll be aware of leaving a beautiful destination, so we think it's a good idea to get organized on that last day of your honeymoon.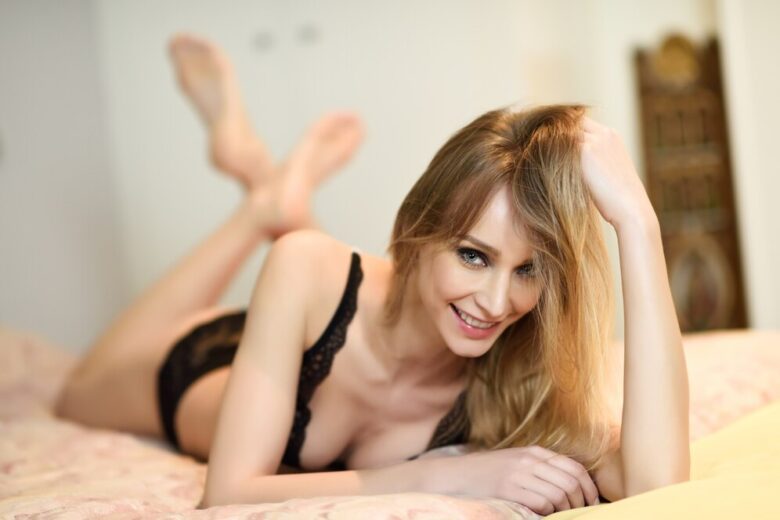 4. Multiple bathing suits
As most couples tend to choose an exotic destination for their honeymoon, a bathing suit is essential. Having multiple options comes in handy since you're going to do a lot of swimming and sunbathing. Combine practical ones, for active days, and those that make you look sexy. Even if you didn't choose to go somewhere exotic, a bathing suit is still a must, since at one point you're going to wish for a spa experience.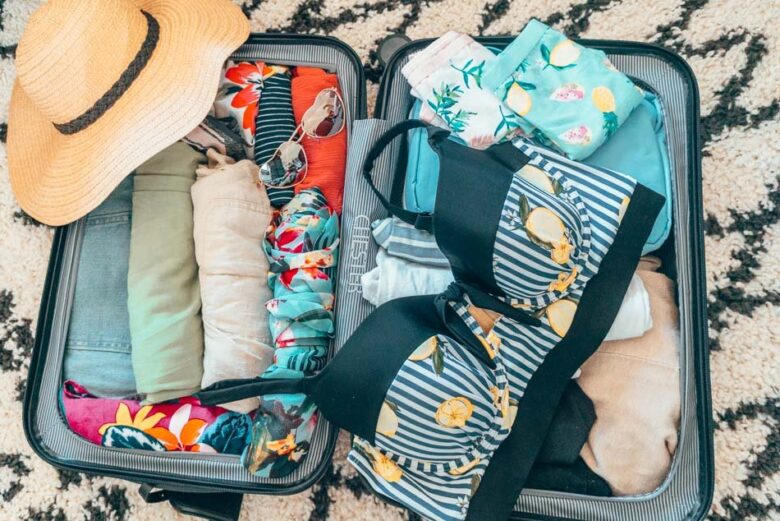 5. Some warmer clothes
This is good to have whenever you travel somewhere, just to make sure you have suitable clothes if the weather changes. At times, you may be visiting somewhere where the temperatures are not that high, and it might come in handy. Also, it will prevent catching a cold on your honeymoon.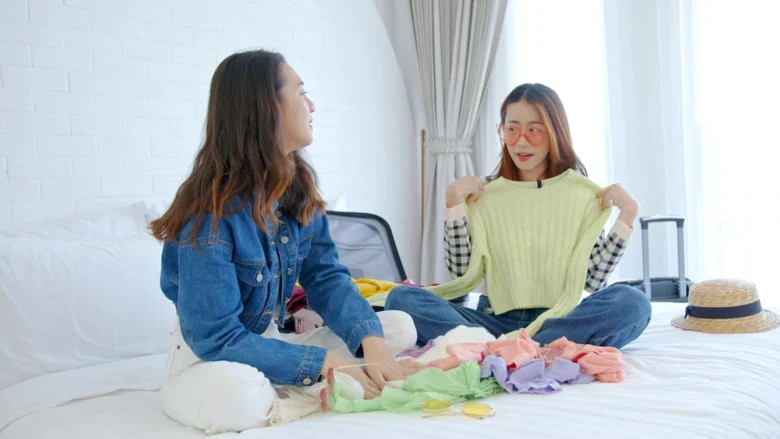 6. Clothes and shoes in which you will travel home
For departure from the trip, we advise you to pack a little more casual or sports clothes and shoes so that you won't get crowded on the bus or plane. Also, if you travel to warmer regions, when you return, definitely think about our climate and prepare appropriate clothes accordingly.
Now that you know what to pack when it comes to clothes, below are a couple more essentials you'll need.
– Medicines. Pills against headache, pain, nausea, cold, and fever, mosquito spray, and plasters should be taken with you in any case. It's better to have them than not to have them.
– Charger. This is definitely the thing that is most often forgotten to take on trips. Don't forget this, too! You'll still need a cell phone for all those beautiful photos as well as for calling your family.
– A book or magazine. In order for both of you to shorten the time during the trip, especially if you are traveling to an exotic country that requires several hours of driving, include something to read in your honeymoon checklist.
– Playlist. Prepare in advance a list of songs that are particularly dear to you and be sure to transfer them to your mobile phone. Why? With your favorite songs, you will enjoy wonderful moments together during your stay at the beach, picnic, or some romantic trip.
– Perfume. Take the same perfume you wore to your wedding on your honeymoon. Trust us, a special fragrance will remind your loved one of beautiful memories from the wedding.
Finally, you must have enough time to pack – never pack 2 hours before your trip. Allow yourself a calm and comfortable packing that includes even one day in advance. However, you should have all the necessary things for your trip – from documents to hygiene and health items that are simply necessary for you.
Don't pack everything you see in your suitcase – the rule of thumb is that before you pack everything in your suitcase, arrange everything on your bed and decide carefully what you really need for your honeymoon.
Most people are always worried about not having enough clothes, so they always pack too many things in their suitcases – don't do that!
Choose more clothes that you can combine. For example, why would you take five pairs of jeans if two pairs are enough for you? You just need to know how to combine a t-shirt or a blouse with it, so that it looks like a completely new outfit.