When it comes to wedding videography, apart from your own skill, the quality of your footage will be one of the most important factors in determining the overall success of your project. This is why it's important to choose the right camera and wireless microphone system for the job.
In this article, we will outline some tips on how to make the best decision possible when choosing cameras and microphones.
How To Choose A Camera
Let's first take a look at the cameras.
1. Do Your Research
Stop to think and decide what style you want to capture. This will help you choose the right type of camera and guide your research in the right direction. Based on your style, look up different cameras online, read some reviews and find the best one for your needs.
2. Consider Renting A Camera Instead Of Buying One Outright
Here's a pro tip – don't buy the camera right away – rent it. This way, you can try out different types, get familiar with them and see what works best for you. Once you strike gold – buy a camera.
3. Go Lightweight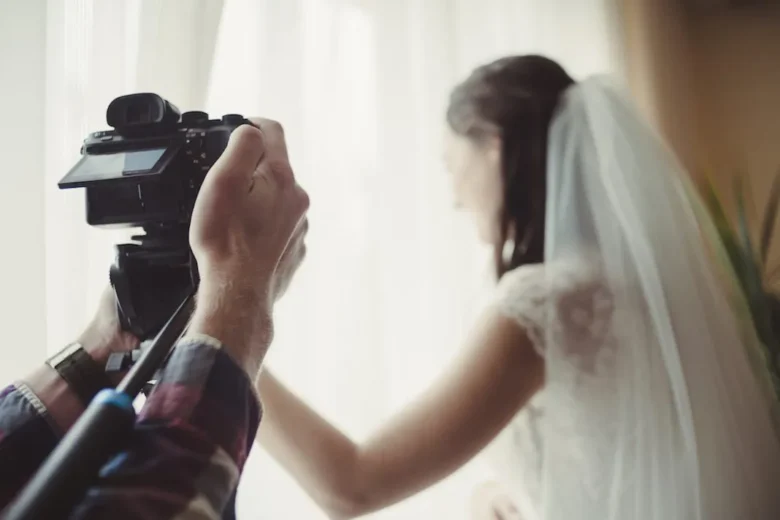 Choose a camera that is lightweight and easy to carry around, especially if you'll be shooting for long hours. This is something that's often overlooked, and quite frankly, you can get some separate equipment to lighten the load, but for starters – we'd recommend going lightweight.
4. Ensure Good Low-Light Performance
Pick a camera with good low-light performance. You'll certainly end up shooting indoors or in dimly-lit environments, so unless you want the newlyweds to despise the footage – you'll get on top of this.
5. Invest In A Tripod
A tripod will be your best friend while shooting. It will allow you to get those great, crispy clear, ultra-sharp steady shots, even when everyone in the frame is moving around, dancing, or doing whatever else they might do.
6. Consider The Budget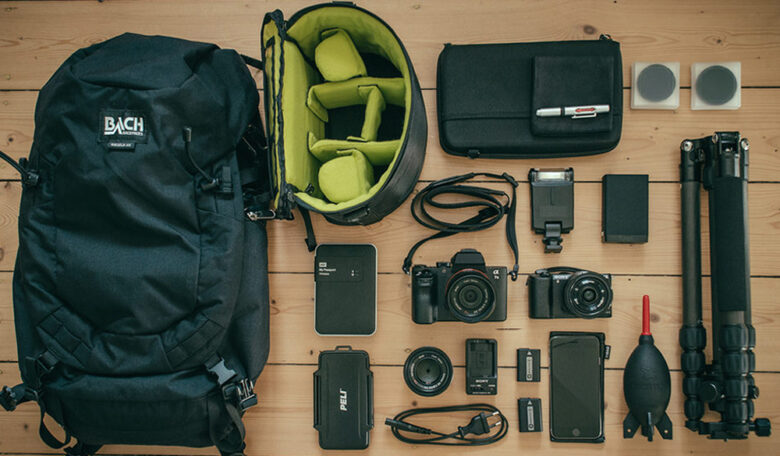 Yes, this will be a major thing to consider, especially if you're a beginner. One thing to keep in mind, if you're a rook, is that camera gear can only get you so far. Honed skills are more important than the latest spew of technology, so don't overspend from the get go. You'll get to that later.
7. Lastly, Get A Wireless Microphone System
You'll want to capture audio clearly without any interference, so it's best if you don't use camera integrated microphone – if there even is one. So, get your mic on!
How To Choose A Microphone
Okay, let's now take a look at the mics.
1. Choose A UHF Wireless Microphone System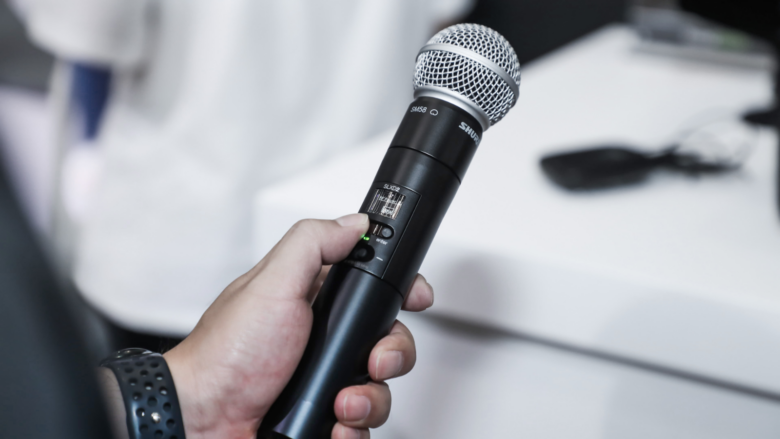 When buying a wireless microphone system for shooting weddings, it is important to consider the right type of microphone. A UHF digital wireless microphone system is a brilliant choice for weddings. Why? Well, it'll get you superior sound without any interference. These mics are often used for live music, which is probably what you'll capture at a wedding.
2. Consider Audio Quality
It goes without saying that the quality of the audio is very important when choosing a wireless microphone system for weddings. Make sure that the professional wireless microphone system has good sound quality so that all of the details of the wedding ceremony and reception can be heard clearly.
3. Shop From A Reputable Brand
Another important factor to consider when choosing a wireless lavalier microphone system is the brand. You could go all out and overpay for a RODE mic, but if you're just getting started, we think companies like Synco might be more up your alley. Unlike super popular brands, they offer quality at an affordable price, and that's exactly what you should strive for as a newbie in this space.
4. Think About The Portability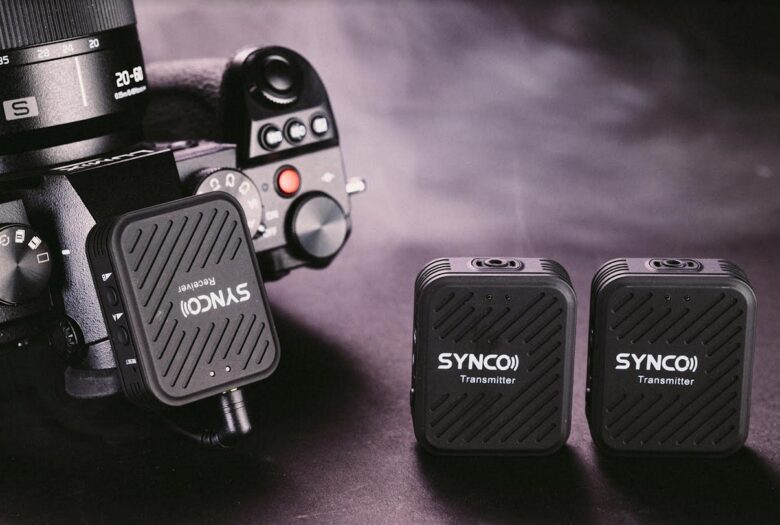 Just like with cameras, you'll want to make sure your mics are easy to haul around. For example, Synco wireless lavalier microphone system is lightweight and easy to transport so that it can be easily moved from one location to another during the reception, wedding ceremony, pre-shoots, church weddings and all that jazz.
5. Keep The Budget In Mind
The price of the wireless microphone system is also an important factor to consider when making a purchase. When shopping for a wireless microphone system target something that's within your means. As we've said earlier, don't overspend on a brand name and don't buy unnecessary equipment if you don't have to – especially if you're just making a name for yourself.
6. Keep It Compatible With Your Camera
Another thing to keep in mind when purchasing a wireless microphone system for weddings is the type of transmitter that is included in the system. Make sure that the system has a transmitter that is compatible with the type of camera that you will be using, so you don't have to jump through hoops and record everything separately. That will save you a lot of time in post.
7. Know What You Need
We probably should've mentioned this earlier, but you also have to know what you need. Do you need lavalier mics so you can capture the intimacy of wedding vows? Do you need a shotgun mic that you can attach to the camera? Or, do you need a multiple wireless microphone system so you can record multiple things at once? Before you shop – you'll have to know the answer to these questions first.
8. Don't Forget About The Warranty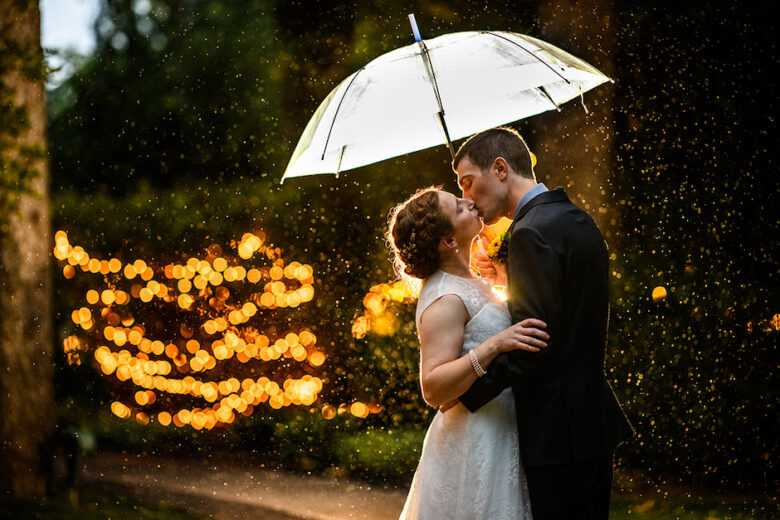 Considering that microphones are comparably cheaper than cameras, you probably won't rent them. You'll buy them instead. And, if you do – make sure that the wireless mic system comes with a warranty. This will protect you in case anything goes wrong.
9. Read The Reviews And Buying Guides
Lastly, when choosing a wireless microphone system for wedding videography, make sure to read online reviews and buying guides about the different brands and models before making a purchase. This will help you narrow down your choices and find the best system for your needs.
Conclusion
While all of these tips are important, it's ultimately up to you what system you choose.
We've suggested going with a brand that you know and trust (and one that offers a good warranty) – but if you're feeling ballsy, mix and match until you find the perfect setup for your needs.
Just make sure to do your due diligence before you spend any of your hard-earned cash!